There are few better ways to while away a day than browsing market stalls and happening upon a bargain, or three and Sydney has an abundance of excellent markets just waiting for you to explore!
And with winter upon us (well, barely!), this month's Sydney markets are jam-packed with the new season's best fruit and vegetables, winter woollies, homewares, and gorgeous blooms! Yes, it's time us little piggies went to market . . .
We've put together our picks for the best markets in Sydney to discover this June. Download our June calendar, pack your eco-bags, and prepare to shop!
EASTERN SUBURBS
EQ VILLAGE MARKETS | MOORE PARK
One of Sydney's finest and largest produce markets, EQ Village Markets is centrally located just 10 minutes from the CBD at Fox Studios' Entertainment Quarter. With fresh produce from regional and local growers as well as flowers, takeaway food stalls, and gourmet treats; it's a great day out for the whole family!
Where: Entertainment Quarter, Fox Studios, 122 Lang Road, Moore Park?
When: Every Wednesday and Saturday of the month, early – 3pm

PADDINGTON MARKETS | PADDINGTON
With up to 150 stalls offering fashion, art, jewellery, design, homewares, and food (important!), much of what you'll find at Paddington Markets is a unique treasure. Located on the grounds of a church and public school, there are new traders every week and plenty of live music, so there's always something to discover—many of these creative wares you won't find anywhere else!
Where: 395 Oxford Street, Paddington?
When: Saturdays 10am – 4pm

BONDI FARMERS MARKET | BONDI BEACH
Bondi Farmers Market is home to an array of fresh produce and gourmet treats. We love this market because many of the goods are produced locally in Bondi—think Bondi Yoghurt and Bondi Biltong (South African jerky for the win!) for a start. Make sure you drop by the distinctive VeggiSTEERian food truck by Surry Hills vegetarian restaurant Yulli's. Delish!
Where: Bondi Beach Public School, Campbell Parade, Bondi Beach?
When: Every Saturday of the month, 9am – 1pm

SYDNEY SUSTAINABLE MARKETS FARMERS MARKET | DARLINGHURST
The sustainable food revolution is a welcome addition to the Darlinghurst and Surry Hills scene and is gaining ground as one of Sydney's best markets. Eco-and community-conscious shoppers will find seasonal fruit and vegetables, free-range poultry and eggs, rare-breed meats, fish, handmade pasta, artisan cheeses, organic bread, olive oil, honey, herbs and beautiful fresh flowers—all direct from the farmers.
Where: Taylor Square, Oxford Street, Darlinghurst?
When: Every Saturday of the month, 8am – 1pm

BONDI MARKETS | BONDI
A favourite of locals, day-trippers, and tourists alike, Bondi Markets hosts a collection of beautiful stallholders selling everything from leather goods and lace dresses, to eyewear and gorgeous art. An iconic Sydney attraction, it definitely gets our vote for one of the best markets in Sydney.
Where: Bondi Beach Public School, Campbell Parade, Bondi Beach?
When: Every Sunday of the month, 10am – 4pm

SURRY HILLS MARKETS | SURRY HILLS
Rain or shine, the Surry Hills Market powers on . . . but you'll need to get there early to nab the best pieces! The market is an important source of funding for the Surry Hills community and specialises in handmade, vintage, and recycled fashion, homewares, furniture, and bric-a-brac. Pack up the kids and the dog, grab a gözleme (THE BEST) and go bargain-hunting!
Where: Shannon Reserve, Crown Street, Surry Hills?
When: June 7, 7am – 4pm

NORTH SHORE & NORTHERN BEACHES
FRENCHS FOREST ORGANIC FOOD MARKET | FRENCHS FOREST
This weekly gourmet food and produce market in Sydney specialises in certified organic and fresh produce, with one of the country's largest offerings of fruit and veg! It's pretty popular, so get there early to grab a parking spot, a strongly brewed coffee, and breakfast before sampling the delights, picking up fresh flowers and letting the kids have a pony ride or a run on the jumping castle.
Where: Parkway Hotel, 5 Frenchs Forest Road, East Frenchs Forest?
When: Every Sunday of the month, 8am – 1pm

MANLY WEST ORGANIC MARKET | MANLY
Manly West Organic Market is a go-to destination for organic produce in Sydney. You won't find just food here, either; organic skincare, haircare, and cosmetics, organic tea and coffee ensure heaven for the health- and environmentally-conscious.
Where: Manly West Public School, Hill Street, Balgowlah?
When: Every Saturday of the month, 8am – 1pm

NORTH SYDNEY MARKET | NORTH SYDNEY
Hosted beneath the trees in the beautiful Civic Centre Park of North Sydney, this bustling market is home to over 100 stalls which range from multicultural food, fresh coffee and homemade lemonade, to bric-a-brac, art, jewellery, new and second-hand clothes, books and music.
Where: Civic Centre Park, 220 Miller Street, North Sydney?
When: June 14, 9am – 3pm

HORNSBY ORGANIC FOOD & FARMERS MARKETS | HORNSBY
Forget the food-court rush at lunch hour, head into Hornsby Mall for healthy, fresh, and delicious takeaway options and certified organic produce. There are also crafts, plants, flowers, and eco and fair trade goods to while away your lunch break.
Where: Hornsby Mall, Florence Street and Hunter Street, Hornsby?
When: Every Thursday of the month, 8am – 3pm

THE BEACHES MARKET | WARRIEWOOD
The Beaches Market is a bustling destination for northern beaches folk each week. Offering the freshest local produce, much of it organic, The Beaches Market brings food directly from farm to fork, and buying it on Friday means its fresh for the weekend!
Where: Pittwater Rugby Park, 1472 Pittwater Road, Warriewood?
When: Every Friday of the month, 8am – 1pm

NORTHSIDE PRODUCE MARKET | NORTH SYDNEY
Similar to its sister event, North Sydney Farmers' Market, Northside Produce Market is a collective of around 75 growers and artisans selling fresh and gourmet produce in an outdoor market that's been going strong for 15 years!
Where: Civic Centre Park, 220 Miller Street, North Sydney?
When: June 21, 8am – 12pm

KIRRIBILLI ART & DESIGN MARKET | MILSONS POINT
Scheduled on the second Sunday of each month, the Kirribilli Art, Fashion & Design Market is a maker's market. It's where you'll find the unique works of artists and designers selling original paintings, glass, ceramics, fashion and accessories, homewares, millinery, and fresh flowers in a lively atmosphere.
Where: Burton Street Tunnel, Milsons Point
When: June 8, 9am – 3pm

KIRRIBILLI FASHION MARKET | MILSONS POINT
Located on Bradfield Park Bowling Green, this is arguably one of Sydney's best markets (if not Australia's!), so bring your wallet as you're bound to spot something you can't live without! There's more than 120 stalls of new, second-hand, and vintage fashion and stunning accessories.?Do yourself a favour!
Where: Bradfield Park Bowling Green, Milsons Point?
When: June 8, 9am – 3pm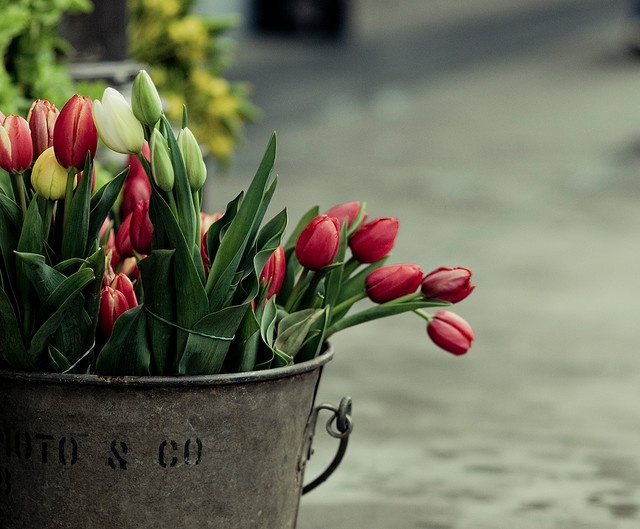 CITY & INNER SUBURBS
GROWERS' MARKET | PYRMONT
Over 15 years old, the Sydney Morning Herald Growers' Market in Pyrmont is one of Sydney's original (and best) farmers' markets, with more than 70 purveyors of fruit, vegetables, meat, seafood, and gourmet treats. This month, Brent Savage from Bentley Restaurant and Bar, Monopole and Yellow takes to the Market Chef stage to share the secrets of his poached egg with charred onion consommé from Yellow.?
Where: Pyrmont Bay Park, Pirrama Road, Pyrmont?
When: June 7, 7am – 11am

EVELEIGH FARMERS' MARKET | EVELEIGH
At Eveleigh Farmers' Markets you'll find a huge selection of seasonal, organic and biodynamic produce, including fruit and veg, meat and poultry, dairy, sweet and savoury treats, oils, boutique wine, coffee and tea, and an abundance of vividly coloured fresh flowers.? Make a trip on Saturday morning and stock up!
Where: Carriageworks, 242 Wilson Street, Eveleigh?
When: Every Saturday of the month, 8am – 1pm

THE ROCKS FOODIES MARKETS | THE ROCKS
Kick off the weekend by sampling the sublime offerings at The Rocks Foodies Market—without a doubt one of the best markets in Sydney, in our opinion! Tuck into a gourmet wrap or burger, lamb kebab and Turkish gözleme, then shop for fresh produce, from fruit and vegetables to chocolate, condiments and homewares.?
Where: Playfair Street, George Street and Jack Mundey Place, The Rocks?
When: Every Friday of the month, 9am – 3pm

THE ROCKS WEEKEND MARKETS | THE ROCKS
You can't beat the location, with the Sydney Harbour Bridge towering above and historic buildings lining the streets, but there's a lot more to love at The Rocks Weekend Markets. Discover emerging designers, locally produced homewares, beauty products, photography, art and jewellery while winding your way around the undercover stalls.
Where: Playfair Street, George Street and Jack Mundey Place, The Rocks?
When: Every Saturday and Sunday of the month, 10am – 5pm

INNER WEST
ORGANIC FOOD & FARMERS MARKET | MARRICKVILLE
Part of Sydney's Organic Food Market network, the Marrickville chapter specialises in organic and fresh produce and, with a relaxed vibe and rides for kids, it's a fun family day out! Pick up a raw cake to take home for later, why don't you?
Where: 142 Addison Road, Marrickville?
When: Every Sunday of the month, 8.30am – 3pm

GLEBE MARKETS | GLEBE
You just never know what you might find exploring this long-established Saturday market, with stalls selling recycled and vintage fashion, books and bric-a-brac, as well as serving up gourmet food and live music. Grab a bite and have a stroll around, but if you're on a mission for a bargain, get in early—the local student population makes this a busy destination!
Where: Glebe Public School, corner of Derby Place and Glebe Pt. Road, Glebe?
When: Every Saturday of the month, 10am – 4pm

NEWTOWN COMMUNITY MARKET | NEWTOWN
Newtown Community Market is a platform for local artists and craftspeople. Spend a few hours browsing the stalls before refueling at one of King Street's dynamic, restaurants, bars or cafés. ?
Where: Newtown Square (opposite Newtown Railway Station), King Street, Newtown?
When: Every Saturday of the month, 10am – 4pm

ROZELLE MARKETS | ROZELLE
For over three decades, Rozelle Markets has become renowned as the place to discover second-hand treasures, antiques and collectibles. There's bric-a-brac galore, furniture, records, books and, of course, vintage clothing and jewellery. Many of the stalls are casual vendors, so the garage sale-style of the markets means there are always bargains to be had.
Where: Rozelle Public School, 663 Darling Street, Rozelle?
When: Every Saturday and Sunday of the month, 9am – 4pm.
WESTERN SUBURBS
PARRAMATTA FARMERS' MARKET | PARRAMATTA
Farmers from Sydney and regional New South Wales set up shop in Parramatta every Friday for the Parramatta Farmers' Market, serving delicious local and seasonal produce, from fruit, vegetables and meat, to nuts, bread, honey and cakes. It starts early, from 7.30am, so stop in for a fresh breakfast before work. Perfect!
Where: Church Street Mall, Parramatta?
When: Every Friday of the month, 7.30am – 2pm

CASTLE HILL FARMERS' & FINE FOOD MARKET | CASTLE HILL
The Castle Hill market has a vast array of fresh produce from local and regional purveyors to tempt all urban hunters and gatherers. Stallholders include Willowbrae Cheese, which uses a traditional French farmhouse method of producing goat's cheese; Flowering Eucalyptus with beautiful, colourful blooms; and apple pies made from Bilpin-grown apples (um, yum).
Where: Castle Hill Showground, Doran Drive (entry via Showground Road), Castle Hill?
When: June 14 & 21, 8am – 12pm

PENRITH FARMERS' & FINE FOOD MARKET | PENRITH
Start the day the right way with a crispy bacon and egg roll and organic coffee, then spend your morning shopping for fresh, seasonal local and regional meats, fruit and vegetables, oils, bread and pasta. There's also live music and a jumping castle for the kiddies, making it a fun day out, too.
Where: Outside the Joan Sutherland Performing Arts Centre, 597 High Street, Penrith?
When: June 7, 8am – 1pm
Have we missed and of your pick for Sydney's best markets? Let us know!
Image credit: Cinnamon on Flickr
Image credit: ZsaZsa Bellagio