It's fair to say, Sydney has a lot to thank Mary's founders Jake Smyth and Kenny Graham for.
The Mary's Burger, for one. An American-style cheeseburger made with O'Connor grass-fed beef that basically changed the burger game in our fine city for the better back in 2013. Then there are the pubs they've revived and reinvigorated with live music (The Lansdowne, The Unicorn and The Basement, now known as Mary's Underground). At times when Sydney has seemed to be on the edge of some cultural oblivion, these guys kept the lights well and truly on—and the local craft beer and natural wines flowing.
Their brand of no-frills burger rock n roll is fuelled by a deep respect for all that makes urban culture in a city come together as one explosive, exciting whole: great Aussie produce, local bands and loud, thriving live music, local winemakers and breweries, artists and artisans. We're also pretty into their commitment to making vegan burgers as dreamy as their meaty counterparts, with special vegan menus at Mary's Circular Quay and (newbie) Mary's Pitt Street. But when Smyth and Graham are not scheming for something new to knock Sydney's socks off, where do they head for a coffee, a beer with mates or a long, late and wild dinner?
Here, Graham spills the beans on his and Smyth's favourite foodie hangs in Sydney—as well as their favourite Aussie chefs and who is inspiring them in all things food right now.
What's your favourite Sydney bar?
Very tough pick but for sheer personal history—the front bar at the Carlisle Castle Hotel in Newtown. Both our bucks parties passed through here, and countless afternoons have been spent talking shit and sinking schooners. We dreamt up Mary's in that joint.
And your favourite drink to order?
Reschs or VB. Ice cold.
Where's your favourite spot for breakfast?
Cherry Moon Bakery in Annandale. They've got the best bread in the fucking country and their pastries come with a clever and heavy hit of Aussie native ingredients and a kick of nostalgia. Davidson plum melting moments and a sourdough cream bun? Yes, thank you, always.
How about a long lunch with mates?
Icebergs is a pretty tough place to beat regardless of the weather. The grand old Pacific Ocean mixed with grand old school service and classic flavours.
And dinner?
It's terribly biased, but Mary's Underground is, without doubt, our current favourite place. Delicious food and cracking wine with an ever-changing line-up of Sydney's most-killer musicians. It's fucking exciting to have the old gal back.
What about coffee?
Our pals at 212 Blu in Newtown have started roasting their own brew a while back: Loggerhead. It's robust, carefully sourced and tastes the way coffee should.
Who is inspiring you in the food world right now?
The primary producers. From our duck farmers to our grape farmers, they raise and care for some of the most amazing produce in the world. Their vision and hard work are never-ending and a source of constant inspiration.
Do you have a favourite ingredient to cook with?
It's so basic—but butter and sour cream. I put sour cream in everything I can manage. It makes everything tastes better, always.
Favourite Aussie chef?
Elvis and Ben from Porteno and Bodega. They absolutely changed Sydney with their first two restaurants and are fucking glorious humans. More salt, more fat, and more acid are words they taught that we live by.
A venue in Sydney that's currently on your hit list?
Cantina OK! has always had lines out the door when we swing past! Cannot wait to sit and get schooled in black market mezcal by the lads behind the stick.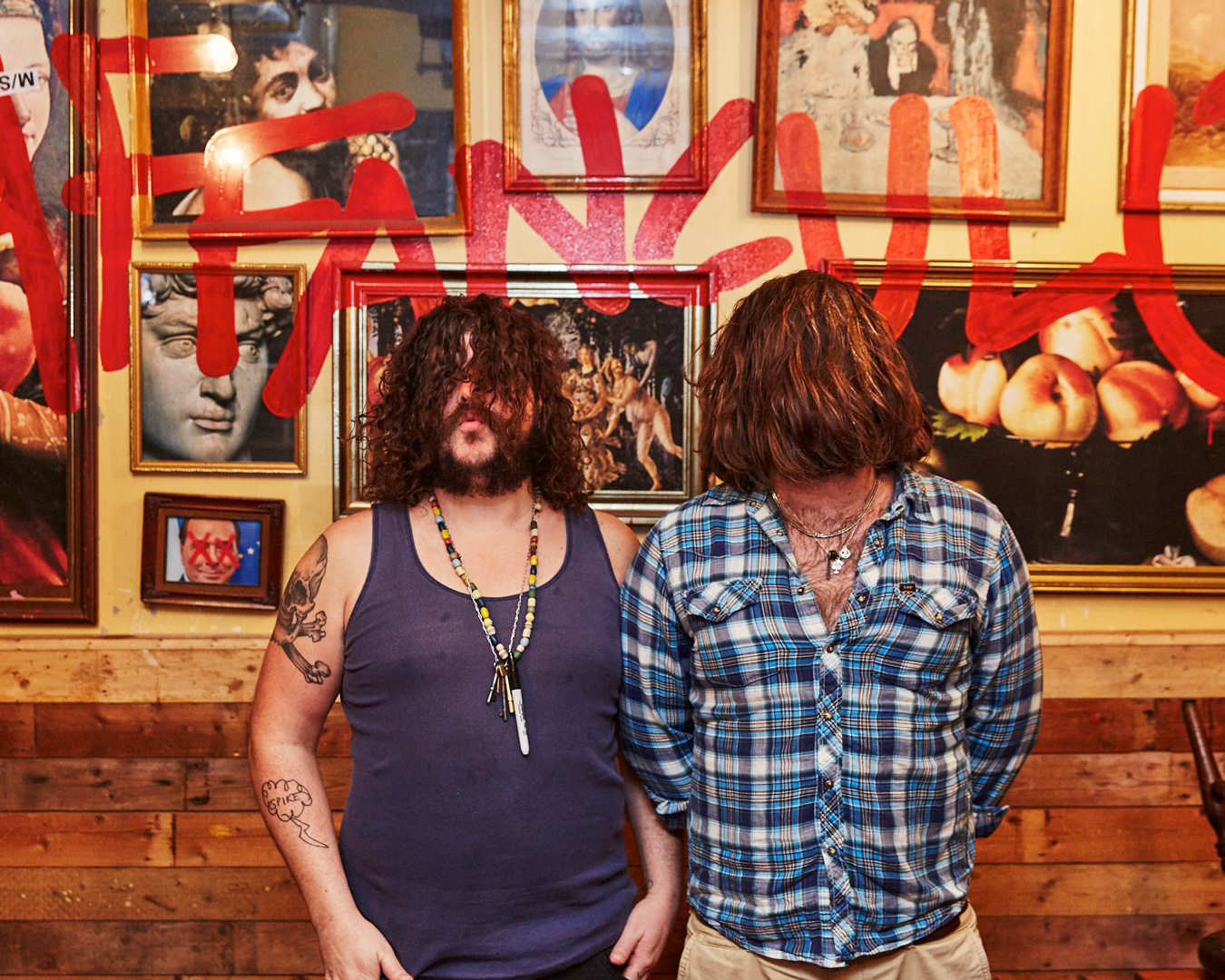 And where can we find Sydney's best local produce?
If I was to plan a full out shopping trip in our hood, I'd start with an early trip to Sydney Fish Market, swinging by Vic's Meats as well is a good start. Off to Galluzzo Fruiterers on Glebe Point Road for the best garden produce in the city and a final load up at Cherry Moon for wood fired sourdough and cultured butter. Swing by P&V for some killer vino and some Aussie gin, and then back home to light the BBQ!
For our verdict on Smyth and Graham's epic takeover of the venue once known as The Basement, head here. And to check out where nel. head chef Nelly Robinson goes for a classic failsafe G&T, head here.
Image credit: James Adams