These days, the news is in booze moves quicker than a bottle of natty on a balmy summer's afternoon. Fortunately, there is a place which breaks down your stouts from your sessions, your margs from those martinis—and all their variations. This place will help you distil the differences between a straight rye whisky and a well-rounded bourbon, it'll give you insight into the reasons 2017 was a great year for that one-off vintage, and how that olive oil-infused gin was made—though more importantly, it'll give you a reason to add all of the above to your drinks shelf.
Cheers, kanpai, prost, cin cin! Knock a glass together and pour yourself a stiff g&t, this is the latest in booze across Australia.
The Makers Of Japan's Strong Zero Are About To Drop A Second Flavour Of -196°
Japan is finally open to tourists, but if you're not one of the lucky ones off on a trip to the land of the rising sun, stock up your fridge with a sixer (or a slab) of -916 and pretend you're strolling on into a Family Mart. Their latest flavour—the second to hit Aussie shores—is -196° Double Grape, which like the Double Lemon, first freezes the fruit at a temperature you can probably guess before infusing it with booze, canning it up and shipping it out. You can cop -196° Double Lemon right now here. While Double Grape is expected to hit shelves before the end of October.
Post Malone Has Just Released A Rosé, And You Can Get It In Australia Right Now
Yep, that Post Malone has recently launched his own rosé, and 10,000 bottles—10,000 bottles only—have just landed on Australian shores. It's called Maison No. 9, a rosé that's best described as Posty's ode to his love for the Mediterranean lifestyle which brings together a blend of Grenache Noir, Cinsault, Syrah and Merlot—and what that tastes like is a classic, crisp, and fruity pink bottle o' plonk.
You can get your bottle of Maison No. 9 from Dan Murphy's now.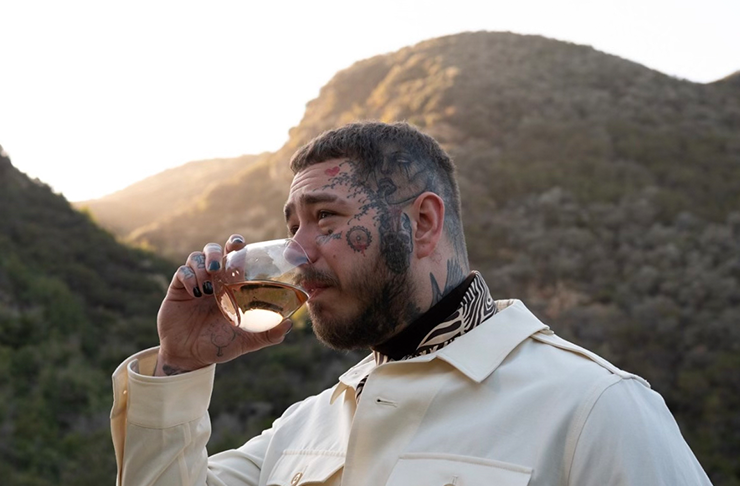 The Lost Explorer Mezcal Launches In Australia
Ah, mezcal. This ancient Mexican spirit belongs to the tequila family (or rather, tequila belongs in the mezcal family, more explanation here) and it has been on the up and up since 2019. Around the world, mezcal sales spiked by 600% for some retailers in 2020 and, on the home front, Sydney now has more than one dedicated mezcal bar (Cantina OK! and Santa Catarina among them). Now, we'll have a new mezcal to shop next time we hit Dan Murphy's: The Lost Explorer has officially landed in Australia. It's created in partnership with award-winning Maestro Mezcalero Don Fortino Ramos and his daughter Xitlali, and made with 100% agave in sunny Valles Centrales, Oaxaca.
There are three expressions to choose from—an 8-year-old agave ("Espadin"), which is a great entry-level mezcal, perfect for adding to your margaritas or easing into mezcal appreciation. Step it up with the 10-year-old ("Tobala") for an earthier flavour with hints of tobacco and vanilla. Lastly, the 12-year-old "Salmiana" is the most herbal of the three, with notes of green chilli and grapefruit. You'll now find The Lost Explorer mezcal at Sydney restaurants and bars like Santa Catarina, Casa Merida, Calita, and Carbon. Or, shop your own bottle here.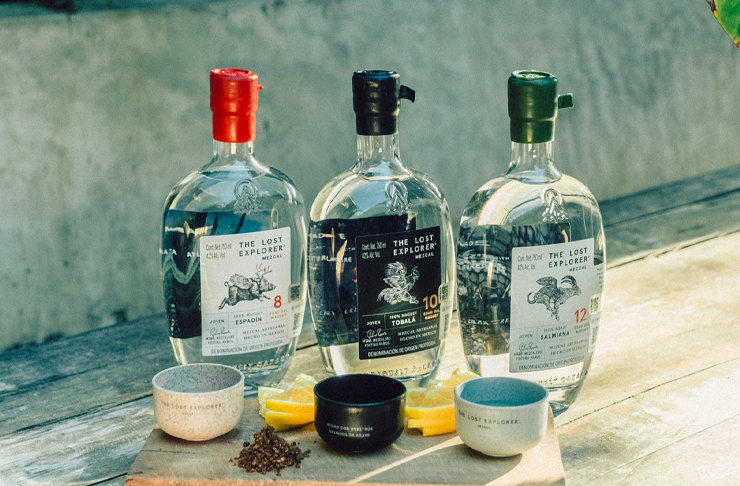 Starward Is Releasing A (Very) Limited 15th Anniversary Drop, Here's Why It's Headed Straight For Your Booze Shelf
From the mind of Starward founder Dave Vitale—and from the barrell hall at Starward Distillery—comes a very special, very limited bottle of the stuff. It's called Vitalis, and to mark 15 years of the label, it's pulling together a decade and a half of the best bits by utilising their tawny, bourbon, apera and rum barrels for this single malt delight. If that all sounds like jargon, what you really need to know is that between the notes of rich dried fruits, ripe red currants and tropical hits, is that it tastes damn good.
You can enter the ballot for a bottle of Vitalis here (yep, very exclusive), which opens on Thursday 6 October. And in the meantime, scope out Starward's classics range here.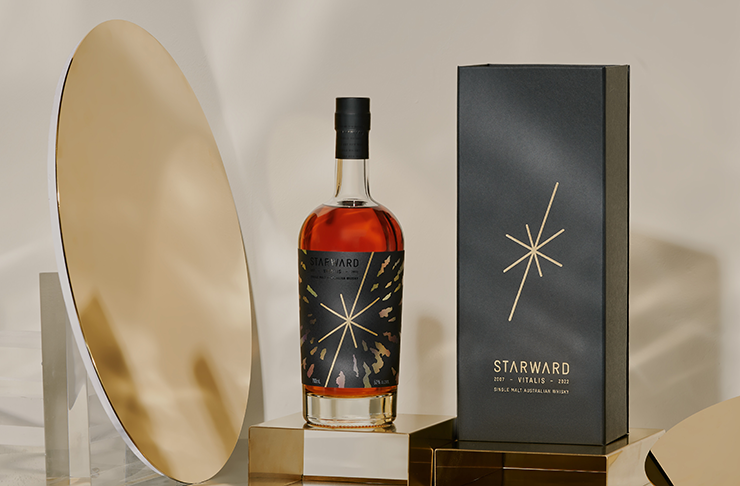 Jetty Road Brewery And Mismatch Brewing Co Are Coming Together For A Match Made In Hop Heaven
Aussie brewers Jetty Road and Mismatch are linking up for an one heck of an IPA, perfectly aligning those big and bold fruity flavours with the incoming warmer months. Inside this can of golden goodness you can expect tropical notes bouncing aromas of passionfruit, citrus, melon, and mango from the Aussie hops. The Jetty Road Brewery and Mismatch Brewing Co New Age IPA is here for a good time for now. Get yours here.
Four Pillars' Ready-To-Serve Martini Is A Go
We've all played boozy bartender while entertaining once and a while, but sometimes it's easier to leave it to the professionals. The latest release from the Four Pillars lab is an RTS Double Gin Martini, which combines a hit of their signature olive oil gin alongside the fresh yuzu gin counterpart. This one's a little bit special, too, departing from your usual martini combo and instead using a dash of Lillet Blanc for light and bright floral notes, and Toji Daiginjo Saké for balance—just add an olive and a little charm.
Check out more of Four Pillars' stellar gin here.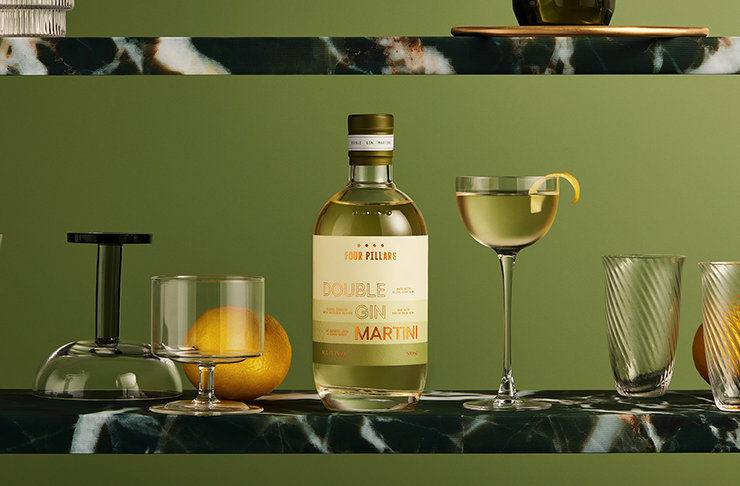 The Off-Grid And Sustainable Whisky Label You Need To Add To Your Collection
A sustainable (and incredibly tasty) whisky is being produced from an off-grid distillery in Victoria's Kinglake region. It's aptly titled Kinglake Distillery where there's no water, gas, or telephone lines to the locale, and instead they use solar and generator power for electricity, a tank for gas and an on-site dam for recycling cooling water. They're set to become the first certified carbon neutral whisky in the country by the end of this year. So what are you waiting for, drink up and do good here.
Get the score on more food and drink news here.
Editor's note: Urban List editors independently select and write about stuff we love and think you'll like too. Urban List has affiliate partnerships, so we get revenue from your purchase.
Image credit: supplied