Fortitude Valley is like the Spiderman of Brisbane suburbs. During the day he's a nerdy, romantic creative but at night, or in times of dire need, he puts on something tight and lycra and enthusiastically hurtles himself toward an epic situation—ie tequila shots at 3am, followed by drunk stumbling through the Brunswick Street mall.
Over the last few years though, a dramatic revamp has seen the Valley's older office buildings, car dealerships and slightly seedy bars shifted to make room for the construction of modern high-rise apartments, glamorous restaurants and vibing laneways. Being a Valley rat no longer means someone who frequents the third floor of Birdees to fist pump to an early 2000s Usher track, but probably means you're a suit wearing, new apartment renting hipster, that's lucky enough to be able to walk to work.
On top of this, at some point James Street went from somewhere to shop for designer furniture and drink expensive chardonnay to a vibrant shopping, dining and drinking precinct where Brisbane's best, well, everything resides—designer boutiques, restaurants, bars, hotels, you name it. Basically, whether you live in one of the concrete boxes in Newstead or you only step foot in the Valley after 9pm on a Saturday night, this happening 'burb is worth a solid staycay to really explore it—and here's everywhere we think you need to stay, eat, drink and shop.
Where To Stay
The Constance
Ideally located for anyone keen on spending most of their staycation out on the town, The Constance is just on the very edge of Fortitude Valley's vibing nightlife precinct, and ties right in to the area with street art adorning every inch of the hotel. You don't even have to go far from your room to find a good cocktail or brunch the next morning—Dirty Sultan rooftop bar is right upstairs, while all-pink Turkish cafe the Rose Room is down at street level. If you need a reason to head back to your room before sunrise, book one of the King With Spa suites and soak your future hangover away.
The Calile
So dripping in pastel cool that we want to book a staycation every weekend of our lives, The Calile Hotel only opened on the Valley's James Street at the end of 2018, but has already become the favourite of Insta-queens everywhere, with Zoë Foster Blake and Georgia Love two of its high profile fans. Try not to spend your entire stay snapping pictures in the gorgeous bathrooms—you'll need time to hit the outdoor pool and pay a visit to the day spa while you're there.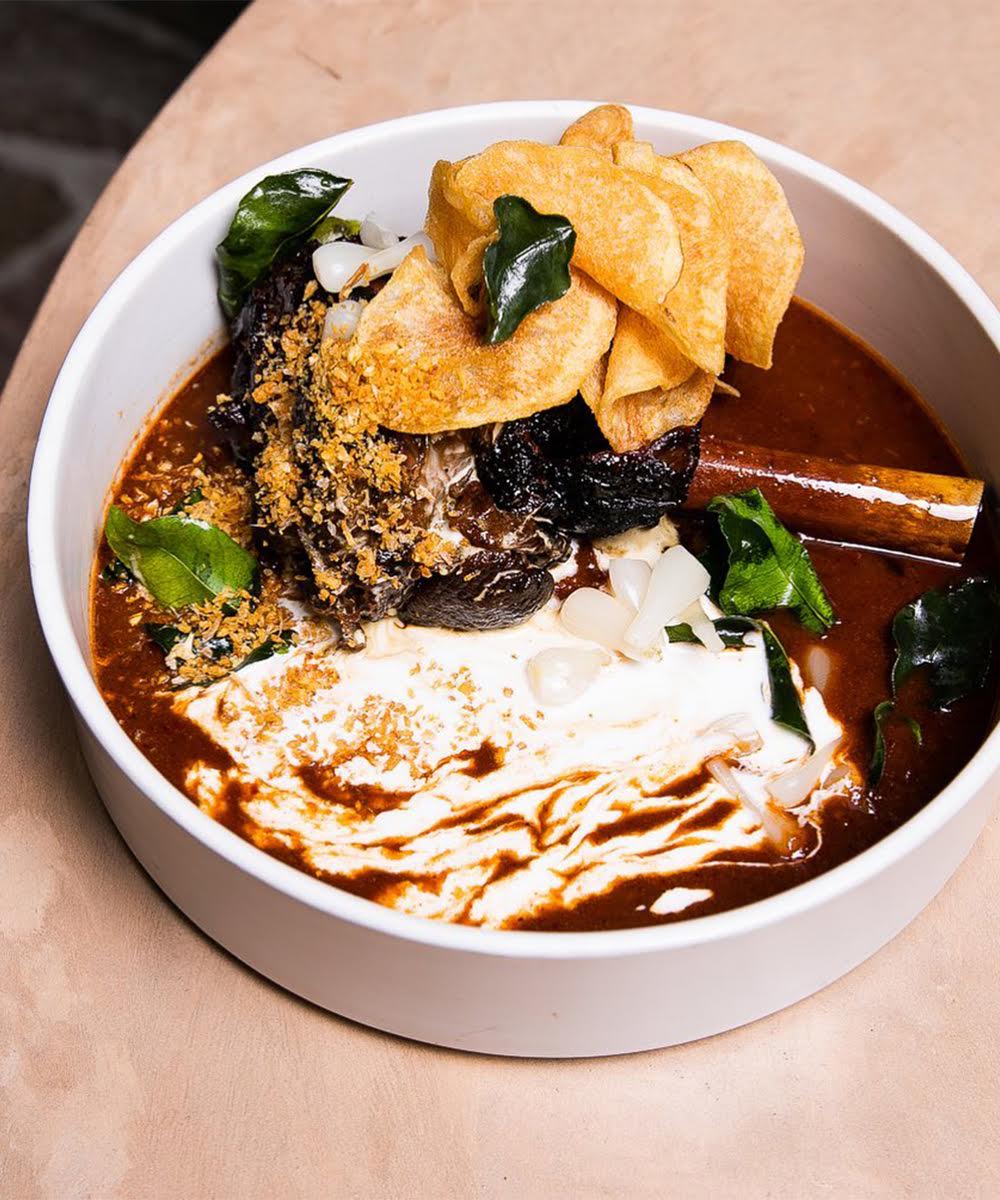 Where To Eat
Same Same
Located in Ada Lane next to The Calile, Same Same is essentially an old favourite, Longtime, supplanted into a sleek new venue. Combining atmosphere by the bucket load with your favourite modern Thai dishes, Same Same captures the flavours we know and love, but with serious attitude. Our picks? The soft shell crab baos, roasted pork belly pad see ew and THAT twice cooked lamb shank massaman curry.
Hellenika
There's a reason this iconic Greek restaurant has a spot on our list of Brisbane's best restaurants, and it's not just because of the spanakopita. Like the oh-so-addictive dolmades spilling from Hellenika's kitchen, it's the beauty inside that has us entranced. Within the gorgeous Calile Hotel, this poolside haven is dishing out spades of slow-cooked lamb and zucchini chips you won't want to share.
Gerard's Bistro
From the talk around town, you might be forgiven for thinking Gerard was just a really popular guy in Brisbane's inner circle. Really, you're not wrong. Any city-sider worth their salt has heard whispers of Gerard's Bistro, and with new Executive Chef Adam Wolfers at the helm, the Middle Eastern bistro is leading foodies into their densest fever dreams. Plus, with a different set menu every night, you could dine here twice and we wouldn't judge you for it.
Baja
Without a doubt Brisbane's classiest Mexican restaurant, at Baja you'll find pastel interiors with wicker lamp shades casting a patterned shade over panelled bench seating, tiled high tables and polished concrete floors. The menu is not your usual cheese-loaded Mexican either—think roasted boneless chicken wings with pomegranate molasses or twice-cooked octopus tentacles with squid ink burnt jalapeno soy sauce. Taco aficionados need not despair, however, as there's more than a few of those on the menu too, along with plenty of margaritas.
The New Black
It may front Ann Street, but this laneway cafe will whisk you away from the traffic outside with their cosy industrial look and their creative menu. On the morning line up you'll find plenty of familiar favorites, from brown butter waffles to lamb and cheese jaffles, but you'll kick yourself if you don't go for the weekend special—because once it's gone, it's gone.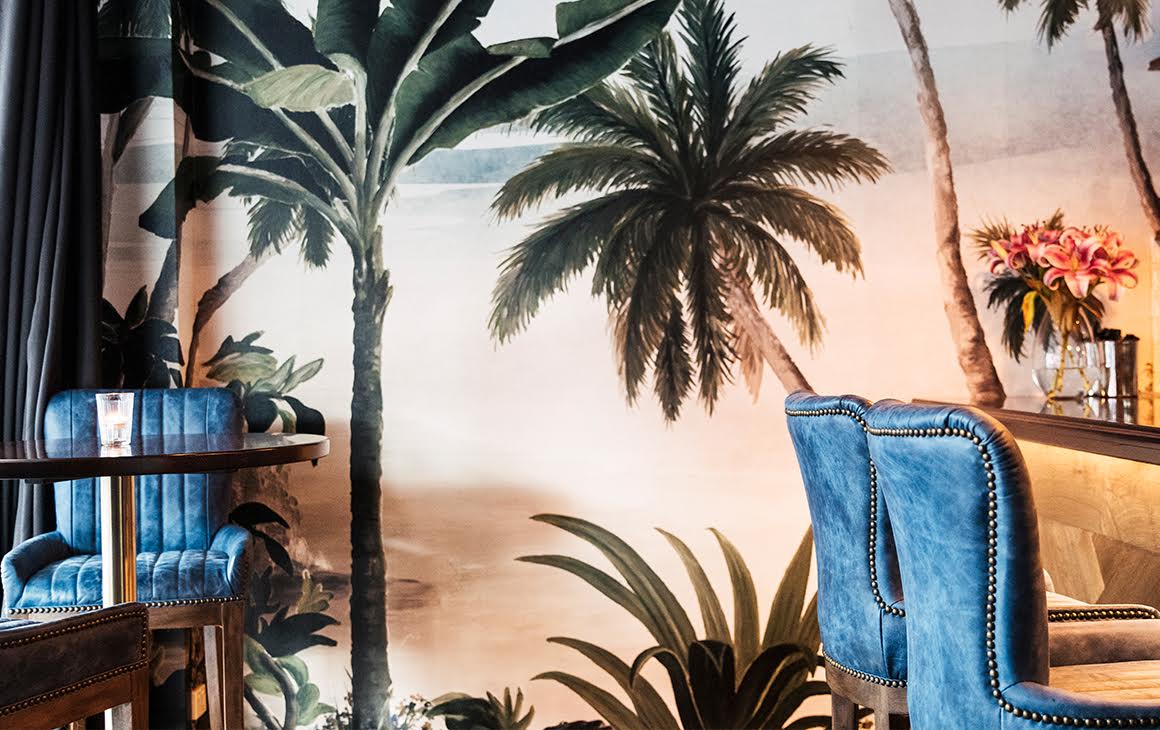 Where To Drink
Finney Isles
An intimate, but not intimidatingly so, corner bar where classic cocktails and moody lighting are king, Finney Isles is an ideal spot to hit on a romantic staycation. As well as some impressive drink-making skills (much of their syrups and finishings are made in-house form the talented team), Finney's also offers a sharp (and plentiful) charcuterie board featuring a selection of locally sourced accompaniments.
Saville Row
Widely regarded as the classiest bar in Fortitude Valley, Saville Row is the older sibling of Finney Isles, and was named one of the Top 10 whisky bars in the country in 2018. The guys have done the décor in here just right: think warm mahogany bar, leather seats, candelabras, and not a lightbulb over 30 watts. It's one of our favourite spots for a late-night snifter. Head down on Saturday nights and you'll usually catch a DJ playing chillhop from the mezzanine.
Gerard's Bar
A favourite James Street watering hole, Gerard's Bar is the perfect place for an early evening tipple. Both a wine bar and a low-key eatery, the little sister to iconic Brisbane bistro, Gerard's, this little gem offers excellent drinking with bevvies designed to complement the Middle Eastern breads and moreish meze bites that are made-in-house.
Maya
If a rooftop is where you prefer to knock back a few bevvies, Mexican-inspired Maya delivers. Featuring uninterrupted views of the CBD and the Story Bridge you'll feel, quite literally, on top of the world. Perch atop the tall stools overlooking the city, or reserve a rooftop cabana—yes, this is real life—then order a cocktail and live like the baller you are.
The Prince Consort
A newbie to the Valley, this massive pub is actually about six bars in one, from the grungy Greaser down in the basement, up to the floral garden bar outside, around the corner to a hidden tequila bar and upstairs to a live music bar and private cabanas. So basically, once you're inside, you don't need to leave—at least not until you've had a drink in every single different space.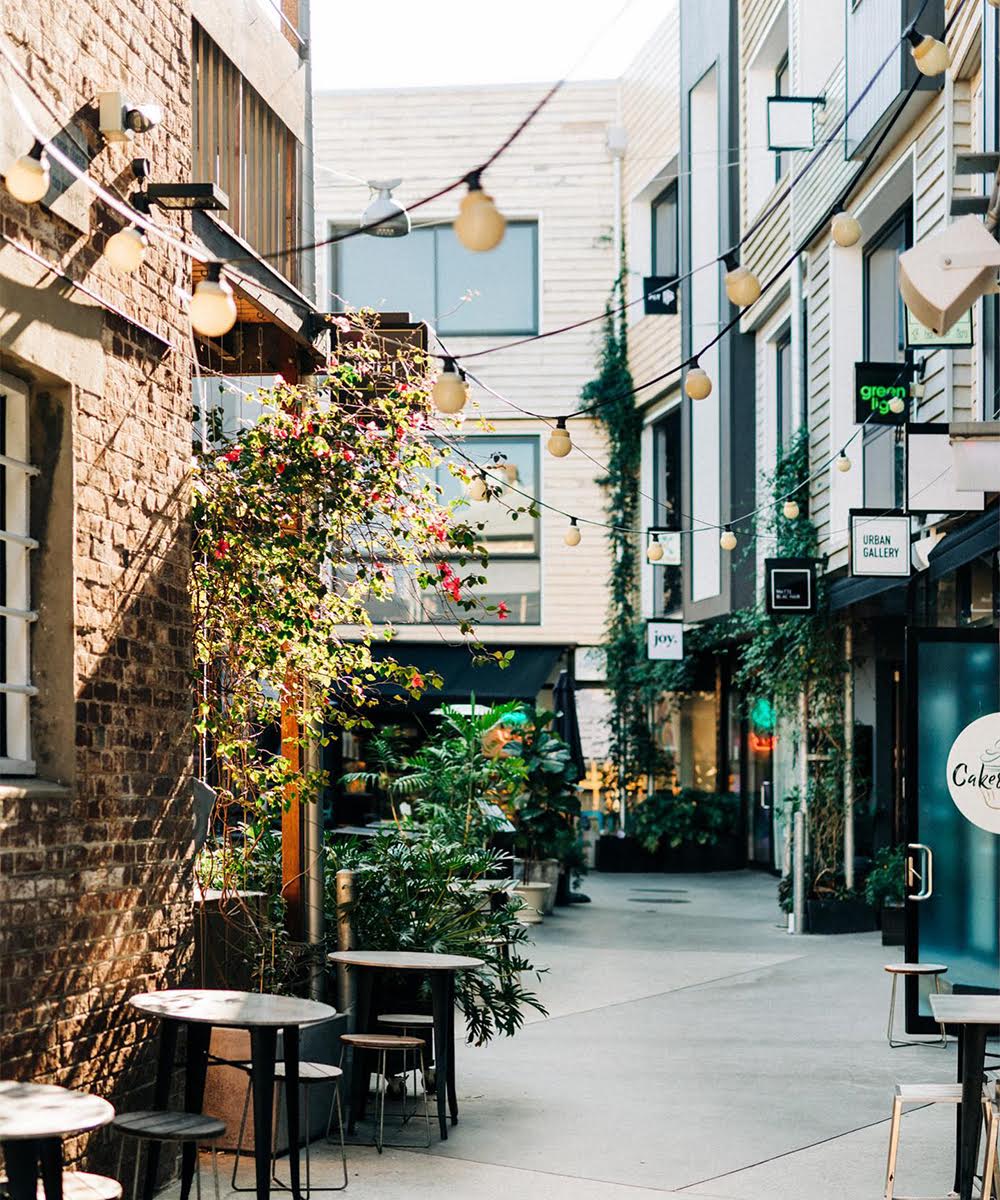 What To Do
Shop James Street
We'd need another entire article to mention every designer boutique worth hitting on James Street, so just trust us when we say it's a good thing you don't have luggage limits to worry about on the way home. To give you a taste, we'll just mention a few of our favourites—Aje, Bek + Bridge, Project, Mister Zimi, St Agni...we could go on. There's more than just clothes too, you should also hit up Jocelyn's Provisions for sweet treats and Arc + Family for some geometric concrete planters.
Have A Game Of Darts At Oche
Brisbane's latest drinking hall, Oche, has breathed fresh life into the classic game. Darts is now a high tech endeavour with electronic dart boards that keep score for you (perfect for when you've had a few). Not only is it the first of its kind in Australia, it also boasts a menu designed by Brisbane's very own celeb chef Ben Williamson. In the spirit of that tidbit, we recommend not eating before you go.
Explore The Laneways
Tucked away throughout the Valley you'll find a heap of laneways filled with pop-up stores, funky eateries and quirky bars, all of them worth hunting down. In Bakery Lane, stop by Cakes & Sh!t for an adults-only sugar hit before you head over to Winn Lane to discover local designers and creatives at Forge Forward and Practice Studio. California Lane should be your next stop, where you'll find handmade make up at Dunkle Authentic and slow fashion at Alice Nightingale before sitting down to a late brunch at Froth.
IMA
One of Queensland's first 'alternative art spaces,' The Institute of Modern Art in Fortitude Valley is for those who like their art a little experimental. Home to some seriously cutting edge exhibitions, this is where you'll experience art like you've never seen before—we're talking video installations with a side of poetry, large scale sculptures using Tasmanian kelp and building-sized light projections. Sound like your jam? Get down there.
Want more staycation ideas? Check out Brisbane's best hotels here.
Image credit: Bakery Lane, Same Same, Grace Elizabeth Smith