It's so easy to hop on your favourite fast fashion website, order three of everything and click "next-day delivery" without a second thought. But while simply "adding to cart" might seem easy, the fast fashion industry is far from sustainable, and slow fashion is the movement that's guiding us towards a better, more stylish future.
Finding the independent brands and ethical labels who create beautiful clothes with care and consideration can be a challenge, however—which is where Practice Studio comes in.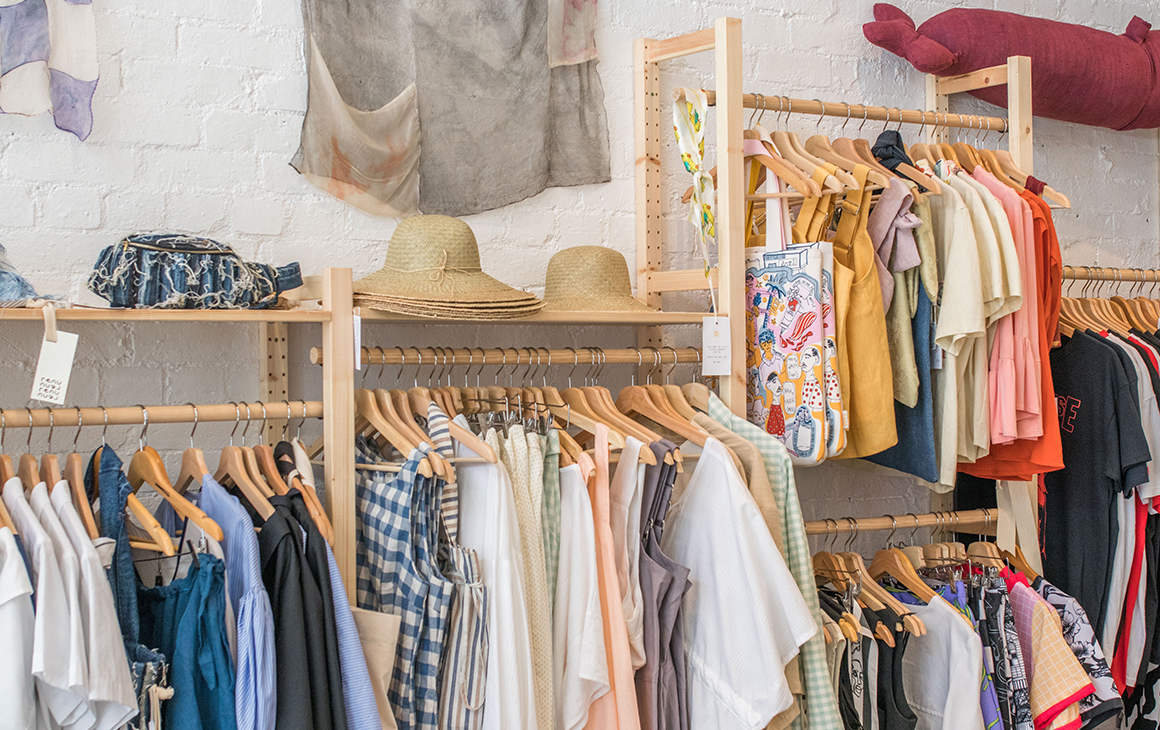 Perched on Ann Street in the heart of Fortitude Valley's creative hub, this emerging designer studio and store is for anyone who cares about how their outfits are made and who made them. In fact, you might even meet the designer right there in the store.
Owner Kat Walsh is handy with a sewing machine herself thanks to a background in costume design, but it was her interest in the slow fashion movement that led her to open Practice Studio. Seeing the need for not only places to shop for independent designers and creators, but also for those designers to create their wares, she opened Practice—and has already had to move to a larger space to meet demand.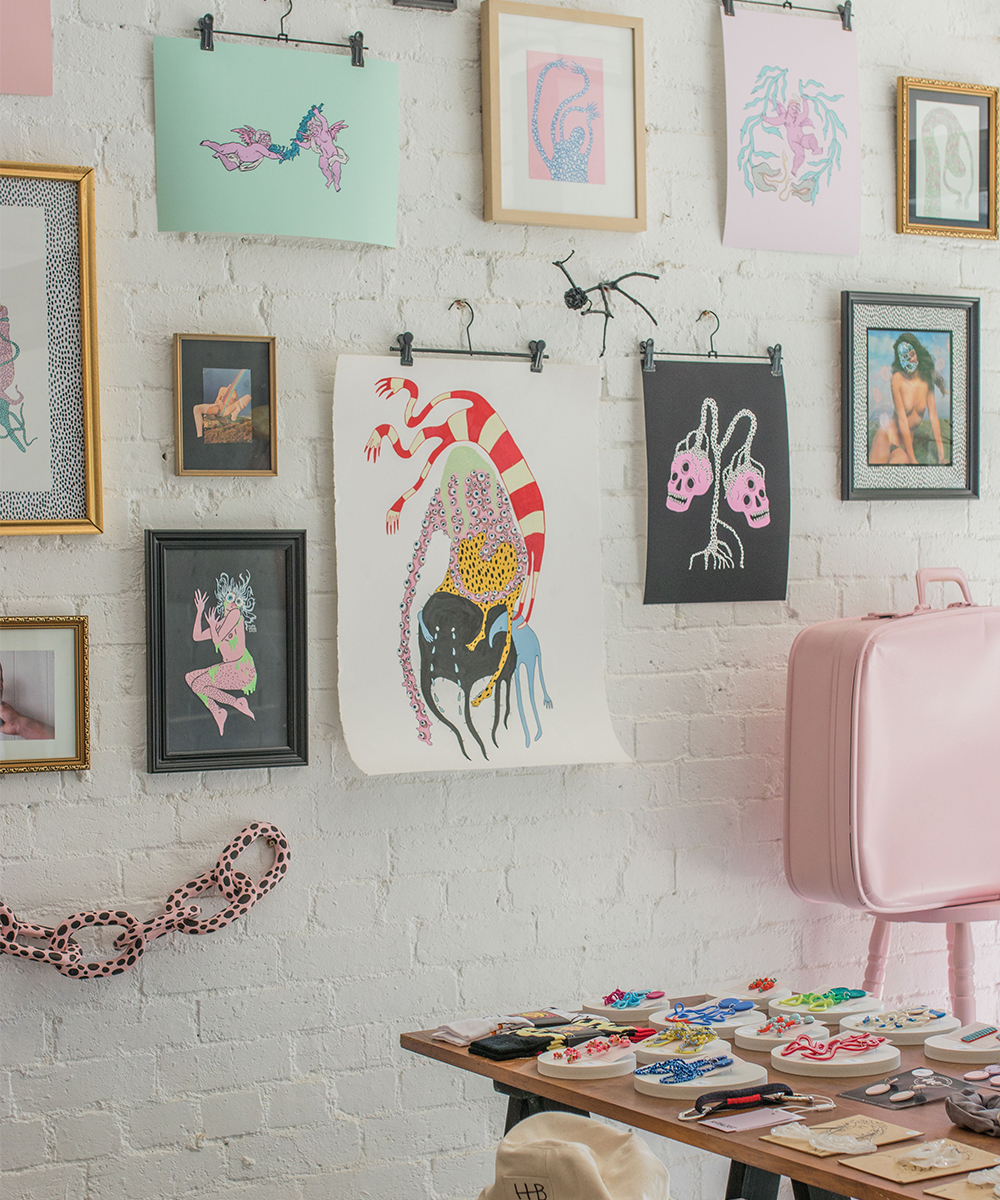 Inside the airy studio, not only will you find racks laden with stunning one-off and limited release fashion pieces from emerging designers, but you'll also be able to see the co-working style space to the rear of the store. Here, designers and artists can rent space and machinery to improve their skills, craft their wares and even connect with consumers. Got a favourite outfit that's seen better days, or is starting to pinch? You can take it in for alteration, or perhaps customisation from one of the designers in residence.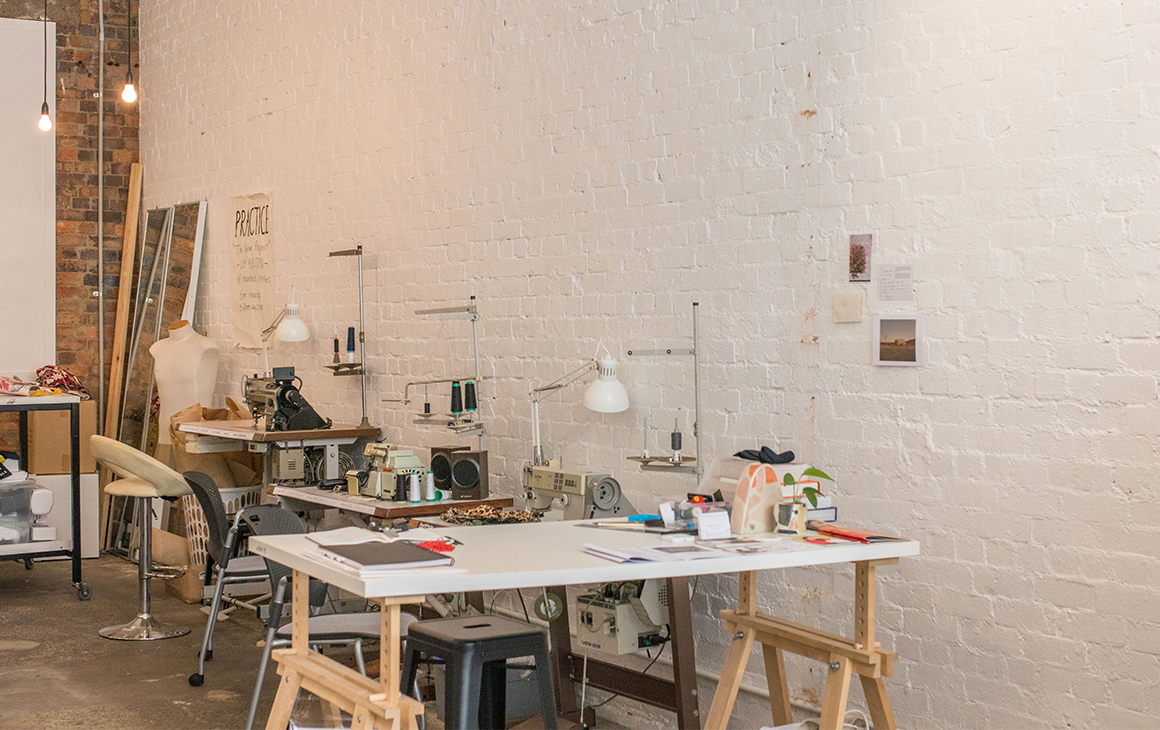 As for the labels on the shelves, all have been chosen not just for their good looks, but also their commitment to sustainability—whether that's by using end-of-roll material, sourcing ethically made fabrics or even taking discarded clothes and turning them into something new. They either make the pieces themselves or pay their workers a fair wage, so you can shop until you drop with a clear conscience.
Basically, if you've been thinking about changing your fast fashion shopping habits, but didn't know where to start, Practice Studio should be your first point of call. Find them here.
You'll find more of Brisbane's most ethical fashion boutiques here.
Image credit: Ranyhyn Laine