Up until now, darts was a game played at the back of dingy pubs, using rusty darts to hit a precariously hung board—but no longer.
Bringing darts well and truly into the 21st century is Oche, a high tech darts bar opening this weekend in Fortitude Valley. First launched in Oslo, Norway in 2018, Oche (pronounced 'ockey') is already an international success, with plans to expand across Sydney, Melbourne, Perth and Adelaide soon. The good news for us though, it that it has made Brisbane the launch pad for its Australian chapter.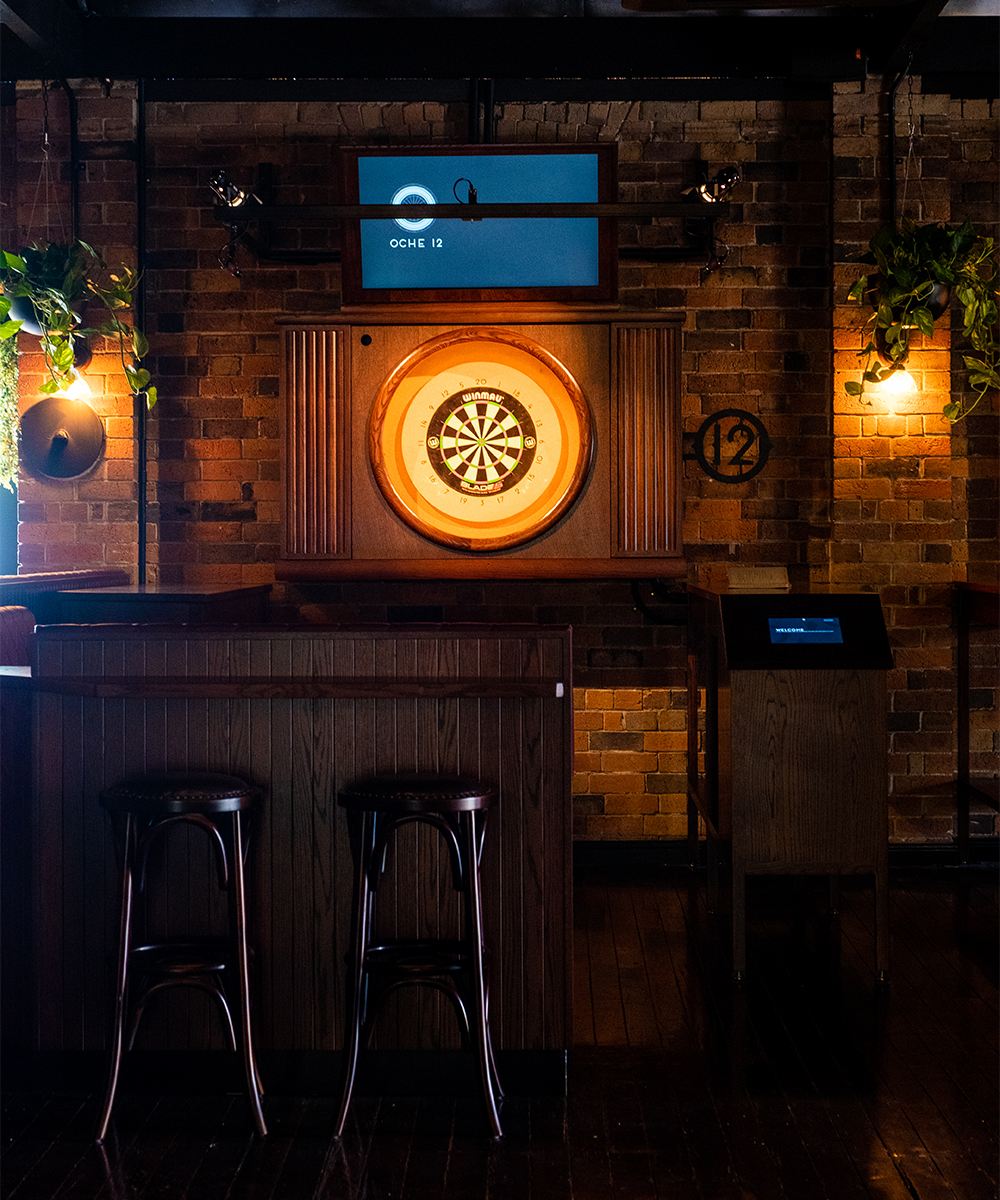 Taking over the heritage building on Constance Street that once housed The Mill, Oche has made full use of its space, with 14 booths each with their own darts board scattered around the venue. Exposed brick walls, dark wood panelling, red leather bench seating, plenty of hanging greenery and criss-crossing ceiling beams give the place a modern but rustic look, creating a vibing spot that you'll want to stay at long after the last dart is thrown.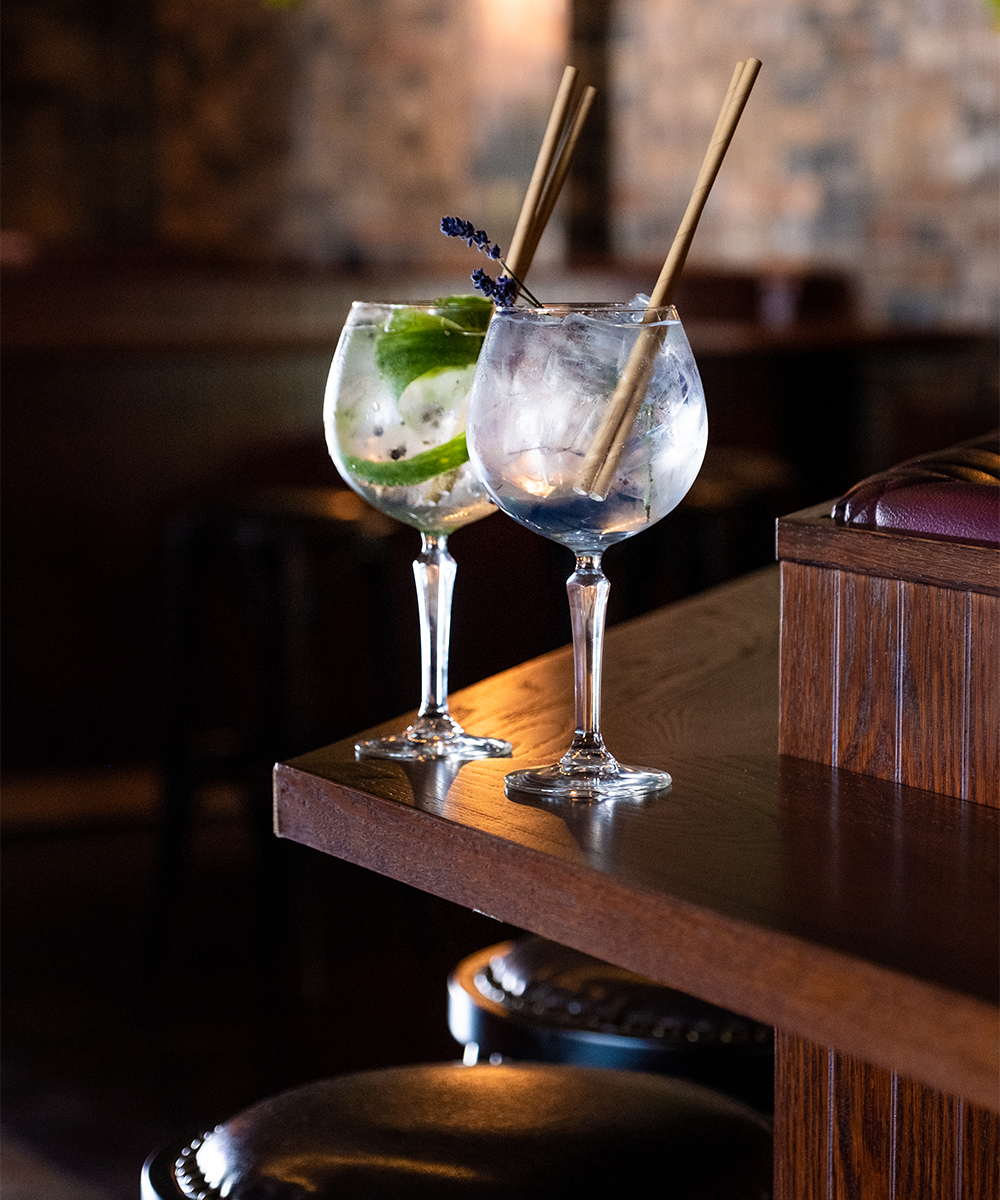 Oche's electronic gamification of traditional dartboards mean you don't need to keep track of your points with an old school chalkboard—it's all scored for you automatically, with dozens of games to choose from for a massive night of fun. Once you've checked in with your crew, you'll be shown to a booth, which can fit up to 12 people. Everyone snaps a photo and enters their name into the digital screen, and from then on, it's game on, with 14 different variations of darts games to choose from. Be warned—some will inspire serious competitiveness.
If you want to hit the bullseye, you'll need plenty of energy, but luckily there is an epic menu of bar bites and shared feeds to tuck into, all of which can be ordered via the screen and brought straight to your booth. Crafted by none other than Ben Williamson, previously from Gerard's Bistro, together with hatted chef Pete Swatton, the menu has been designed to enjoy one handed while you throw, but don't expect basic chips and wings here. Instead you'll find gourmet feeds like popcorn bekaa chicken with kishk yoghurt, spicy hummus and pita chips and fried polenta chips with pecorino, alongside a list of handmade pizzas that include vegan and vegetarian options.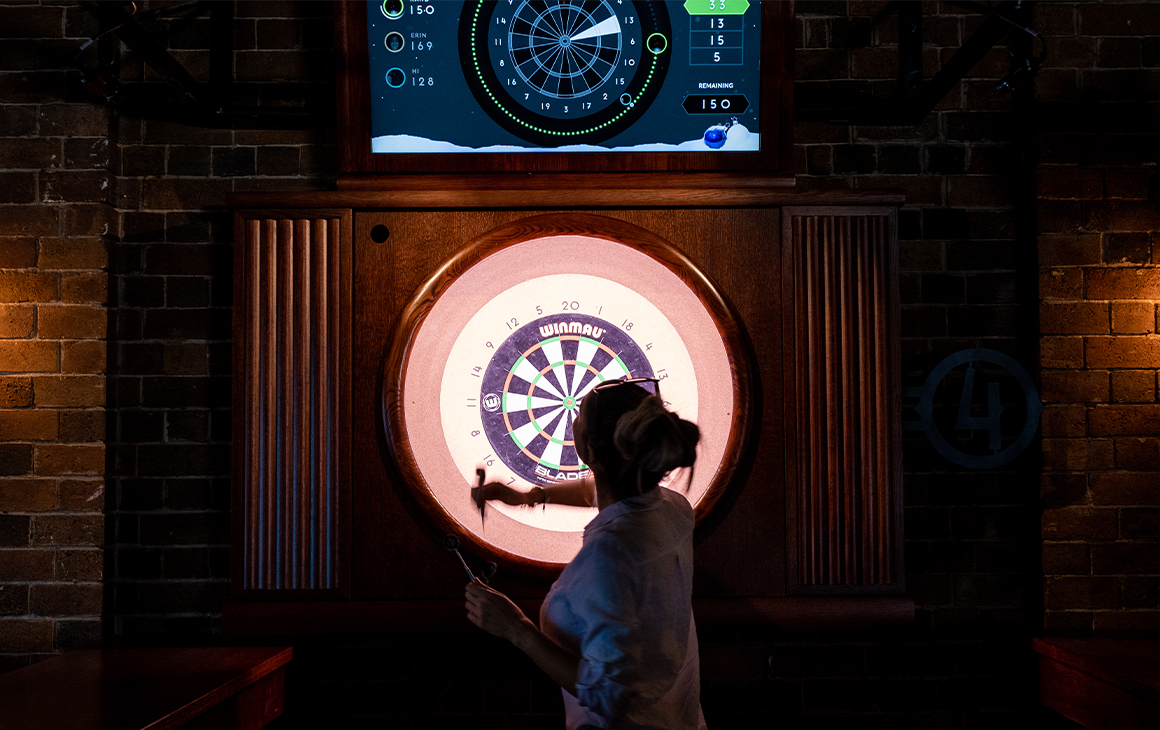 To drink, there's a little something for everyone, from a lengthy list of wines and beers to a selection of classic cocktails. If you want to be a little tripped out, just ask for a 'bottoms up' tap beer—and then be amazed as the pint glass fills up from the bottom.
Once you've finished your game and crowned a champion, you can head out to the outdoor deck bar area, where two shuffleboards wait to provide even more fun. Basically, it's the kind of place where for once, your phone will stay in your pocket. Fire up the group chat and book in for a game here.
Find more Brisbane's bars with activities other than just drinking here.
Image credit: Sophie Spencer