While, first dates can be super scary, it's important to remember one thing: first impressions count and the venue you choose to meet up at is definitely saying something about you. In fact, it's speaking volumes, so don't screw it up.
So do you opt for a quick coffee date or the more traditional bar catch up so you can be lubricated by alcohol? Maybe you're even the type to agree to a lengthy dinner date (why, you idiot?!). To help you out, we asked some of the coolest single people we know where they'd suggest for a first date in Brisbane—here are their top picks for the locations that will let your potential suitor know you're the goods.
Felons Brewing Co
Howard Smith Wharves | Sophie, 28
"If you're after a chilled rendezvous, nothing beats Felons! There's always plenty of people around, great views, good vibes and there's even sometimes live music over the weekend. If you're vibing with your date then it's perfectly located near loads of epic eateries for a delicious post-beer feed—Ciao Papi is always a delicious time, and a great spot to make sure your potential new beau is the type who'll share tiramisu for dessert…"
Brisbane Distillery
West End | Maddy, 27
"Brisbane Distillery is tucked away in the back end of West End and in my opinion it's the suburb's best kept secret! The booths are cosy, the ambient lighting is moody and romantic (note: also super flattering) and it's the perfect spot to break the ice over some G&Ts. If things are going well and the chemistry is flowing, it's a great starting place to kick your night off and then hit the bustlin' West End streets for dinner."
Fish Lane
South Brisbane | Nick, 37
"Fish Lane has multiple cosy wine bars to choose from—Kiki is a great outdoor bar with a cool lush plant vibe, and Southside is right next door if you want to move on to dinner. If you're feeling adventurous you can finish with a drink at the secret Next Episode bar just down the lane. And afterwards you can go for a walk along the river along South Bank to take in the views."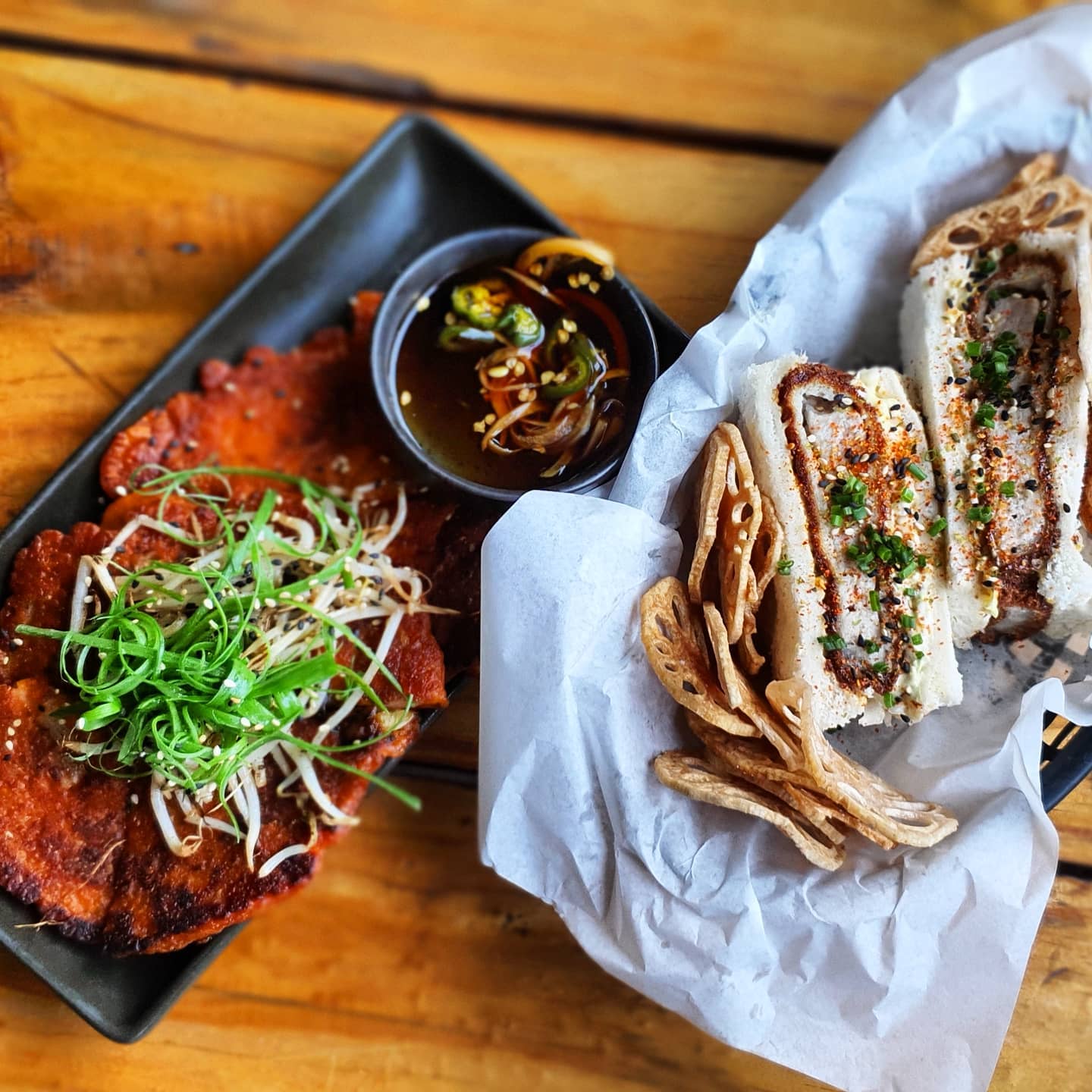 Zero Fox
Teneriffe | Luke, 29
"Zero Fox is a primo spot for first dates. Think craft beer, epic Japanese eats and beats to match—you'll be soon be planning a second and third date before the evenings end. Added bonus, it's on the gorgeous Teneriffe main strip so there's plenty of people watching if your date is a flop!"
Pasta Club
West End | Emily, 22
"If you're looking for something more intimate and romantic, I always love Pasta Club in West End, a dark and moody retro-inspired venue serving up fresh pasta on the daily. The menu changes just about every night, but you can always expect to indulge in classic Italian fare like fresh burrata, arancini and plenty of pasta. For a more energetic night bring your date to Pasta Club Sundays when they serve up Italian wine, snacks and tunes from Jet Black Cat DJs, or opt for a more relaxed date and pop in on Tuesdays BYO Wine nights. It's also BYO vinyl, so feel free to bring your most impressive record to play for extra brownie points."
Manly Boathouse
Manly | Zoe, 38
"After moving back to Brisbane from Sydney, I love a little thought and effort going into a first date and taking advantage of Brisbane's gorgeous water views. Start with a drink somewhere followed by a dinner choice that's a cut above fish and chips wrapped in paper—I'd suggest Manly Boathouse to tick off both! Plus, you should always finish with something sweet—gelato at Gelatissimo is my first choice always with a choc dipped cone and extra Nutella for *chef's kiss* experience."
Maeve Wine Bar
South Brisbane | Millie, 27
"My perfect first date spot is Maeve Wine Bar in South Brisbane. The setting is perfect—it's moody and sexy and located in an old heritage listed bank. The food is designed to share, so it's interactive and playful with a partner and the wine list is phenomenal. Maeve truly feels like you've stepped out of Brisbane and into some European dreamscape—why wouldn't you have a first date there?"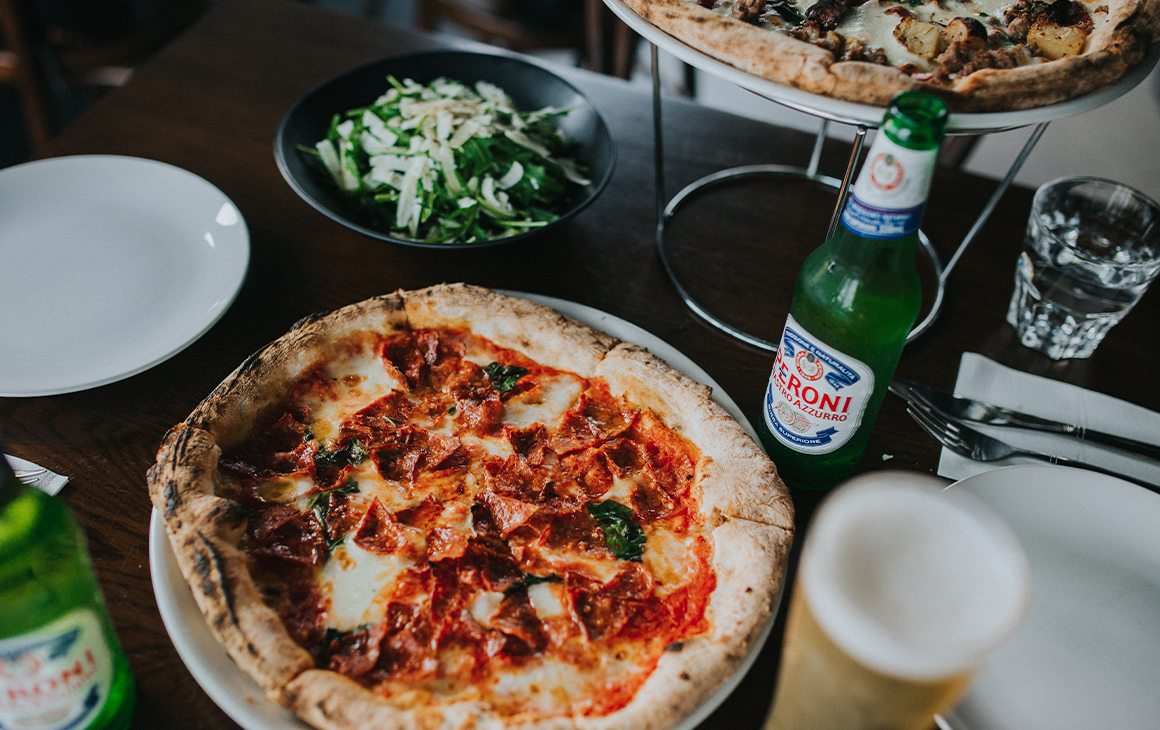 Bar Alto
NEW FARM | THEO, 28
"Bar Alto works its magic around sunset—on the deck overlooking the Brown Snake, it's a room with a view without the heat of the setting sun melting your look or zapping your first-date energy. The food is delish—casual but considered—and the atmosphere chilled, without the pomp and ceremony of some New Farm's more well-known spots. Cap the night off with a stroll along the river (towards or away from more frivolity depending on how the date's going!)."
Beccofino
Teneriffe | Pip, 41
"If you've decided to bypass an introductory drink and go straight to dinner (brave), Beccofino in Teneriffe can't be beat. Home to Brisbane's best pizza and a cracking Aperol Spritz, the Italian institution strikes the perfect first date chord of intimate and relaxed, with an ever-present buzz to smooth over any awkward silences. The waitstaff are charming, the pastas are mouth watering and the wine list and lighting are excellent. Start with the calamari and finish with the tiramisu. Perfection."
Florence
Camp Hill | Amanda, 31
"A suitable location for a first date is one that allows a quick exit if need be, or the option to stay a little longer if the vibes are strong. It's a bold choice but a sober first date and in the light of day (stay with me) can be a strong and winning play. Particularly in the long run. Why? There is nothing worse than going on a first date after dark, having one too many G&TS and departing thinking you had an awesome time. Only to realise on a follow up date the person you've been seeing is actually a bit of a lemon. What. A. Waste. Ergo, Florence—the neighbourhood cafe in Camp Hill that every suburb wishes it has. The offering is stellar, the team is lovely, and the natural light is very flattering. Win. Meet for a coffee and/or juice and see how it unfolds. If it's going south, leave and grab a slice of THE BEST banana bread to go so the outing wasn't a total waste. But if it's good. Kick on, order from the day menu and round it out with a shared treat."
Made it to the second date? Head here for more date ideas in Brisbane.
Image credit: Urban List Archives