Looking good is all about feeling good, don't you think? Stepping out of a salon with freshly coiffed tresses is easily one of the most exquisite feelings ever. However, knowing that your locks were cut and coloured to a better, more beautiful world? Now that's simply priceless.
Lucky for us environmentally-inclined Aucklanders, many of our city's salons are committed to saving the planet through every snip, colour, cut and blow out. For many of them it's partnering with Sustainable Salons: meaning that 95% of their waste sidesteps landfills or mucking up waterways, and is recycled into something new or useful instead. Other salons flex that eco muscle that extra little bit, creating their own eco-friendly initiatives that encompass everything from second-hand clothes swaps to using entirely organic product lines.
Kiss goodbye those roots and split ends the environmentally-friendly way, here are the very best of the sustainable salons in Auckland.
Ryder
Britomart
Housed in a sleek and luxurious spot that simply oozes nordic minimalism, Britomart's Ryder salon is next level beautiful. More than just as an aesthetic background in which to get tressed (oh, and to drink delish organic coffee), the space is one of many sustainable touches, with its rustic beams repurposed from Britomart's heritage buildings, along with the native puriri floors. When it comes to their selection of hair products, you'll find handpicked sulphate, paraben and cruelty-free products lining their shelves. As for their colour products? Most of them land via carbon-zero shipping, and are made from plant-derived ingredients when possible. Chic, sustainable, and stylish? It's a solid yes from us.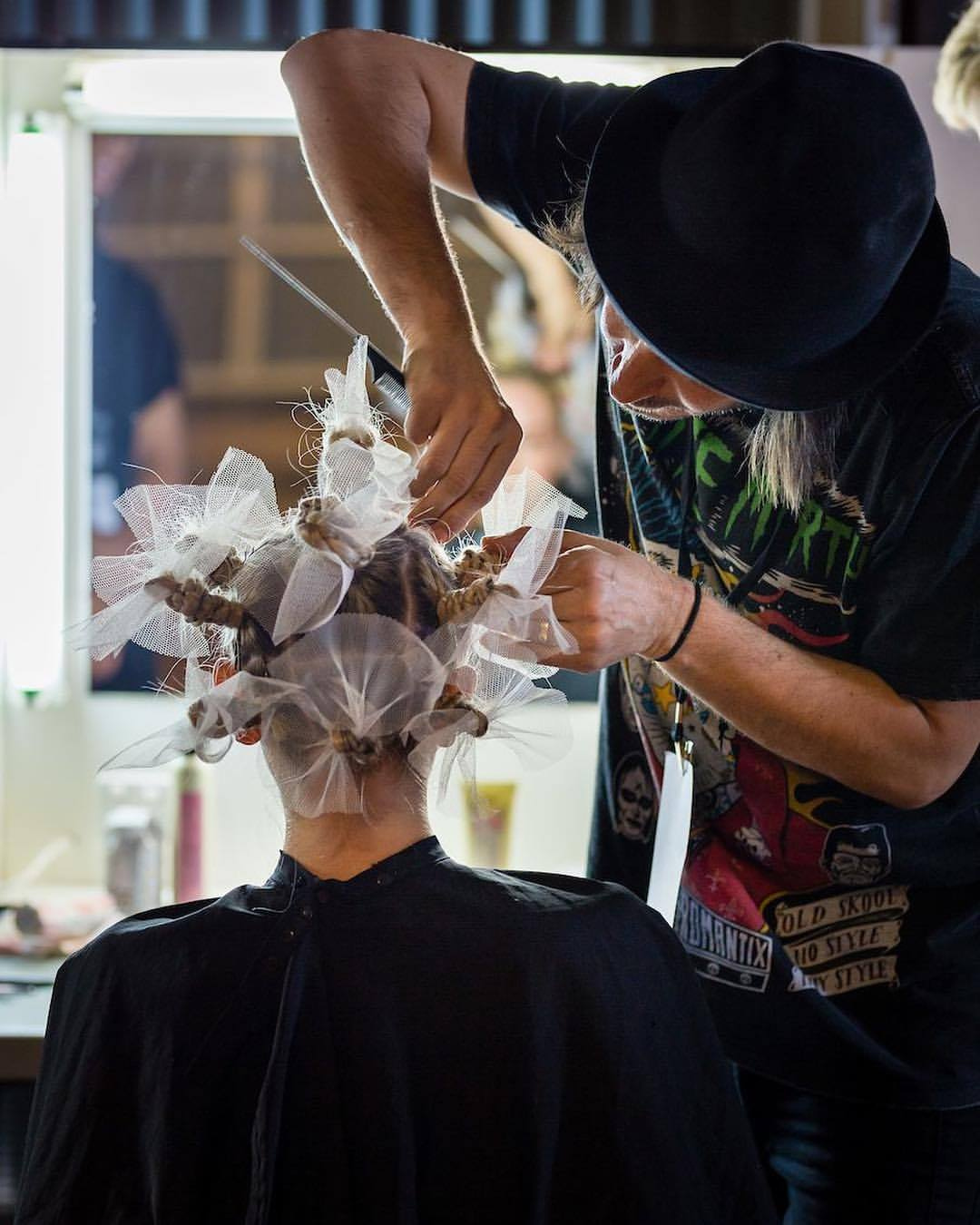 D&M Hair Design
Ponsonby
Turn your moment of self-care into caring for the earth by booking in with Ponsonby's iconic D&M salon. Not only will your locks be in the hands of some of the best hairdressers in the business (seriously, their list of international awards is impressive), they'll also be treated to one of the most sustainable salons in Auckland. Between creative cuts and colours, and picking up all kinds of well-deserved awards, the team here are committed to working with Sustainable Salons to ensure 95% of their waste—be it chemicals, containers and everything in between—is recycled. They even rev their sustainability efforts up a notch by partnering with Davines Sustainable Beauty: who are all about natural hair products with a biodegradable, carbon neutral edge. We hear that one of their masks is even made from fair traide quinoa, can you believe?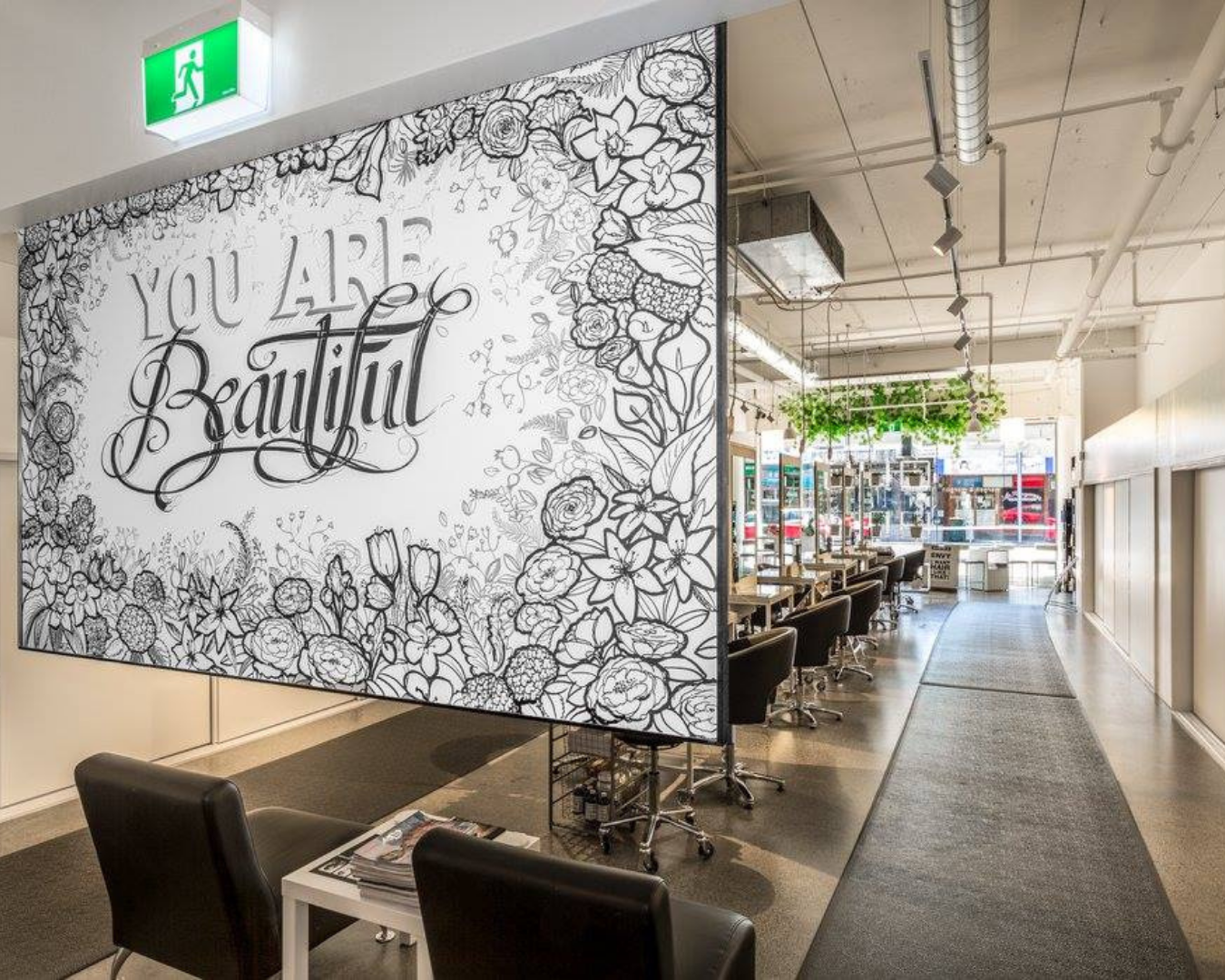 Morgan and Morgan
Takapuna
There's oh so much to love about Morgan and Morgan's approach to running a sustainable—and incredibly chic—hair salon. For starters they're also part of the Sustainable Salon Movement: ensuring their hair clippings are turned into knick-knacks that clean oil spills on our coastlines, their disposables flicked for cash to donate to KiwiHarvest. Not ones to do things by halves (whether that's a beautiful hairdo or something for the earth), they take their commitment a step further: paying living wages, and brewing ethically sourced coffee for their clients and even donating to Forest & Bird and WWF monthly. The love they show to the earth and our wellness doesn't stop there. Oh no. They go the full monty by hosting a series of in-studio yoga sessions, and even host their very own clothing swaps. Who knew a cut and colour could be so wholesome?
Loxy's
Commercial Bay & Ponsonby
If you're on the pulse of Auckland's beauty scene, then you're surely aware of the magic that the talented hands at Loxy's are capable of working on your mane. Pristine extensions, bombshell blow-waves along with classic colour and cut services have landed them as one of the 'it' salons in town. Worth noting among Loxy's accolades are their earth-loving efforts as part of Sustainable Salons: which saw them recycle 100 litres of chemicals and 130 kilos of plastics that would otherwise go to waste from their Ponsonby salon alone from 2019-2020. Not only that, the same year saw 21kgs of hair getting swept off their Ponsonby salon floor and straight into the sea to help clean up oil spills. Talk about making the world (and our tresses).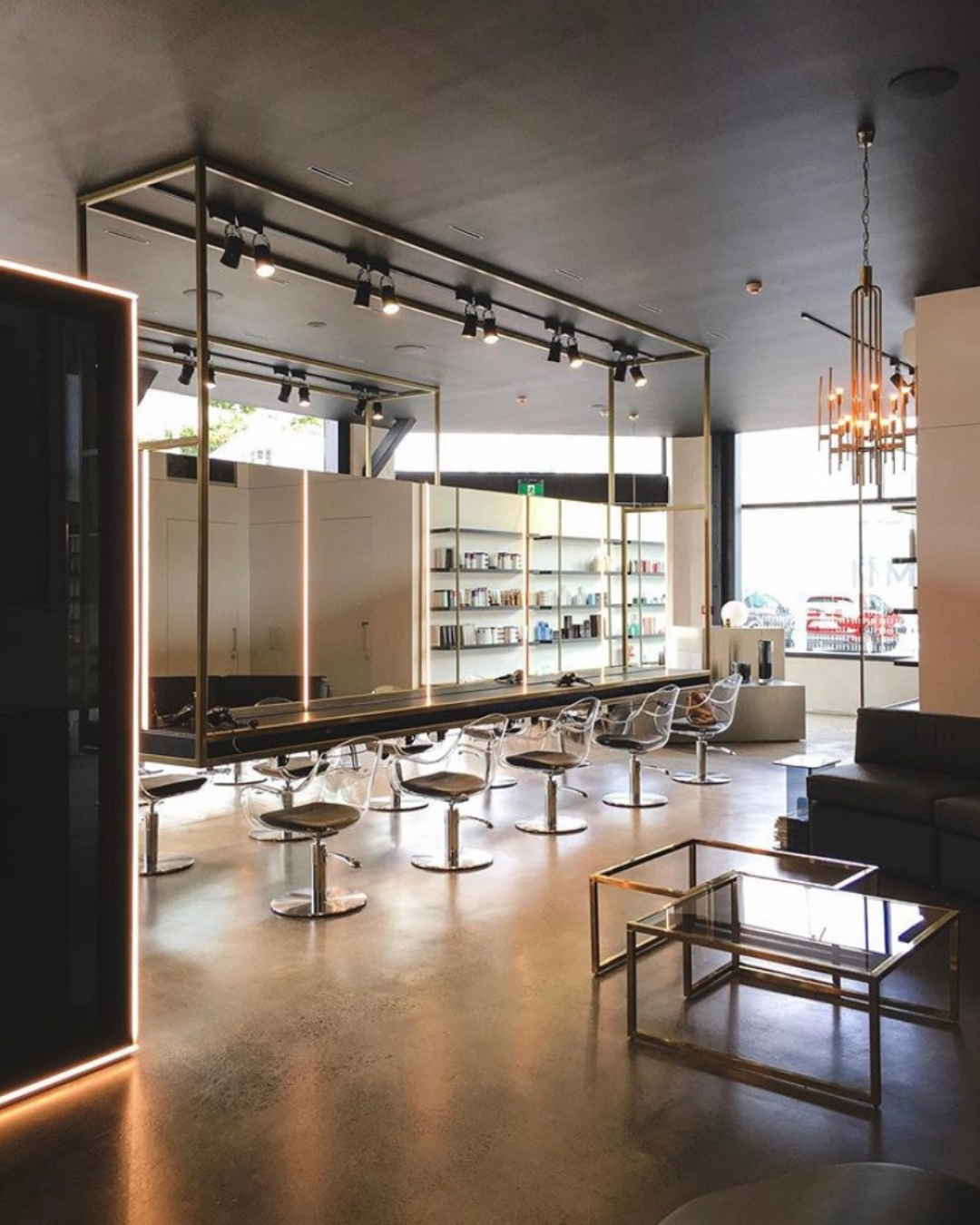 M11 Studio
Newmarket
A firm favourite among Auckland's glitterati, M11 Studio is much more than one of our city's it-salons. It too joins the exclusive club as one of Auckland's Most Sustainable Salons, partaking in many steps that ensure the world stays as beautiful as the hairstyle you'll leave with. Any leftover chemicals get recycled into water for our construction and roadworks, plastics are recycled into new products, leftover hair cleans up oceans or is repurposed for a wig in need — the list goes on.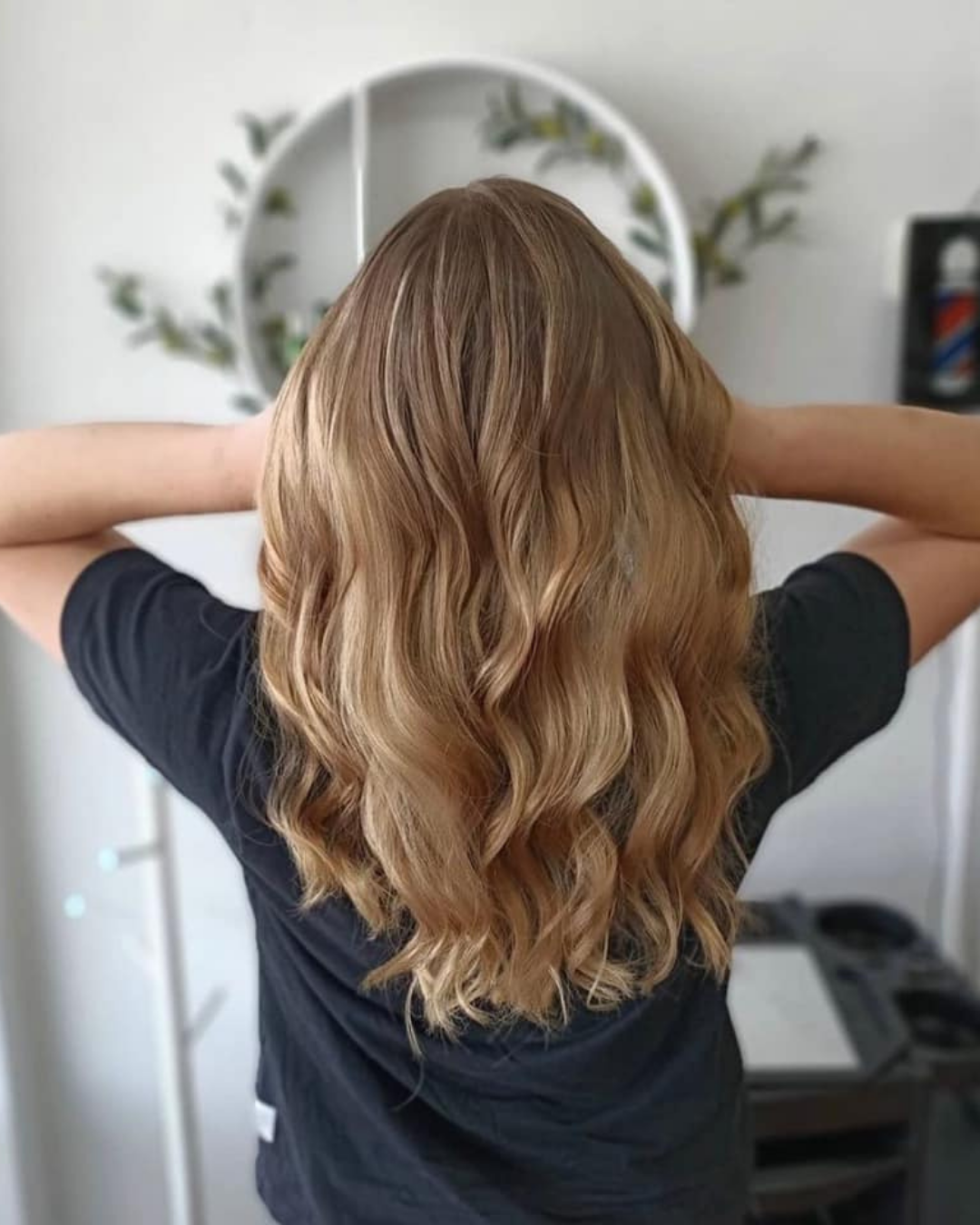 A Head of Nature
Massey
When it comes to taking a holistic approach to keeping your hair and our environment lush, A Head of Nature takes the cake. We're talking a natural, cruelty-free, vegan and organic cake, that is, as the team here are dedicated to using organic and natural products and approaches to hairdressing. Women, men, students and children's tressing are all catered to with a range of cut and colours and styling services — however our pick of the treatments is a 100% natura argila straightening treatment. Ammonia-free colour, organic essential-oil infused blow-waves and even student discounts? What more could one want in a salon.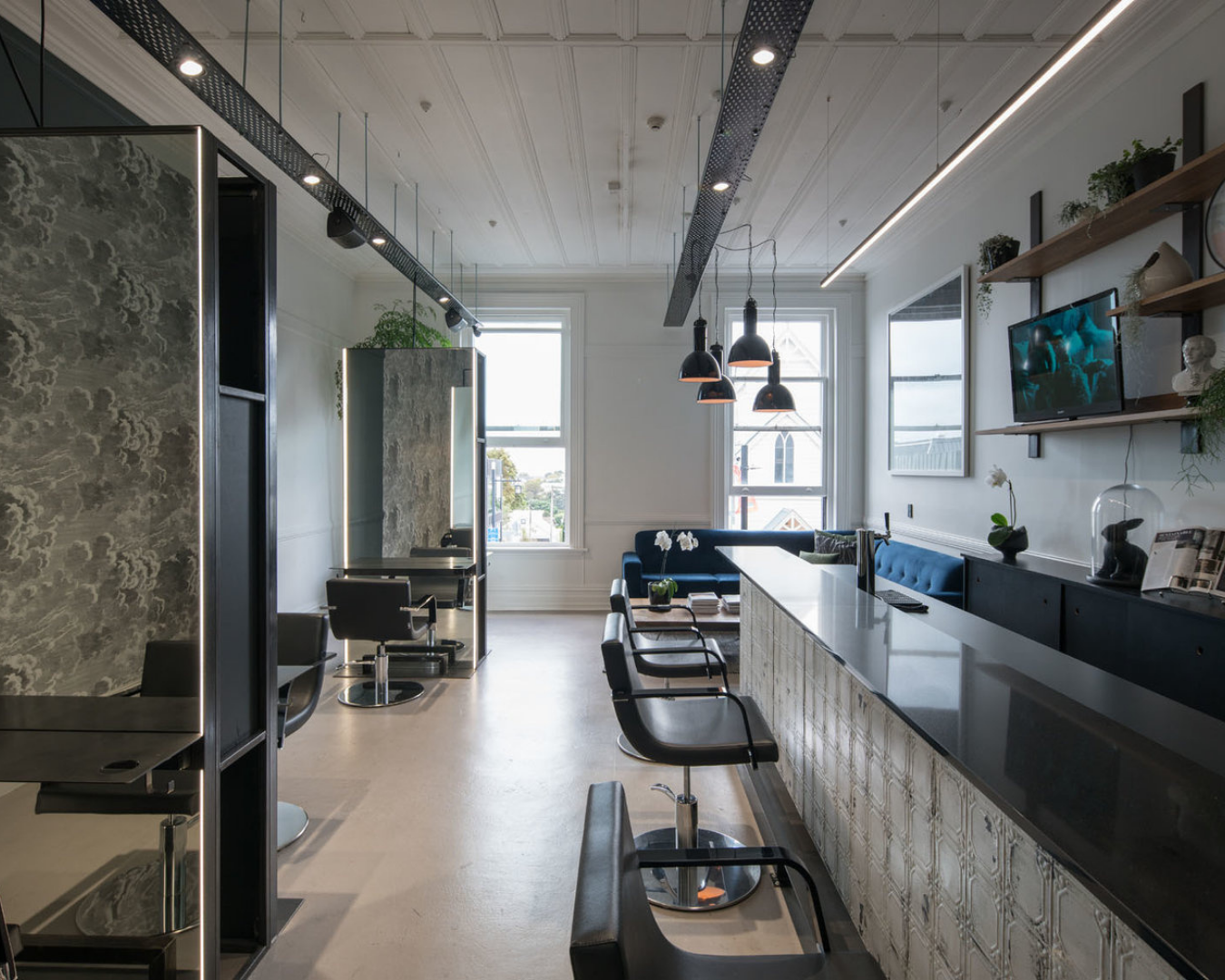 ASC Salon
Parnell
With an in-house craft beer and wine bar at your fingertips, a visit to Parnell's ASC salon is a truly unique experience. While Auckland's most exquisite cuts and colours may take centre stage here, ASC's team keeps focus on the wellness of the planet while they're at it. They choose products that are cruelty-free and have no trace of sulphate or paraben nasties that wreak havoc on the planet and our bodies. Not only that, they've even said toodle-loos to the wads of paper that are monthly magazines — opting for their eco-friendly, electronic counterparts on salon iPads instead.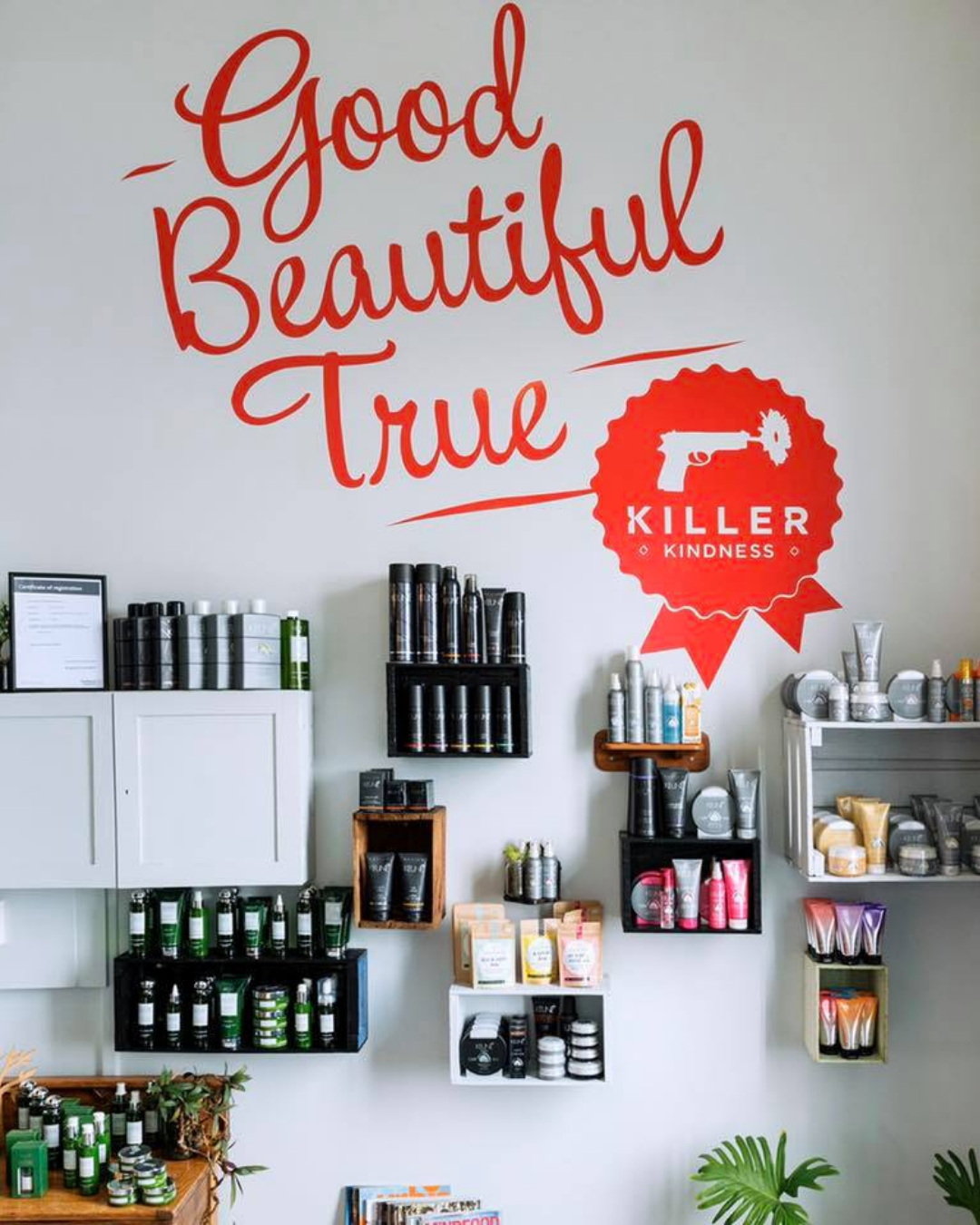 Killer Hair
Newton
Nestled away in Newtown's former masonic hall and architectural gem of a building is Killer Hair — a mecca of all things beautiful and sustainable. With a monochromatic fit out, high ceilings and a wall of plush greenery, a visit to their salon will see you slip you into a state of relaxation before you get so far as near the relaxing hair washing station — which boasts state-of-the-art, eco-friendly, water-saving nozzles, might we add. While rather wonderful cuts, colours, blow waves and special occasion hairstyles are the main attraction at Killer Hair, their sustainability initiatives also deserve some time in the limelight. Not only are they part of Sustainable Salons, the salon even sponsors a child through World Vision since 2012 and teams up with Ronald McDonald House to bring some joy to the families through a fresh new 'do.
Nada
Epsom
Behind the doors of a cute and colourful villa on a busy Epsom road lies Nada, one of Auckland's most exquisite organic hair salons. As dedicated as they are about working magic on your hair as they are saving the planet, the power duo that runs the show, Gareth and Megan are true pioneers of the organic hair care movement in Auckland — and have the beauty and wellness qualifications and awards to boot. Here you'll find a sweet selection of organic hair colours, cuts and a heavenly hair and scalp massage. Not only that, they stock a curated lineup of haircare items to keep the organic goodness flowing at home.
Looking for more ways to reduce your carbon footprint? Here are some epic NZ made, eco-friendly and sustainable products.
Image credit: Ryder, D&M Hair Design, Morgan and Morgan, Loxy's, M11 Studio, A Head of Nature, ASC Salon, Killer Hair.