The only work you should be doing on Labour Day is lifting a glass or fork to your mouth. That's a fact. To help you along with your long weekend lunching and brunching needs, we've taken the literal labour out of your day, and scoped the very best places. From all day brunches to late night offerings, here are the best places to eat and drink in Auckland this Labour Day.
Cafés
Sno, Remuera
Don't worry, one of the best (and most 'grammable) brunches in town can still be enjoyed today. Sno are swinging open their doors bright and early at 8am until 3pm—leaving you ample time to indulge in all the smashed avo, eggs bene and waffles your heart desires.
Takapuna Beach Cafe, Takapuna
Early birds on the Shore, this one's for you: Takapuna Beach Cafe is open bright and early from 6am-6pm this labour day. You'll be able to sink your teeth into some of Takapun-aians' favourite dishes and even fit in a stroll along the nearby beach—all before most of Auckland's alarms go off.
Crave, Morningside
Eggs bene is always a welcome side dish to a long weekend. Indulge in this alongside Crave's seriously good brekkie, brunch and lunch dishes this weekend—these legends are open from 7am-4pm.
WILLIAMS EATERY
Wynyard Quarter dwellings and a slick interior make William's Eatery one of Auckland's most inviting cafes. Why not pay them (and their seriously good coffee brunch menu) a visit this weekend? They are open from 8am to 3pm. Brunch here and a walk on along the Viaduct to follow will make for a Labour Day well spent.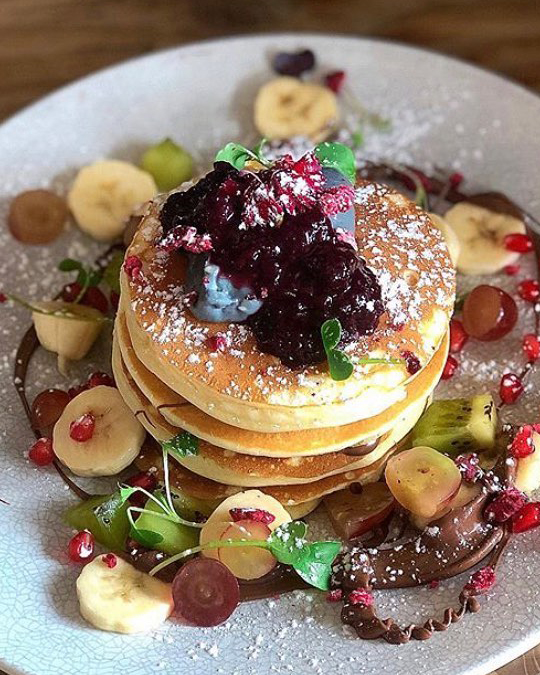 Dear Jervois, Herne Bay
Just when we thought we couldn't love this Herne Bay hotspot any more, Dear Jervois have decided to attend to our lunching and brunching needs by staying open on Labour Day. All day brunches, cabinet treats and seriously good coffee are all yours to tuck in to from 8am.
Restaurants
Frasers, Mount Eden
There's many things to love about this Mt Eden institution: from their legendary cheesecakes through to the outstanding all day menu, and everything in between. Check out Frasers this long weekend for a cozy brunch or to satisfy your afternoon-tea sweet cravings.
Cafe Hanoi, Britomart
Britomart gem Cafe Hanoi is swinging its doors open this Labour Day, and we couldn't be happier. From 12pm, they'll be dishing up modern Vietnamese sharing dishes: stir fries, Vietnamese pancakes—you name it, they'll bring it.
Marina Cantina, Half Moon Bay
Fancy a Mexican fiesta this Labour Day? Of course you do. Add a pitcher of margaritas to the mix, and you'll be all set for a tasty long weekend. Hit Marina Cantina up from midday and let the good times roll...
Blue Breeze Inn, Ponsonby
Dumplings, stir fries and impossibly good baos are all yours to dig into, with Blue Breeze Inn open all Labour Weekend. Grab a cocktail, a basket of two of steamed buns and you'll be in for a cracker of a time anywhere from 12 until 10pm.
NEO, CBD
This inner-city gem is all yours to explore this Labour Day. Take a spot on NEO's lush verdandah, and take in the buzz of the city below while feasting on their impossibly good modern Scandi-inspired European mains, shared dishes and decadent desserts.
Boy & Bird, Ponsonby and Eastridge
Comfort food is never a bad idea over a long weekend. Pop in to Boy & Bird's chic yet comfortable Ponsonby restaurant for a low key feast on their delicious homely feeds. They're open from 11 until late, so consider your lunch and/or dinner plans officially sorted.
Bars & Pubs
Parasol & Swing, Viaduct
Sip your Labour Day away from the comfort of one of Auckland's best rooftop terraces at Parasol & Swing. They'll be serving up their legendary cocktails, as well as lip-smackingly good bar bites until the late hours of the night on Labour Day, and we couldn't be more stoked.
Scarlett Slimms & Lucky, Mt Eden Village
The temptation of no work on Monday made you go a little too hard on your Sunday night? Not to worry, Scarlett Slimms can sort you and your dusty head out with their iconic bloody mary—a part cocktail, part greasy-brunch creation topped with deep fried treats.
Citizen Park, Kingsland
Sink your teeth into some of the best Americana-inspired food at Citizen Park this Labour Day. This bustling bar will treat you to fresh brews, fine drops of wine and a great atmosphere from 11:00 right until the late hours of the night.
What else is there to do this glorious day? Here are some ideas to get you started.
​Image credit: Takapuna Beach Cafe, Dear Jervois