Leederville has always batted above average on the cafe front. And while recent years have seen a bit of a change of guard, with all-time legends like Sayers, Greens & Co and FOAM closing their doors, its cafe scene is starting to pick up pace again.
The whole Leederville Hotel precinct has been redeveloped, making room for a new laneway and a string of fresh-faced cafes, bars and restaurants. So whether you're chasing a quick coffee on the go or a beautiful sit-down brunch with your besties, Leederville has just the spot.
To help get you started, we've rounded up the best cafes in Leederville to check out right now.
Abacus
Tucked away down the new Electric Lane in Leederville, Abacus is serving terracotta-hued Scandi vibes and a whole lot of crowd-pleasing cafe bites that'll hit just the right spot when those mid-morning hunger pangs settle in. They've got everything from bagels and toasties to healthy wraps and salads, all of which you can wash down with a batch brew or two.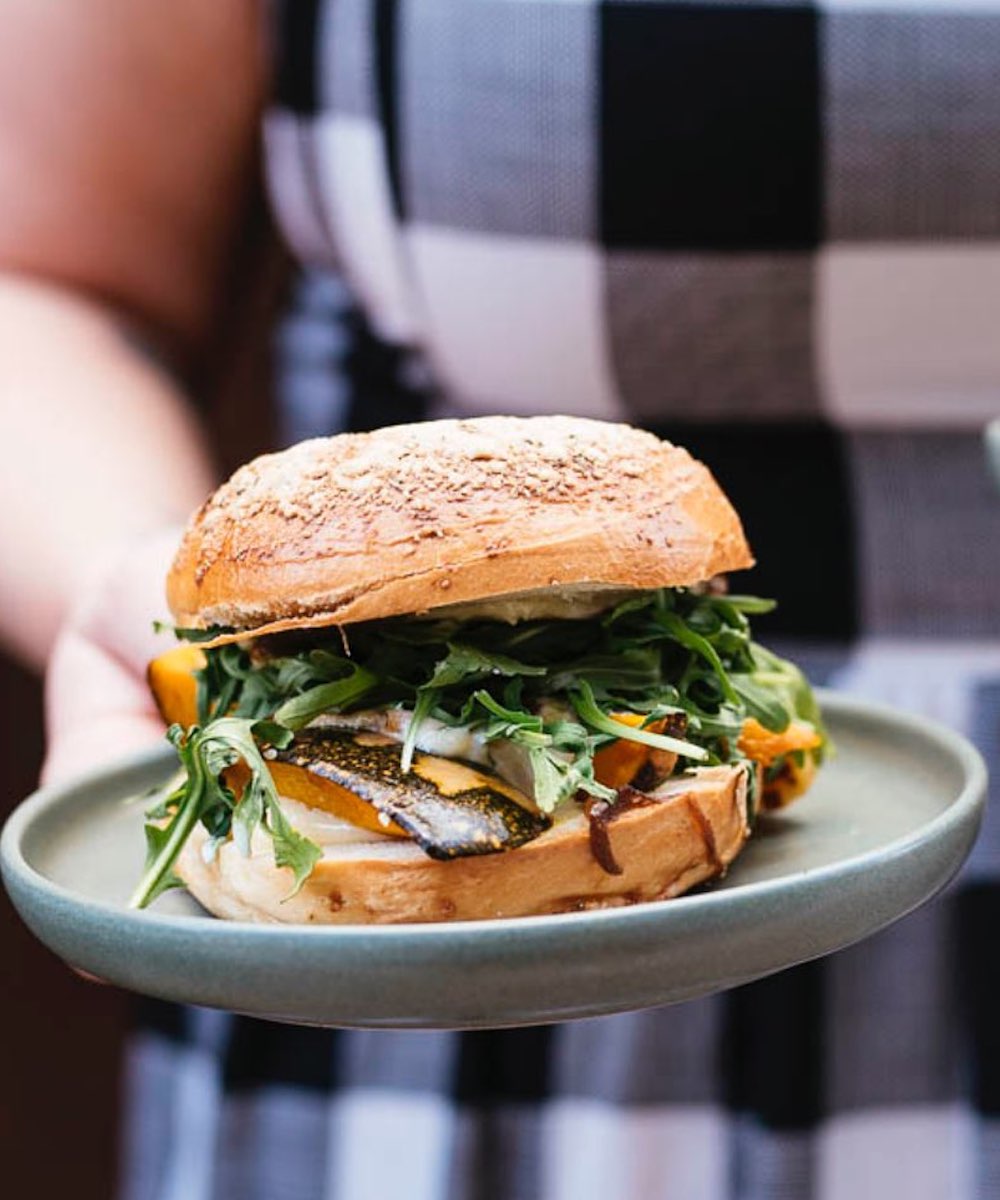 Kin Coffee
Another fresh face joining Leedy, Kin Coffee makes an instant impact with its seriously aesthetic fitout. The menu reflects those light and airy Japanese-inspired interiors, with a small but mighty selection of brunch dishes with Asian twists. Think soy marinated egg with avocado on toast, chashu breakfast sandos and matcha granola with soy milk pudding.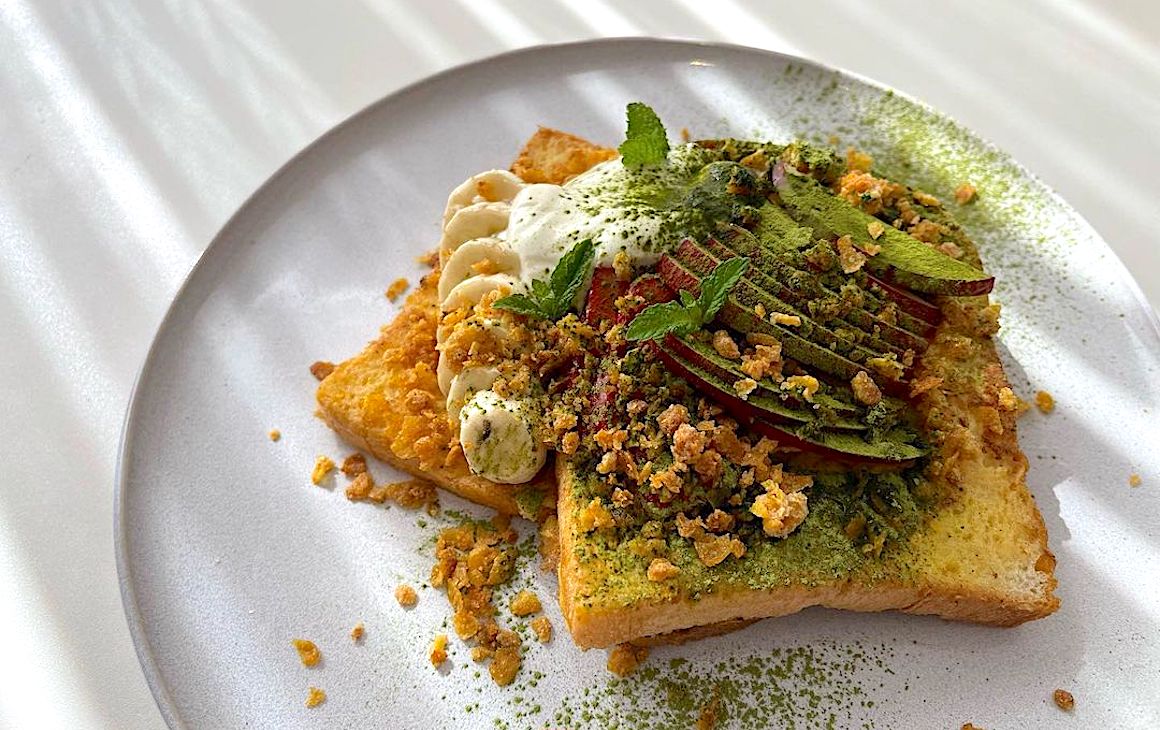 Vinyl Cafe
If you're chasing a little something to do outside of just eating and drinking, head to this adorable cafe slash record store. The vibes are charming and eclectic, with endless crates of local and international vinyl to dig through, not to mention board games and the odd little live gig too. Plus, they also happen to serve insane toasties and bagels. I mean, who could turn down a Mi Goreng toastie or a vegan bagel loaded to the brim with mushies and avo? Not I.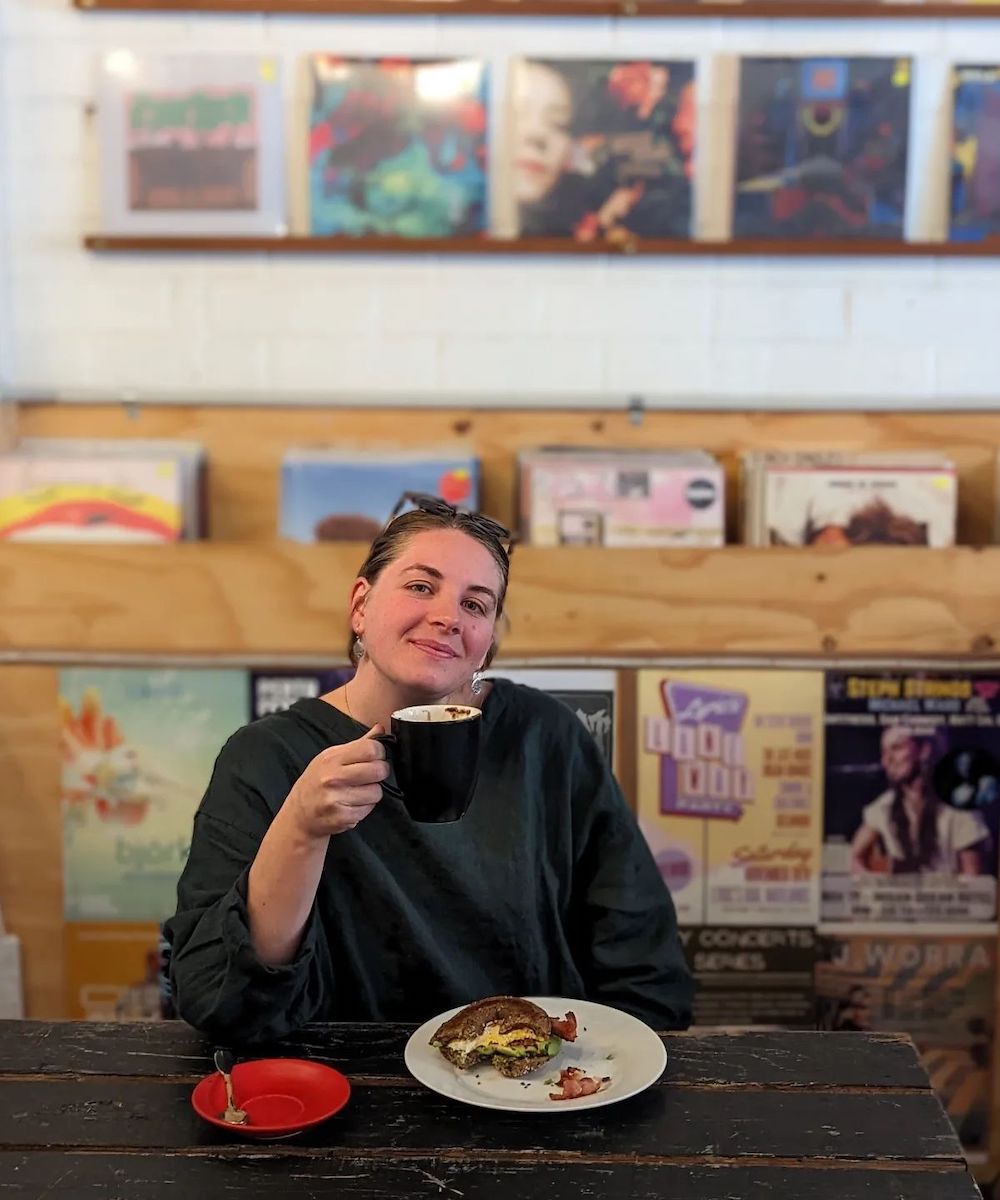 Pixel Coffee Brewers
Pixel Coffee Brewers are all about speciality coffee, steaming up a storm on their beautiful white Synesso espresso machine and matching grinders. Filter lovers can choose from the reasonably priced batch brew, fresh filtered pour overs or a cold brew, they've even got a mean nitro brew. We're big fans of their healthy and drop-dead gorgeous brunch eats too. Think: plentiful nourish bowls topped with edible flowers and wholesome porridge adorned with perfectly arranged slices of fresh, seasonal fruit.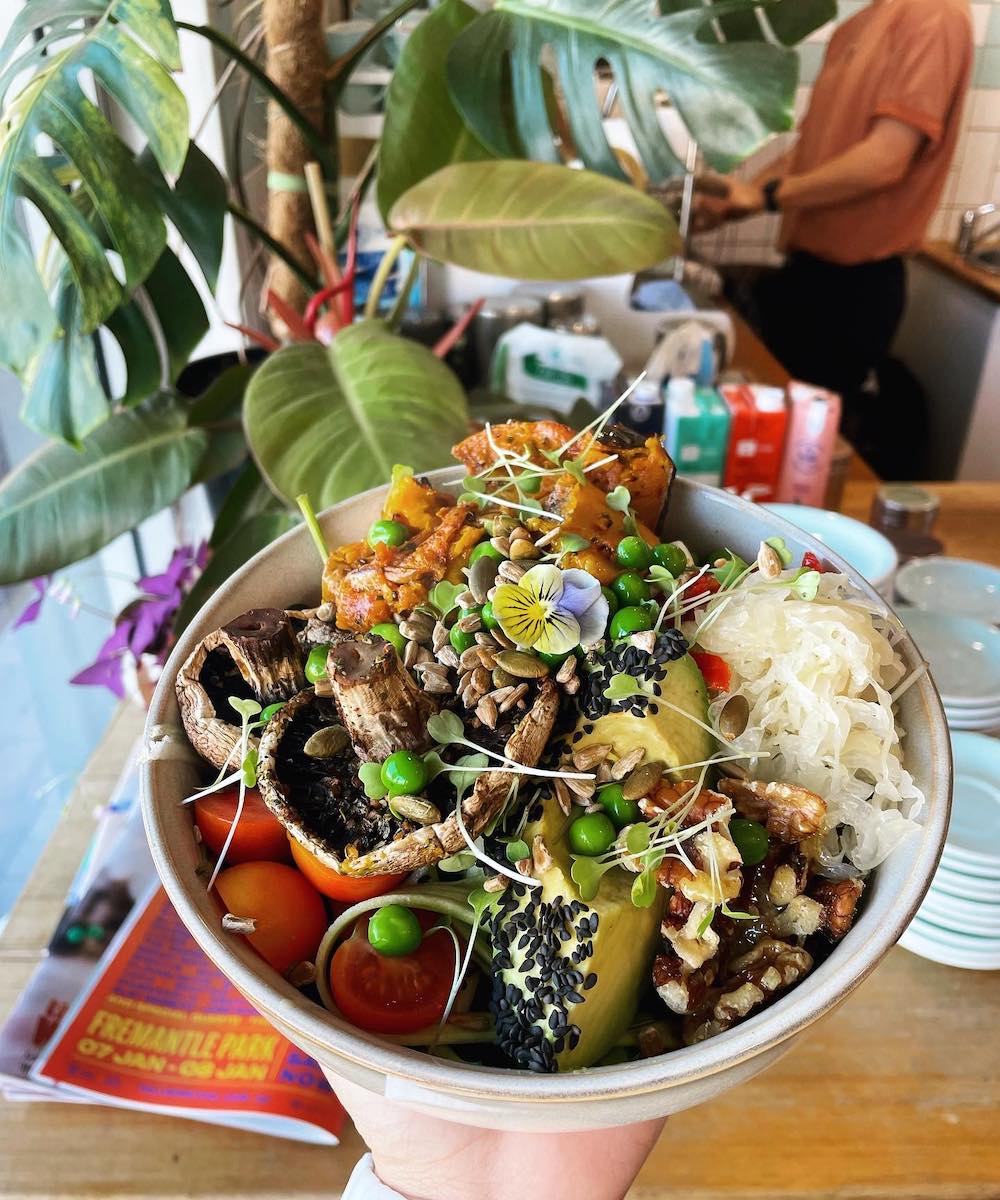 Queen Of Leeds
On days when you're craving a good home cooked meal and a well-made coffee, Queen Of Leeds is the place to go. They've got a stellar brunch menu and one of the best cafe cabinets in Leederville, overflowing with fresh rolls, sandwiches, salads, tarts and more, as well as loads of pastries, slices and cakes if, like us, you always have to finish with a little something sweet.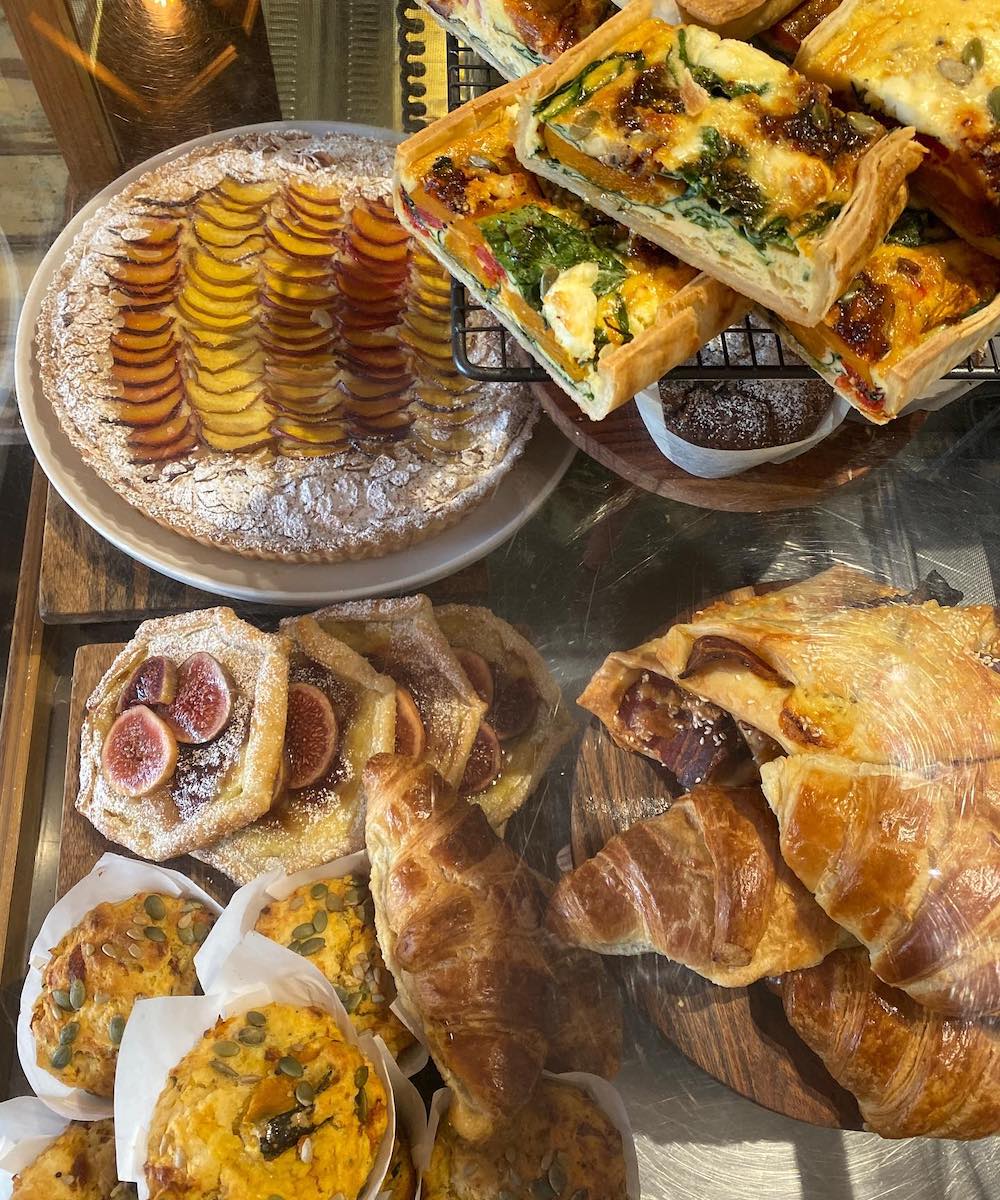 Nourish Kitchen & Cafe
You'll be smiling inside and out after a meal at Nourish Kitchen & Cafe. This lush little cafe is cranking out all the wholesome and nutritious stuff that your body craves. One look at the glorious salad bowl selection and you'll be patting yourself on the back for being so gosh darn healthy. Then again they do also do a mean $10 toastie and coffee deal if you need cheese and carbs.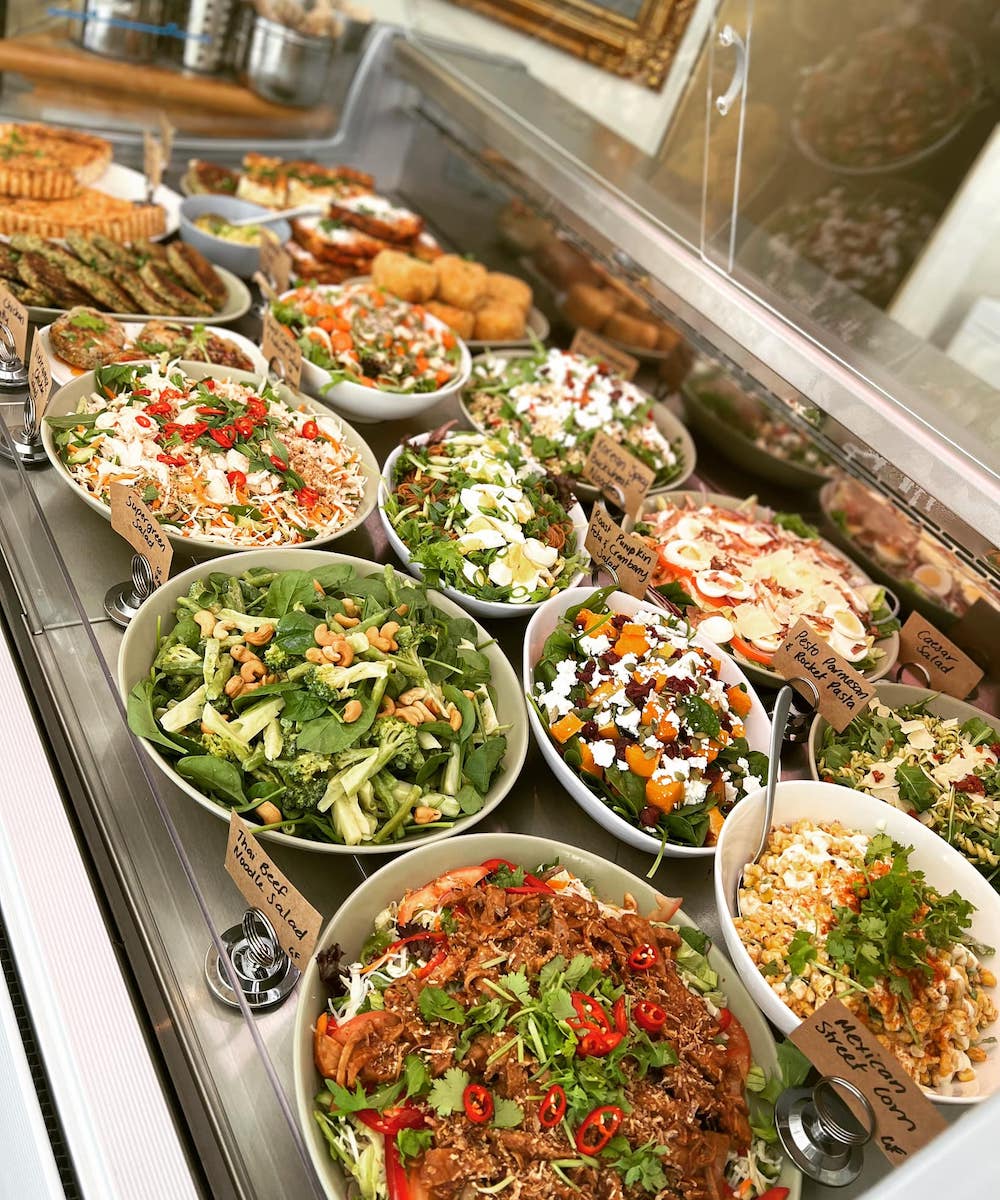 Babylon Cafe
Babylon Cafe is definitely worth hunting down if you're chasing a good cup of joe. Serving up a smooth brew that's pretty close to perfection, this little Leedy cafe is also super adorable. Think fun, colourful retro vibes, outdoor seating and plenty of greenery. Plus, the homemade sweet treats make the perfect accompaniment to your morning coffee break.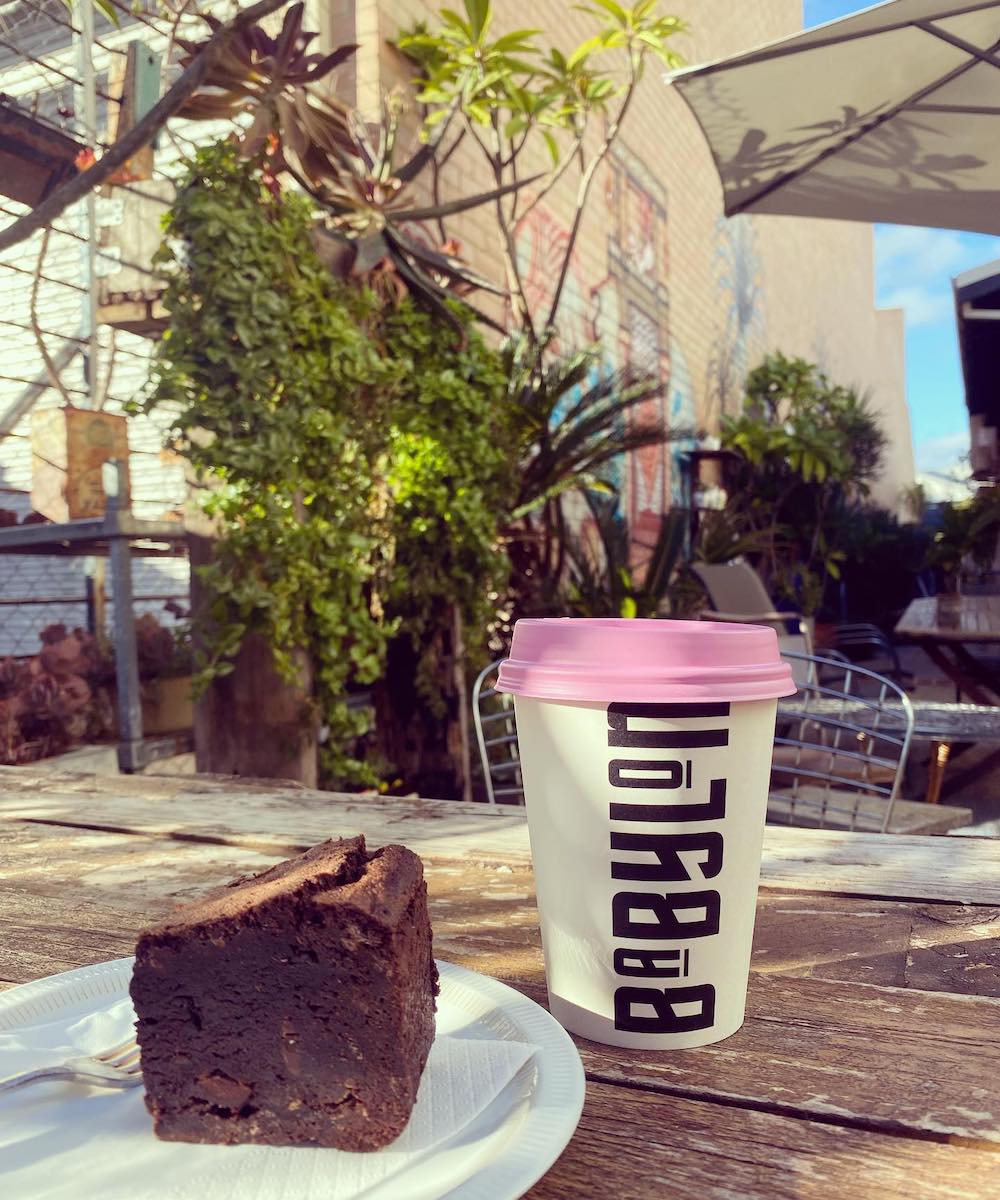 Still hungry? Feast on Leederville's best restaurants.
Image Credit: Abacus, Kin Coffee, Vinyl Cafe, Pixel, Queen Of Leeds, Nourish, Babylon