From live music and dancing to good shopping and delicious food, Scarborough delivers more than a few reasons for the average punter to want to flee their coop for the weekend and see what's up.
Here are all the awesome reasons to head to Scarborough now.
Places To Eat & Drink
General Public Co
This little community hub has quickly become iconic in the Scarborough area and is perfect for anything from a morning coffee run to celebrating a family birthday or just grabbing a pizza and beer with mates. With 15 different delicious sourdough pizzas to pick from, choosing what to eat is going to be the hardest decision you make.
The Peach Pit
Sitting pretty on the Scarborough Esplanade, The Peach Pit should definitely be your regular Sunday session hot spot. We can't get enough of the ivy green walls, the uber-cute booths, the murals and the pops of neon around the place. Not to mention the arcade games, stunning bar and epic Pit Stop Burgers. Whether you're after a big feed or just a couple of drinks by the beach, you'll want to get yourself to The Peach Pit immediately if not sooner.
Fam Bam Burger Bar
In the spot that used to be Glory Bowls, Fam Bam Burger Bar has a menu chock full of (you guessed it) classic burger combinations, delicious sides and a few special creations you'll want to keep an eye out for. The venue is fully licensed so you might as well indulge in one of the local beers while you knock back your burger. We're sold.
Pizzaca
With a loyal local following, Pizzaca's doors swing open at 8am, with an all-day breakfast menu that features buttermilk hotcakes and a breakfast tasting plate that you can enjoy until 3pm if you feel so inclined. From 5pm, they get their wood-fired oven blazing to bring you amazing pizzas that are definitely worth stopping in for. They also do some pretty epic cakes.
Brooklyn Lounge
Moving from Claremont to Scarborough, this US-inspired lounge is dishing out all manner of #foodporn eats along with epic cocktails guaranteed to leave your head spinning. Make sure to order the classic Brooklyn burger along with some of the epic bar snack options. Hint: the loaded fries with pulled pork and pancetta followed by a s'mores cookie sandwich is as good a dinner as any.
Doric St Kitchen
Doric St Kitchen is one very good reason to head to Scarborough for lunch, if not only for the Korean style steamed beef or tofu buns with kimchi. They also do a great smashed avo with a field mushroom and a poached egg on top, plus they have an endless cabinet of French pastries, home-made cakes and wraps to take away.
Harvest Boulangerie
Just in case you're not quite up to speed with your French, a boulangerie is 'a place where baked goods are sold' aka; a Bakery—and that's just what The Harvest Boulangerie is—funny that. The smell of freshly baked baguettes is reason enough to visit this one and you won't miss it because there'll likely be a queue out the door—the bread is seriously that good.
Toastface Grillah
If you're looking for Perth's best toasties, look no further than Toastface Grillah. This cool little spot joined the Scarborough hood during COVID and serves up some of the most mouth-wateringly delicious toasties, coffee and cold-pressed juices. Our faves have to be the apple and gouda, brie and jam and the three cheese. Oh and remember to save room for the dessert toasties.
Lady Latte
Serving up jaffles, aka the most loveable food of all time, Lady Latte started out as a food truck and very soon the demand for their marshmallow and Nutella and the chorizo and aioli jaffles went through the roof, so luckily for all of us, they opened up in Scarborough, and the rest is history.
El Grotto
You really can't go wrong with a place that serves up Mexican street food by the beach alongside a cocktail list that's heavy on the tequila and mezcal. Throw in some live music and regular deals like $8 fried chicken, $5 schooners and $10 cocktails and you have yourself a deal, hombre.
Indi Bar
Another live music venue in Scarborough that's worth fleeing your usual bubble for, Indi Bar is a pretty chilled out space with live music most nights of the week. Have a beer at their regular Wednesday night Club Acoustica or Thursday night open mic night, or put your dancing shoes on and get down there on the weekend.
The Lookout
The Lookout is a legendary beachside club and bar, perfect for partying or chilling. Enjoy the relaxed and scenic setting right on the ocean with delicious food, cool tunes and a vibey atmosphere. Dress it up or dress it down and head on in for some food and a drink right on the beach while you soak up the live DJ entertainment. All you need to do is let the good times roll.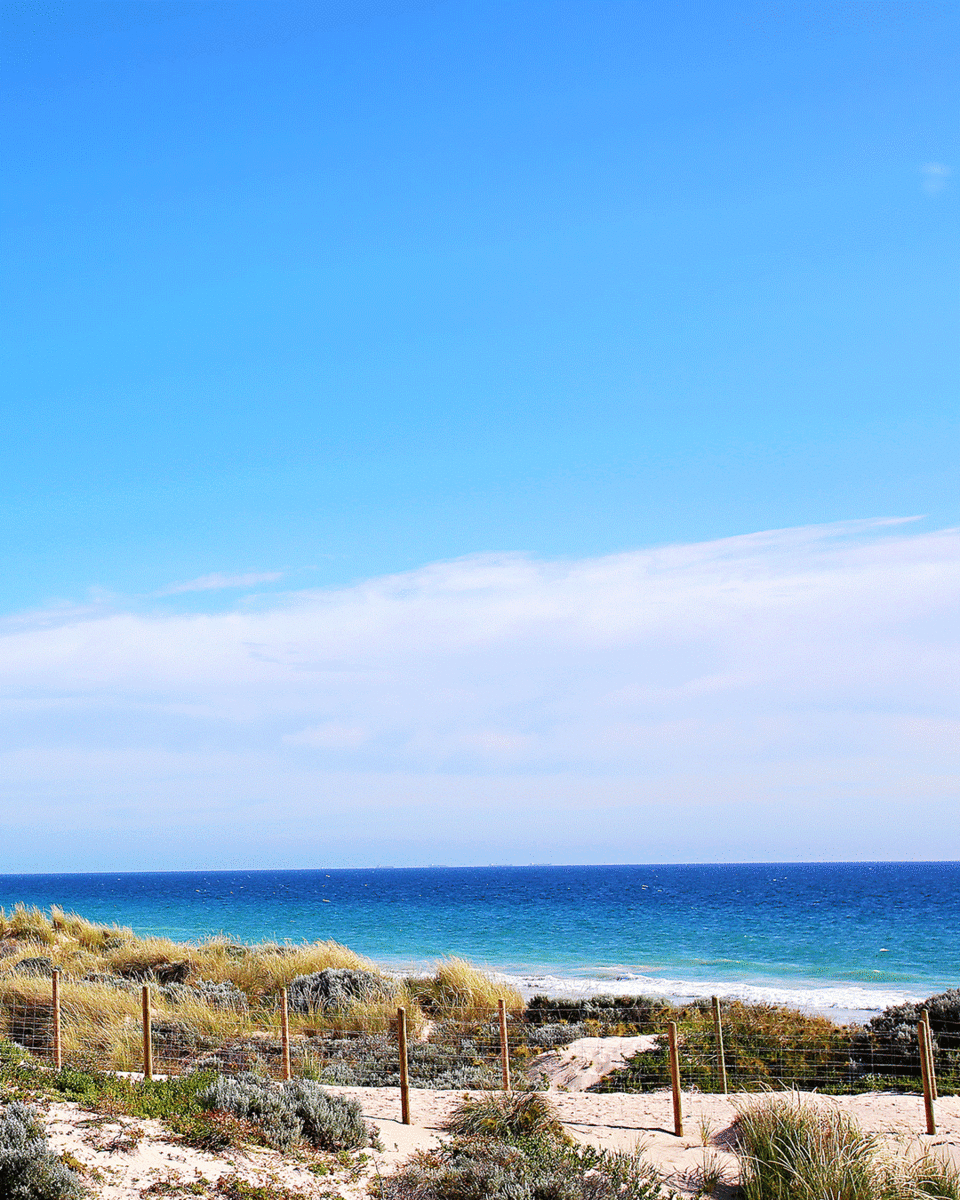 Thing To See And Do
The Yoga Garage
Who doesn't do yoga these days? If your practice could be injected with a little extra inspiration, then head to The Yoga Garage and learn some alternative styles of yoga, from Bikram, Sumits Yoga and Yin Yoga to Hot Pilates, it's all happening here.
The Pilates Lab
Make pilates a part of your everyday lifestyle with The Pilates Lab, where Pilates is all 'bout you. These guys put a unique twist on the contemporary style of Pilates, with quality and unique personality in each class. With every workout able to be tailored to what you're after, this place is a no brainer for those looking for a bespoke experience.
Scarborough Beach Surf School Perth
Discover the joy of surfing with Scarborough Beach Surf School where you'll discover quality, safe and fun lessons for all ages and experience levels. Founded in 1986 and held at one of Australia's most iconic beaches, you know it's going to be legit. So get your rashie on, channel your inner Kate Bosworth a la Blue Crush and get surfing.
Serene Day Spa
Fluffy bathrobes and herbal tea are just the beginning of your experience at Serene Day Spa, with a whole host of treatments to choose from like spa mosaic enveloping wraps and aromatic massages to hydrotherapy spa and beauty treatments—there are endless feel-good opportunities to be had.
Ooh La Lash Lounge
If you're after the ultimate glam session, look no further than Ooh La Lash Lounge, Perth's eyelash extensions and brow specialists. Offering up everything from classic lash sets to Russian volume, there's not much these ladies can't do. Just sit back, relax and prepare to feel fabulous.
Kite Surf SUP
If your next holiday can't come soon enough, Kite Surf SUP might be your answer to the malaise of the 9-to-5 work week. Offering two-hour lessons or a whole weekend of unlimited lessons, our windy city provides ideal conditions for what might become your latest and greatest hobby.
Places To Stay
Rendezvous, Scarborough
Rendezvous is the perfect beachside hotel complete with soaring views from the Club Lounge, spacious balconies, a stunning lagoon-style pool with ocean views, and even tennis courts. There are also nine different room types so there's bound to be something for every kind of traveler.
Ramada Vetroblu
Located in the heart of Scarborough, Ramada VetroBlu offers sweeping views of Western Australia's world-class beaches and breathtaking sunsets. Offering one, two, three, and four-bedroom apartments, this place is perfect for a couples getaway or a weekend staycation with friends or fam.
Once you're done in Scarborough, why not check out North Beach.
Image credit: Elle Borgward