When you're trying to stick to your budget resolutions, are a frugal penny pincher or are just trying to avoid living on instant noodles before payday, eating out can be expensive and impractical. Lucky for you, the Sunshine Coast is rich with restaurants boasting some seriously killer deals that won't break the bank.
If you're looking for finger-lickingly good spots to make your new regular when you're low on funds, check out our seriously drool-worthy lineup of the Sunshine Coast's best cheap eats in 2022. Go forth and be thrifty.
The Good Bar
Mooloolaba
Got any hump day plans? Now you do. Hit up The Good Bar on any Wednesday and get ready to save on some major coin. Picture this: chow down on one of their classic burgers for just $15, add on some wings for $10, pair that with a jug of beer for $20 and you're in for one groovy night.
Dirty Moes
Mooloolaba
With its famous slow-cooked meats and great atmosphere, Dirty Moes gets an even bigger seal of approval from us for serving up epic loaded burgers every Thursday night from 5pm for a cheeky $17. Their burger and fries combo is nothing if not generous and if you've already feasted on their famous brisket, try the Sloppy Moe with three beef patties, brisket, cheese, bacon, mustard, mayonnaise, tomato sauce, spicy BBQ sauce and onion rings. Drool.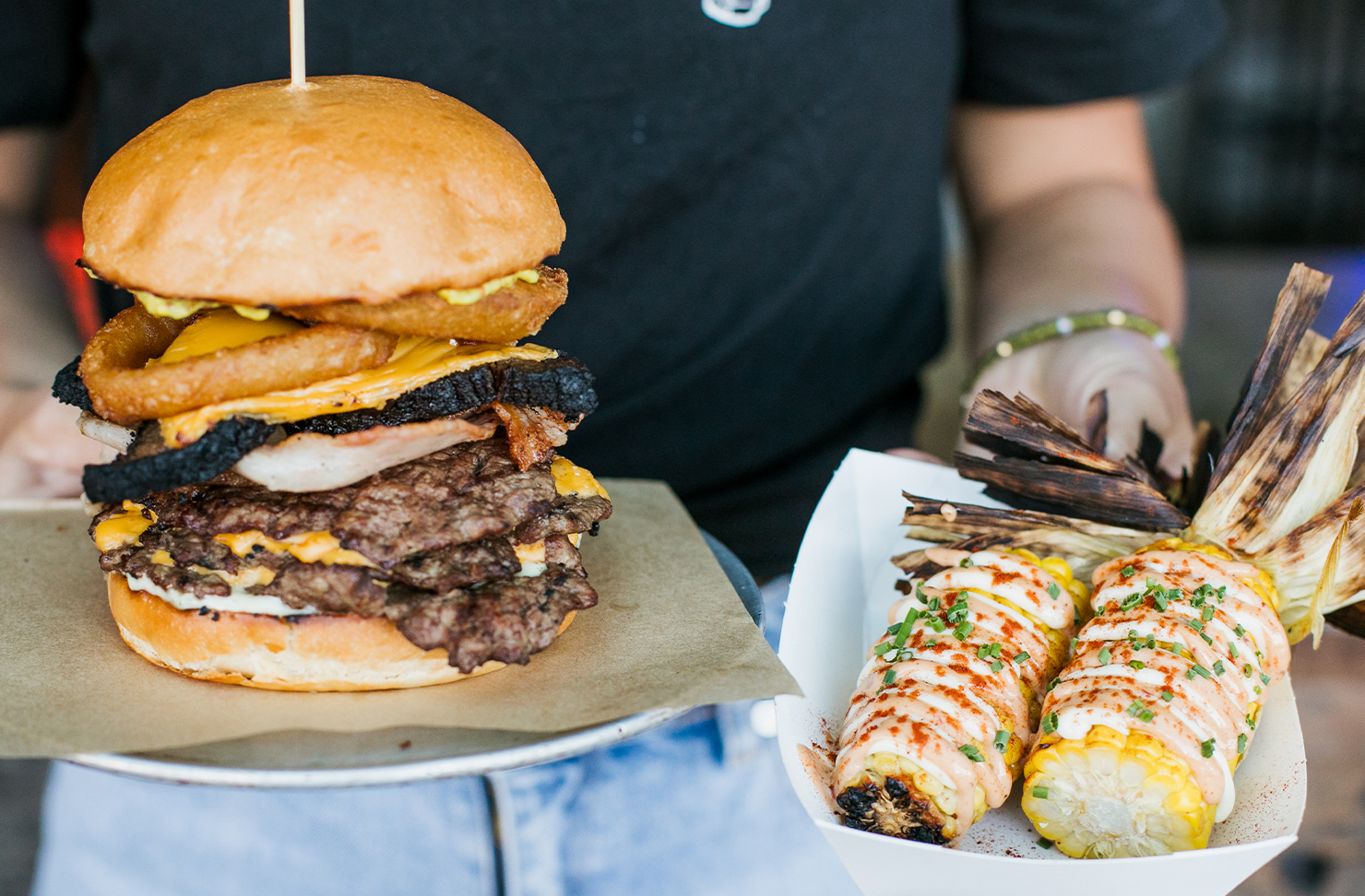 Malt Shovel Taphouse
Birtinya
Grab three of your pals and head to Malt Shovel Taphouse any Thursday for one of the best share-style cheap eats deals on the Sunshine Coast. For the sweet price of $79 (that's saving you a cheeky $20 on Thursdays), you can enjoy rotisseries for four people and choose between a selection of lamb, chicken, pork porchetta and beef brisket. If that wasn't good enough already, you'll also go in the draw to win a family pass to NightQuarter every week. Now that's a penny-pinching good deal.
La Canteena
Maroochydore
If you're near Ocean Street on a Sunday, skip in to La Canteena for some of the cheapest eats deals around. Open from midday on a Sunday, this funky Mexican joint boasts live tunes from 4pm and their famous 'Insane In The Lane' deals from 2pm to 4pm. The ever-changing special deals are some of the best around, with delicious street food, killer cocktails and slurp-worthy sangria taking centre stage.
Umami Ramen
Maroochydore
Raid the piggy bank and fulfil your ramen cravings at this authentic ramen joint located in the heart of Maroochydore. The first dedicated ramen shop on the Sunshine Coast, nothing on Umami Ramen's menu costs more than $17 and their rich and creamy tonkotsu pork broth brings hungry patrons in droves. They also appeal to the vegetarian and vegans souls amongst us with their vegan ramen made with four types of mushrooms.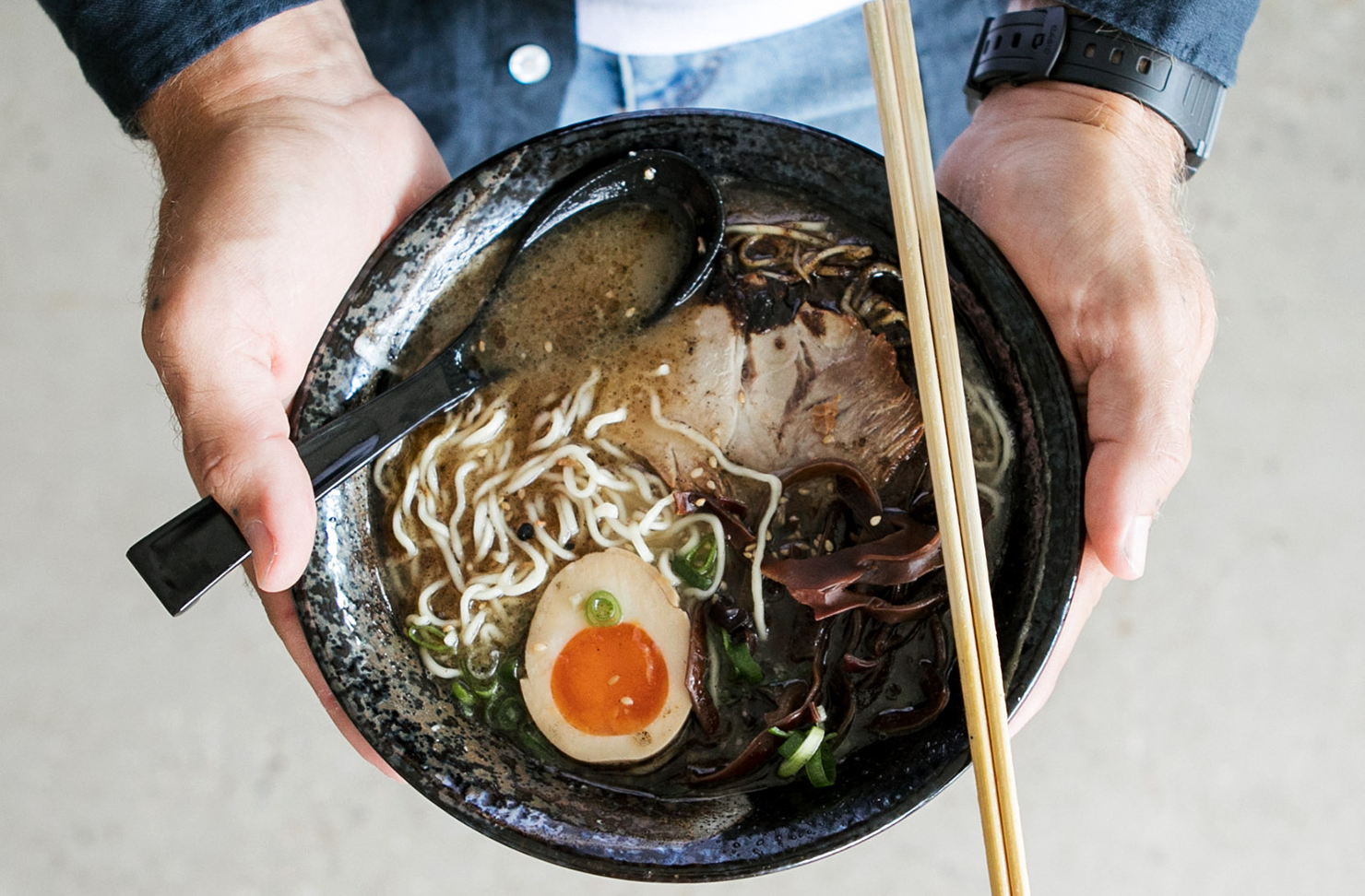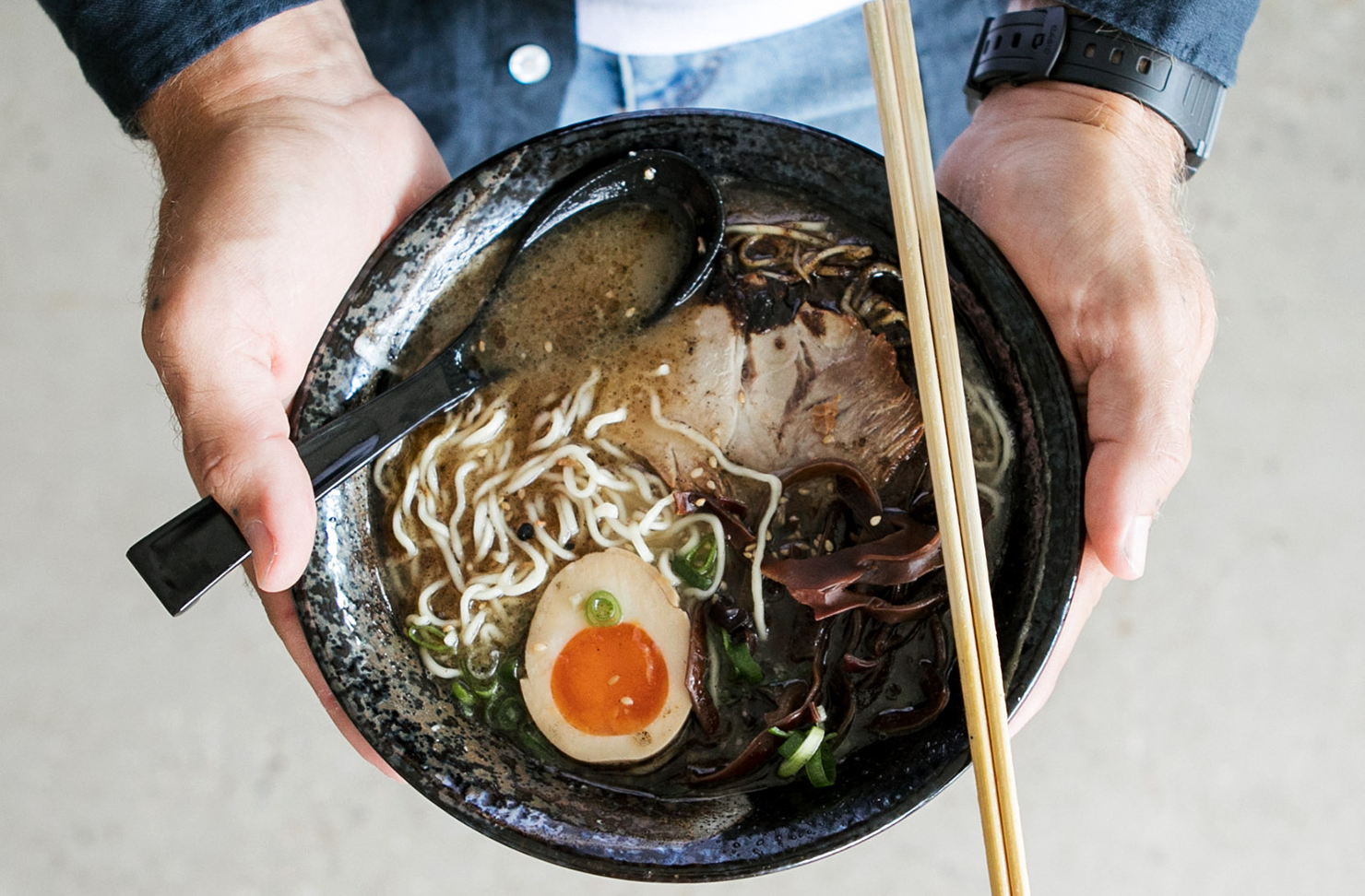 Miss Moneypenny's
Noosa Heads
Offering $2.50 oysters and seasonal spritzers every weekday from 3pm to 5pm, why aren't you spending every single afternoon at Miss Moneypenny's? Their oysters and spritzers sessions are the place to be any day of the week, if you're looking for something a bit special without dipping into your savings.
Ninth Street
Mooloolaba
Move over macaroni and cheese, there's a new duo in town going by the name of $10 wings and beer combo. You heard us—Ninth Street are absolutely delivering the goods with their Tuesday night banger of a deal, pairing $5 crispy coated wings smothered in spicy BBQ, hickory BBQ or sweet chilli sriracha sauce with a $5 frosty cold beer of your choice. You'll never be more excited to hit food coma status. No need to save your pennies 'cause you've just found one of the Sunshine Coast's best cheap eats.
Your Mates Brewing
Warana
Join the parmy army, and get one in you every Thursday night at Your Mates Brewhouse. For just $20, you'll get a Your Mates pot of beer, along with one of the best parmigianas on the Sunshine Coast. Choose between The Classic, Spanish, Mexican or Americano, and whichever flavour you don't go with, it's just another reason to return next week. If that wasn't good enough already, pay Your Mates Brewing a visit any Wednesday and you can score $1kg of wings and a jug of beer for just $35, or keep it simple and devour 1kg of wings for $20. Hands down, one of the best cheap eats on the Sunshine Coast in 2022.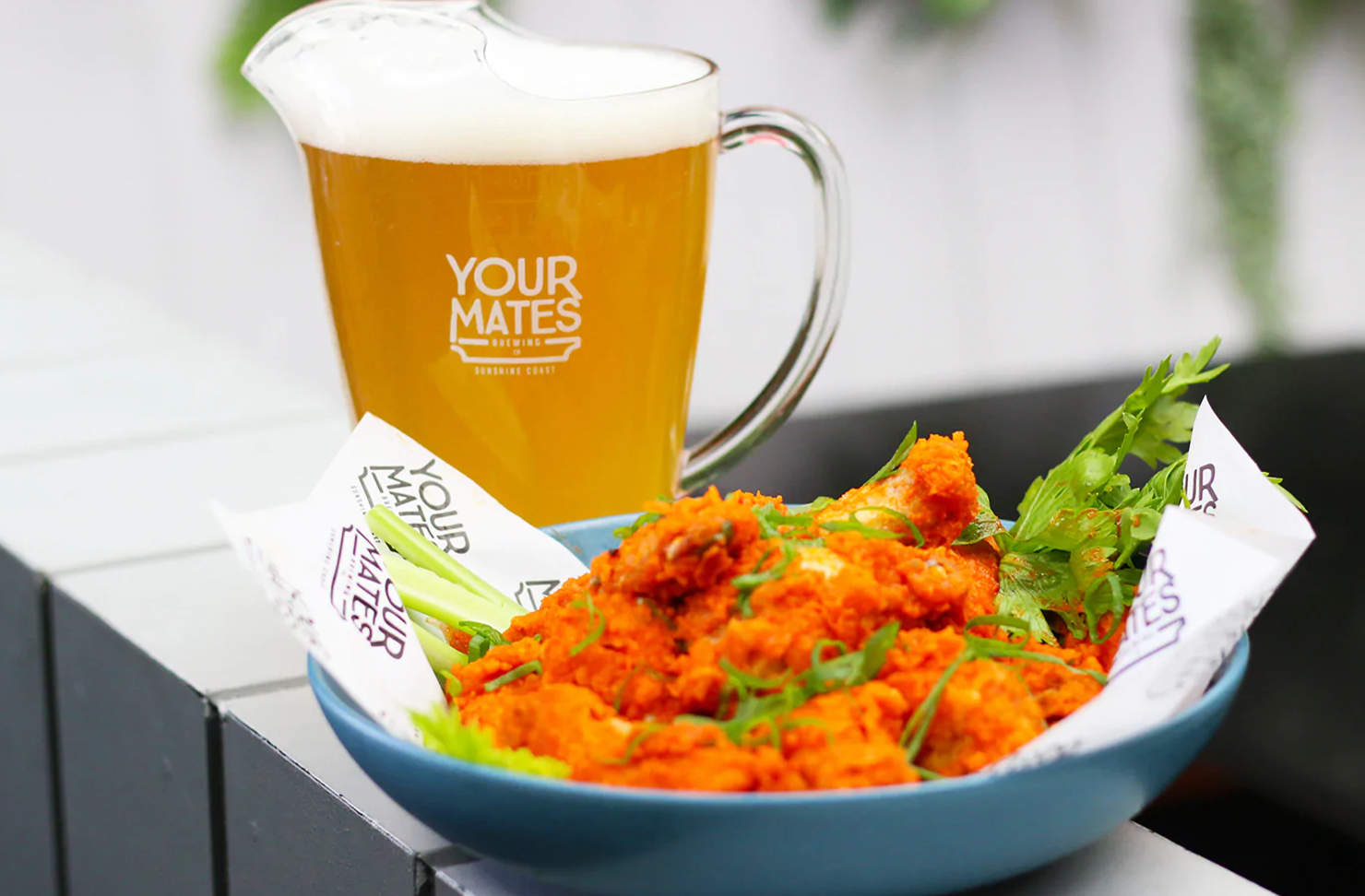 The Beach Bar & Grill
Mooloolaba
We love a good rack of ribs as much as the next person, but they can get expensive. That's why your best bet to help keep the budget intact is to wait until Friday, and then hit The Beach Bar & Grill for their $30 rib night. Featuring half a kilogram of USA slow-cooked pork ribs, six chicken wings, chips and house slaw, there's no chance you'll go home hungry. If that hadn't already secured The Beach Bar & Grill's spot as one of the Sunshine Coast's best cheap eats, pay them a visit on a Wednesday night and score a loaded burger, chips and a pot of beer for the sweet price of $17. Now that's what we call a bargain.
Junk
Maroochydore & Kawana
The masters of the Asian-style cheap eats on the Sunshine Coast, Junk has a heap of options if you're penny-pinching. We can't go past the $11 steamed pork dumplings and the Japanese karaage-style popcorn chicken bites with sesame dressing for a cheeky $13. It's so cheap it would be rude not to.
Are you feeling like you need to quench your thirst after all this cheap feasting? Pull up a stool at the Sunshine Coast's best breweries you need to have a drink at.
Image credit: Your Mates Brewing & Lumea Photography