There's only so many times you and your best mate can stride it out on the Bondi coastal walk or sip cappuccinos for your weekly coffee catch-up.
f you truly are going to be shacked up together in a retirement home doing mainies down the corridors in your wheelchairs, you'll want to make sure you have some pretty memorable times together. On this note, we've rounded up some pretty extra best friend dates for you and your right-hand confidant, keeper of secrets and true swiper to all your dodgiest Tinder dates.
Here are the most epic best friend dates you can do in Sydney.
Grab A Glass Of Bubbles And A Beauty Blender At Pier One
Pier One is throwing the ultimate best friend date—lunch at The Gantry restaurant (where you'll cop unparalleled views of Sydney Harbour), followed by a two-hour make-up session led by Napolean Perdis industry professionals, and yes, you'll have a refreshing glass of bubbles on hand too.
Throughout the workshop, these guys will school you on every make-up tip and hack you need to know to achieve your dream glam, and you'll both nab a $50 Napoleon Perdis e-voucher to spend on products too. The make-up workshop kicks off every Saturday (until the end of October) at 12pm and goes for three hours. For more info head here.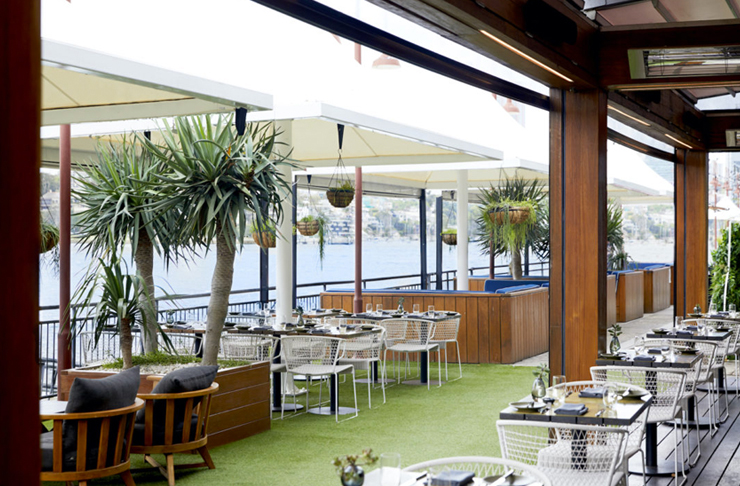 Take This Epic Stargazing Tour Up At The Best Lookout In The Blue Mountains
One of the closest spots for a clearer view of the bright lights of the universe is the rugged region of the Blue Mountains. Helping you navigate the night sky in the Blue Mountains is a brand new tour, Stargazing Astronomy Tours. These tours run every Friday and Saturday after sunset, which makes for one of the most wholesome best friend dates you could ever do really.
Running from 6.30pm throughout September, 7.30pm throughout October and 8pm in December, these stargazing tours take place at the Wentworth Falls Picnic area at Jamison Lookout. If you've never visited, the lookout gives you a smashing 180-degree view of the lush Jamison Valley, Mount Solitary and yep, all the World Heritage-listed Greater Blue Mountains skies.
You'll get to observe the night sky through a professional-grade telescope and (pending the time of year and night) feast your eyes on the moon and its craters and seas, Saturn's rings, the moons of Jupiter, Mars, Venus, the Orion Nebula, star clusters, double and triple stars, other galaxies and of course, the good old Milky Way. To top your night off and warm those fingers, you and your best mate will also get to sip on some complimentary vegan hot chocolate or organic tea (pick your poison). To book your spot, head here.

Get Colourful And Paint The Rainbow At Cork & Canvas
You've probably hit up a Cork & Canvas paint and sip session before but news alert—this goldie has a tonne of new classes on offer now (yes, even more than before). From in-studio sessions with new classes like "Paint Your Mate", "Pride", "Create Your Own Banksy" and "Beach Huts", to classes you can stream from the comfort of your own place like flower sketching or lantern painting,, the options are pretty endless. Book your spots here.
Indulge At The Langham's Next Level Chocolate High Tea
If you're a high tea aficionado, you'll know that The Langham is the place to be. The hotel alone is one of the ritziest places you could ever hit in Sydney and the team here have started offering an exclusive afternoon tea with Wedgwood, direct from their flagship London Hotel.
Wedgewood is currently partnering with French chocolatier Valrhona to serve up a decadent afternoon tea dedicated entirely to chocolate. On the savoury part of the menu, there are mini Shepherd's pies, traditional quiche Lorraine, Tasmanian salmon served with creme fraiche, roast beef finger sandwiches, brioche packed with prawn, a spicy cocktail sauce and, of course, the classic egg ribbon sandwiches.
On the sweeter side of things, Valrhona really shines with a dark chocolate flourless cake, a hazelnut praline choc tart, a banana chocolate verrine, chocolate cherry macarons, a double chocolate cheesecake and, just for good measure, housemade strawberry cream and jam. Book your spot here.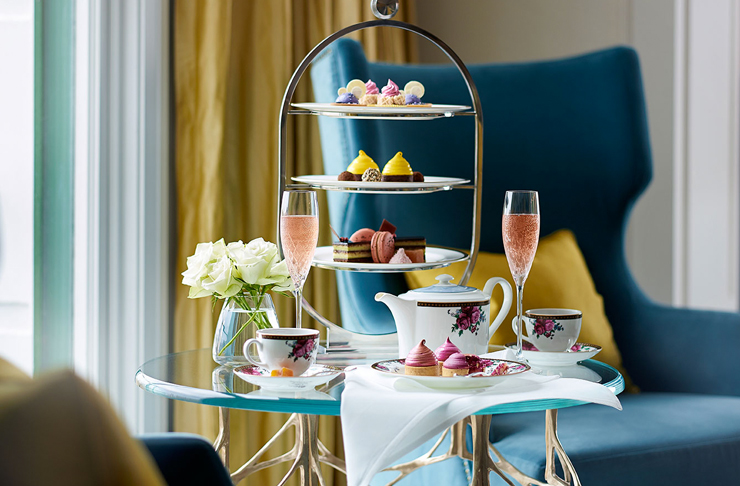 Sip Your Way Through 20 Different Margaritas At This Hidden Tequila Bar
We mean, you'd go down in friendship history just for mentioning this joint—it's a guaranteed 10/10 night out. La Farmacia is an after-dark spot tucked behind Darlinghurst's Mrs Palmers Sandwich on Stanley Street. This secretive joint pours extra-authentic margaritas, real tacos, loud Mexican hip-hop and an impressive menu of boutique Mexican spirits.
On the 20-strong margarita menu, you'll find the classic tequila, triple sec, lime juice, sugar syrup, salt rim margarita alongside more fruity deviations like passionfruit, watermelon and blueberry and mint. There's also a set of botanical-style margaritas like hibiscus and elderflower, and spicy margs like a strawberry Picante with muddled jalapeno and strawberry concentrate.
There's a strong a-la-carte menu (hello DIY taco platters) but we think you and your best mate should be hitting up La Farmacia's monthly mezcal and taco degustations. This super special six-course feast will see you skill up on super-rare mezcals and tequilas while feasting on tacos, of course.
Should you both be on the homestretch of your payslip but still after a good time, Tuesdays mean half-price tacos and $15 margaritas.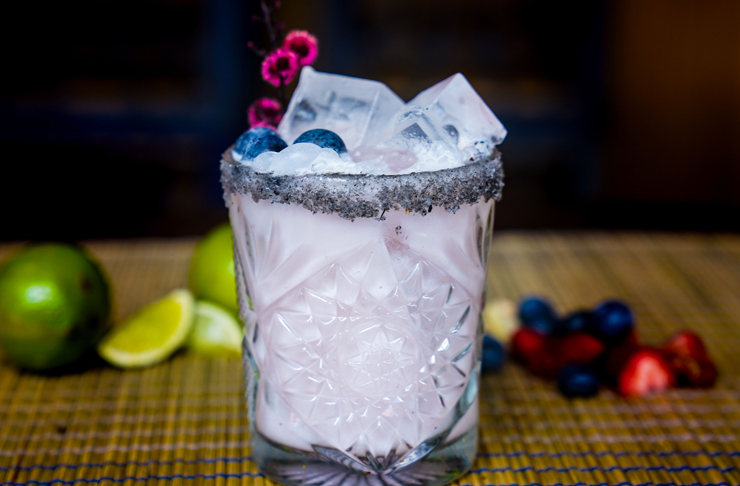 Have Some Serious Fun At This New Bouldering Gym In The Inner West
If you and your bestie are the laugh-at-yourself-until-you-wet-yourself kind, look alive because we've found the perfect dose of fun for you. BlocHaus is a kaleidoscopic warehouse jam-packed with all the challenges—think indoor rock climbing but with shorter walls and padded mats (ie. no ropes or gear to get in your way). The Marrickville spot offers 850 square metres of bouldering—a challenging activity that combines rock climbing with shorter walls and padded mats, so no need for ropes, partners, or other gear, because you love your mate but let's be honest—they were never great at belaying.
As for what you'll be climbing at Blochaus Marrickville, expect to see an eight-metre padded slackline, campus and pegboards, a 12x12 adjustable kilter board, a specialised training area and a super-impressive 45-degree-angle all-wood climbing wall. Book a session for your best friend here.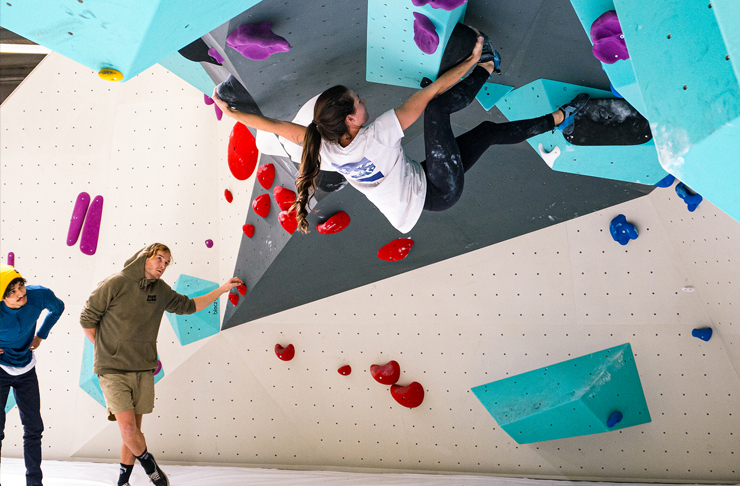 Pop Bottles And Spin Your Own Burrata And Bocconcini At This Cheese Making Class
Hosted at Omnom Cheese Making in Botany or in the comfort of your own home if you and your forever confidant prefer to go virtual, you'll be able to learn all about stretching, folding and "balling" cheese into melt-in-your-mouth levels of perfection.
You'll also score the complete lowdown on milk selection, acidification, coagulation and finally, turning those curds in glossy, bocconcini and creamy, oozy burrata. The class is hosted weekly, runs for 90-minutes and at the end of it, you and your ride or die will get to go home with a kilo of cheese (each) to feast on, and a recipe booklet to recreate your cheese later. We should also probably mention you'll both get to dabble in bottomless bubbles. Head here to book your class.
Tuck Into A Round Of All-You-Can-Eat Sashimi And Gyoza For Under $35
Living your best life with your best mate isn't always about breaking the bank so strap yourself in for a bottomless feed that will only set you back $34.80. Okami recently opened in the heart of Marrickville, and if it's a classic sushi feast you're in need of, these guys are a safe bet.
You'll be treated to plates full of edamame, prawn gyoza, veggie spring rolls, chicken skewers, miso steak, soba noodles, curry chicken, and even green tea and black sesame ice-cream. You'll get two-hours to sample as much as you physically can—so make the most of it.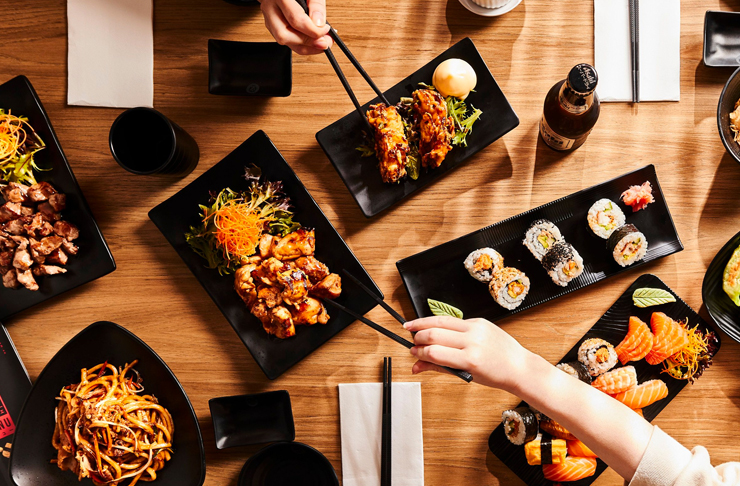 Adopt Some New Plant Babies At Darlinghurst's New Greenhouse
Who could say no to exploring Sydney's new plant emporium loaded with vines, succulents and palms. Located in Darlinghurst, Noraville Green is a jungle sanctuary decorated floor-to-the-wall with leafy greenery. There's a tonne of common and uncommon indoor plants plus tropical outdoor beauties if you're both keen to make the most of your courtyard or balcony situation back home.
Keep your eye out for one of Noraville's signature plants—a rare Variegated Monstera Deliciosa or as it's more commonly known, the "unicorn" plant. This is one of the hardest plants to come by as there's literally no way of knowing whether a Monstera Deliciosa will sprout, if it does though, its leaves feature a half white or cream and green mutation and the result is a big leaf plant whose foliage resembles marble or resin art. And we know you and your best mate will take two to go because nothing says best mates like "twinning" indoor plants.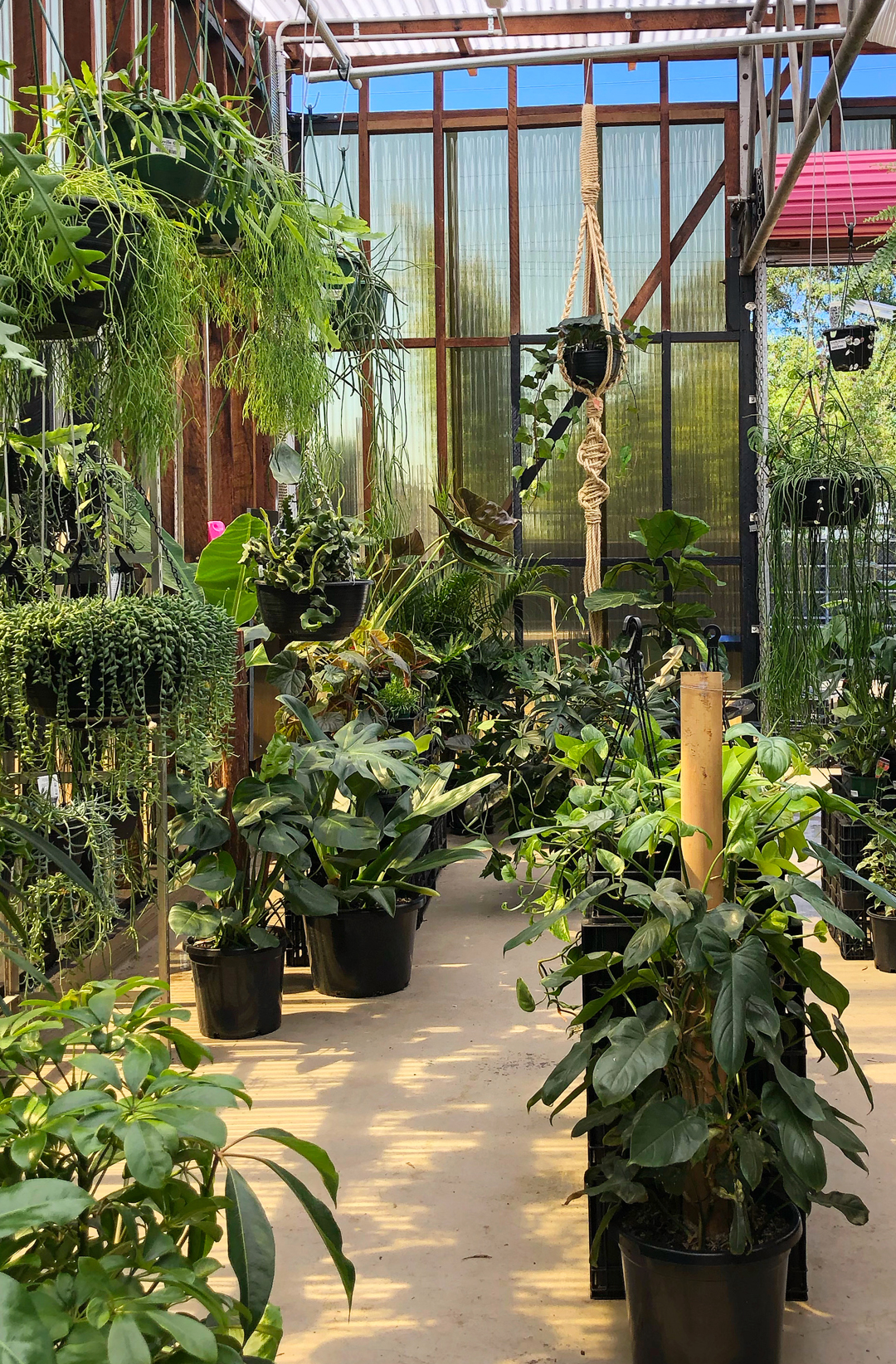 Celebrate Your Friendship With Vegan Facials And Crystal Massages
Sometimes, friendship needs more than a hi-five or a round of free beers at your local watering hole. Clovelly's SELF is a stunning new wellness space where you can both dive into the world of absolute luxury and treat yourself for an hour or three.
There are a whole lot of treatments you two could dabble in like extravagant facials, decadent full-body treatments and restorative infrared sauna sessions. Full-body treatments include the "Marine Body Wrap" for a full exfoliation and ocean-themed body mask; the "Soul To Sole" for a full body massage and the "Crystalus Massage", which combines physical massaging with the sensory energy of ancient Australian crystals.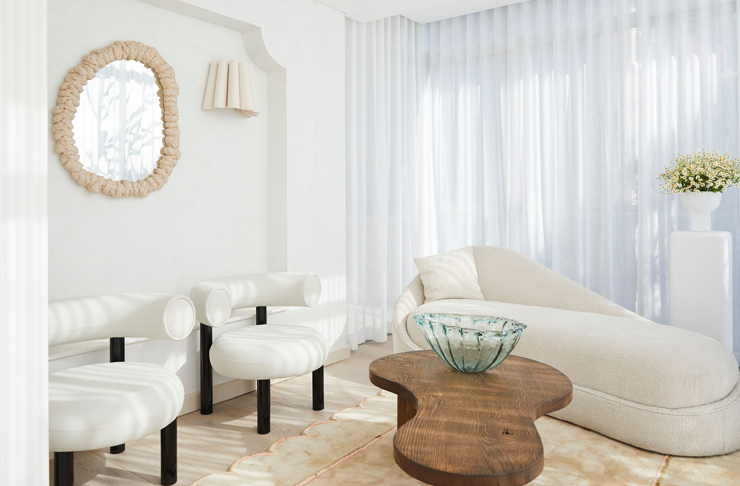 Pull Up For One of Sydney's Best Crispy Schnittys
Sometimes, hanging out with your best friend can be as simple as catching up and delving into your new favourite Netflix shows and crunching into the best damn schnitzel in Sydney. Wholly Schnitt is a mobile schnitzel factory, an old 1994 Isuzu NPR 200 van turned rolling schnitzel shrine. The food truck can be found wheeling around the suburbs of Waterloo (at 5 Potter Street on Tuesdays) and Chifley (18 Warburton Street from Wednesday through to Sundays) and in our humbled opinion, is home to Sydney's glorious schnitzel manifesto.
The menu itself includes age-old staples like plain schnitzel made to order, a mega schnitzel lying on a bed of chips (about half a kilos-worth) and of course, the OG of them all, a smorgasbord of schnitzel, chips and gravy. If you want to amp up your feasting even more, there's a handmade chicken schnitzel loaded with chips, mozzarella and gravy; a "Schnit Between Your Buns" packed with coleslaw, cheese, mayo and your choice of chilli; and the food trucks' signature "Wholly Schnit". Think a mammoth chicken schnitzel topped with mash potato, mushy peas and gravy.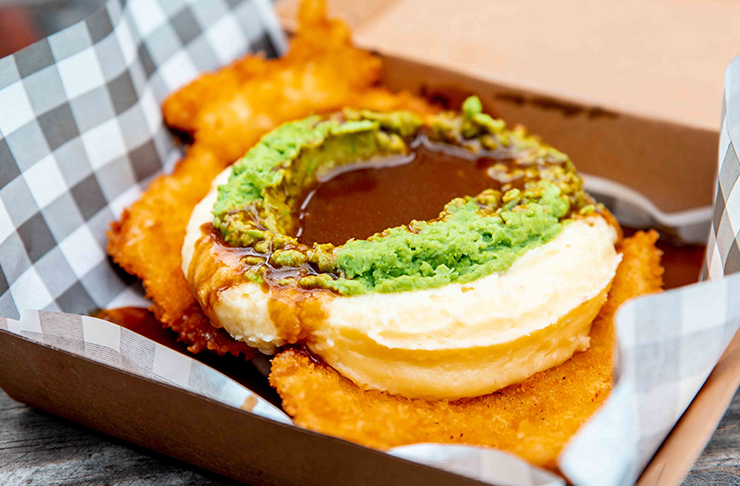 You should both work your way through Sydney's best breweries too.
Image credit: Pier One, Mark De Jong, The Langham, La Farmacia, Blochaus, Okami, Noraville Green, SELF, Wholly Schnitt