While true love and proper connection are priceless, it ain't always cheap to treat your other half or new romantic prospect to a date in the Porsche-strewn streets of Sydney. Depending on you and your beau's tastes, you could be racking up a considerable love bill while skipping between fabulous theatre shows, sunny music festivals, and pash-in-the-corner booths of tucked-away bars.
Luckily, we've found a bunch of ways you can keep the googly-eyed good times rolling beyond your love nest when you can only muster cobwebs from your wallet. From totally free outdoorsy and arty date ideas to activities that'll test your bod and brain, there are plenty of affordable ways to get those passion embers a'flaming.
Be sure to keep an eye out for excellent last-minute theatre show deals through sites like Lasttix and TodayTix, and check out the massive menu of Sydney's best cheap eats for a tasting journey between tamales, chicken shnitties, and a constellation of steaming noodle soups.
Here are the best free and cheap date ideas for loved-up Sydneysiders.
Free Date Ideas In Sydney
Scenic Walking Trails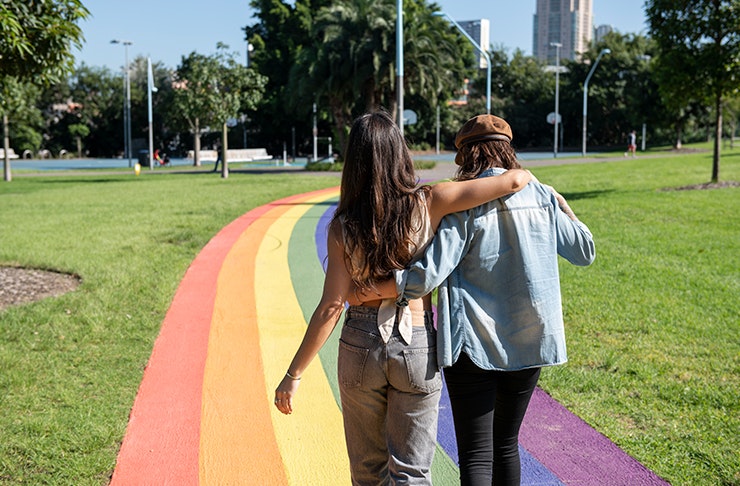 Whether you like long walks on the beach or multi-day hikes with proper glute-burning summit climbs, there's plenty of low-cost romance to be found on Sydney's best walks. Coastal trails provide primo whale-watching vantage points and swimming ops, while jaunts through vast green spaces in Sydney's west offer seclusion and spectacular sunsets.
Keep it short and sweet with a wander around the many nooks and crannies of Sydney Harbour—the Hermitage Foreshore Track provides sparkling photo ops and sandy picnic spots along the quick 1.8km route. Or, pack your swags and head to the Royal National Park to tackle the 26km between Bundeena and Otford known as the Coast track. Venturing along the trail over two days means basking longer on hidden beaches, marvelling at wondrous rainforest waterfalls, and snuggling up together in a tent.
Art Galleries And Museums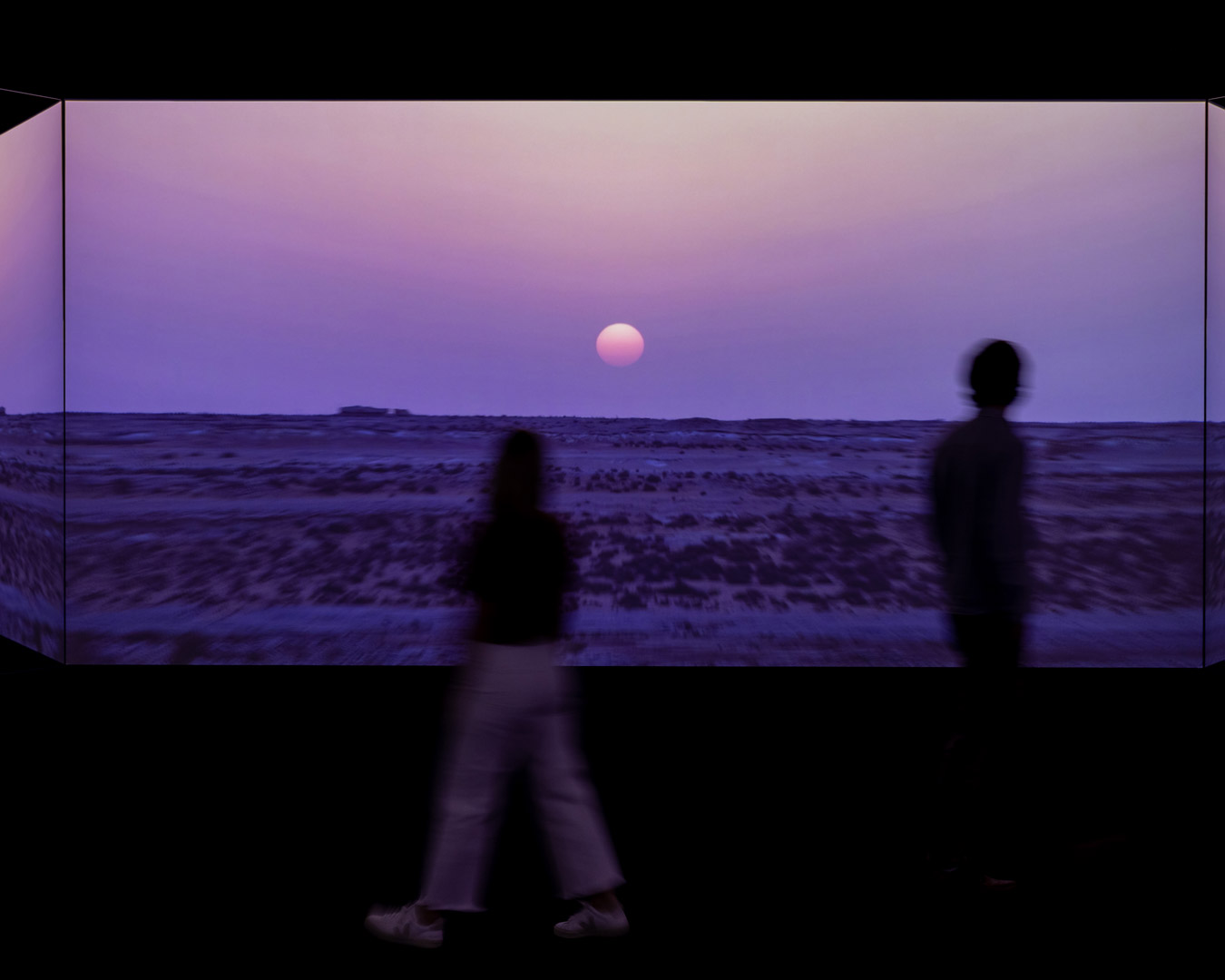 Keep your couple's culture vulture budget in check by planning history and art-imbued dates around the free exhibitions and events at Sydney's best art galleries and museums. Admission is often free for many of the shows at big-hitting institutions like the Art Gallery of NSW, the MCA, and the Powerhouse Museum, excluding some ticketed exhibitions. You'll also be welcomed sans dollars by independent outfits presenting distinctive collections like White Rabbit Gallery and Sydney Bus Museum.
To spice up your gallery wandering routine, factor in some of the free scheduled events at these venues. There are regular cinema screenings and drop-in workshops at the Art Gallery of NSW, music and pop-up bars for the Australian Museum's Night at the Museum, and Friday night rooftop dance parties at MCA Late.
Volunteering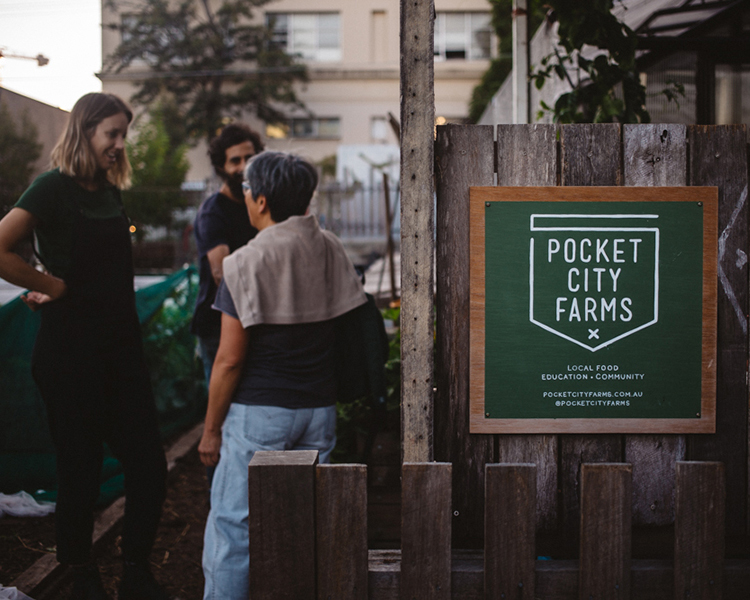 Feel good by doing good as a duo. A joint volunteering venture often requires a little organisational legwork, as most community groups and charities usually want you to go through an induction process. But the intrinsic rewards will be worth the admin once you get boots on the ground. Join a working bee at one of Sydney's flourishing urban farms like Sydney City Farm and Pocket City Farms to learn growing skills while showing off your most flattering overalls.
If you both have a "must love dogs" philosophy, investigate working with a local shelter like Sydney Cats and Dogs Home (consider the ongoing commitment and volunteer shift requirements first, though). Or, if you regularly bounce along Sydney running routes together, turn that burn into charity at a fun run—Sydney's running calendar offers everything from beachside ambles to cross-city marathons and foam-covered obstacle courses.
Botanic Gardens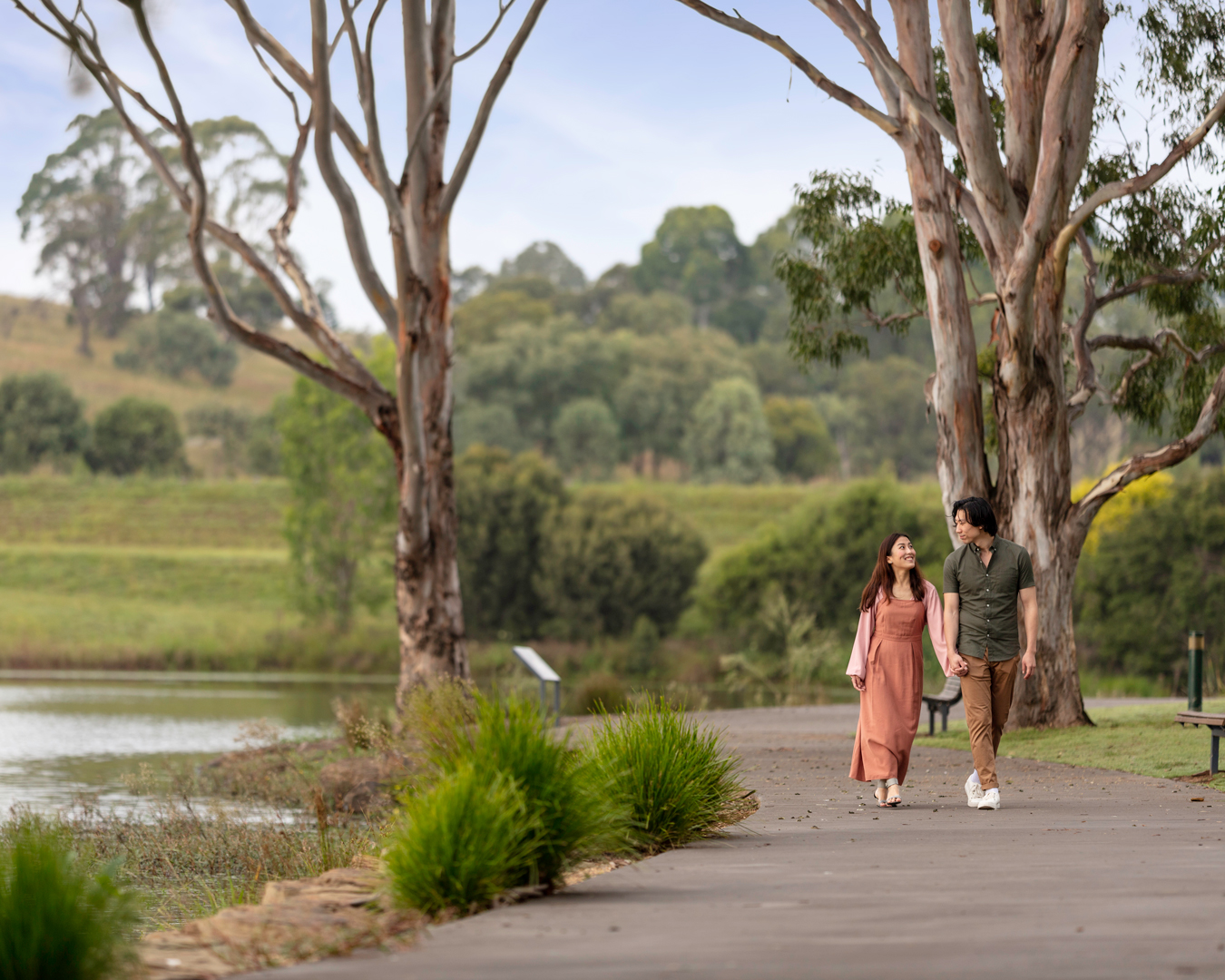 Surprising your sweetheart with an extravagant bouquet is a tried-and-true date night move, but why not go the extra mile and take them to the petal source? Sydney is rich in flower-filled green spaces perfect for frolicking through on a loved-up outdoor excursion, free of charge. The Australian Botanic Garden in Mount Annan has a particularly varied landscape for couples to explore, moving from bubbling creeks to lakes, fields, gardens, and orchards across 20km of walking and mountain biking trails.
You can check out flower-powered art exhibits in the garden's research hub, PlantBank, wander through the Lakeside Markets on select weekends, and skip beside a pastel sea of paper daisies come spring. You'll find more freely accessible floral fun at gardens around Sydney including Western Sydney Parklands, Auburn Botanic Gardens and the Royal Botanic Garden Sydney.
Cheap Date Ideas In Sydney
Weekend Markets
From farm-fresh produce to funky pre-loved threads and locally crafted homewares, the weekend markets in Sydney offer a kaleidoscope of stalls to delight while on a date. You can dedicate funds to take-home goodies or enjoy snacks on the ground, usually accompanied by a spot of live local tunes.
If your meet-cute involved wrestling over a rockabilly jacket, seek out vintage bounties together at the Rozelle Collectors Market for one-off finds antiques, second-life fashion, jewellery, art, and music. Carriageworks Farmers' Market is a consistently fab destination for a cheap brekky date – think piping hot Broomfield's pies, sweet carby wonders from All Purpose Bakery, and coffee by Single O, plus fruit, veg, meats, and wine carted in by local providores for you to bring home. While you're there, tour the regular free exhibitions and performances that pop up around the industrial-chic venue.
A Manly Ferry Ride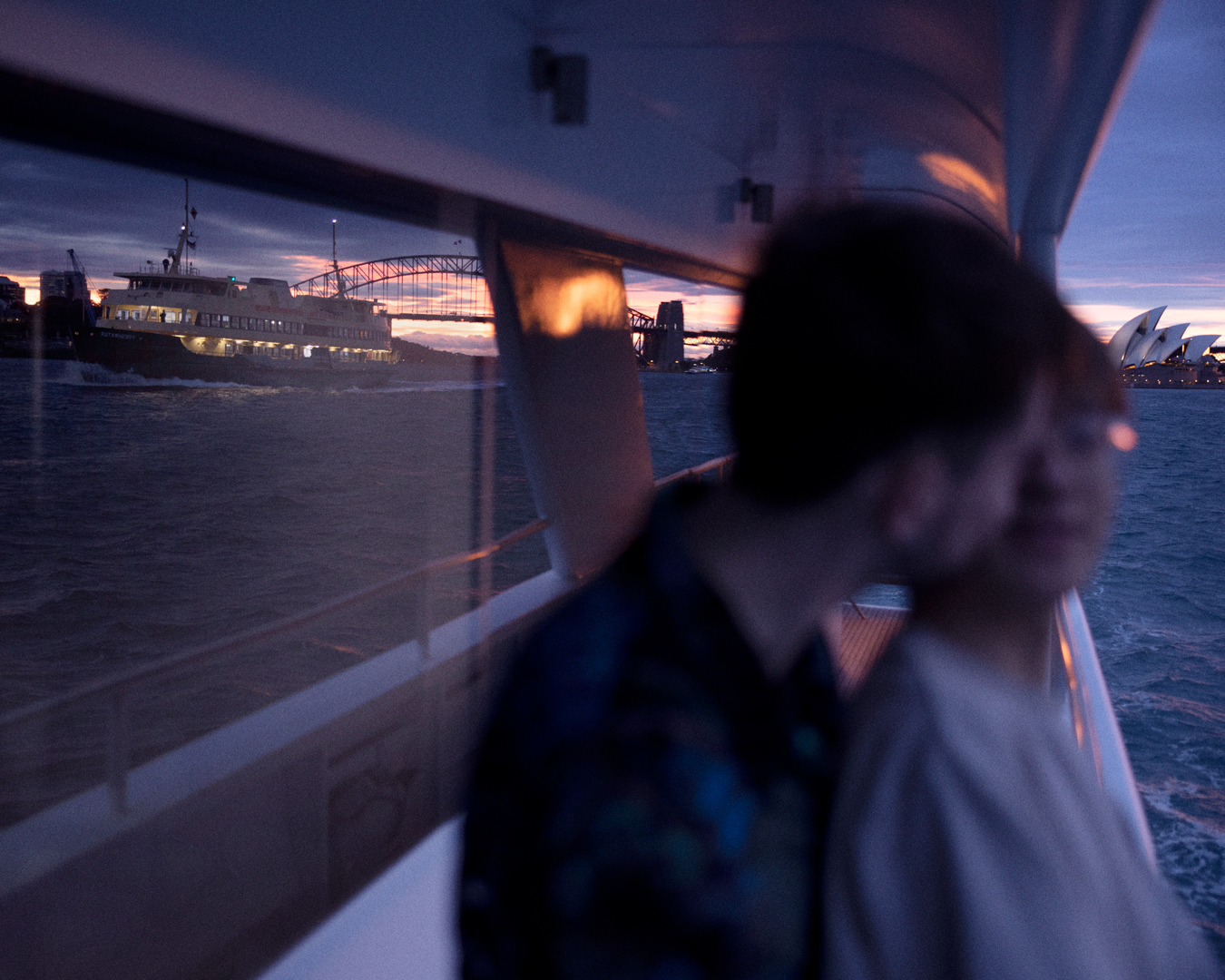 In fair weather, a ferry trip becomes much more than a simple commute. It's the classic Sydney sightseeing spectacle with salty wind-in-your-hair action, minus the extravagant harbour cruise price tag. The route from Circular Quay to Manly is always a charmer, whether you climb aboard the older, slow-moving F1-Manly chuggers or slice through the waves on the fast ferry.
Tickets on the speedy vessels cost $10.20 each way and cross the harbour in about 20 minutes, but the onboard bar takes this moveable date up a fancy notch. Enjoy a cheeky beer, wine or G&T (starting at $8.50) while you cruise past harbour national parks, wave at Taronga Zoo, and lurch into Manly for more seaside strolling, window shopping, and snacking along the Corso. You can cut the cruise cost down even further by signing up for a My Fast Ferry Smartcard for fare and drink discounts.
Dance Classes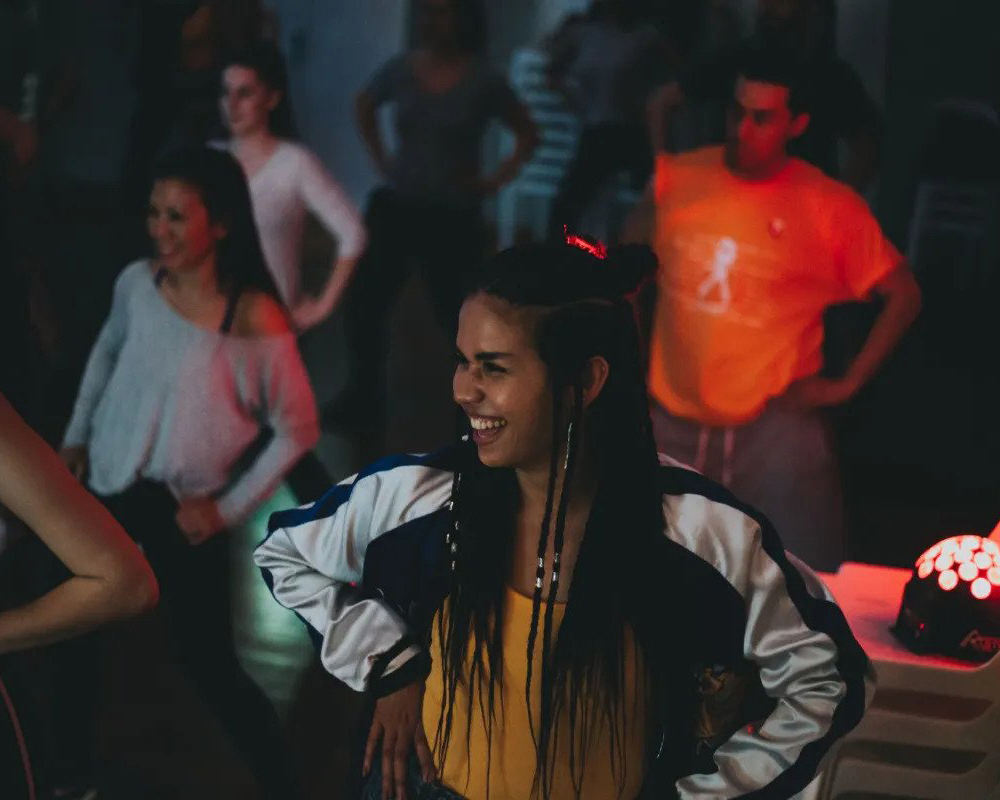 Figure out your dancefloor compatibility by joining the gleeful hordes of groovers at drop-in dance classes around Sydney. If you're happy fumbling face-to-face, attempt some partner work in the social salsa and bachata circles at Latin Dance Australia in Glebe ($25 per person or $20 for an unlimited 7=seven-day trial). Or, join the grinding, booty-popping masses in a reggaeton class to master Latin American club movements side-by-side before testing your memory with a quick choreographed routine.
If footwork isn't your forte, head to the low-lit, super casual dance party at Groove Therapy in Marrickville. These $20 classes get beginners moving with a smile to hip hop-influenced steps that focus on feel-good bursts of dance-induced serotonin, rather than perfect technique. Remember to book ahead to claim your space on the dancefloor, then scour Sydney's nightclub scene to showcase your new moves.
Pub Trivia
Just like enduring love, pub trivia success is all about teamwork. You might have geography and music down pat, but you'll need your partner's pop culture and history prowess to nab the meat plate or bar tab prize. For the cost of a few beers or classic counter meal, you can test your two-human team at trivia nights at many, if not the majority, of Sydney's pubs. Most are mid-week affairs where you'll often be up against local trivia masters, so get your matching thinking hats on. Stand-outs include Wednesday's drag trivia at the Imperial Erskineville that comes with an extra helping of hilarity and glamour, film-themed Tuesday trivia at Golden Age Cinema, and the versatile Monday trivia comp at the Alcott in Lane Cove where solid jokes can earn you bonus points. Consider booking a table as popular spots fill up quickly after work.
Lawn Bowls And Ten Pin Bowling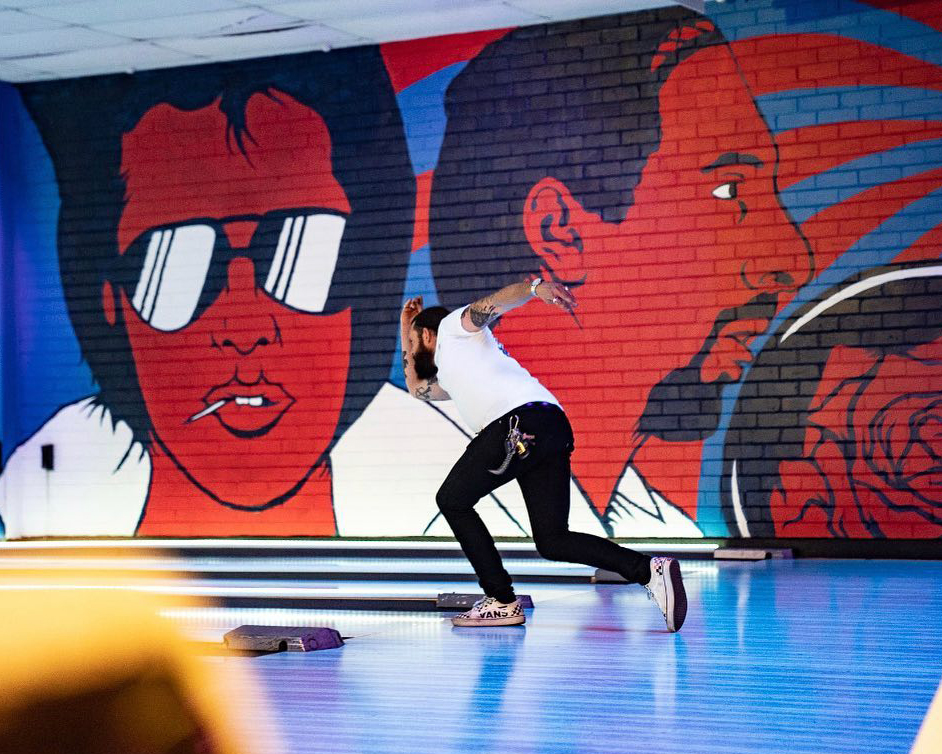 Bowling, whether you're into the barefoot or tenpin variety, is another date night classic that fits in the relatively affordable fun bucket. Manhattan Superbowl is the perfect spot for a night scattering pins on the lanes, starting from $17 each for a single game. The '50s diner-style venue boasts a retro on-site bar and arcade games room and will appeal to any lovebirds with a soft spot for a kitsch-but-cute-themed outing. Plus, the adjoining Newmarket Hotel provides additional snackage if required after your bowling exertions.
If you're keen to bowl in the sunshine, head to the lawn at Ashfield Bowling Club. This no-fuss spot hidden within Ashfield Park is full of surprises—there are semi-regular appearances by ABBA tribute bands, drag queen bingo hosts, psychics, and weekend DJs—and a game of bowls will only set you back $10 per person. For more of Sydney's best lawn bowls, head over here.
Indoor Rock Climbing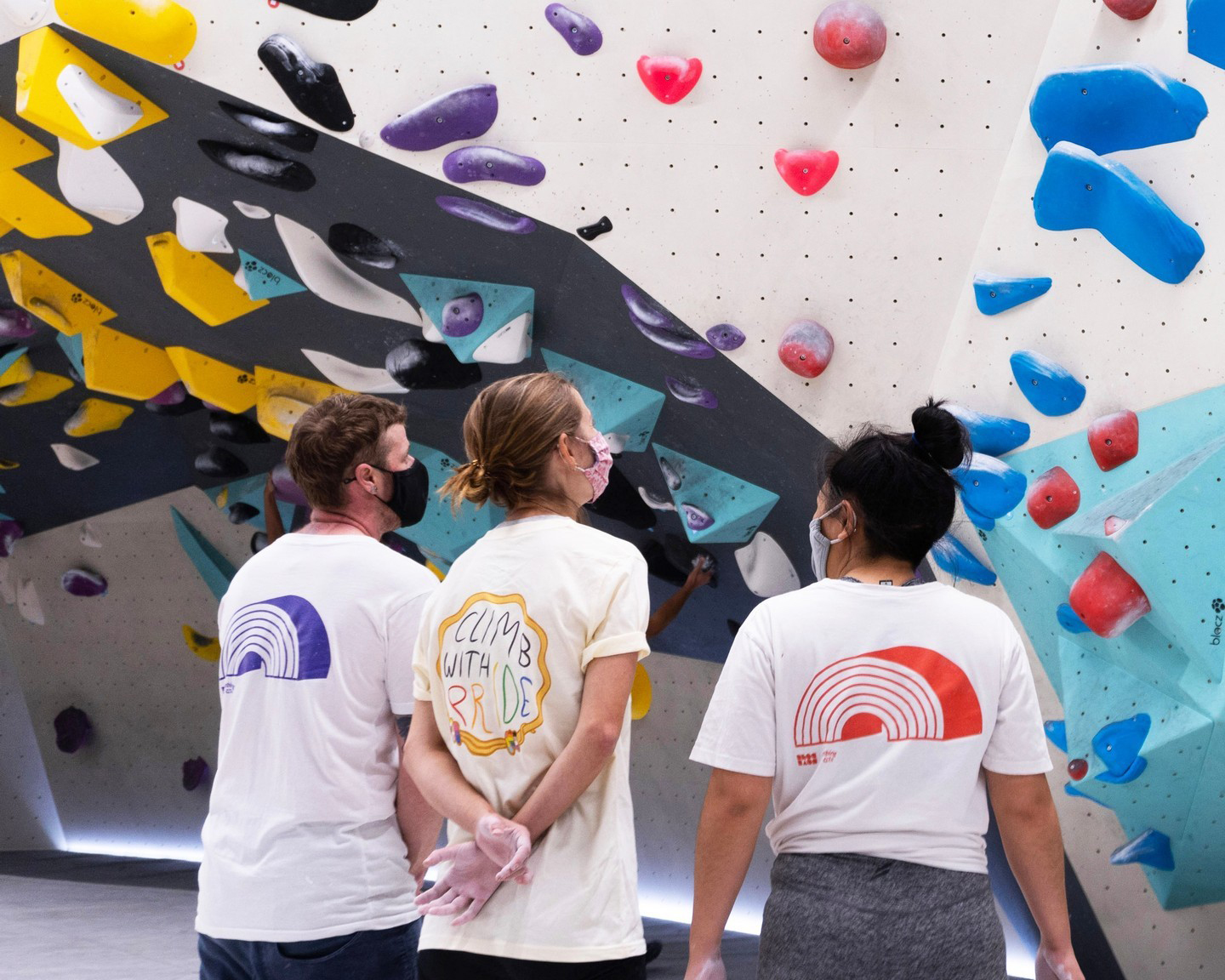 Break any first date ice by bonding over your mutual terror of heights or lack of upper body strength at one of Sydney's many indoor rock climbing venues. Chalking up and scaling a few walls is great all-weather fun for those after an adrenaline-pumping date, and presents plenty of opportunities for a shared laugh at harness wedgies.
Newbies and accomplished climbers can drop in for a day of belaying (aka rock climbing with ropes) or bouldering (the not-so-lofty version where you go sans-harness) for somewhere in the vicinity of $20-$25, plus a few extra bucks to hire any necessary equipment. Nomad Bouldering Gym, 9 Degrees, and BlocHaus Bouldering all specialise in the no-harness climbing approach, offering cavernous worlds of 3D terrains to conquer or fall from (with a soft landing). Spots like Climbfit and Sydney Indoor Climbing Gym present towering walls plus ladders, nets and monkey bars to mix things up.
Stand Up Comedy
A stand-up show can be a risky date idea: your sense of humour could skew in wildly different directions from each other or the on-stage entertainment. But true love is forged in the fires of conflict and awkward laughs. There are heaps of open-mic and stand-up comedy nights in Sydney that cost less than a lobster, so you may as well test the waters.
The Comedy Canteen hosts laid-back Saturday night stand-up at the East Sydney Hotel, while iD Comedy Club organises local and international acts at Harry's Hotel, Potts Point Hotel, and Kinsleas Hotel throughout the week. For totally free lols, head to the Louis Hotel on Thursdays for their weekly open mic night. If you've been gunning to take your bathroom mirror comedy set to the stage, throw your name in the sign-up bucket from 6.30pm and suss out a (hopefully) honest and cringe-free review from your date.
BYO Restaurants
We haven't mentioned a sit-down meal thus far, and that's because a proper feed can often cost a pretty penny, especially if you're adding booze to the equation. You can remedy this, to a degree, by booking a table somewhere that's licensed for BYO. Sure, you still have to procure said booze and navigate corkage fees (which can often hit double digits per person or bottle) but bringing your own grog to a nice meal for two can cut the bill down significantly.
For a small $1 per-bottle corkage fee, you can enjoy a refreshing drop beside the Ulta-fresh Thai cuisine being dished up at Surry Hill's Spice I am. Or, bring your wine and beer for $2 per person to a generous Lebanese feast at Jasmin 1 in Leichhardt. The blessing of corkage-free BYO is bestowed by the pasta masters at Randwick's Spaghetteria, and deliciously affordable dumpling and noodle soup joint, Mr. Chen Beef Noodle in Haymarket. Peruse Sydney's best BYO restaurants here.
Hungry? Check out Sydney's best cheap eats.
Image credit: Destination NSW, Destination NSW, Museum of Contemporary Art, Pocket City Farms, Destination NSW, Carriageworks, Destination NSW, Groove Therapy, Manhattan Superbowl, BlocHaus