The fact of the matter is, BYO is always a good idea. There's something fun about hitting your favourite bottlo pre-dinner and winding your way through decorated aisles to find the perfect convoy for your boozy feast. Or, just grabbing the cheapest bottle on the shelf and discovering whether or not you've found the greatest deal of all time.
While we'll always leave the wine lists and the wine pairings to Sydney's seasoned sommeliers, if you're saving your pennies moving into the silly season, BYO is a cheaper way to wine and dine.
With all that in mind, here are 21 of the best BYO restaurants in Sydney.
NORTH
Mamak
Chatswood
Corkage: $3
This buzzing little Malaysian eatery is a big vibe for all things roti, satay, and BYO. The feeds here channel the best of Kuala Lumpur roadside stalls peddling tasty Indian Malay street food, and we highly recommend trying the spicy lamb curry and stir-fried tiger prawns.
Radio Cairo
Mosman
Corkage: $3
Radio Cairo is a buzzing African, Indian and Caribbean feasting haven, filled with a series of dishes that will truly knock your socks off. On the menu, you'll need to hit the mud crab curry, the tea-smoked salmon in betel leaf wrap, and the staple smokey BBQ pork belly and chocolate chilli roti.
Last Train To Bombay
Crows Nest
Corkage: None
As one of the best Indian restaurants in Sydney, Last Train To Bombay specialises in some too-good-to-be-true banquets. For when you're trying to lay low on the spending money side of things, the aptly titled "budget meal" won't set you back much and it's packed with veggie samosas, butter chicken, Rogan Josh, and aloo gobi. And if you're going to BYO, there's a conveniently placed bottle shop right across the road.
Karoo & Co.
Wahroonga
Corkage: $8
While they may very well be known for whipping up one of Sydney's best lemon meringue tarts and one of Sydney's best bacon and egg rolls, this all-rounder licensed venue also does $8 corkage at dinner time.
Afous Moroccan and Spanish Tapas
Mosman
Corkage: None
If you're big on mood lighting and a cosy set-up, Afous Moroccan and Spanish Tapas has you covered on both these fronts. This BYO restaurant brings you stained glass windows, harbour views, and insanely delicious Moroccan Spanish feasts all at the same time. If you're looking to truly blow your taste buds away, the honey mustard halloumi with cherry tomato, mixed berry puree, and roast pine nuts is an absolute must.
EAST
Cubby's Kitchen
Bondi, CBD
Corkage: $15 per bottle (maximum 7 people) or $15 per person for 8 or more people
Having originally opened in 2016 as a pop-up in Surry Hills, Cubby's Kitchen now has venues in the heart of the CBD and Bondi Beach. Here, it's all about no-fuss feeds and mouth-watering Lebanese eats. When you're in with your mates, it's a rite of passage to hit up the baba ganoush with eggplant chunks, sweet miso, and burnt sesame; the smoked labneh with pistachio crumbs; and Cubby's iconic fried chicken with zaatar and garlic aioli.
Don't Tell Aunty
Surry Hills
Corkage: None
Don't Tell Aunty's regularly changing, rule-breaking menu spans all regions of India. Drop in for mega tasty street food, cross-regional curries, and tandoori specialities with a modern twist. We love signature dishes like "Nachos of the Motherland", which is also known as papri chaat (a sweet, tangy, sour and spicy traditional street food meal using crisp fried dough wafers), and "Colonel Tso's Cauliflower", an Indo-Chinese-style, deep-fried cauliflower with a tomato and chilli sauce. Wednesdays here are the go for BYO wine.
Phamish Vietnamese Cafe
Darlinghurst
Corkage: $3
If you're truly after more bang for your buck, head to Phamish Vietnamese Cafe. Spoiler alert, this epic Vietnamese joint throws down the most delicious blue swimmer crab dumplings stuffed with baby corn and Vietnamese herbs. As well as being licensed, Phamish is also BYO wine (hit Oxford Street for a slew of bottle shop options before you go).
BUSH
Redfern
Corkage: None
You'd be forgiven for missing this unassuming Redfern nook, but BUSH isn't a place you should skip. If you're a hardcore fan of no-frills dining, you need to lap up the outback and camping-inspired feeds happening here. The menu at Bush is short and sweet and is made up of hearty bites like Kangaroo curry pies and what could well be one of the best new cheeseburgers on the block, which can also be made vegan. Only dinner is BYO (wine and beer) at BUSH for now.
Vacanza
Surry Hills, Bronte
Corkage: None (one standard bottle between two people)
You can't go wrong with Traditional Italian pizza. Vacanza has restaurants in two locations in Sydney and both are BYO friendly with BYO wine limited to one standard bottle for every two customers.
Dumpling And Noodle House
Potts Point
Corkage: None
If you're looking for that one trusty place with no-frills eats and BYO, look no further than Potts Point's famed Dumpling And Noodle House. Here, it's all about the fresh handmade good stuff, stretched noodle soup, spicy squid, and homestyle san choi bao.
Sefa Kitchen
Bondi
Corkage: $10
Sefa Kitchen is a whirlwind of good times with a Levantine-inspired menu. This means you'll find a melting pot of Middle Eastern flavours. It's all about sharing here, so order up some ox tongue skewers, crispy toum potatoes, and crack open your bottle of poison. BYO is wine only here from Monday through to Wednesdays. Best BYO in Bondi? We'd back that.
Mr. Chen Beef Noodle
Haymarket
Corkage: None
Mr. Chen Beef Noodle is one of our favourite spots for top-notch cheap eats. On top of whipping up dumplings that are made fresh to order and tasty noodle soups like the iconic Lanzhou-style beef noodle creation, you can also choose from five types of freshly made noodles ranging from extra thin to super thick, all hand-pulled on site, and the team here has blessed Sydneysiders with free BYO.
Fatima's
Surry Hills
Corkage: None
This iconic Cleveland Street Lebanese might have been your go-to for a late-night kebab (the garlic chicken, made fresh to order with hummous and tabouli), but it's also one of our favourite BYO spots. Bring your favourite bottle of red and tuck into one of Fatima's never-fail banquets (the "Mega Banquet" is only $45).
SOUTH
Sealevel
Cronulla
Corkage: Varies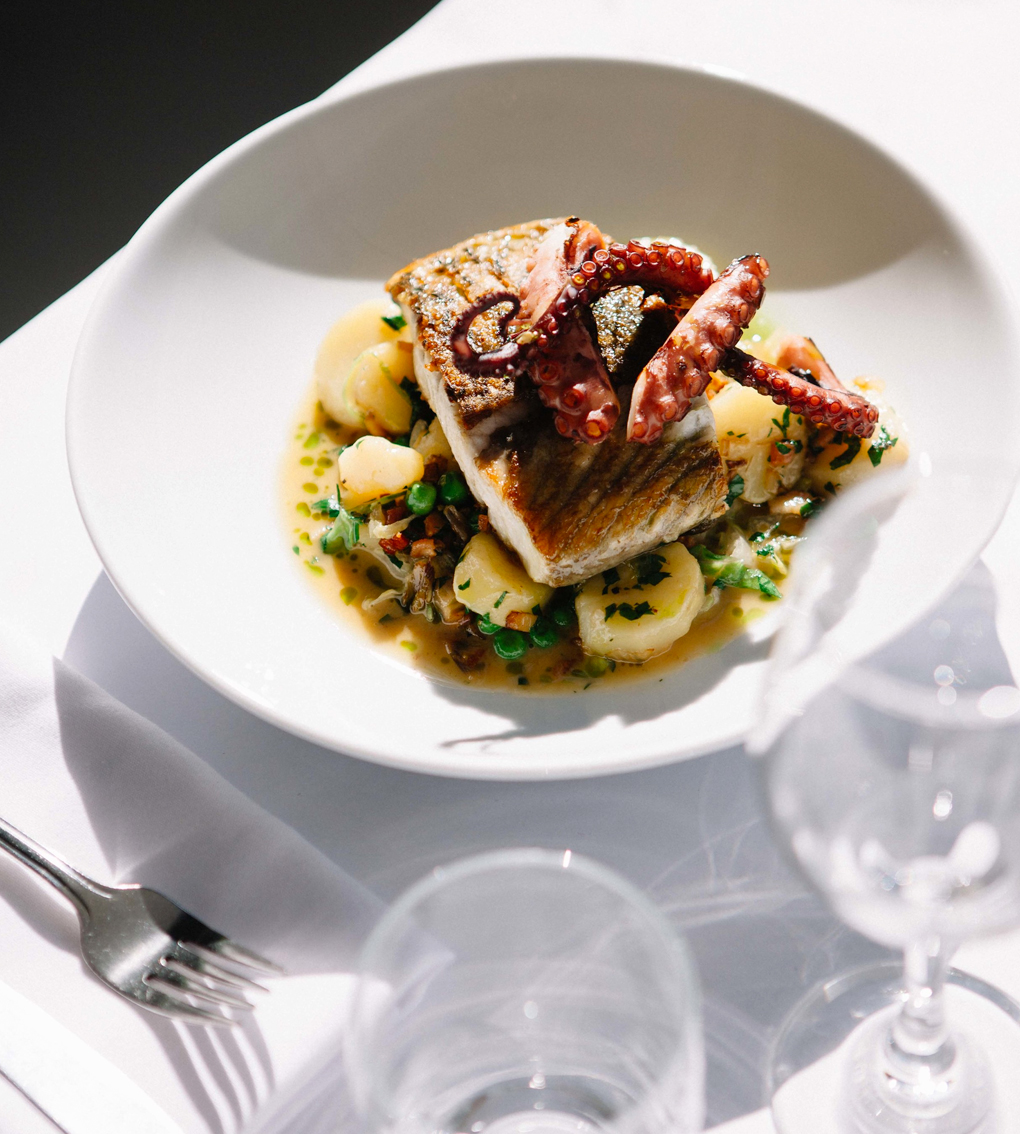 For fancy times without the hefty price tag, Sealevel should be your go-to. This beauty does BYO (wine only) and sports an Aussie menu with French and Italian flair. The big focus here is seafood so you'll want to make sure you splurge on the seafood platter for two, an epic smorgasbord of Sydney Rock oysters, fresh blue swimmer crab, Balmain bugs, smoked salmon, fresh BBQ prawns, scallops, and beer-battered fish.
Summer Salt Restaurant
Cronulla
Corkage: $8
At Summer Salt restaurant, you'll get to lap up oceanfront views, fill up on chilli squid, charcuterie platters, soft shell crab, and creamy burrata—as well as bringing along your own vino.
1908 Cronulla
Cronulla
Corkage: Varies
With BYO on weeknights, 1908 Cronulla is a busy coastal metropolis of degustations, celebratory gatherings and romantic dinners (it's a place to hit when you're out to impress). Having been a former church and library, this stunning venue boasts a menu rich with flavours from the Caribbean, Brazil, Mexico, Spain, Italy, India, Thailand, and Polynesia.
WEST
The Middle Feast In Merrylands
Merrylands
Corkage: None
Expect all the royal palace vibes as this place exhibits decor typical of Marrakesh palace. At The Middle Feast, expect interiors decked out with hanging fanoos lanterns, Arabic style archways, Persian rugs with palms scattered around the room. You'll feel as if you just stepped into the set of Aladdin.
The Sultan's Table
Enmore
Corkage: None
If hanging wall rugs, chilled courtyard seating, and char-grilled kebabs sound like your jam, you need to add The Sultan's Table to your list. Hit the bottle shop beforehand and then head on out the back (past its takeaway shop facade) and tuck into The Sultan's legendary stuffed vine leaves, endless pides, zucchini fritters, and large mixed dip plates. It's impossible to go home hungry from here. Our top pick for a nearby bottlo? Grab some light and breezy natural vino from P&V Wine + Liquor Merchants down the road.
Two Chaps
Marrickville
Corkage: $10
Marrickville's Two Chaps hosts set menu dinners each week and to be honest, we're big fans. On the dinner menu are things like leek and burnt butter ravioli and local handmade buffalo ricotta with grilled asparagus and house-baked focaccia and if it sounds like things can't get any better—the team here also does BYO.
Golden Lotus
Newtown
Corkage: Varies
Golden Lotus is a rare gem in Sydney—being completely vegan and plant-based authentic Vietnamese. The Saigon taro rolls here are a major hit, as is the spicy tofu and veggie noodle soup with lemongrass-spiced broth and rice string noodles. Just note, BYO here means a slight surcharge.
Emma's Snack Bar
Enmore
Corkage: $5
We love Emma's Snack Bar for so many reasons. Be it the legendary village fatouche with traditional tangy peasant salad topped with fried bread or the delicious pistachio halva bouca layered with vanilla ice-cream—from savoury to sweet stuff, you'll be well looked after here. We suggest hitting this one with your ride or die crew so you can max out on the feeding front (the house-made sausages, arak garlic prawns, and golden cheese balls are also a great idea) and good news, BYO is just $5 per person.
Pastizzi Cafe
Enmore
Corkage: $3 per person
While the main event at Pastizzi Cafe is, unsurprisingly, their flaky sweet and savoury pastizzi—the restaurant is also loved for its fuss-free Italian, like handmade ravioli or spaghetti marinara. It's a Newtown staple, and a great BYO night out.
Look for Sydney's best happy hours? Head over here.
Image credit: Golden Lotus, Last Train To Bombay, Cubby's Kitchen, Vacanza, Sefa Kitchen, Mr. Chen Beef Noodle, Sealevel, Two Chaps