While we'll always leave the wine lists and pairings to Sydney's seasoned sommeliers, if you're saving your pennies, BYO is a cheaper way to wine and dine. And on the flip side, there are a few swanky spots on this list for true wine lovers who are keen to polish off their cellared stuff.
Here are the best BYO restaurants in Sydney right now.
Bar Reggio
Darlinghurst
Just around the corner from Phamish, you'll find Bar Reggio. The family-owned Italian institution has been around since 1992 and has become a favourite for office lunches and celebratory (but still affordable) dinners with mates. There are more than 30 pizzas and 20 sauces offered with various pastas to choose from, as well as salads, mains, desserts, and sides. They even offer gluten-free variations, making this spot a real crowd-pleaser.
Bar Reggio accepts BYO wine, beers and spirits for $3.50 per person, seven days.
Mr Chen Beef Noodle
Haymarket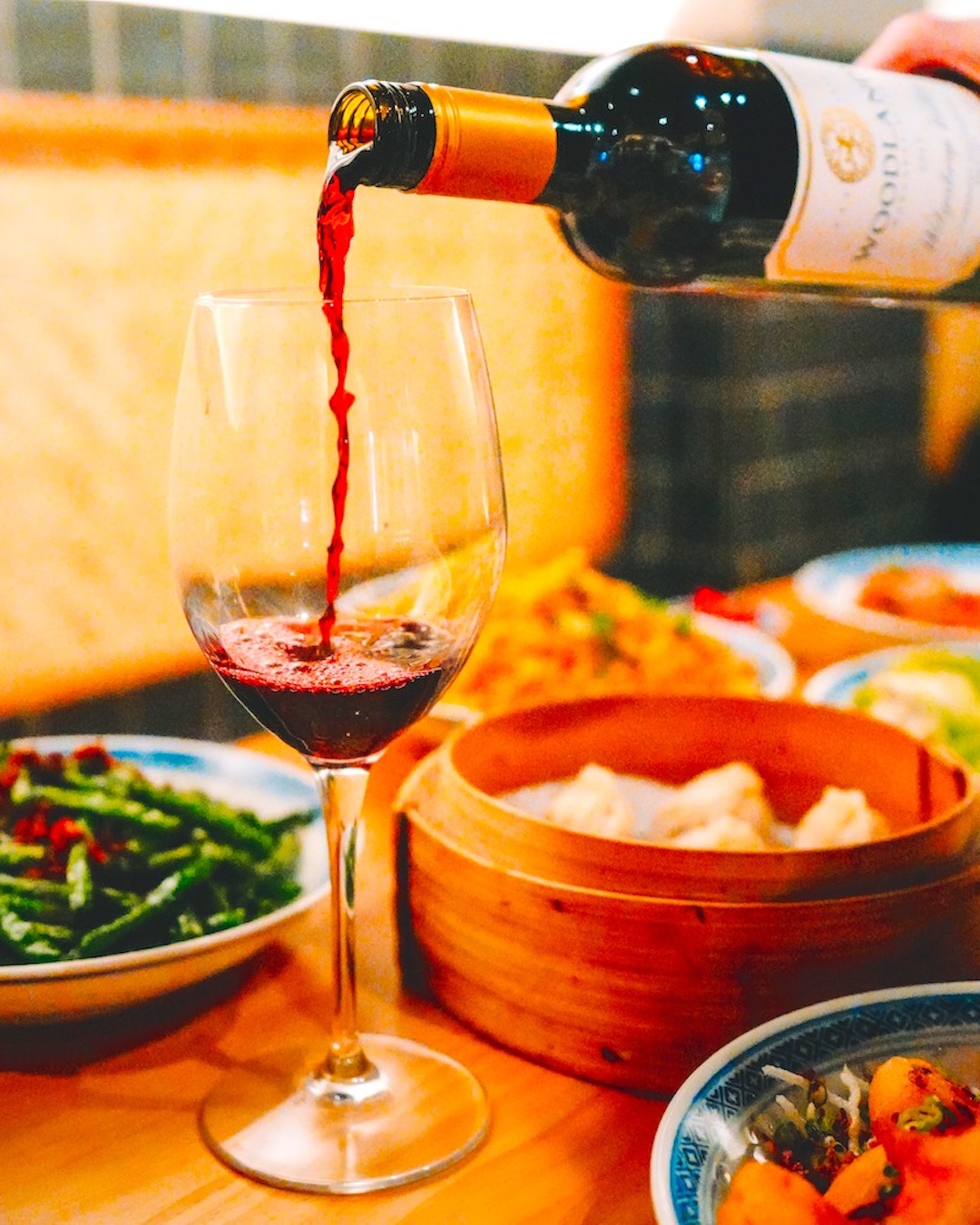 Mr Chen Beef Noodle is one of our favourite spots for top-notch cheap eats. On top of whipping up dumplings that are made fresh to order and tasty noodle soups like the iconic Lanzhou-style beef noodle creation, you can also choose from five types of freshly made noodles ranging from extra thin to super thick, all hand-pulled on site, and the team here has blessed Sydneysiders with free BYO.
Mr Chen Beef Noodle accepts free BYO Tuesday–Sunday.
Radio Cairo
Mosman
Radio Cairo is a buzzing African, Indian and Caribbean feasting haven, filled with dishes that will truly knock your socks off. On the menu, you'll need to hit the mud crab curry, the tea-smoked salmon in betel leaf wrap, and the staple smokey BBQ pork belly and chocolate chilli roti.
Radio Cairo offers BYO wine for a $5.50 per person corkage fee, seven days.
Emma's Snack Bar
Enmore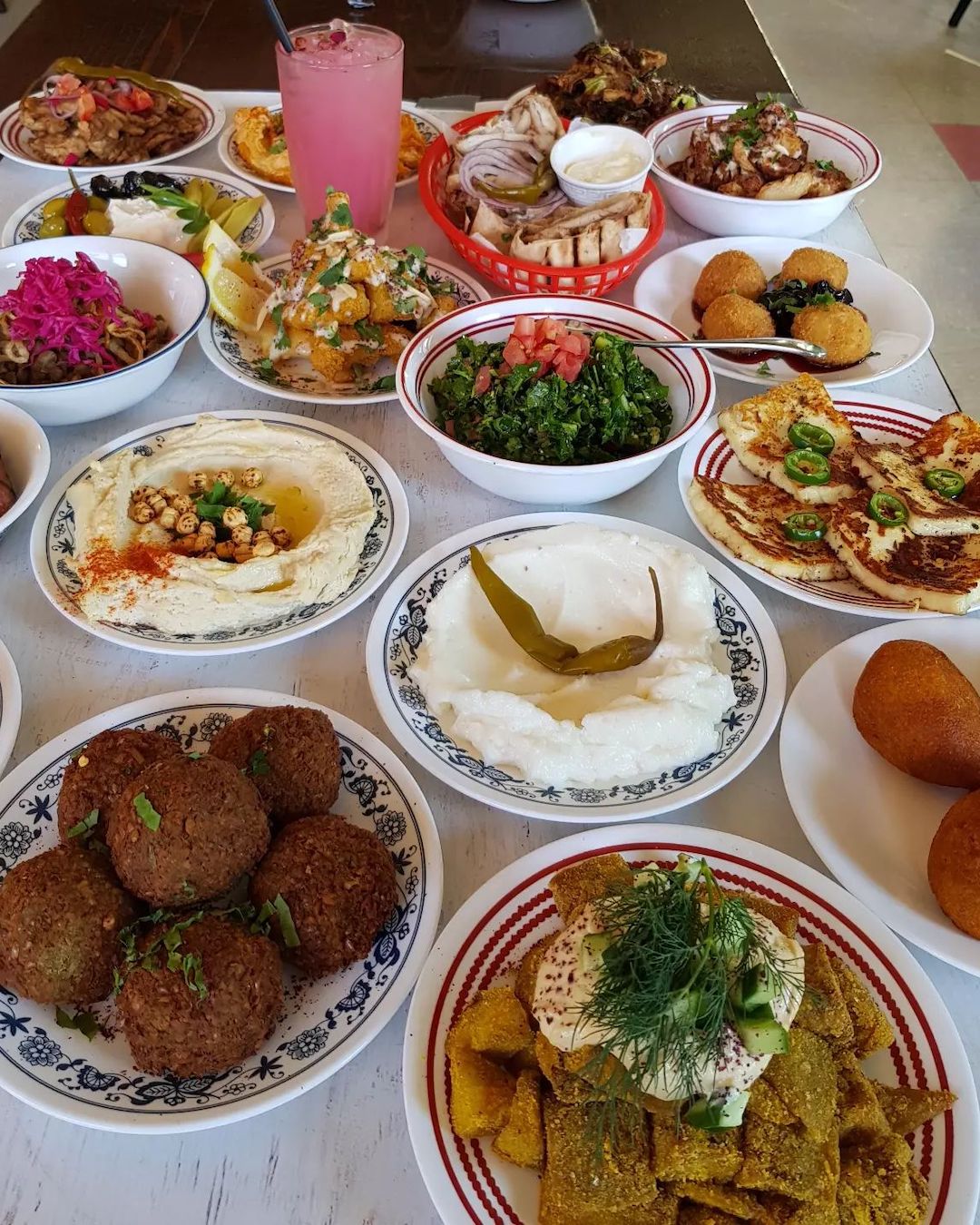 We love Emma's Snack Bar for so many reasons, from the legendary village fatouche with traditional tangy peasant salad topped with fried bread to the delicious pistachio halva bouca layered with vanilla ice cream. We suggest hitting this one with your crew so you can max out on the feeding front—the house-made sausages, arak garlic prawns, and golden cheese balls are also a great idea.
Emma's Snack Bar accepts BYO for a $5 per person corkage fee, Tuesday–Saturday.
Spaghetteria
Randwick
Pasta and wine are an all-time choice, especially at Spaghetteria where you can BYO. Naturally, the homemade pasta is the name of the game, with dishes like tonnarelli cacio e pepe, mafaldine with tomato sugo, basil, and whole burrata, and truffle-stuffed gnocchi with porcini butter. As for the wine, there is no corkage fee—so you can sip to your heart's content—and there's a bottle shop conveniently around the corner.
Spaghetteria accepts BYO wine with no corkage fee, seven days.
Don't Tell Aunty
Surry Hills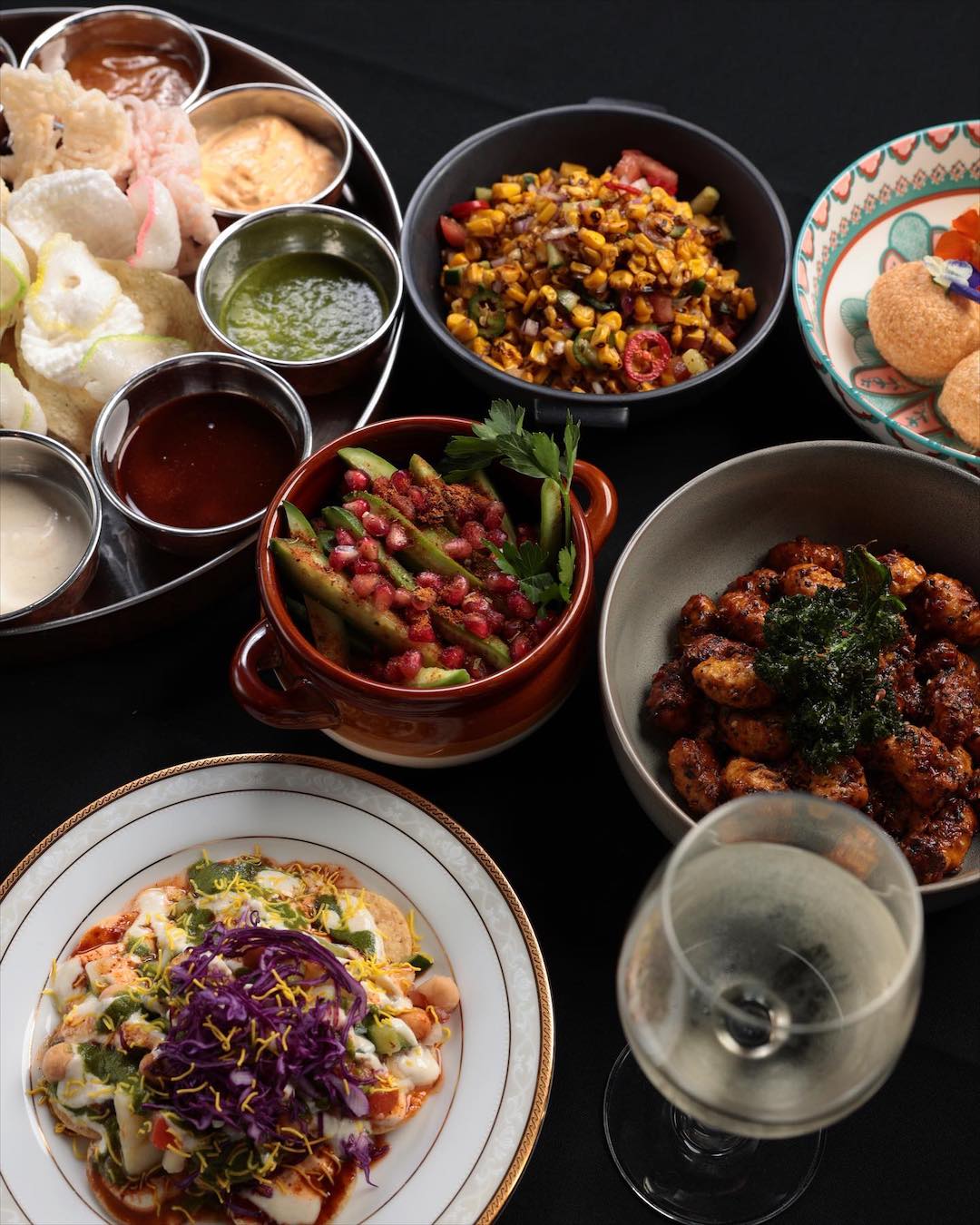 Don't Tell Aunty's regularly changing, rule-breaking menu spans all regions of India. Drop in to this BYO restaurant for mega tasty street food, cross-regional curries, and tandoori specialities with a modern twist. We love signature dishes like "Nachos of the Motherland", which is also known as papri chaat (a sweet, tangy, sour and spicy traditional street food meal using crisp fried dough wafers), and Colonel Tso's Cauliflower: Indo-Chinese-style, deep-fried cauliflower with a tomato and chilli sauce.
Don't Tell Aunty accepts BYO wine only with a corkage fee of $20 per bottle, seven days.
Thai Pothong
Newtown
If you haven't been to Thai Pothong, you clearly didn't go to the University of Sydney. Thai Pothong serves up really good Thai—forget all about that watered-down curry from your lacklustre neighbourhood joint, this place serves up dishes packed with flavour. The real selling point? It's got to be that it's BYO (but, yes, the giant robots are also a hit).
Thai Pothong accepts BYO wine for $4 per person corkage fee, seven days,
Vacanza
Surry Hills and Bronte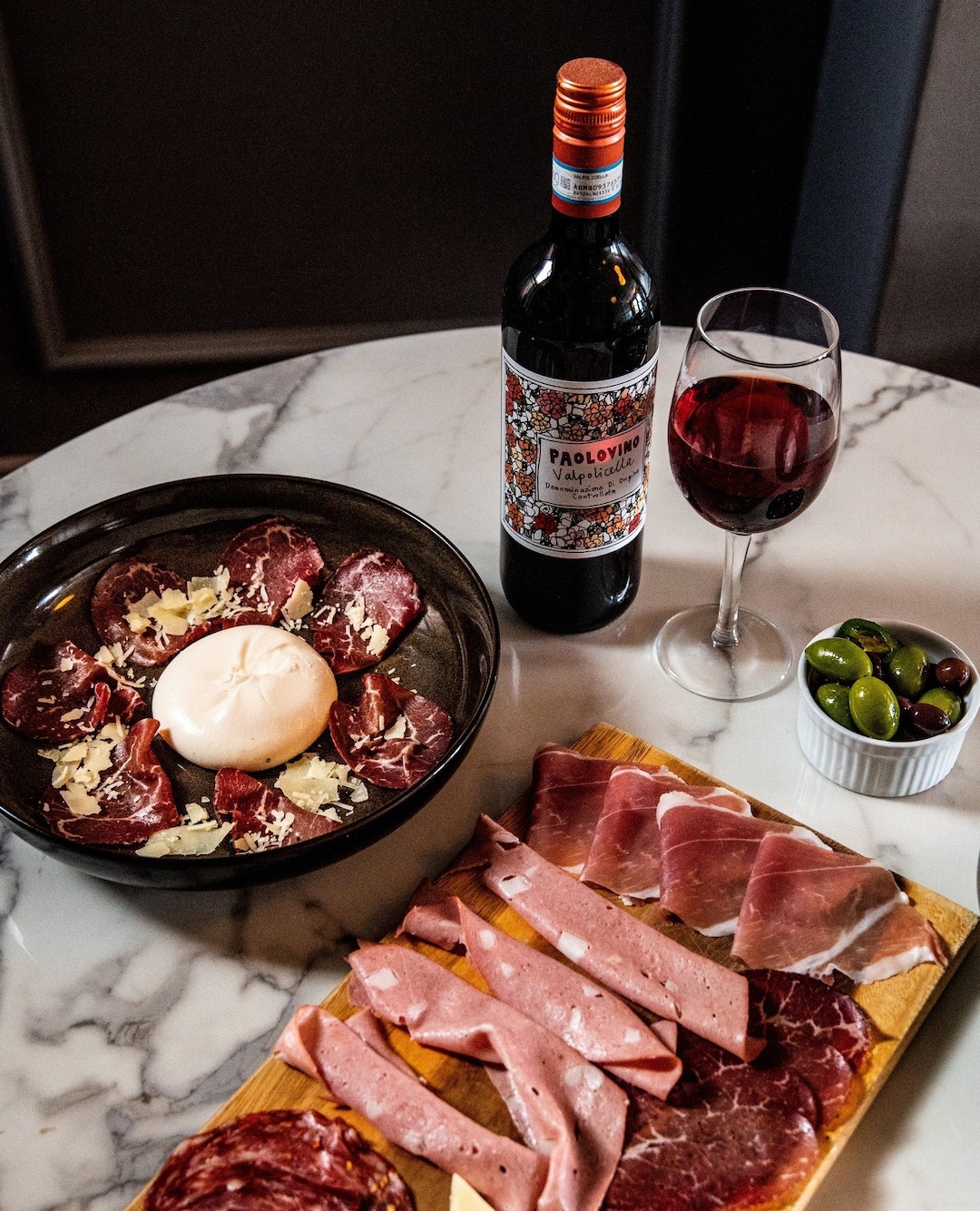 You can't go wrong with traditional Italian pizza. Vacanza has restaurants in two locations—Surry Hills and Bronte—and both are BYO-friendly, with a fun and vibey atmosphere. Whether you want to head here for date night or get the crew together for a feast, the pizzas are winners (not to mention the gooey burrata).
Vacanza's Surry Hills and Bronte locations accept BYO wine for a $12 per bottle corkage fee.
Two Chaps
Marrickville
Two Chaps is predominantly a vegetarian cafe and bakery, but this Inner West spot also offers one of the top set menus around come dinner time. Every Thursday, Friday, and Saturday, Two Chaps turns into a pasta haven, offering a set seasonal menu of starters, pasta dishes, and desserts for a reasonable $65 a head. To top things off, these dinners are BYO with a $10 per bottle corkage fee.
Two Chaps' Pasta Nights run every Thursday–Saturday evening, accepting BYO wine for a corkage fee of $10 per bottle.
Spice I Am
Surry Hills
Spice I Am is an award-winning Thai restaurant at the bottom of Surry Hills (so it's conveniently close to Central Station). Some of the veggies and herbs come straight from the Spice I Am farm, so you can expect fresh-as ingredients in everything from the curries and noodle dishes to the salads and soups. It's walk-in only and popular—so bring your vino in a cooler bag, as you'll likely have to wait for a table.
Spice I Am accepts BYO for $1 per bottle, Tuesday–Sunday.
Sáng By Mabasa
Surry Hills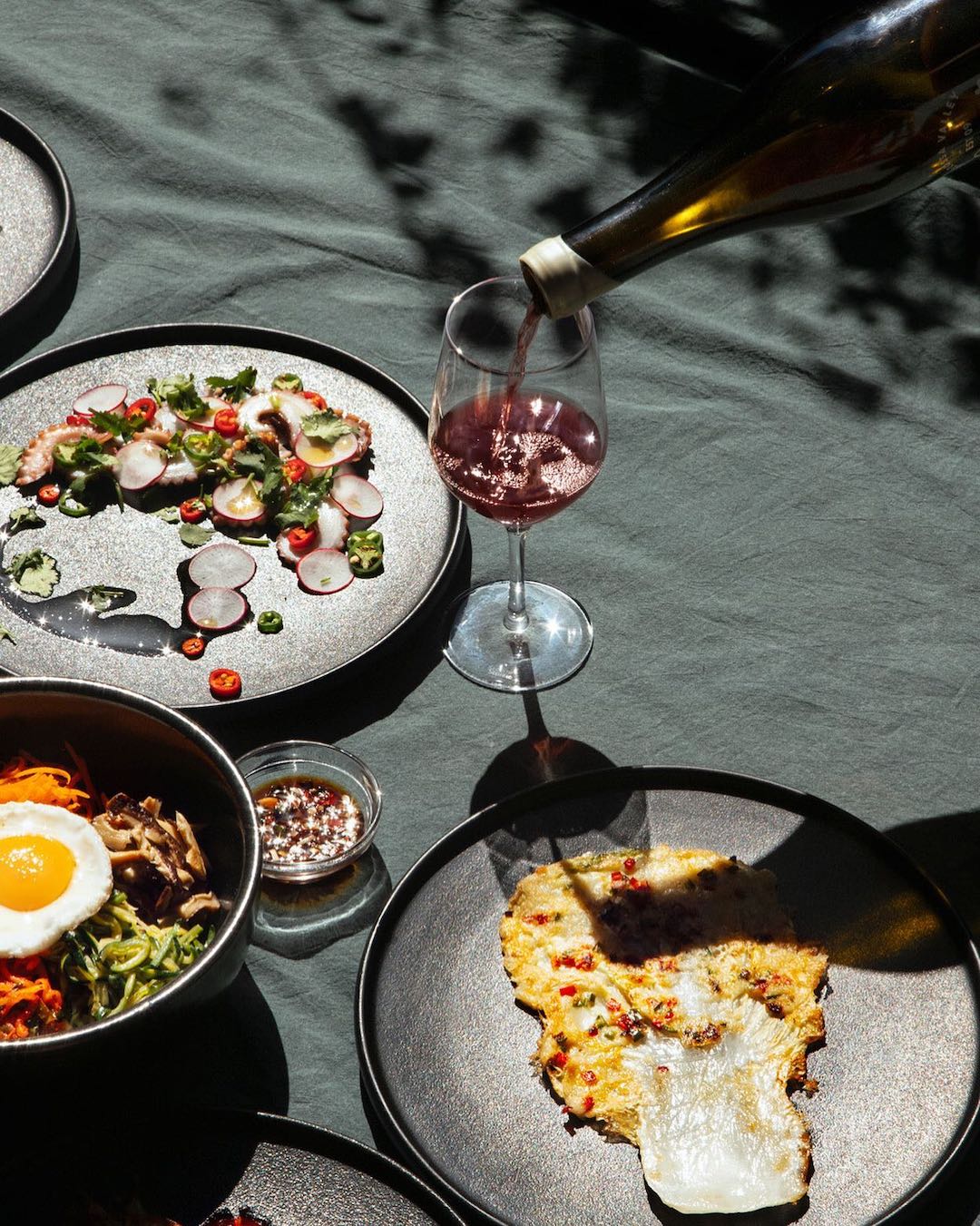 This Surry Hills gem is one of the top Korean restaurants in Sydney—and it happens to also be BYO. Sang By Mabasa serves up authentic Korean fare in a contemporary and intimate setting. While the menu changes regularly so bring along a good drop to accompany your feast of yassam, bossam, and daegu tang, then perhaps sample some of the restaurant's selected liquors.
Sang By Mabasa accepts BYO wine for a $10 per person corkage fee, Thursday–Sunday.
Golden Lotus
Newtown
Golden Lotus is a rare gem in Sydney—being completely vegan and plant-based authentic Vietnamese. The Saigon taro rolls here are a major hit, as is the spicy tofu and veggie noodle soup with lemongrass-spiced broth and rice string noodles.
Golden Lotus offers BYO for a corkage fee of $3 per person, seven days.
Sealevel
Cronulla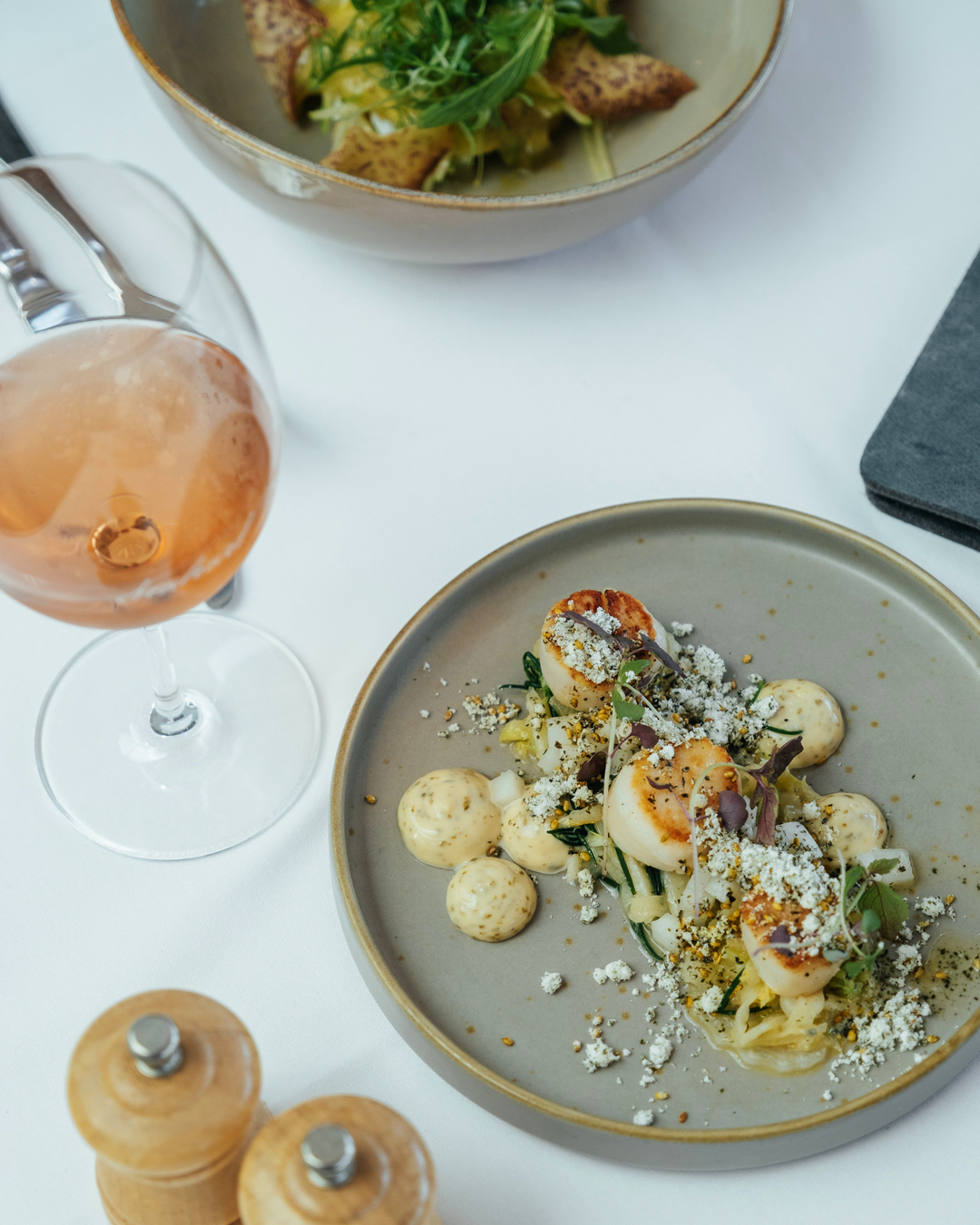 For fancy times without the hefty price tag, Sealevel should be your go-to. This beauty does BYO and sports an Aussie menu with French and Italian flair. The big focus here is seafood so you'll want to make sure you splurge on the seafood platter for two, an epic smorgasbord of Sydney Rock oysters, fresh blue swimmer crab, Balmain bugs, smoked salmon, fresh BBQ prawns, scallops, and beer-battered fish.
Sealevel accepts BYO wine for a corkage fee of $8 per person, seven days.
Mamak
Chinatown, Chatswood and Parramatta
This buzzing little Malaysian eatery is a big vibe for all things roti, satay and BYO. The feeds here channel the best of Kuala Lumpur roadside stalls peddling tasty Indian-Malay street food, and we highly recommend trying the spicy lamb curry and stir-fried tiger prawns.
Mamak's Sydney locations are open every day.
Macleay St Bistro
Potts Point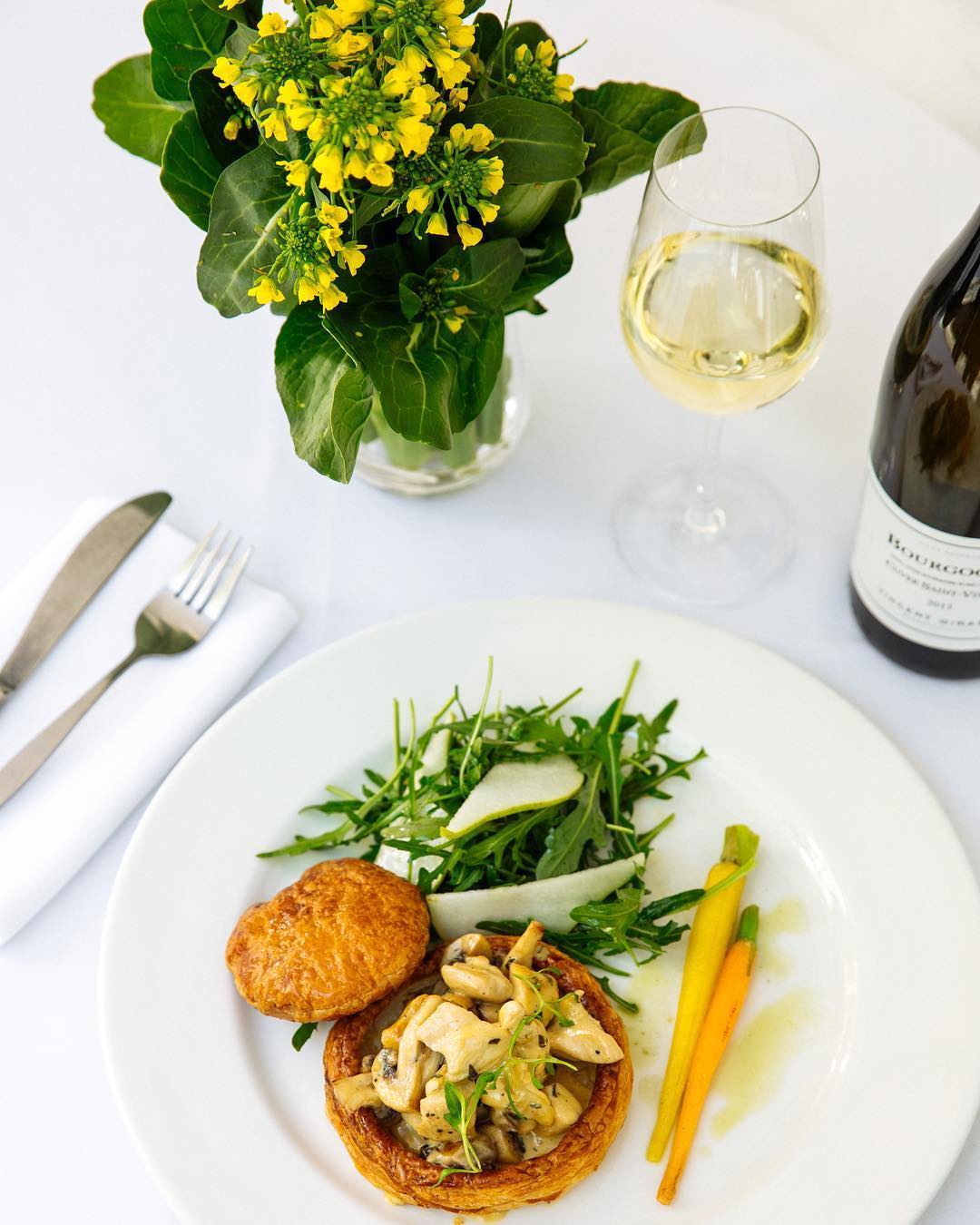 While you may want to hit a BYO joint to save yourself some coin, sometimes bringing your own bottle calls for a high-flying feed. If you've been cellaring a bottle of Grange, you certainly don't want to crack that open over any old feed. This is where Macleay St Bistro comes in. The Potts Point bistro has been serving up impeccable French fare for over 30 years, garnering loyal patronage and glowing reviews along the way.
Macleay St Bistro offers BYO for wine for a corkage fee of $14 per bottle Monday–Saturday, and no corkage fee on Sundays.
Last Train To Bombay
Crows Nest
As one of the best Indian restaurants in Sydney, Last Train To Bombay specialises in some too-good-to-be-true banquets. For when you're trying to lay low on the spending money side of things, the aptly titled "budget meal" won't set you back much and it's packed with veggie samosas, butter chicken, rogan josh, and aloo gobi. And if you're going to BYO, there's a conveniently placed bottle shop right across the road.
Last Train To Bombay accepts BYO with no corkage fee, Wednesday–Monday.
Afous Moroccan And Spanish Tapas
Mosman
If you're big on mood lighting and a cosy set-up, Afous Moroccan and Spanish Tapas has you covered on both these fronts. This BYO restaurant brings you stained glass windows, harbour views, and insanely delicious Moroccan Spanish feasts all at the same time. The honey mustard halloumi with cherry tomato, mixed berry puree, and roast pine nuts is an absolute must.
Afous Moroccan and Spanish Tapas accepts BYO wine, beer and spirits for $4 per person, Tuesday– Sunday.
Dumpling And Noodle House
Potts Point
If you're looking for that one trusty place with no-frills eats and BYO, look no further than Potts Point's famed Dumpling And Noodle House. Here, it's all about the fresh handmade good stuff, stretched noodle soup, spicy squid, and homestyle san choy bao.
Dumpling And Noodle House accepts BYO for $2 per person, Monday–Saturday.
Sefa Kitchen
Bondi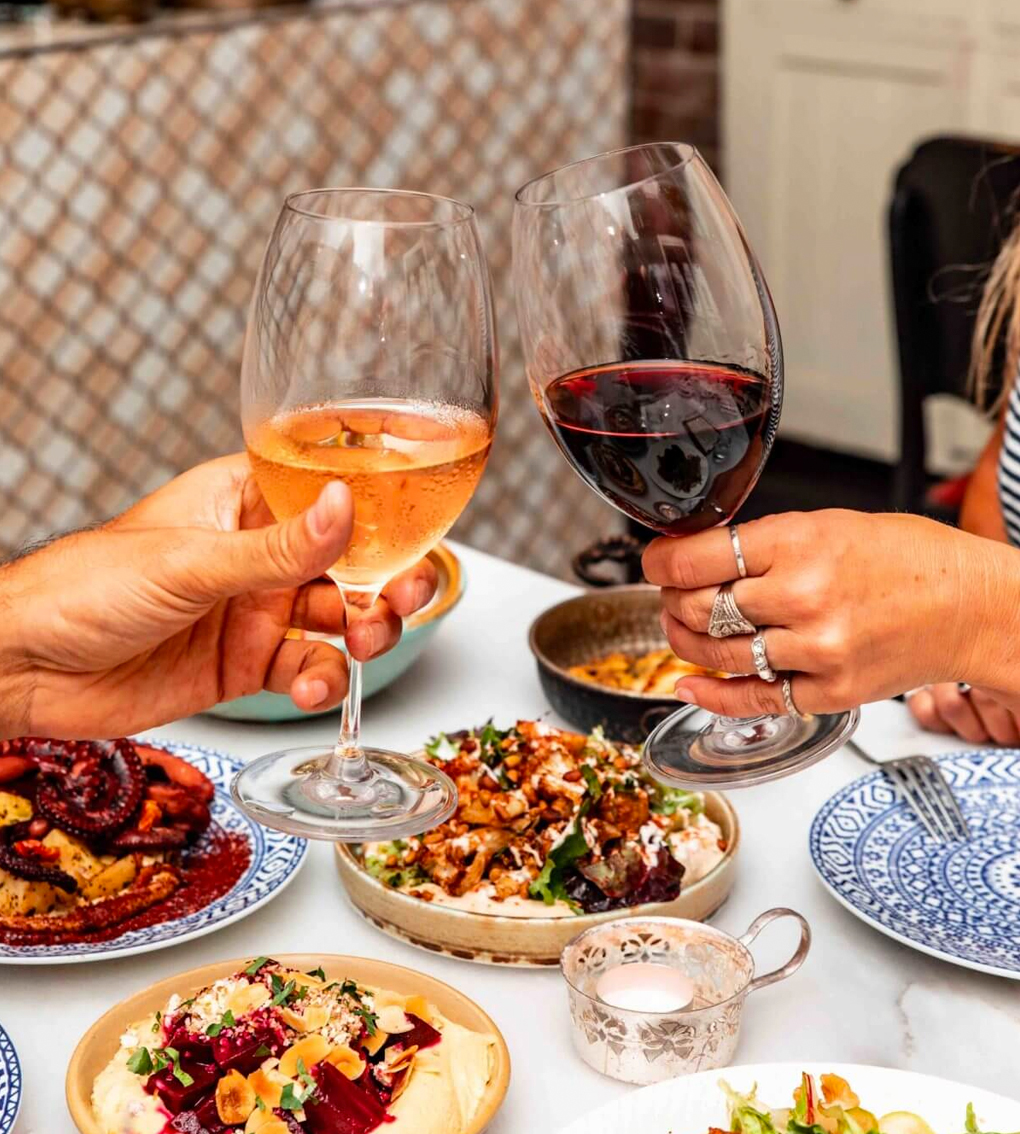 Sefa Kitchen is a whirlwind of good times with a Levantine-inspired menu. This means you'll find a melting pot of Middle Eastern flavours. It's all about sharing here, so order up some ox tongue skewers, crispy toum potatoes, and crack open your bottle of poison. BYO is wine only here from Monday through to Wednesdays. Best BYO in Bondi? We'd back that.
Sefa Kitchen accepts BYO wine every Monday–Wednesday for a $10 corkage fee.
Fatima's
Surry Hills
This iconic Cleveland Street Lebanese might have been your go-to for a late-night kebab (the garlic chicken, made fresh to order with hummous and tabouli), but it's also one of our favourite BYO spots. Bring your favourite bottle of red and tuck into one of Fatima's never-fail banquets (the Mega Banquet is only $45).
Fatima's accepts free BYO seven days.
Look for Sydney's best happy hours? Head over here.
Image credit: Don't Tell Aunty, Mr Chen Beef Noodle, Emma's Snack Bar, Don't Tell Aunty, Vacanza, Sáng By Mabasa, Sealevel, Macleay Street Bistro, Last Train To Bombay, Sefa Kitchen