Sydney's late-night economy has taken a few big hits these last few years, and finding somewhere of quality to eat deep into the night hasn't always been our strong point. Before recent pandemics and lockdowns closed the doors to our favourite bars, clubs, and restaurants—Sydney also endured through years of lockout laws.
With legislated 1.30am lockouts, 3am last drinks and city-wide closures (touch wood) a thing of the past, Sydney is finding new life that stretches a little further into the night, and we want to help you discover the best spots to enjoy it. More than knowing where to go for a dance or a few cocktails—there's nothing quite like a great late-night feed.
We might not compete with certain European cities, where the norm is heading out for dinner at 11pm. But supporting businesses who currently offer late-night bites—keeping their chefs and full menus around into the early hours of the morning—is the best way to help our late-night dining scene flourish.
So, forget any early-bird specials or just settling for the standard tipsy Maccas feed, it's time to shake off the perception that we don't live in a late-night kind of town. To help you do that, we've rounded up some of the best restaurants, cocktail bars, and takeaway joints around the city offering amazing food after that dreaded 10pm cut-off.
Here are 14 of the best spots in Sydney for late-night food.
The Barrie
Chippendale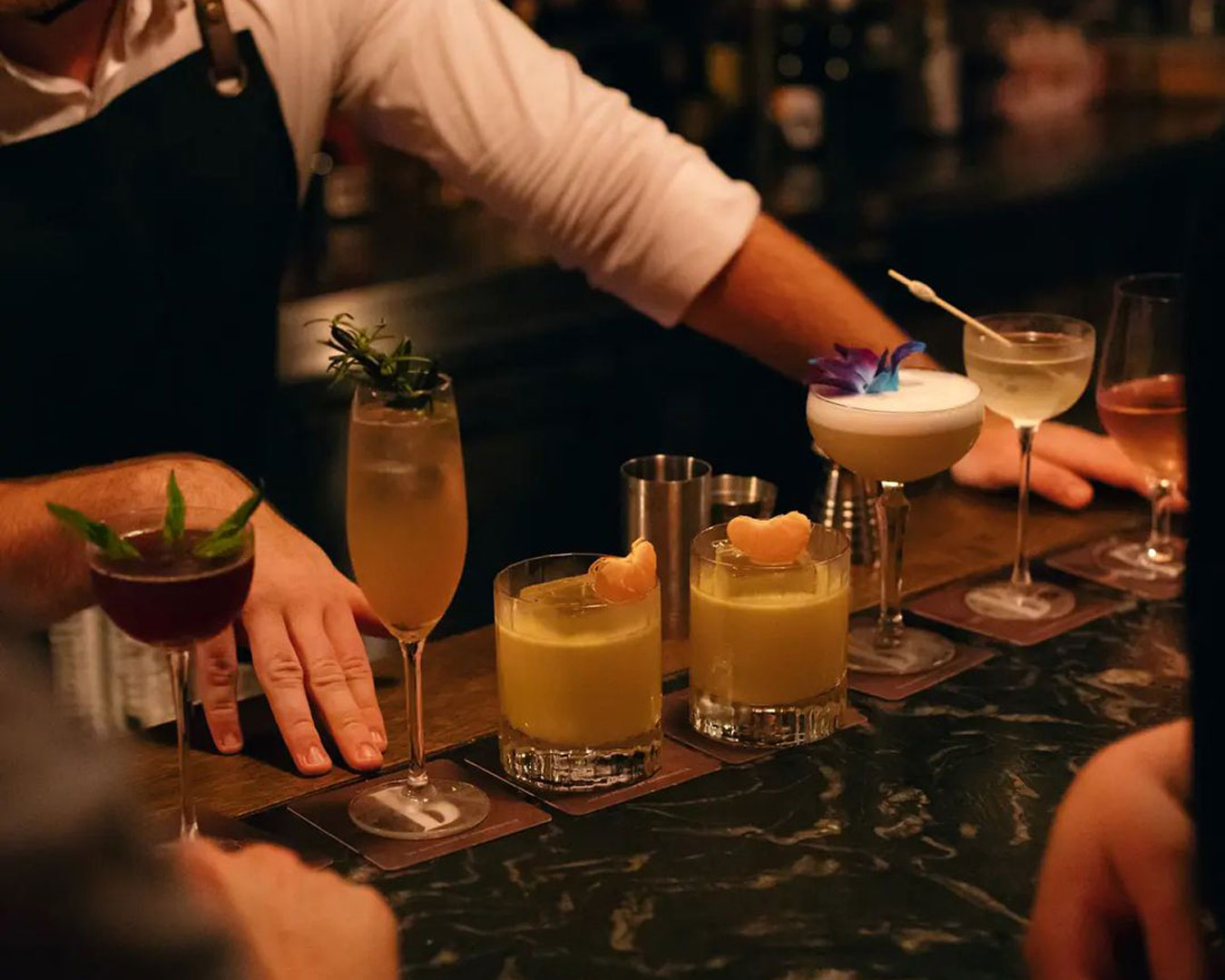 Late-night trading hours: open until 4am Fri & Sat, 2am Thurs, 12am Tues, and Wed
Seamlessly taking over the old Freda's space in Chippendale, The Barrie opened earlier this year and is making the absolute most of its late-night license. The Regent Street bar is low-key, cosy, dimly lit, and all about good times. Alongside local craft brews and creatively concocted signature cocktails, you'll find live music most nights. Food-wise, there's plenty to be excited for with The Barrie doing its best to support neighbouring Chippo businesses. For instance, you can order burgers from nearby Sneaky Possum until 11.30pm every night. Or snacks and share-plates provided by LP's Quality Meats like charcuterie and cheese boards and a smoked mortadella cheese toastie until 3.30am on Friday and Saturday nights. The combo of late-night booze, cheese, and music is as good as it gets in our books.
Old Mate's Place
CBD
Late-night trading hours: open until 2am Tue – Sun
Up a few flights of stairs and through an unmarked door, you'll find one of the city's best late-night haunts for food and drinks. Inside, the CBD's Old Mate's Place is a serious vibe, with leather-bound booths and candlelit bookcases. Further up is the killer date spot rooftop bar with leafy 360-degree views of the city. The Clarence Street legends offer their full menu until 1.30am every night to keep the good times rolling past your usual bedtime. We probably buried the lead by not mentioning that the kitchen specialises in cheesesteaks. From a classic Philly Cheesesteak to a spicy Portuguese chicken option or the "Devils Three Way" with pork, Tennessee spices, caramelised onions, roasted capsicum, provolone cheese, and smoked hickory sauce.
Big Poppas
Darlinghurst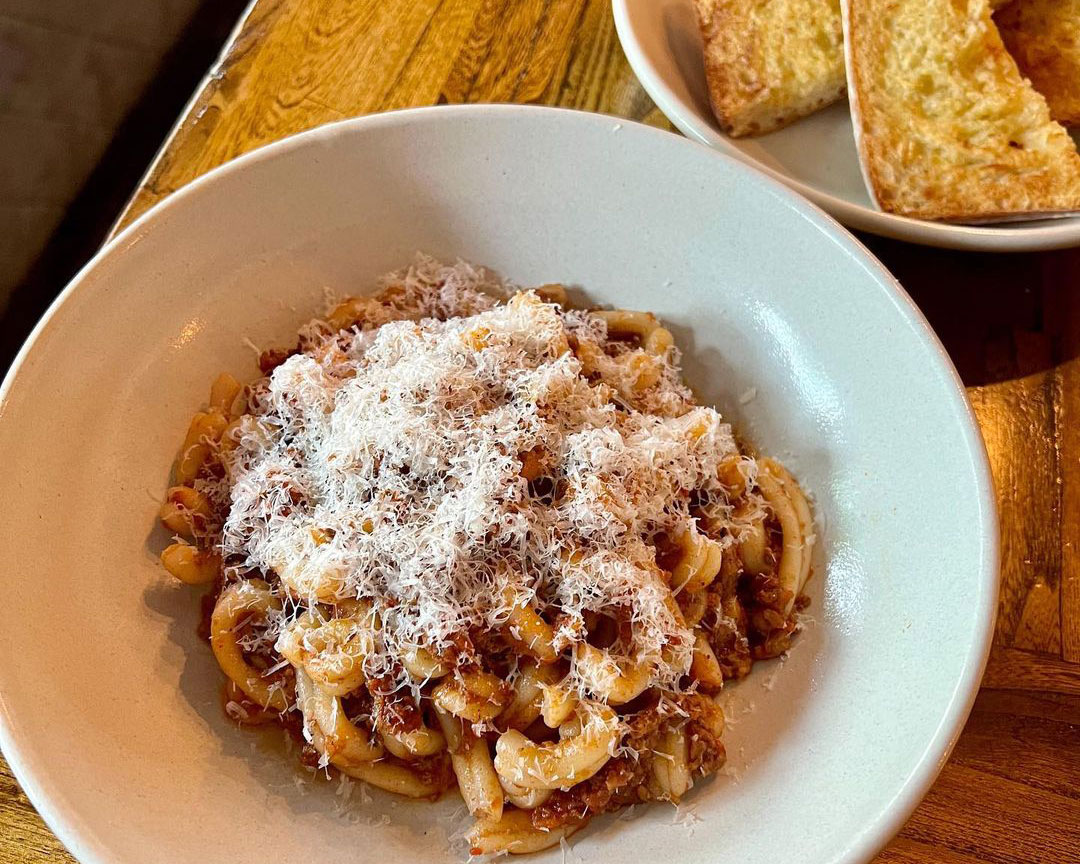 Late-night trading hours: open until 3am every day
Taking over the Hello Sailor space back in 2016, Big Poppas has established itself as one of the best joints in the city for outstanding cocktails and a proper late-night feed. In fact, don't be surprised if you walk through a packed upstairs restaurant at 2am on a weeknight. There's no late-night menu here; you can order from the whole thing right up until 2.30am. That means hand-cut pasta, endless cheeses, cured meats, gelato, Italian vino, and hip-hop playlists into the wee hours of the morning every night of the week.
Apollonia
CBD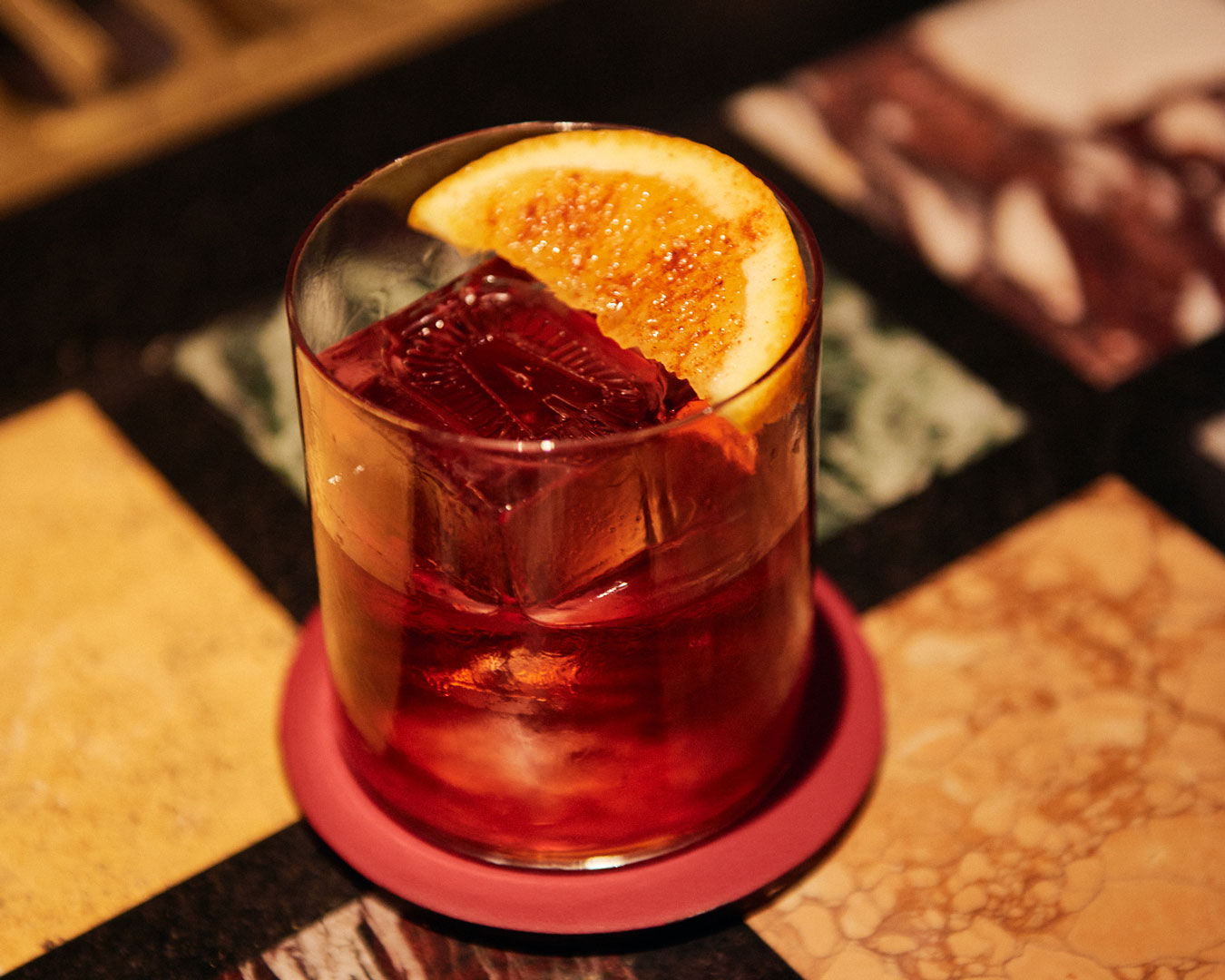 Late-night trading hours: open until 3am Tue – Sat
Hiding away in the Basement of Hinchcliff House, below two stories of Italian restaurant in The Rocks is a definite must-do on any late-night adventure. The moody underground bar is inspired by Apollonia, Sicilian wife to Michael Corleone in Mario Puzo's The Godfather. In fact, nearly every aspect pays homage to the romantic but tragic love story, from each menu chapter to the bar's decor. You'll even toast to Michael's love at first sight "thunderbolt" or "colpo di fulmine" late on Fridays with the whole bar and a Negroni. And if you want to pair your vino with a late-night bite, Apollonia has you covered as well. You can order from a Sicilian-style late-night snack menu that rotates every night available until last-call around 2.30am.
Indian Home Diner
Paddington
Late-night trading hours: open until 1am Fri - Sat, 11pm Tue – Thurs, and Sun
To call Indian Home Diner a late-night cult favourite would be an understatement. It's one of those classic "if you know, you know" spots. The Oxford Street eatery is the obvious choice if you're in or around Paddington and need a late-night Friday or Saturday feed. Look for the orange sign and a line out the door and go straight for the crowd-favourite Indian kebab—with your choice of curry sauce, a chicken tikka, and aloo chop or onion bhaji, all beautifully wrapped up in a garlic naan.
Employees Only
CBD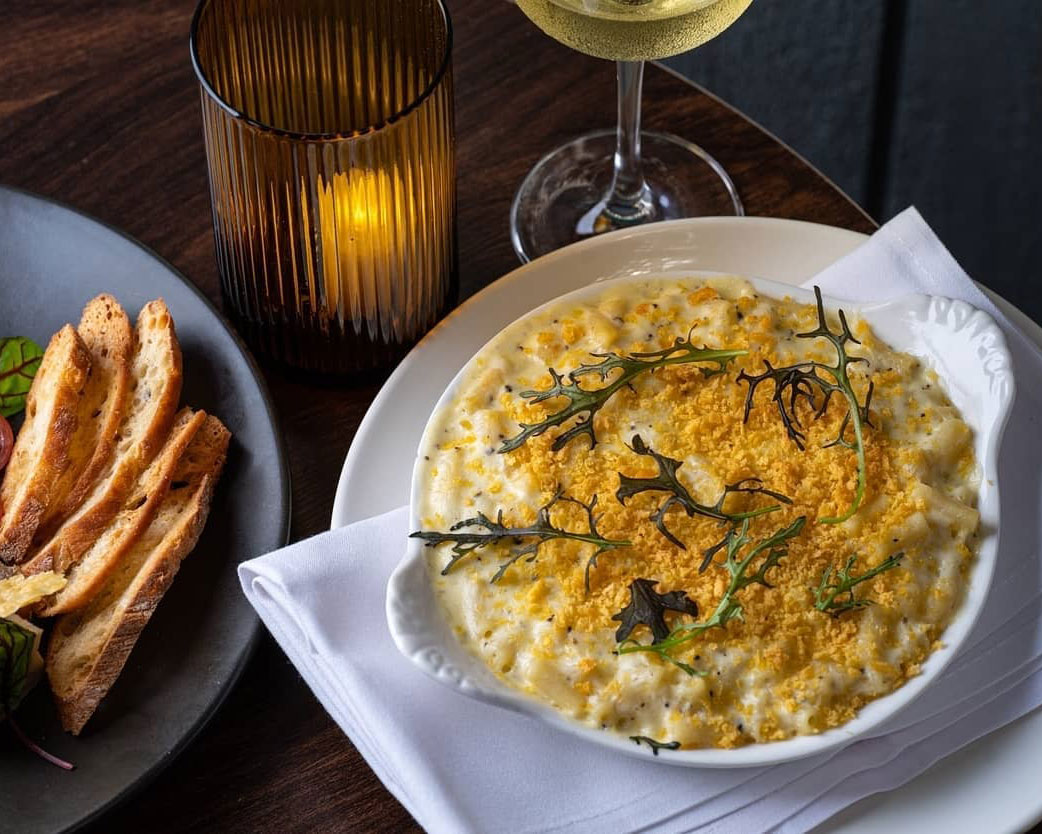 Late-night trading hours: open until 3am Fri and Sat, 12am Wed and Thurs
When iconic New York City speakeasy bar Employees Only decided to open a Sydney outpost back in 2018, it's fair to say we were pretty jazzed. Making its way to Barrack Street, Employees Only brought with it plenty of the intimacy and sophistication of the OG West Village haunt. But it also brought a late-night dining attitude very familiar to NYC. On Friday and Saturday nights, mains like crackled pork belly or the 1.3kg tomahawk steak stop serving at midnight, but the rest of the menu carries on until 2.30am. So, walk in late on an empty stomach and enjoy salmon ceviche, baked bone marrow or sesame-crusted halloumi well into the night.
Steki Taverna
Newtown
Late-night trading hours: open until 2am Fri and Sat, 10pm Wed and Thurs, 1am Sun
Opening its doors in 1983, Steki Taverna is a bona fide Sydney Greek dining institution. The popular King Street restaurant pumps out authentic Greek cuisine, all while drumming up an absolute raucous amount of fun for late-night patrons. Pop through later in the evening and expect saganaki cheese, moussaka, live music, dancing, and shots of ouzo aplenty.
Goros
Surry Hills
Late-night trading hours: open until 1am Thurs – Sat
Goros, simply put, is an abundance of late-night fun. Head into the Surry Hills bar for sake, games, karaoke, DJs, yakitori, gyoza, burgers, craft beer, and a touch of neon. The Japanese-themed bar is certainly not short on good times. And if you're staying put and in need of a food-based recharge, you can still order from the late-night menu–with options like burgers or chicken karaage–served up until midnight.
Bar Suze
Surry Hills
Late-night trading hours: open until 12am Wed – Sun
Halfway up Foveaux Street sits Bar Suze, a casual restaurant that plates up a Swedish-Australian-inspired monthly rotating menu and gives off major European bistro vibes. The Surry Hills eatery joined the hospo-rich neighbourhood earlier this year and fast established itself as a local favourite, with Scandi flavours, an always inviting atmosphere, and a thoughtful wine list. It even pivoted to doing takeaway fish and chips during the recent Sydney lockdown. Best of all, the team wants to feed you as late as they possibly can. That means you can order from the full menu until 11.30pm on Friday and Saturday nights no matter what, and on Wednesday and Thursday nights if they're busy (which they usually are).
Mr Crackles
Darlinghurst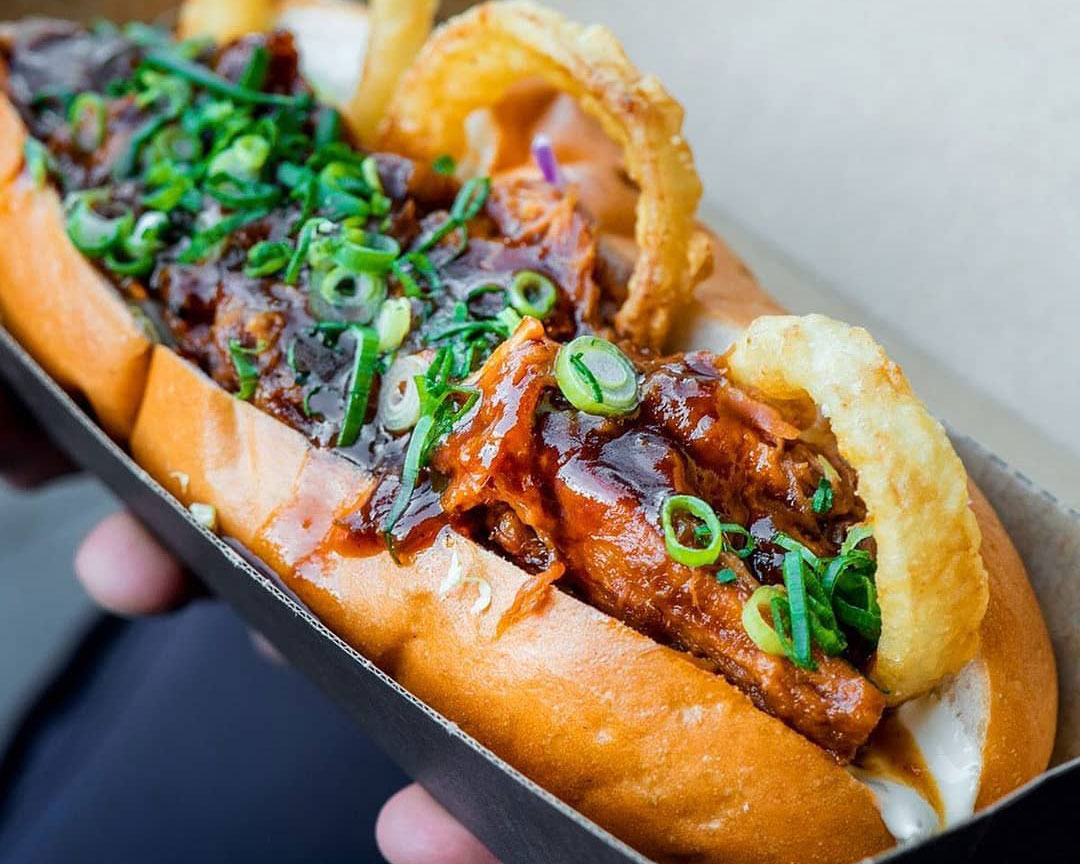 Late-night trading hours: open until 2am Sat and Sun, 9pm Thurs – Sun
Have you really been out on Oxford Street if the salty smells of Mr Crackles haven't tempted and enticed you? Pork crackling is the name of the game at this beloved Darlinghurst takeaway joint–you can even order a cup of crispy gold, which takes three days to prepare. You'll likely find the shop crowded by late-night snackers on Fridays and Saturdays, likely waiting for the crowd favourite "Crackles Classic", a baguette filled with Vietnamese salad and overflowing with pieces of crispy-skinned, slow-roasted, and spiced pork belly.
Palmer & Co
CBD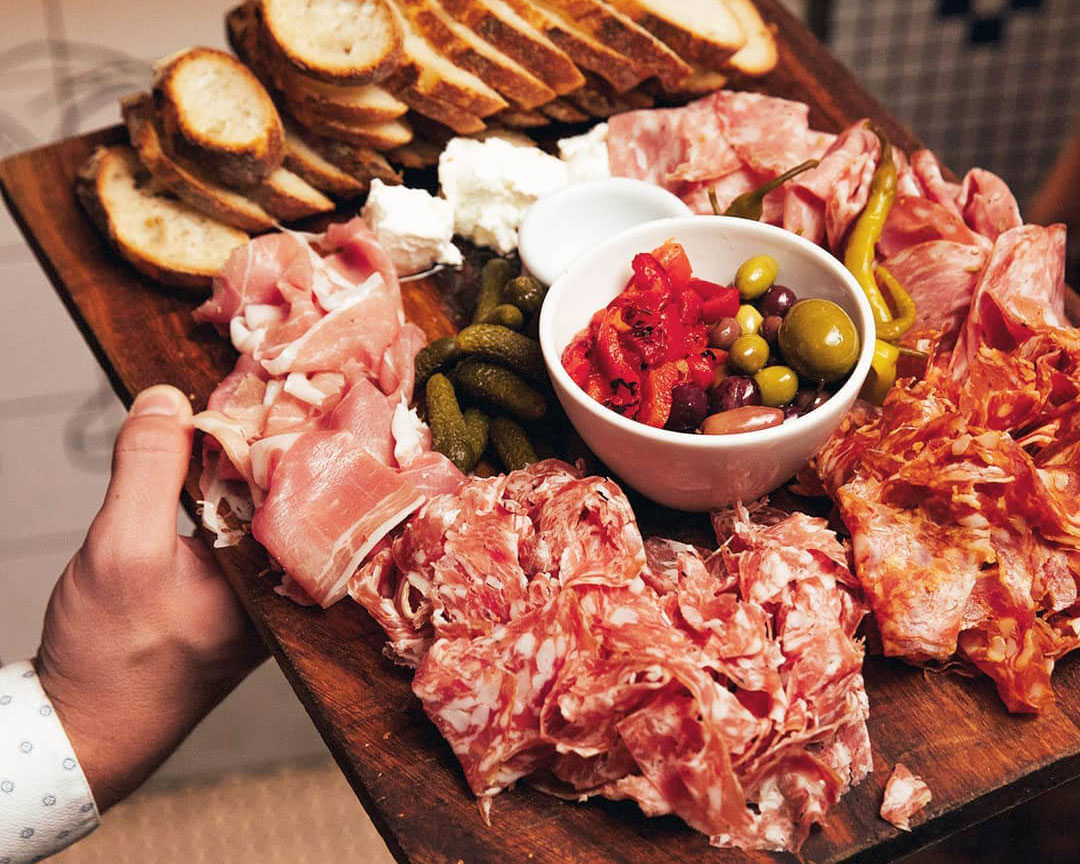 Late-night trading hours: open until 3am Fri – Sun, 2am Wed, and Thurs
There's no shortage of underground, prohibition-themed cocktail bars in Sydney—and we're absolutely not complaining about that. Merivale's Palmer & Co is unapologetically decked out with 1920's NYC décor and vibes, with exposed brick face walls, cocktails celebrating the boozy era, and plenty of champagne on offer. Drop in late for a steak tartare, a prawn cocktail, or a grilled three-cheese toastie.
Old Town Hong Kong Cuisine
Haymarket
Late-night trading hours: open until 3am Fri and Sat, 1am Tue – Thurs and Sun
Spread over two levels in the heart of Chinatown's Dixon Street, Old Town Hong Kong Cuisine should be top of the list for any late-night Chinese food hankerings. Serving up authentic Hong Kong cuisine, the Haymarket eatery's pages-long menu doesn't muck around. Dumplings, bao, Hong Kong-style street food, noodles, fried rice, omelettes, and a must-share roast duck–walk in before 3am on a weekend night and be ready to eat.
El Loco
Surry Hills
Late-night trading hours: open until 3am Fri and Sat, 1am Thurs, 12am Mon – Wed, 10pm Sun
El Loco lines Foveaux and Bellevue Streets with colourful tables and chairs and with pretty happy folks. Inside it's much of the same, and why wouldn't people be happy with margarita slushies flowing and tacos piling out of the kitchen into the hands of hungry patrons? From Sydney hospo legend Dan Hong, the food here is affordable and legit. Which is why we're so happy that El Loco offers a substantial 'after dark' menu–with plenty of options like chicken wings, nachos and endless taco options–right up until close.
Pancakes On The Rocks
The Rocks
Late-night trading hours: open 24 hours/day
It's crazy to imagine a place being open 24 hours a day, but breakfast food connoisseurs Pancakes On The Rocks are the true definition of late-night dining. Or anytime dining, we should say. Waltz into The Rocks outpost at literally any time of your night and order up a plate of fluffy pancakes covered in chocolate and peanut butter or bacon, eggs, and a hash brown. Enough said.
Thirsty? Check out Sydney's best bars.
Image credit: Maclay Heriot, The Barrie, Big Poppa's, Maclay Heriot, Employees Only, Mr Crackles, Palmer & Co