Whether you're a fan of spicy Kung Pao chicken or prefer the crispy skin of Peking duck, Brisbane has become a hotspot for drool-worthy Asian cuisine. Authentic (and not-so-authentic, but just as delicious) Chinese restaurants are popping up all over the city, so you no longer have to trek to the southside for a decent feed (although let's be real—dinner in Sunnybank never disappoints).
Check out our top picks for the best Chinese restaurants in Brisbane, and take your taste buds on the trip of a lifetime. Just don't forget your stretchy pants.
Donna Chang
Brisbane CBD
When it comes to Brisbane's classiest Chinese restaurants, it's hard to look past dinner at Donna Chang. Complete with marble tables and exquisite chandeliers, when dining at Donna's, you'll want to dress the part. The contemporary Chinese venue has an ever-evolving menu that draws inspiration from Cantonese and Sichuan cuisine. Can't decide what to eat? Order the banquet and tuck in.
Sichuan Bang Bang
Kenmore
Sichuan cuisine is known for its spice, so trust us when we say Sichuan Bang Bang is made for those who can handle the heat. Try the Kung Pao prawns for a serious hit, or the black pepper chicken for something a little milder. Top it all off with deep-fried vanilla ice cream and call it a night well dined.
Fat Dumpling
Various
Like your dumplings big, round and juicy? Fat Dumpling's got you covered, with mouthwatering poached, steamed and pan-fried dumplings just like mama makes them. Try the chicken and asparagus dumplings for something a little different, or stick to the classics with a pork xiao long bao and cold noodle salad.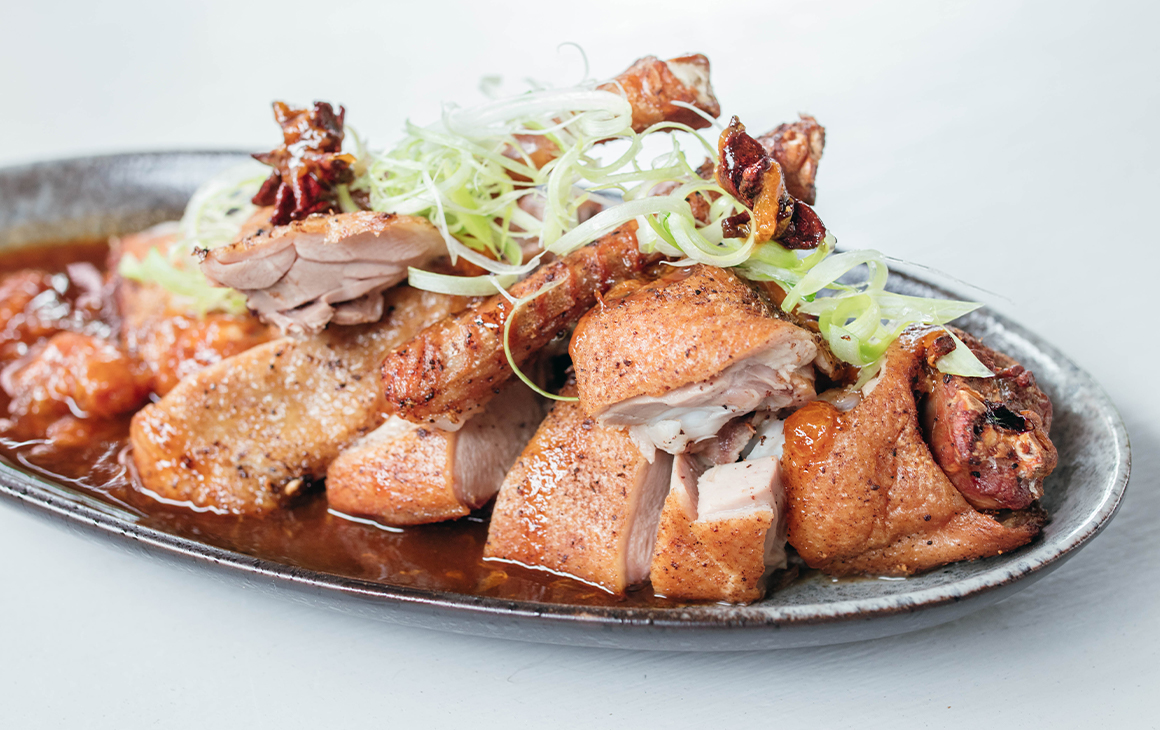 Emily Yeoh
Paddington
If you're a fan of MasterChef, you're probably already aware of former contestant Emily Loo (now Emily Yeoh)'s latest venture. The understated eatery has graced the hilly streets of Paddington with some of the finest Asian eats on the market. Order up a plate of prawn har gao, with a side of char siu pork-stuffed puff pastries. For your main, treat yo'self to cherry wood-smoked whole roast duck, and coal-smoked barbeque pork finished with a delicious honey glaze. Pair it with a cocktail for a true taste of the high life.
Happy Boy
Fortitude Valley
Put a smile on your dial with a banquet at Happy Boy. This inner-city eatery was designed with foodies in mind, offering up an incredible (and generous) Chinese banquet for a mere $45pp. If you're running tight on cash, stick to the weekday lunch specials, where you can grab crispy roast pork belly and a side of wok-tossed noodles for a cheeky $14. Let's face it—nothing beats a great value feed.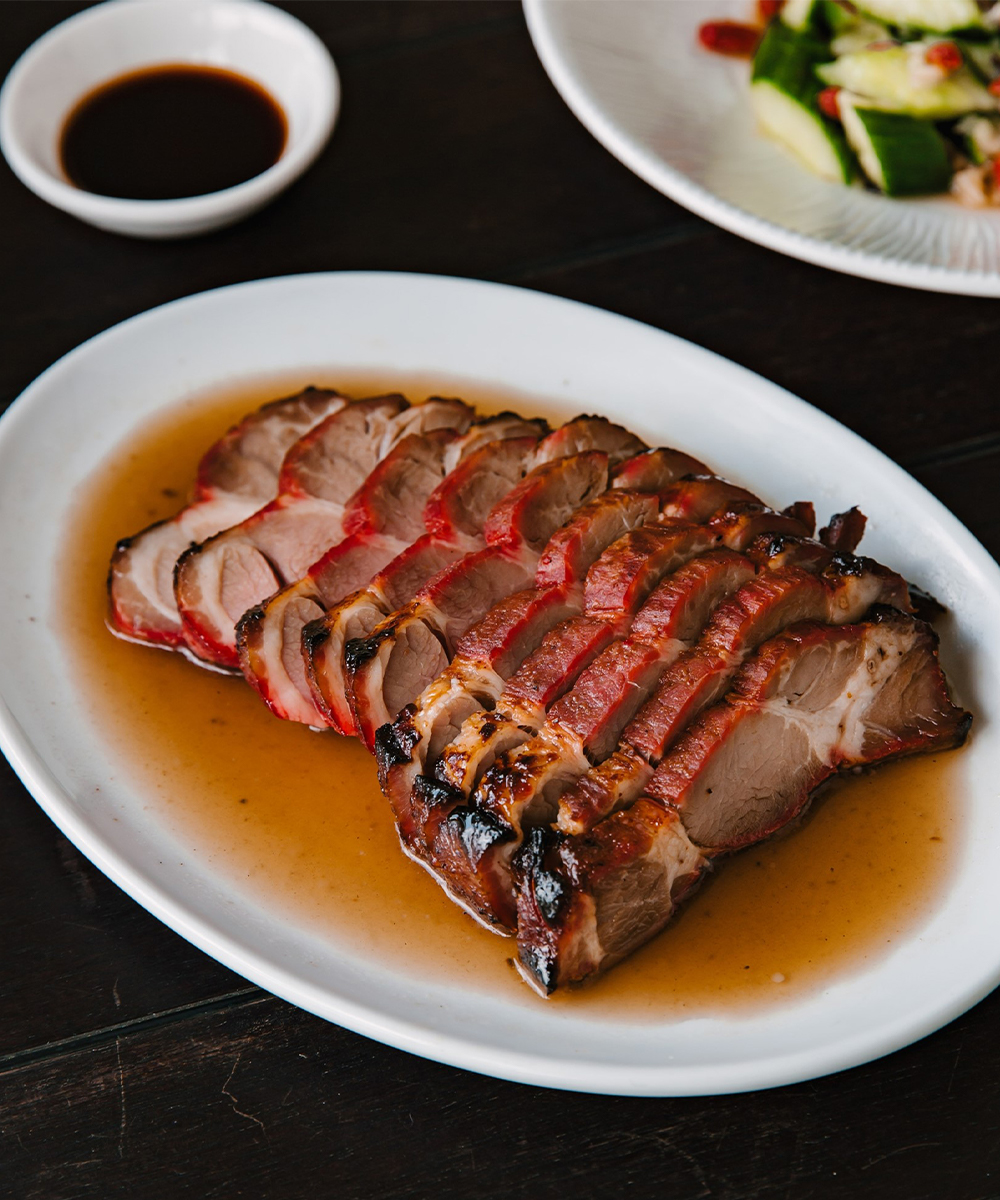 Stanley
Howard Smith Wharves
Inspired by head chef Louis Tikaram's travels across the globe, Stanley uses fresh local produce to showcase traditional Cantonese cuisine. The waterfront restaurant features jaw-dropping interiors, so good luck choosing to sit inside or out. Once you've picked your table, the next step is narrowing down the menu. With a dedicated Peking duck kitchen, not to mention sweet n sour free-range pork, when it comes to Stanley, you'll be spoilt for choice. Oh, and we can't forget the 400-strong wine list...
King Tea
Paddington
Another Paddington native, King Tea offers all your fave Chinese classics served up inside the moody interiors of a former tea and tobacco bar. The menu features traditional dishes like crispy duck and house-made dumplings, as well as innovative takes on old classics. Get in before 6.30pm and go to town on a $30 banquet featuring Kung Pao chicken, five spice calamari, and drool-worthy spring onion pancakes. Worth. Every. Penny.
Landmark Restaurant
Various
Boasting three locations across Brisbane, Landmark Restaurant features a whopping 14 page menu packed with plenty of drool-worthy Asian eats. Seafood is their specialty, but if you prefer your meat to come from solid ground, there's plenty of beef, pork and poultry for your palate. We recommend the Cantonese clay pots for a delicious, wallet-friendly feed.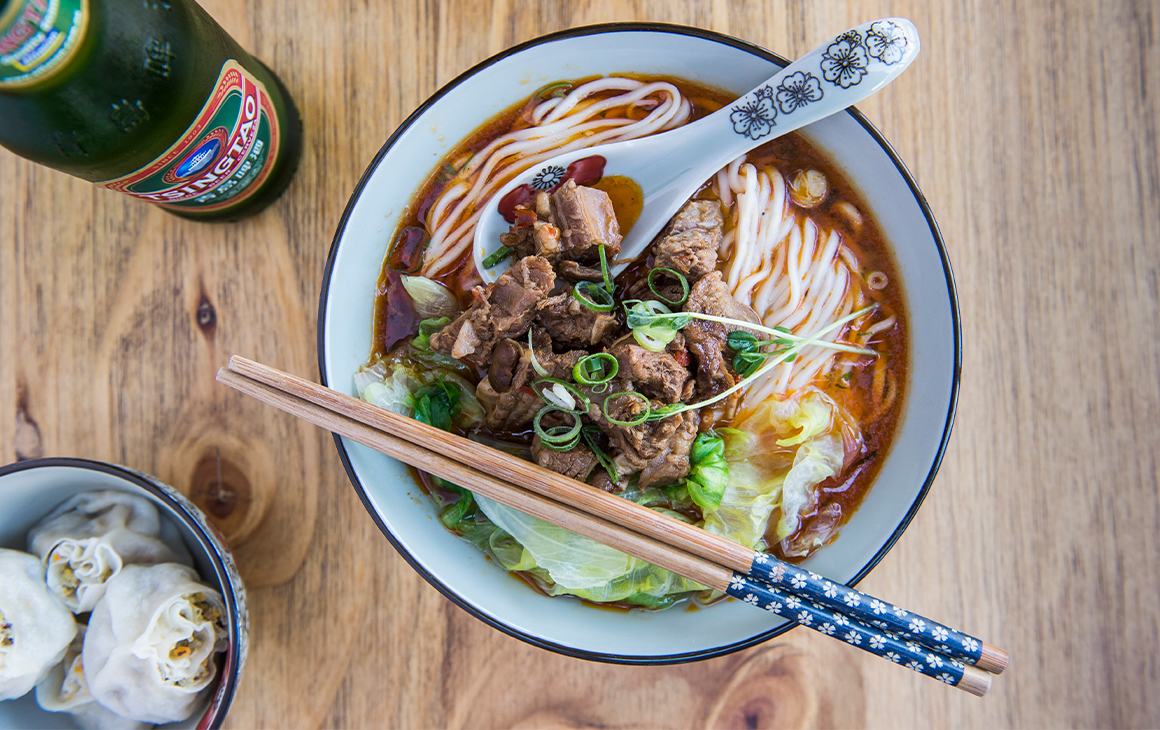 Little Red Dumpling
Various
With multiple locations across the southeast, Little Red Dumpling is our go-to when we're craving a delicious dumpling snack. Whether you're after pan-fried pork, chicken cabbage or even rainbow dumplings, the crew at Little Red can accommodate. But don't be fooled by the name—dumplings aren't the only thing on the menu. Little Red Dumpling does a mean noodle soup, and their xiao long bao? Finger-lickin' good.
Mei Wei Dumplings
Brisbane CBD
After your inevitable loss at the pokies, drown your sorrows at Mei Wei Dumplings, conveniently located at the Treasury Casino. Dine on delicious hawker-style Cantonese dishes inside the restaurant's modern underground digs. Think crispy pork belly, tasty noodle dishes and stacks upon stacks of juicy steamed dumplings. Mmm, dumplings...
China Sea
Milton
Having earned the title of Brisbane's most acclaimed Chinese restaurant four years in a row, China Sea Milton is one to add to your bucket list. Their extensive menu offers everything from black bean mud crabs to wonton soup—not to mention our all-time fave, Cantonese style Moreton Bay bugs. Once you've chosen your main, it's time to move on to dessert—how does deep fried banana fritter sound?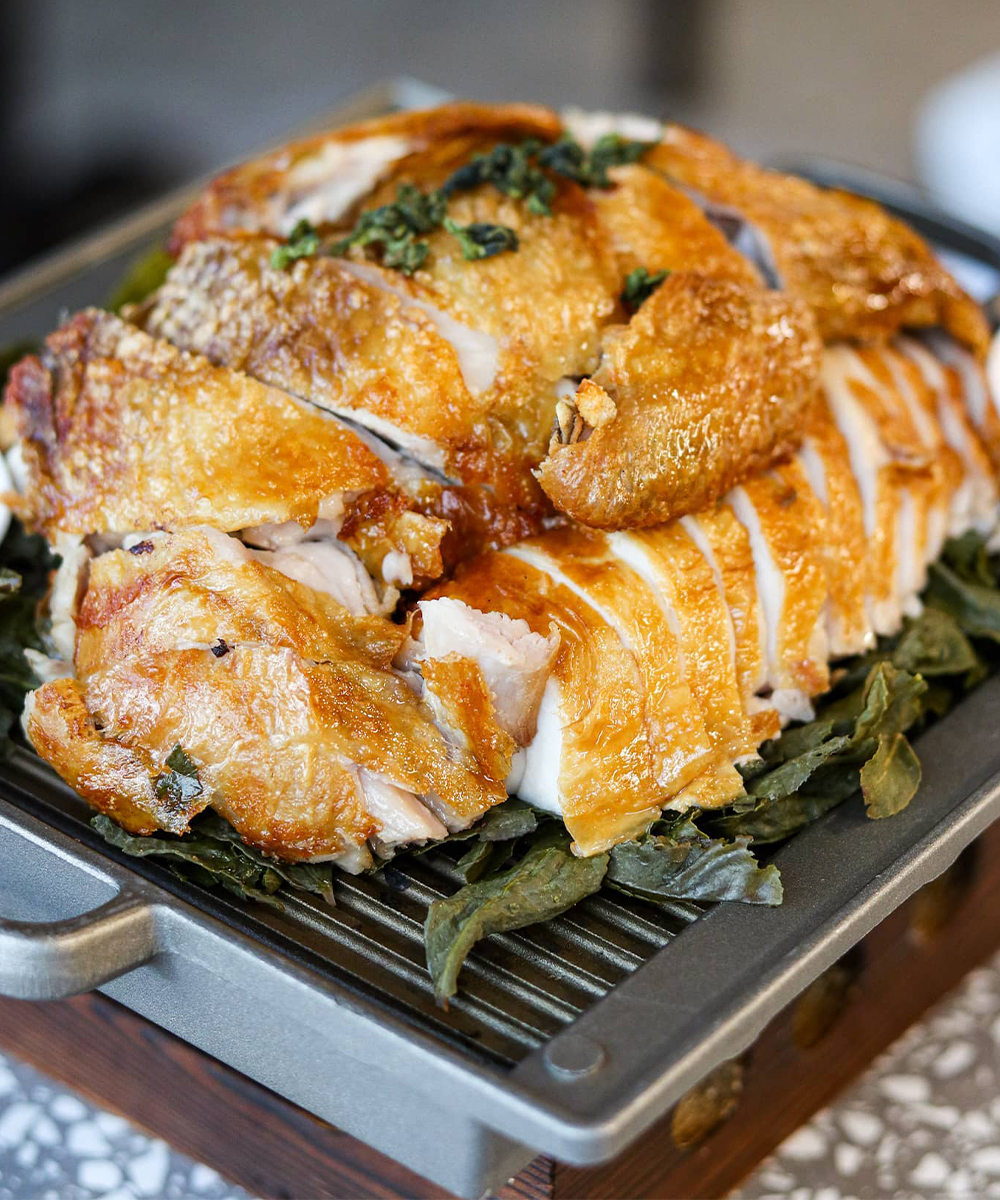 LUCHA Kitchen + Bar
Brisbane CBD
Not only do LUCHA do a mean pork belly—they also have a jaw-dropping range of bubble tea. Whether you like it fruity, milky, sparkling or filled with rainbow jelly, you name it, they sell it. And to complement your tea selection? Try their mouth-watering signature roast chickenor smoked jasmine tea duck. It's tea-riffic! (Sorry, we had to.)
New Shanghai
Brisbane CBD
Did someone say dumplings? New Shanghai's dumplings are as delicious as they come, and pay homage to authentic Chinese recipes made with fresh local produce. Better still, they're served up alongside rustic-chic Chinese decor—think cobbled floors and red bamboo blinds reminiscent of 1930s Shanghai streets. Peer through the kitchen window to watch your dumplings being made fresh before being delivered straight to your plate.
Kingsfood
Sunnybank And CBD
It's in Sunnybank—need we say more? Okay, okay, we'll elaborate. With a 30-year history of serving up the southside's most delicious Taiwanese, Kingsfood holds rank on our list of ultimate Asian eats. Our recommendation? Start with #5, then #80, with a side of #202. Don't ask. Just order.
Looking for more Asian-inspired eats, not just Brisbane's best Chinese restaurants? That's a big yes from us. Check out where to eat in Brisbane according to some of the city's top female chefs.
Image credit: Little Red Dumpling, LUCHA, Ranyhyn Laine, Stanley, Jason Star