Pick up your pint glass, saddle those schnitty cravings, and settle in for the history lesson your teachers never wanted you to learn. Folks, it's time to dive into Brisbane's best pubs—the ones with hundreds of stories in their hallowed walls (and even more beer stains on their floors).
The Regatta
Toowong
Much like a fine wine, this 146-year-old venue has the whole 'aged to perfection' gig down to an artform. In spite of our city's historic floods, the Grand Lady of the Brisbane River has chaperoned nights out for generations. Today, crowds pour into The Regatta for top-tier steaks at The Boatshed, cheeky cocktails in the Walrus Club, and Friday nights dancing in The Courtyard.
The Breakfast Creek Hotel
Albion
You know a pub's got game if they've been slinging beers since your great-great-great-grandparents were out on the town. Since throwing open the doors in 1889, the Brekky Creek Hotel's staked its claim as an iconic Aussie pub. Between choosing cuts of beef from the famous steak cabinet, to one of the biggest rum lists in the world and XXXX "off the wood", you'll wanna pencil in a whole night—and recovery morning—for this one.
The Normanby
Red Hill
Okay, real talk: anyone who doesn't have an iconic or outrageous story of The Normanby is almost definitely lying. Sitting around the bend from QUT, Roma Street and Suncorp Stadium, this city slicker has aided and abetted more than its fair share of saucy afternoons. But after a massive reno in 2019 —including replanting the iconic fig tree that fell in 2016—it's new beginnings for this old girl. We'll cheers to that.
Port Office Hotel
Brisbane CBD
Andddd… breathe. After a kitchen fire forced its temporary closure in 2019, locals waited with bated breath for this heritage pub to switch the lights back on, and thankfully for us, they're still able to provide us with the ideal spot for an after-work knock-off. The Port Office Hotel has long been a mainstay for city workers since 1864, and, after all, old habits die hard. After work crowds can now settle into chairs in the Public Bar, pair oysters with bubbly in the famous Office dining room, and raise a pint on the wraparound verandah.
The Boundary Hotel
West End
Riddle time! What has ten beach umbrellas, five bars, and its own pizza oven? Yeah, alright, ya cheaters. After a Hollywood-esque makeover, West End's oldest pub is looking fresh, fine, and ready for your dining pleasure. Whether you're sinking those Sunday afternoon woes at the rooftop bar or settling in with a pizza in the open-air Backyard, The Boundary Hotel has learned more than a few new tricks.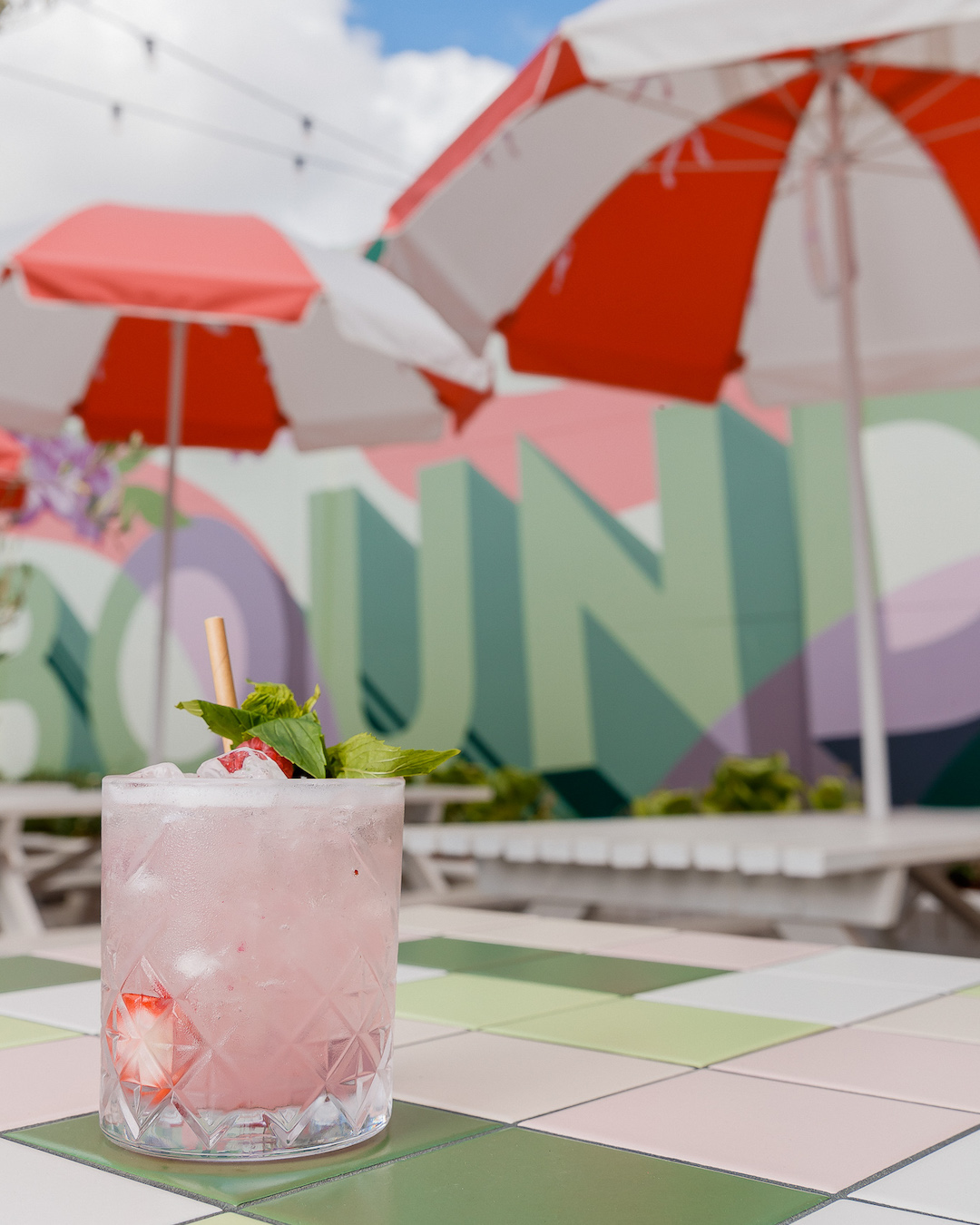 The Morrison
Woolloongabba
Only a short walk from The Gabba and the perfect location for a pre-game meal or bevvie, The Morrison has been plating up man-sized pub grub since 1927. At the front, you'll find the brick-built Fiasco's Steakhouse that could be transplanted into any rural Aussie town. Out the back, though, things get a little more trendy, with over 200 whiskeys, 22 craft beers on tap, and a collection of cocktails nestled in the Circa 27 Whisky & Cocktail Bar. Bottoms up.
The Pineapple Hotel
Kangaroo Point
If you've never had a punt, a pint or a parmy (mass props to the trifecta crowd) at The Piney, are you even a Brissie local? The OG Golden Girl has been pouring cold ones for over 150 years, drawing onlookers with her famous Australia Day bash, footy nights, and—let's face it—one of the best corner pubs in Brisbane history.
The Waterloo Hotel
Fortitude Valley
We couldn't avoid the Waterloo, even if we wanted to. After a decidedly art deco-inspired refurb, this iconic watering hole is looking as timeless as Keanu Reeves. (Another mystery for another day.) Blending debonair class with a knack for the trendy, you'll find everything from parmies to slow-cooked pork belly at the Waterloo.
The Crown Hotel
Lutwyche
Even though you have to travel slightly into the 'burbs to give this local icon a visit, it is definitely worth it. Lutwyche's local, The Crown Hotel has been serving schooners and pub eats for over 140 years but more recently, it has served up a transformation worthy of its' own makeover TV show with the development of a new beer garden, bistro, bar, and gaming room. So sit back, sip your beer and graze on prawn rolls, fried halloumi, or roasted pork belly as you soak up some afternoon sun (if you close your eyes long enough you can picture it too, right?).
The Alliance Hotel
Spring Hill
A small slice of London shimmied its way into town in 1864, and, like anyone with a British accent, Brisbane welcomed it with open arms, fell in love, and decided that it could never leave again. The rustic charm and award-winning fare of the Alliance Hotel is downright legendary, pairing your favourite tipples with the likes of crumbed pork cutlet, barramundi Thai curry, and beetroot tortellini (for all you vegetarians out there). Whew…is anyone else out of breath?
The Osbourne Hotel
Fortitude Valley
If these walls could talk … they'd probably be slurring pretty damn hard. The Osbourne's been kicking for most of our river city's history, but as of recently, it's actually a pretty fresh face in the Brisbane booze scene. The whole space has been stripped back to the original brick, vaulted with sky-high ceilings, and reborn as a leafy beer garden pretty unique to the Valley scene. 10/10, would hangover again.
The Fox Hotel
South Brisbane
If you're a Brisbane local, this foxy lady won't be a stranger. Standing in the heart of South Bank, The Fox Hotel's best known for her ripper pub lunches (think burgs and pizzas!), frosty pints, and banging Sunday sesh. You might wanna designate a drink fetcher, though: those outdoor benches are a hot commodity after knockoff.
The Story Bridge Hotel
Kangaroo Point
Originally named The Kangaroo Point Hotel and changed when the Story Bridge was built in 1940, this stalwart of Brisbane's pub scene is best suited to those who want to enjoy a pint in the thick of the action. Located under Brisbane's famous bridge, The Story Bridge Hotel is known for always televising the local footy game, pumping out a juicy steak at Deery's Restaurant, and for restoring any damage done the night before with its hearty breakfast menu (and coffee too).
The Transcontinental Hotel
Brisbane CBD
Take 130 years of experience, three bars, a restaurant, and a dash of CBD charm, and you've got the recipe for an iconic local pub. (And probably a hangover, but we digress.) Folks have been pounding the pavement for over 130 years to pull up a pew at this inner-city gem. Just across from Roma Street and a quick stumble to Suncorp, The Transcontinental Hotel is a popular icon for footy nights, corporate lunches and that totally tax-deductible business meeting. Cough.
Prefer somewhere with a bangin' cocktail list and bartenders who sport man buns? Check out Brisbane's absolute best bars right here.
Image credit: Breakfast Creek Hotel, Boundary Hotel