Whether you're eating clean, or you're a gluten free kid from back before it was cool, we have tracked down some of Brisbane's best gluten free lunch options. Because you guys generally don't get to have sandwiches, and we really feel for you.
Primal Pantry
The team at Teneriffe's paleo haven, Primal Pantry, are well versed in the potential perils of gluten, and their menu is an intolerant's dream – everything is gluten free. That includes the BBQ beef ribs, the Mexican beef cheeks with salsa, the crispy fish tacos, and their totally moist pistachio protein balls. If you're looking for gluten free lunch in Brisbane, Primal's a great option.
Symposium Cafe
A hop, skip, and jump down from The Urban List office, we are all firm fans of the Symposium boys and the great fare they serve up of a lunch time. Their menu has a strong paleo bent, so you can rest easy because there is going to be something GF here to tempt you! Their naked Kobe beef burger (cute, no buns) and the prawn Thai salad are must tries (and they also do delish' gluten free treaties to take you through the afternoon.)
Alfredo's Pizzeria & Bar
As good as Alfredo's is for a late night stumble and munch, it's also a super duper idea for mid week lunch (Friday lunch would suit this place very well indeed). And, what's more, their kickin' pizzas can be made on a gluten free base. Our favourite's include The Brown Sugar (meatballs, provolone, and pancetta, The Ziggy Stardust (pumpkin, crispy sage, and balsamic onion), and The Stevie Nicks (with fig, prosciutto, goats cheese, and basil).
Mondo Organics
West End's Mondo Organics is a fully licensed organic restaurant, with a focus on healthy eating and great food. Gluten free options make up the bulk of the menu, and lunch is available from Friday to Sunday. (They also do catering, in case your office wants to order in.)
Hosokawa Japanese Restaurant
Sashimi might be a GF no brainer, but we thought it prudent to draw your attention to Hosokawa, a little known, but much loved, Japanese spot on Racecourse Road, that does a killer raw fish feast and they have amazing lunch specials to boot.
Claret House
Ok, we know we're always raving on about Claret House. But that's because 1. The location is great. 2. They are super friendly. And 3. It's really hard to find an entire fine dining menu that is or can be gluten free.
Botanica
Unless you live under a rock (and, if you do, we've got just the thing for you [link to campaign], you would have heard someone wax lyrical about the amazing salads and baked gluten free treaties from Paddington's Botanica. Their salad menu is always changing, but whatever's on the list for the day, you know it's going to blow your mind (and your taste buds).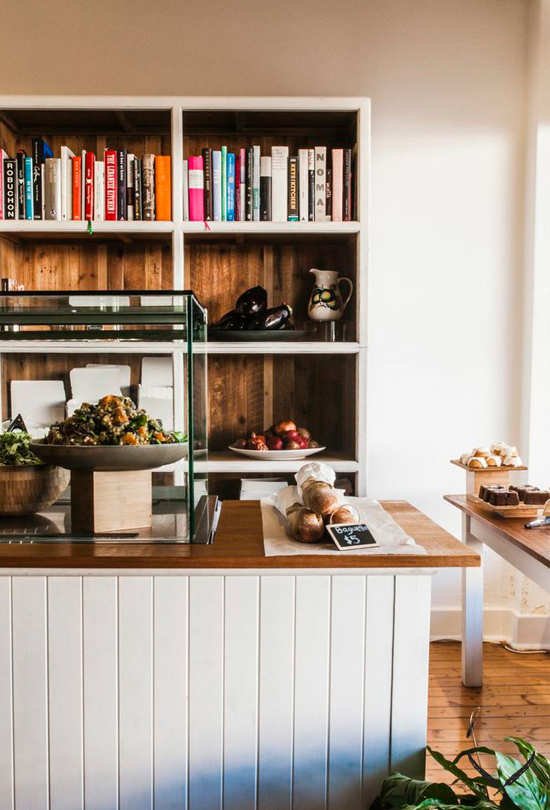 Chester Street Bakery & Bar
Carbs lovers, get excited. Chester Street are baking gluten free bread, so you can swing buy and pick up a loaf to MYO sandwiches, or you can eat in. Their gluten free bread is available with all their delish' lunch time menu items. Baked in the their in-house wood-fired oven, you know it's going to be good.
Image credit: The Clever Carrot, Geoffrey Zabelle