Gone are the days when being gluten-free was a trendy health kick. For all of us legit gluten intolerants, being gluten-free is just the thing that has put a wedge between us and doughnuts.
The good news is that ever since being gluten-free was awarded 'health trend' status, more and more restaurants have started cooking up delicious foods we can actually eat. Here are Brisbane's best gluten-free restaurants right now.
Editor's note: Not all venues will be suitable for coeliacs due to cross-contamination, please check in advance.
Naga Thai
Brisbane CBD
If it weren't for that pesky soy sauce, Thai would be the perfect gluten-free cuisine. Fortunately, Naga Thai has ditched the wheat-laden soy sauce, serving up a menu full of Thai faves that has plenty of gluten-free options, so you can share a whole spread with your crew without the stress of having to order a totally different meal for yourself. Get the chilli pork belly stir fry and the coconut and turmeric pork shoulder curry and thank us later. Also, the cocktail list is banging—just saying.
Chu The Phat
South Brisbane
Take a stroll down Fish Lane and wander into Chu The Phat for Asian street eats galore. This South Brisbane fave has an entire menu devoted to its "gluten-friendly" options; we're talking fried chicken ribs, mung bean pancakes, stir fries, pork belly, fried mushrooms and more, all without those pesky proteins you can't digest.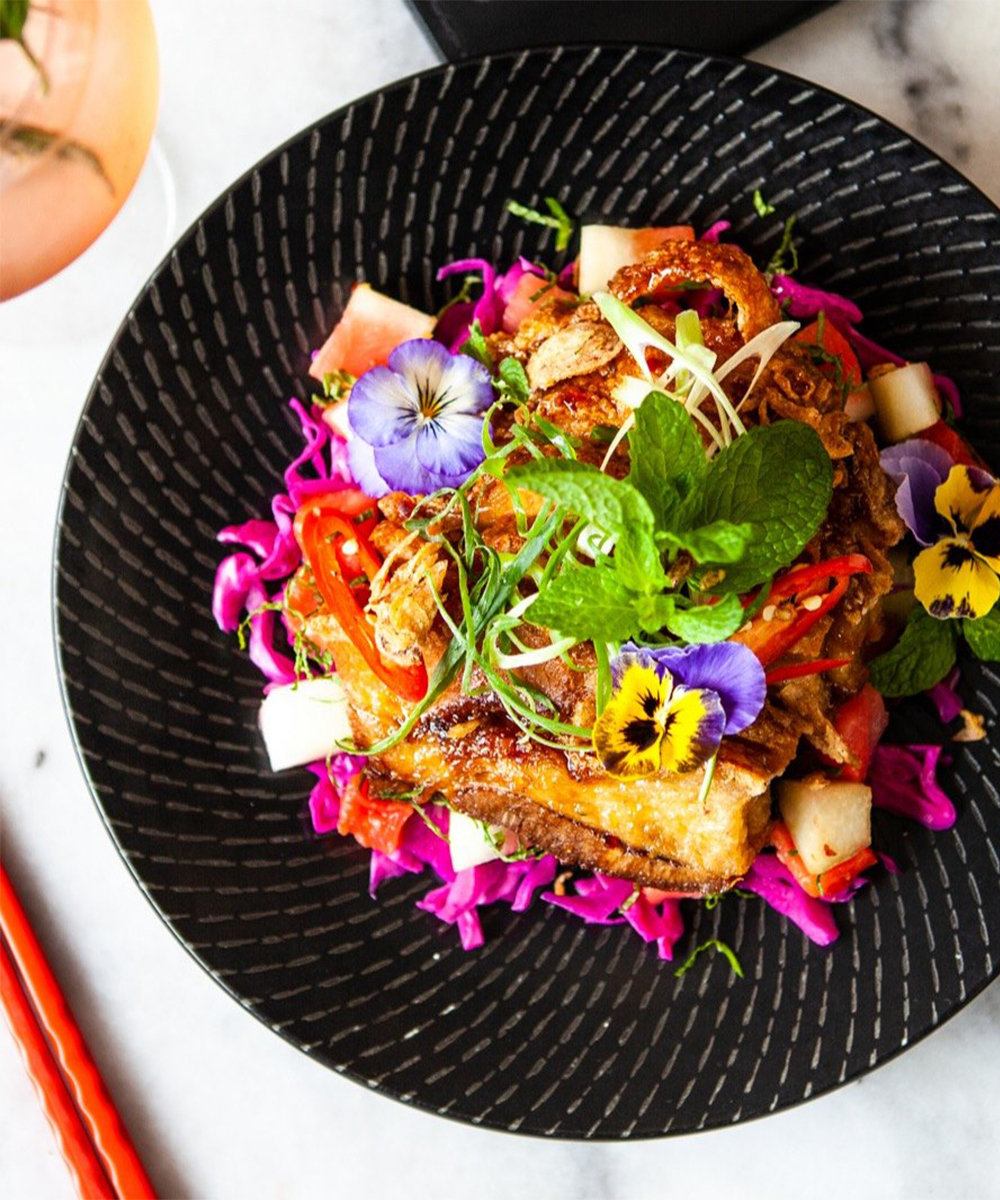 Libertine Restaurant
Paddington
For an elevated dining experience that welcomes all diets, we have Libertine. Serving up French-Vietnamese cuisine, this vibey restaurant has a menu overflowing with exciting gluten-free dishes. If you're fiending for a banquet, the waitstaff are super friendly and will make gluten-free substitutions so that you can enjoy course after course. Just make sure your feast includes the cracklin' twice-cooked pork belly.
Happy Boy
Fortitude Valley
Located under fairy-lit trees, the menu at Happy Boy is just as beautiful as the setting, packed with gluten-free starters, veggie options, noodles, and more. For minimal effort and maximum feed, all you need to do is order a banquet, let your waiter know your dietary requirements, and the chef will prepare a gluten-free feast for the ages.
You Came Again
West End
Are you gluten-intolerant AND vegan? You Came Again is your new favourite haunt. This trendy tapas bar serves up only plant-based goodies, from Kentucky fried jackfruit to vegan cheese platters, chewy brownies, and more. Best part? Every single item on the menu can be made gluten-free so you have no shortage of tasty, cruelty-free options.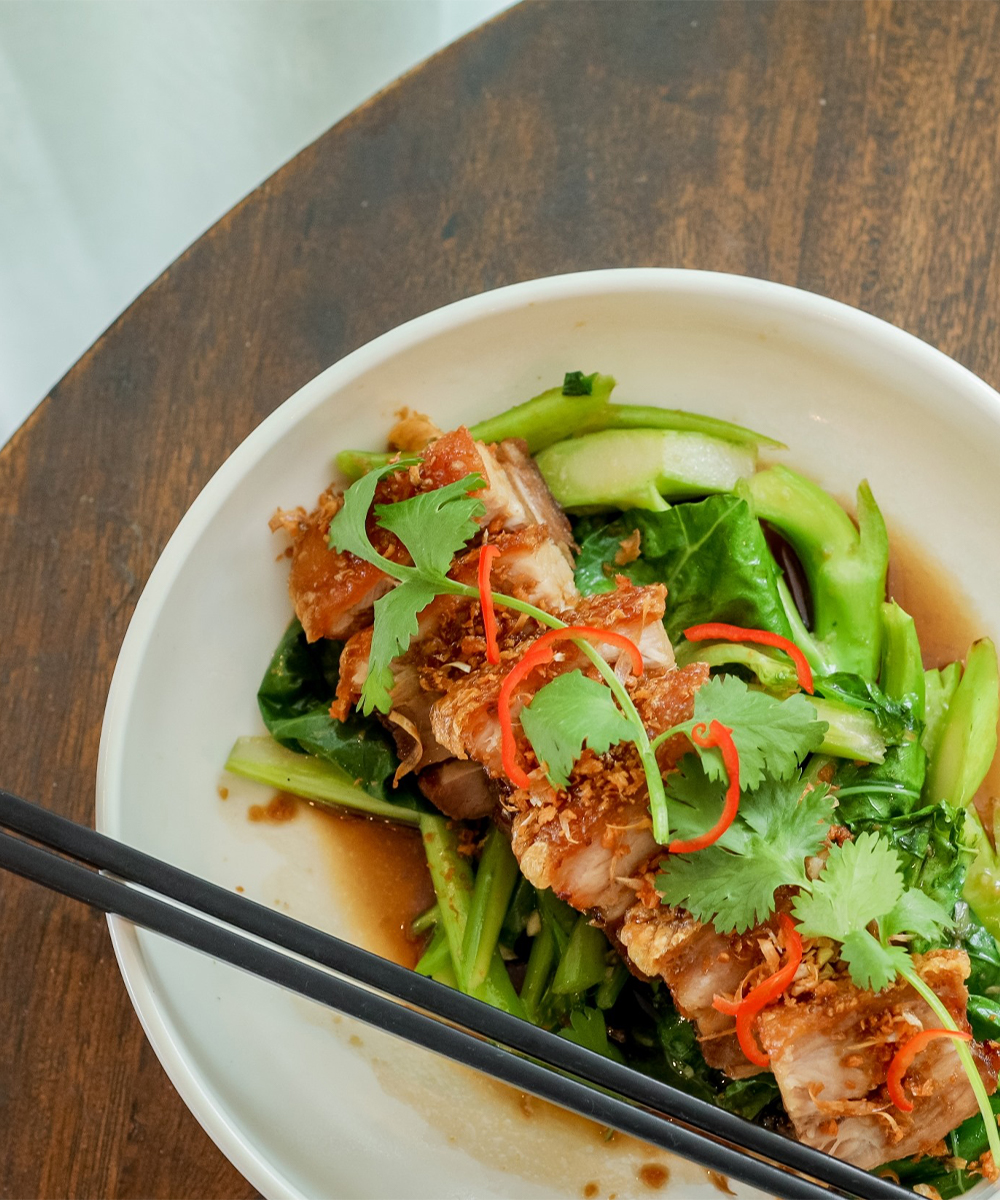 Pawpaw Cafe
Woolloongabba
Pawpaw Cafe has become a Brisbane institution, serving up aesthetic brunch and dinner that packs some serious taste. While their brekky and lunch menu is littered with gluten-free options, the dinner menu is where those with gluten intolerance can truly shine. Make sure you order the massaman beef cheek curry and maybe the panang duck curry as well—the rest is up to you.
Gnocchi Gnocchi Brothers
Paddington, New Farm And South Bank
Whether you're in Paddington, New Farm or South Bank, you can always grab a tasty bowl of gnocchi at Gnocchi Gnocchi Brothers, where they make gluten-free gnocchi on the daily. Choose from favourites like their bolognese, creamy lobster, mushroom and truffle options, or branch out to their other traditional dishes featuring vegetarian and vegan options.
Cheeky Poke
Newstead, West End, Brisbane City, Garden City And Greenslopes
What's more gluten-friendly than a cheeky bowl of poke? Cheeky Poke has been serving up gluten-free eats for a while now and we can't get enough of it. There's something about the fresh flavours in their loaded poke bowls that make you feel healthier from the first bite, and pretty much everything on their menu is gluten-intolerance-friendly—including their Butterbing brownie cookie sandwich.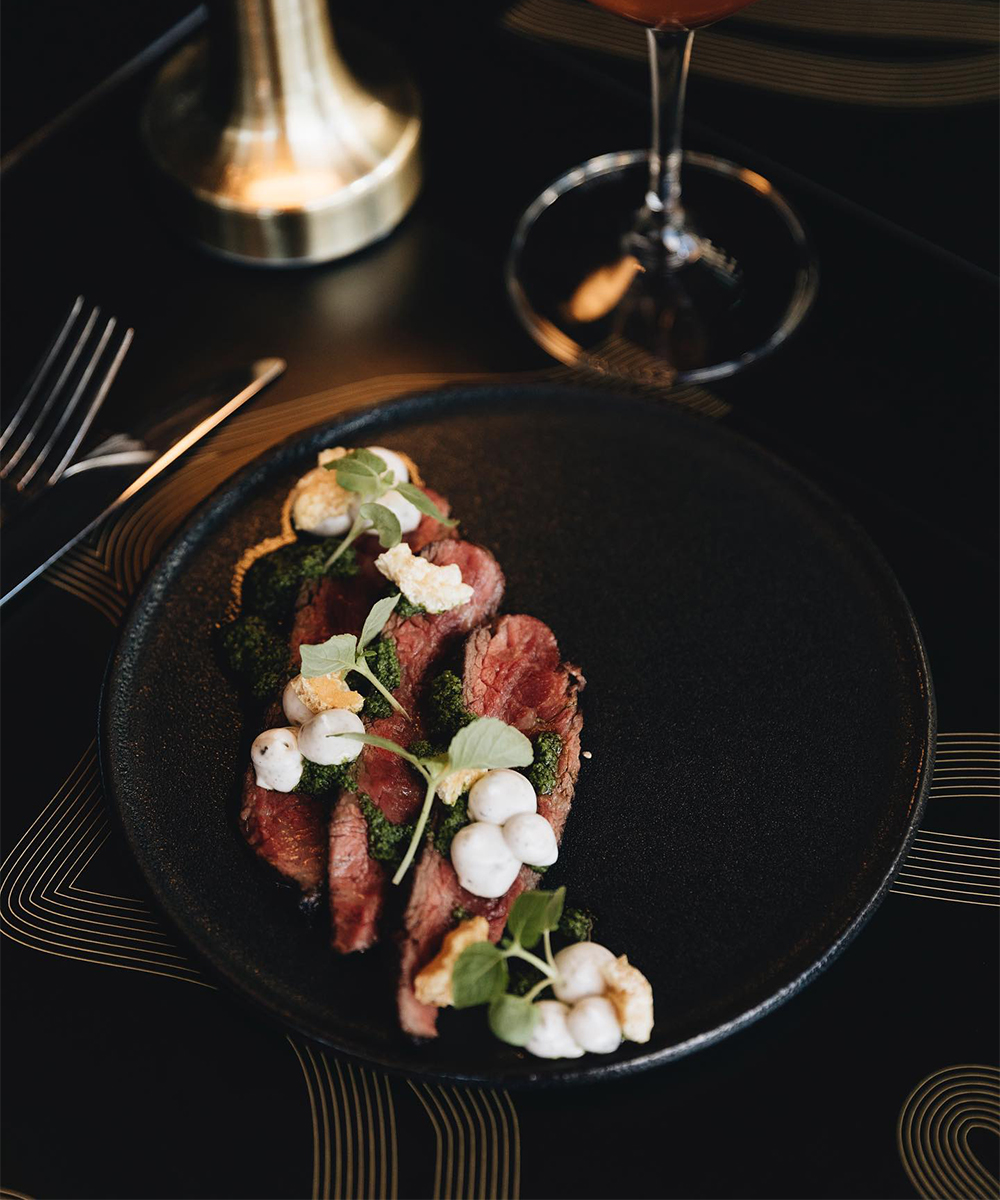 Rogue Bistro
Newstead
Sleek, elegant and ever-so-seasonal, Rogue Bistro offers gluten-free options for every monthly degustation they release. That means you can enjoy a multiple-course fine dining feast without picking your way around the bread and pasta. And that you'll want to go back every month for the new degustation, just like the rest of us...
Hai Hai Ramen
Paddington
There are some foods that simply need gluten to exist, and we thought that ramen was one of them. Hai Hai has proved us wrong, serving up brothy bowls of delicious sweet potato glass noodles in place of the usual wheaty fare. They also offer plenty of vegan and vegetarian options so you can enjoy a hearty bowl of ramen no matter how many dietary restrictions you have.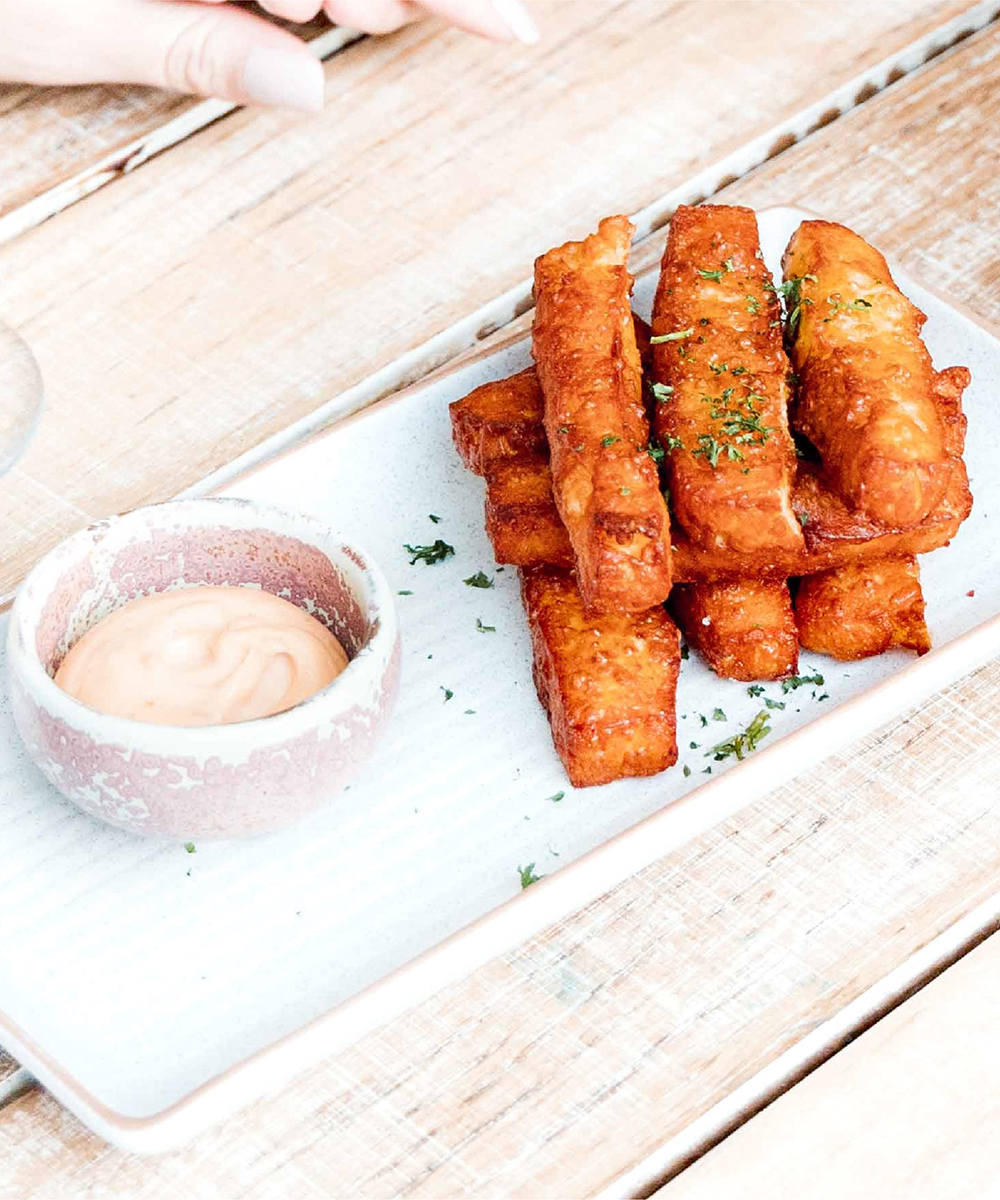 Comuna Cantina
Everton Park and Brisbane CBD
For legit Mexican and South American street food, you need to check out Comuna Cantina. Expect all your guac-filled favourites, from gluten-free tacos to healthy salads, loaded nachos, and even a warm, chunky, gluten-friendly brownie for dessert. While you're there, make sure you check out their epic cocktail menu—you'll want to order at least a colour.
Casa Cibo
Chermside
After a long day of shopping, sit down to a well deserved Italian meal at Casa Cibo in Westfield Chermside's dining precinct. Ask for their gluten-free menu and you'll be blessed with everything from antipasti to traditional pizza, pasta, gnocchi, and more—all wheat-, rye- and barley-free. Even their tiramisu and torta al cioccolato (chocolate cake with peanut buttercream) is gluten-friendly.
Maya
Fortitude Valley
The menu at rooftop bar Maya is overflowing with traditional Mexican eats, the vast majority of which are gluten-friendly. We recommend spending your time with a gluten-free duck taco in one hand and one of the world's best frozen margaritas in the other as you watch the sunset with rooftop views.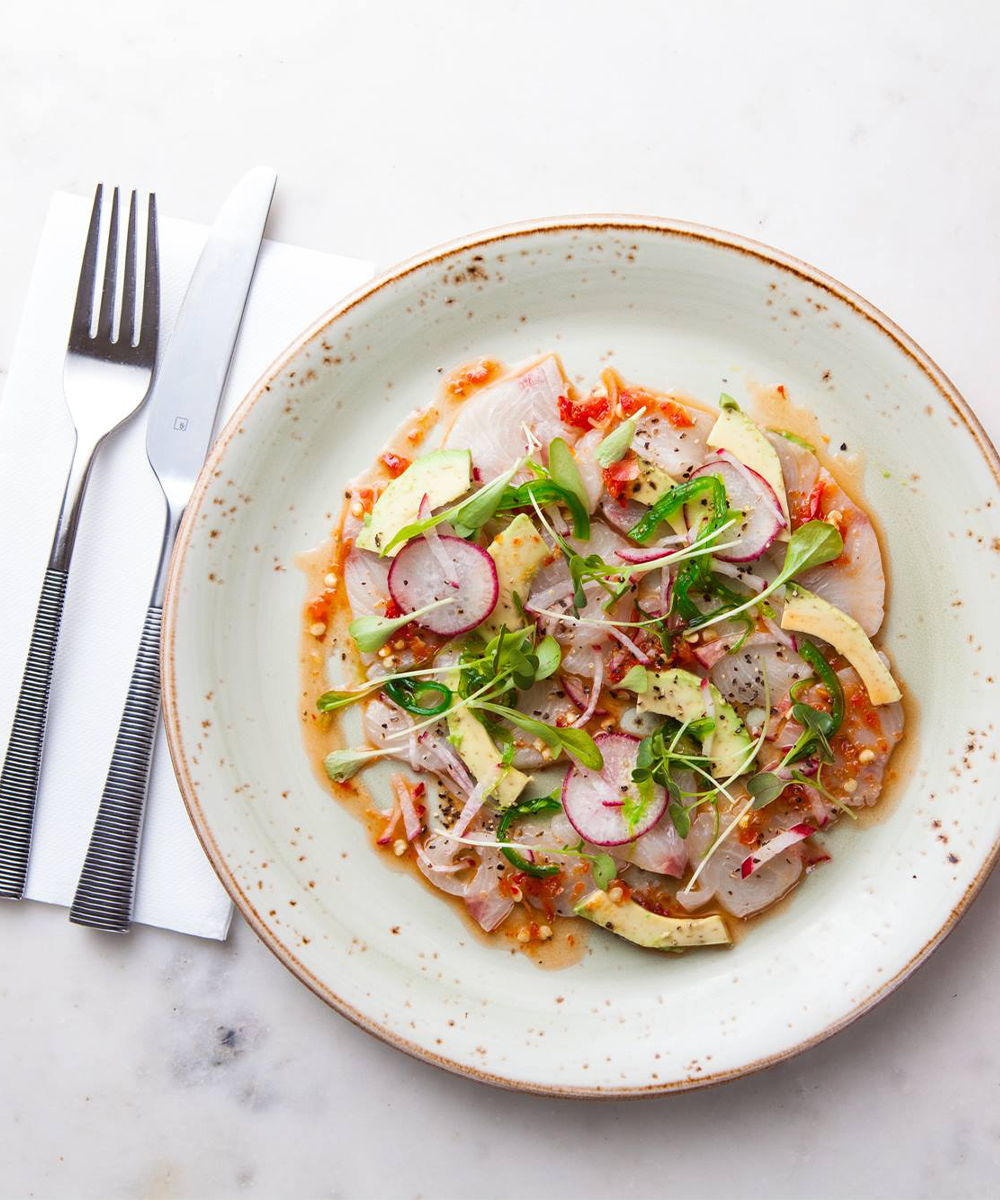 Covent Garden
West End
At Covent Garden, the entire menu is coeliac-friendly. Yeah, you read that right. No 'gluten-free option available', no 'cross-contamination may occur', just 100% gluten-free. From sweet potato gnocchi to cheese platters and even their dessert menu, you can finally select from the entire menu without fear.
Vaquero
Albion
For elegant eats direct from farm to plate, check out the gluten-free options at Vaquero Dining. Nearly their entire menu can be made gluten-free, serving up everything from ceviche to wood-fired lamb rack, cheese boards and mango sorbet for dessert. Order their banquet for a decadent evening, free from gluten.
If it's a good vegan or vegetarian restaurant you're after, head here.
Image credit: We Are Darcy Starr, Libertine, Pawpaw, Grace Elizabeth Smith, Comuna Cantina, Maya