A little bit of rain here and there is good for all of us—the grass gets a little greener, the temperature gets a little lower. But when the rain sticks around for longer than a week, we realise a lot of our favourite things to do need clear skies and dry shoes.
However Brisbane is a city that's big enough to boast some pretty sweet undercover and indoor places, perfect for when the sky never stops spitting. Keep yourself happy and busy with the best things to do in Brisbane when it's raining.
Get Competitive At A Bar With Activities
A bar where there's not just drinks aplenty, but enough to keep you and your crew occupied for an entire afternoon and into the night? Tell. Us. More. Sometimes a rainy afternoon calls for more than a few laid back drinks, it demands the spark of competition and some hand-eye coordination. Whether it's battling vintage arcade games at Pincadia, or shooting hoops at B Lucky & Sons, there's more than a few spots to keep you busy—check them all out here.
Get Cultured At An Art Gallery
We've all dreamed of having a Ferris Bueller's Day Off moment, carrying out a perfect diagonal line pose in an art gallery, maybe with friends called Sloane and Cameron as well (although not compulsory). Brisbane has a heap of art galleries dotted around the city and on the suburban fringes that can give you your best chance to be Ferris, but they also give you the chance to see both local artists showcasing their work and some bigger names with touring exhibitions. GOMA is naturally a favourite, but there's plenty of smaller ones to be found—check them all out here.
Join The Circus At Archie Brothers
Calling all whose jaws are willing to hit the floor, Archie Brothers Cirque Electriq is here to properly wow. If you've always dreamed of running away to join the circus, Archie Brothers could be your rainy day home, and you don't have to run too far (phew). With arcade games, bowling, virtual reality thrills and bumper cars, there's enough to keep you occupied all day. And if you get hungry, you can just venture into Upstairs by Toombul, which is kitted out with eateries ranging from dumplings or burgers to fine Italian cuisine, not to mention endless 'gram opportunities. Childhood dreams, fulfilled.
Explore One Of Brisbane's Museums
You know what? Museums are fun. Period. Give them a chance and Brisbane's collection of museums will wow and even relax you, as well as keep you dry when there's cumulonimbus on the horizon. You can stroll through the Museum of Brisbane in City Hall, or get cheeky at the Sciencentre in South Brisbane, depending on your mood for the day. Not only do museums let you learn as you walk, but they're peaceful alternate realities where everyone can go at their own pace, while you travel back in time. Find all of Brisbane's best here.
Slide Around A Track At Slideways
Go karting is always fun, but what about when it's raining? Avoid being spattered in the face with rain and wind and head to Slideways at Eagle Farm. Their multi-level indoor track that reaches 425m in length, and even has a viewing area if you love the race, but don't like to drive. If you've got time up your sleeve, set out to try and beat the Guinness World Record for the longest distance travelled at an indoor kart track by a single driver in 24-hours. Or just enjoy yourself while you wait for the rain to clear.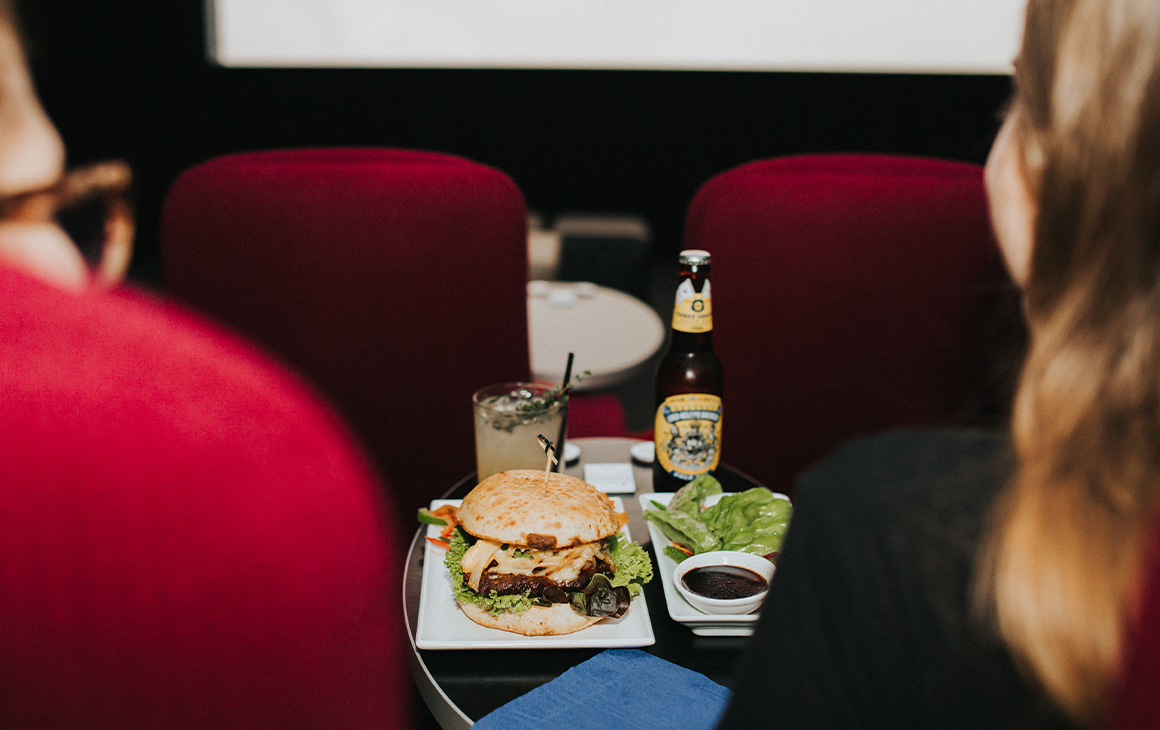 Swap Netflix For Blockbusters At Blue Room Cinebar
Netflix is great until you reach the 30-minute mark of a movie and your neck starts to ache because your laptop is on your belly, or you feel like a beer but the bottle shop is outside in the rain. Swap the Netflix and chill for a true cinematic experience at Blue Room Cinebar, giving you a gold-class experience at a fraction of the price. Mmm, did someone say cheese platter? Yep, you can get dinner, drinks and a movie from the comfort of your recliner without even getting up. Forget that it was ever bucketing outside with authentic Thai food and signature cocktails dished out while the movie plays on.
Bounce Around At BOUNCEInc
If you've ever been double bounced so ferociously, or felt the sting of the spring on a classic trampoline, that you vowed to never jump for fun again, then we urge you to reconsider. BOUNCEInc gives you all the fun of trampolines, with the added bonus of foam cubes to plunge in to, and plenty of padding to protect you from those springs. Don your sticky socks, you're going to jump til you drop. Whatever the weather, BOUNCEInc gives you an endorphin-filled kick, even if the six year olds on the trampoline next to you are showing you up.
Get On The Ice At An Ice Rink
The best part about indoor ice skating rinks, aside from the noticeable difference in temperature as you walk in, is their complete lack of exposure to the elements. Brisbane has several skating rinks around, perfect for attempting a beautiful pirouette on the ice, or for those more daring, perhaps a triple jump (do not do this). Rainy days usually bring a fair bit of steam and humidity, as the clouds decide on what they're doing for the day, but at these Brisbane ice rinks, and you can let it go for hours.
Chase Ghosts On A Boggo Road Jail Tour
Step back in time and please the true-crime addict inside you with a tour of the Boggo Road Gaol. Depending on what really resonates with you, you can choose from a multitude of tours that are themed around history, escapes, prisoner, officer and ghost tours, or a gallows exhibition. While you might be trying to stay out of the rain, it might be even better to go when it's bucketing—think spooky water drops, damp cool cells and maybe a cold trickle down your back. Was that a ghost?
Stack Up A New Reading List At A Bookstore
To be honest, there might not be a better pairing than that of wet weather and books, new or old. Brisbane's independent bookstores are a surefire way to pass the time—and you might even find a new favourite author while you're at it. On a budget? Find yourself a library instead, where you cozy up in a corner and lose yourself in a fictional world, with no one to ask if you're going to buy that.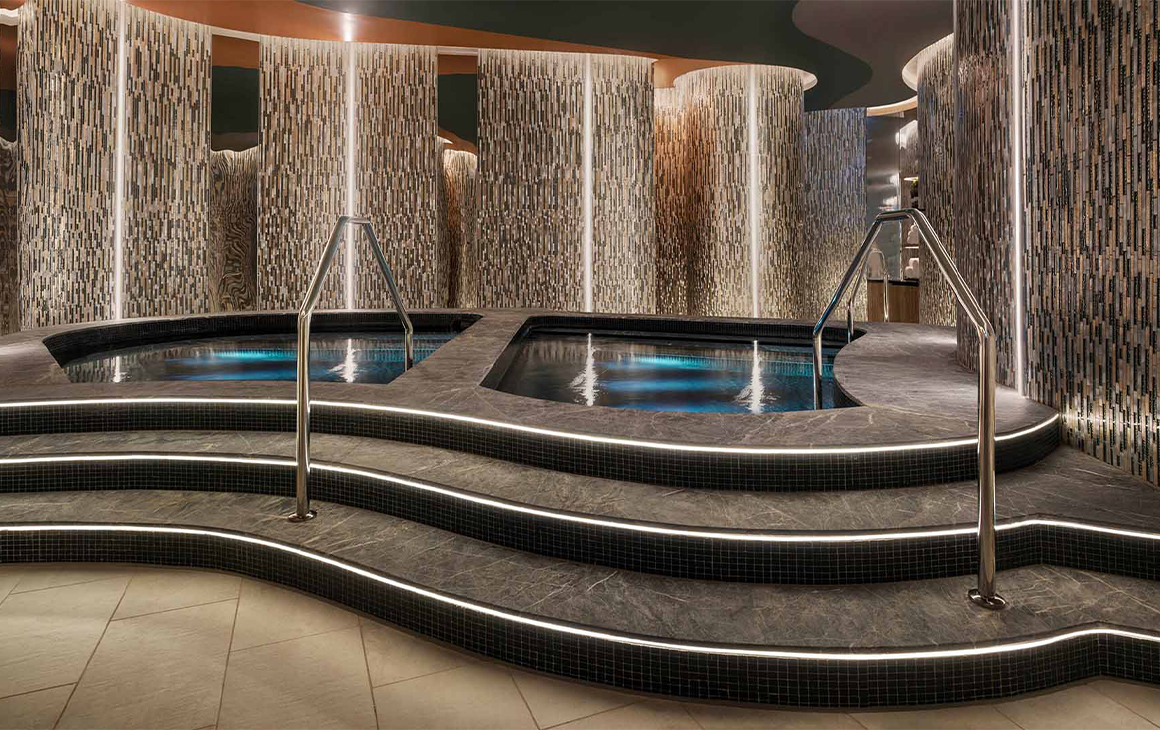 Soak And Steam At An Indoor Spa
Pores be pure, it's time to steam your face to perfection. Whether you opt to breathe in some steam, bliss out in a float pod or just soak all your rainy day blues away in a spa pool, there's plenty of relaxation to be found in the spas and bathhouses around Brisbane. Outside might be cold and drizzly, but your insides will be warm and fuzzy. Check out all our favourites here.
Take In The Stars At The Planetarium
Brisbane isn't notorious for being a star-spotting epicentre, being a capital city and all, but we do have the Sir Thomas Brisbane Planetarium, and that's as close to clear, starry skies as we're going to get. Including an observatory, the Sundial Courtyard and the Cosmic Skyzone, Brisbane's Planetarium is weather proof in the best way, and stars are out 24/7.
Scale Walls At Indoor Rockclimbing
The word 'rock' gives off a distinctly outdoor feel, but when you chuck on 'climbing' after it, Brisbane rises to the challenge and defies outdoor expectations, offering up a host of indoor rock-climbing walls to scale on the odd rainy day. Urban Climb has outposts in West End, Newstead and Milton, and with RockSports covering the Fortitude Valley end of the city, there's really no shortage of walls that you can climb while staying high and dry.
Tackle An Escape Room
Rain naturally dictates that you should stay indoors, but what happens when you can't get out of the indoors? Escape rooms aren't a new concept, but there's consistently more popping up around the city, and they're the perfect vessel for a rainy day. Perfect for small groups or families, or even a random collection of partners, you can try rooms like Fox in a Box in the CBD, or Escape Hunt in West End. Indoors? Check. Challenging? Check. Potential for you to never get outside again? Check. Find the city's best here.
Find Your Inner Ninja At Urban Xtreme
Yep, we've all yelled 'parkour' as we jumped over a crack in the footpath, but Urban Xtreme gives you a chance to really try it. If the rain shows no sign of ceasing, fear not, Urban Xtreme has other obstacles for the tacklin', so you can stay there all week. Whether you're climbing their rock walls with your ropes set to auto-belay, or practicing snowboarding on one of their two indoor slopes, you've got hours worth of fun that'll get your heart beating and your hands blistering, in the best way.
Want to stay up to date with the best things to do in Brisbane, rain, hail or shine? Check out our weekly event round up here.
Image credit: B Lucky & Sons, Hayley Williamson, W Brisbane