This one's dedicated to all the gluten-intolerant bread and pastry lovers. Let's be honest, the supermarket selection of gluten-free baked goods can be, well, uninspiring. Thankfully Melbourne has a handful of gluten-free specialty bakeries that are reducing celiac's fomo when it comes to being able to get their hands on fresh bread, pastries and desserts.
Here are the 5 best gluten-free bakeries in Melbourne:
Glazed
ELSTERNWICK
Every baked good that comes out of the Glazed oven is not only vegan but also gluten, soy and nut free. The specialist patisserie from an ex Vue de monde chef, Liran Adika, focuses on sweet and savoury goods, with an ethos around cakes, desserts,and bread for those who are gluten intolerant as well as the health-conscious through using organic ingredients and natural flavours throughout the menu. While Glazed offers a full gamut of gluten-free goods, it's Adika's signature Krembo that's causing a stir. Think fluffy meringue, combined with a decadent biscuit but completely free of the G.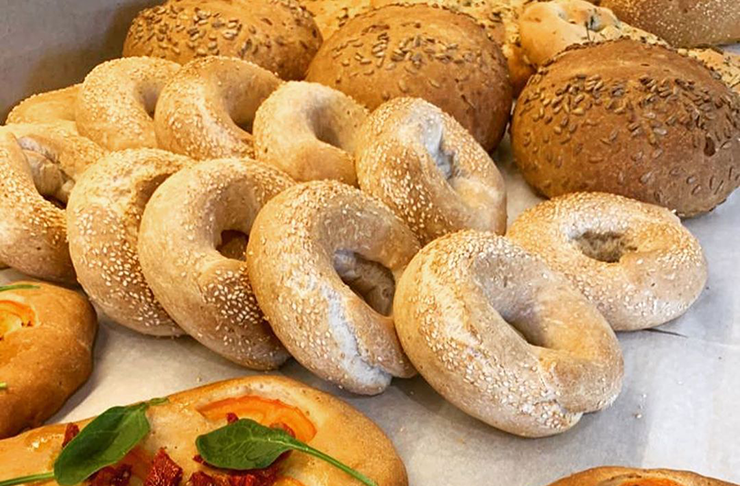 Butter Mafia
NORTHCOTE
Butter Mafia knows celiacs can be dessert obsessives too and their range of sweets is ready to cater to all your sugary but gluten-free cravings. Their signature bad boy brownies and peanut butter choc chunk cookies will be sure to satisfy your sweet tooth. You can head down to Butter Mafia's Northcote store to get a takeaway treat or pick up your online order. But this gluten-free bakery's claim to fame is delivery services.
Kudo
CBD
Inside Kudo, there's a previously unimaginable selection of gluten-free treasures. Be it a matcha-infused canalé, pomelo chiffon cake, cream-filled choux pastry or even a pull-apart Mars Bar-style cookie with wattleseed, they've got it all. As impressive as the baked goods are, it's the bread here that's the star; foremostly the sourdough. For anyone who has sampled gluten-free bread, it's a tough act to emulate the real deal but it was just this creation that cemented Kudo.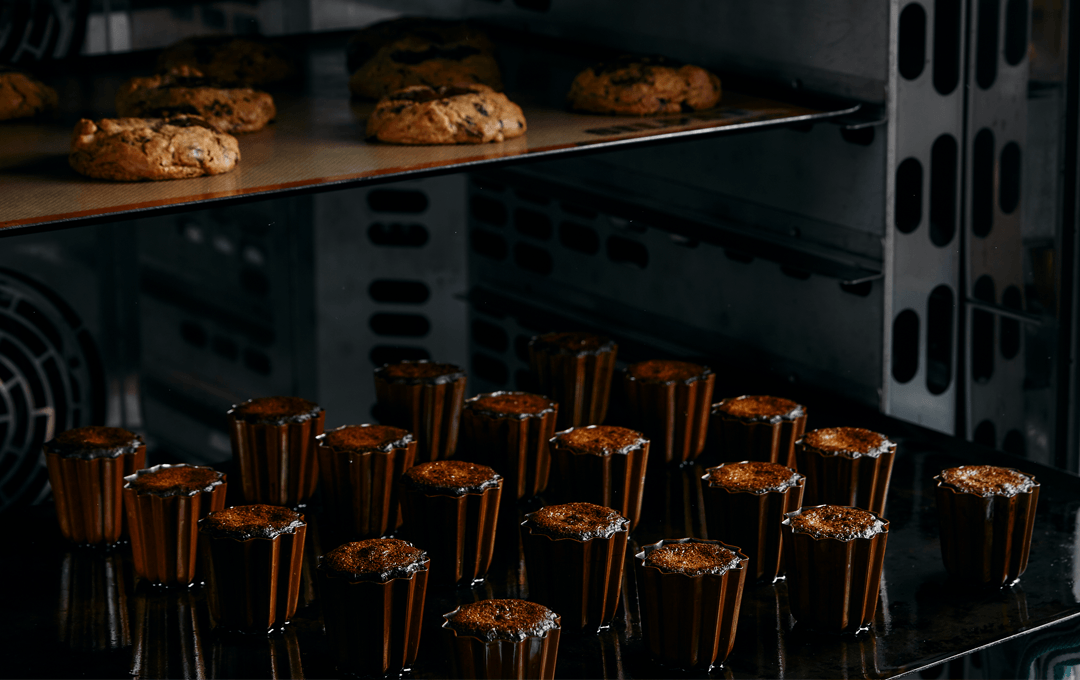 Strada
IVANHOE
If you've been hunting for gluten-free jam doughnuts, your prayers have been answered. Strada is baking all the goodies that are typically off-limits to the GF intolerant. Here you can bite into doughnuts and scrolls and rest assured that they're 100% gluten-free. But if your palette leans more towards the savoury side of the bakery range you'd be mistaken not to road-test Strada's fluffy English muffins and Turkish bread.
4Me Gluten Free
ELSTERNWICK
Located down on Kooyong Road in Elsternwick, 4Me is a coeliac-accredited gluten-free bakery. A popular institution for many allergy and intolerance sufferers, 4Me serves up an extensive range of not only gluten-free but also nut and dairy-free bread, cakes, pastries and more. There's a plethora of treasures to discover here, from their staple bagels and olive loaf all the way to their doughy cinnamon Babka, cupcakes, cookies and more.
Looking for the best gluten-free restaurants? Right this way.
Image credit: Parker Blain (Kudo Bakery)