What a time to be alive, natural wine is cascading out of bottles at just about every restaurant and bar in Melbourne— pet nats to skin contacts galore. The very popular natural movement has transcended from fringe to well and truly the main stage, but although many enjoy drinking the more earthy, light and albeit fruity low-intervention drops, few (including ourselves) are well-versed in what natural wine actually is.
To get a read on the new vino sensation, we got into contact with Melbourne's beverage experts, a select few who've curated a wine list or two in their time:
George McCullough, Sommelier - Agostino
Rhiannon Lahatte, Wine Buyer/Head Sommelier, Builders Arms Hotel
Tash Sorensen, Bar Manager - Smith St Bistrot
Penny Vine, Wine Buyer /Head Sommelier - Cutler&Co, Marion

We asked them for an explanation on natural wine, why they think it has become so big in Melbourne, as well as a few of their own favourite drops:
What Is Natural Wine?

Natural wine is more a concept than a well-defined category. At the most basic level, it's wine made from grapes that are organically or biodynamically grown, have been fermented and had nothing else added to them. Sometimes it's wonderful, sometimes it's not. — George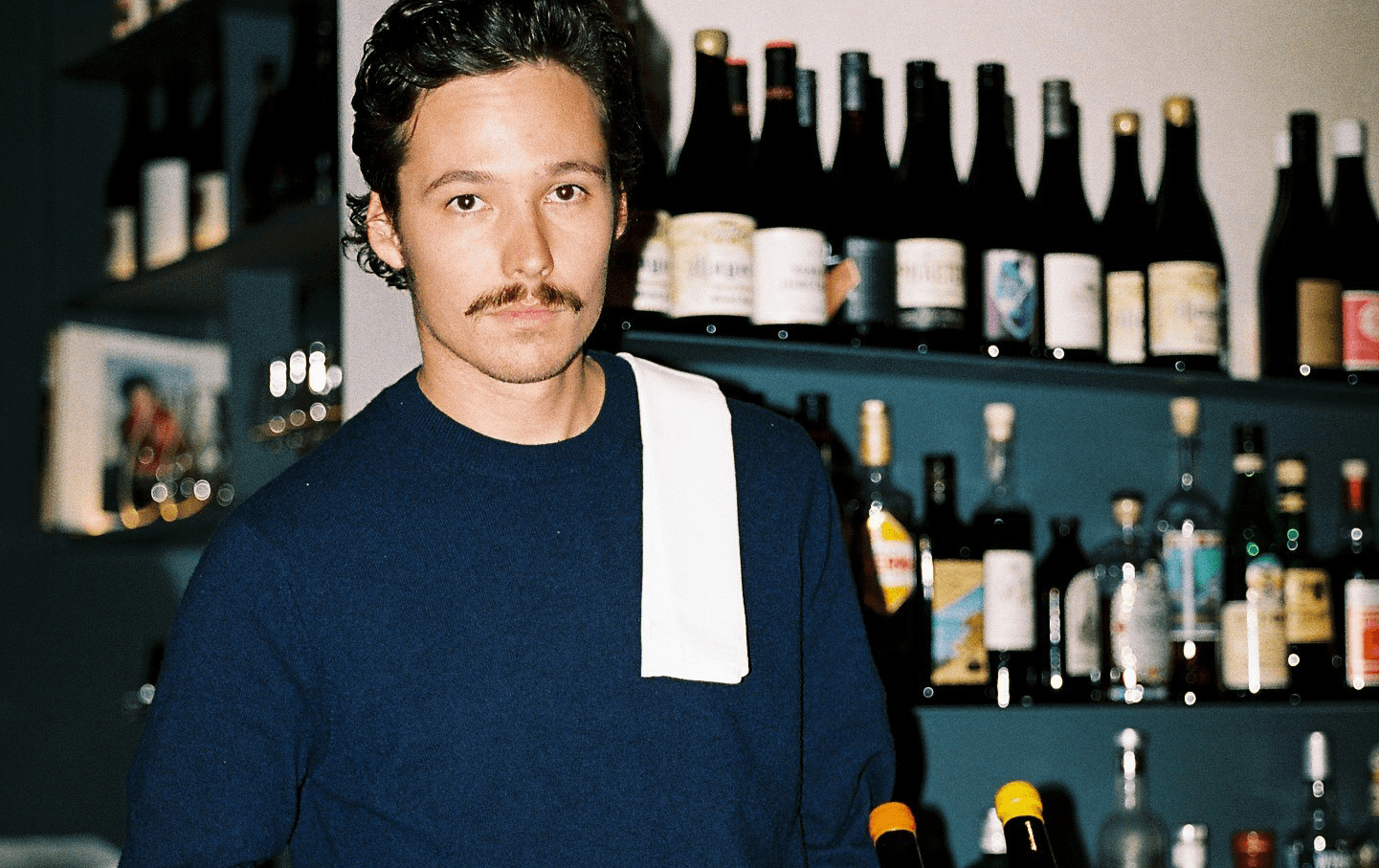 Broadly, natural wine is grapes grown organically or biodynamically; harvested manually; fermented using indigenous yeasts; vinified without any additions, processing aids or mechanical wine-making technologies. — Rhiannon
A style of wine designed by and for the curious and the strange. Fun, funky, weird and delicious, natural wine is juice to drink now. Appreciated for its transparent connection to the environment, organic process and disruption of classic wine-making techniques. — Tash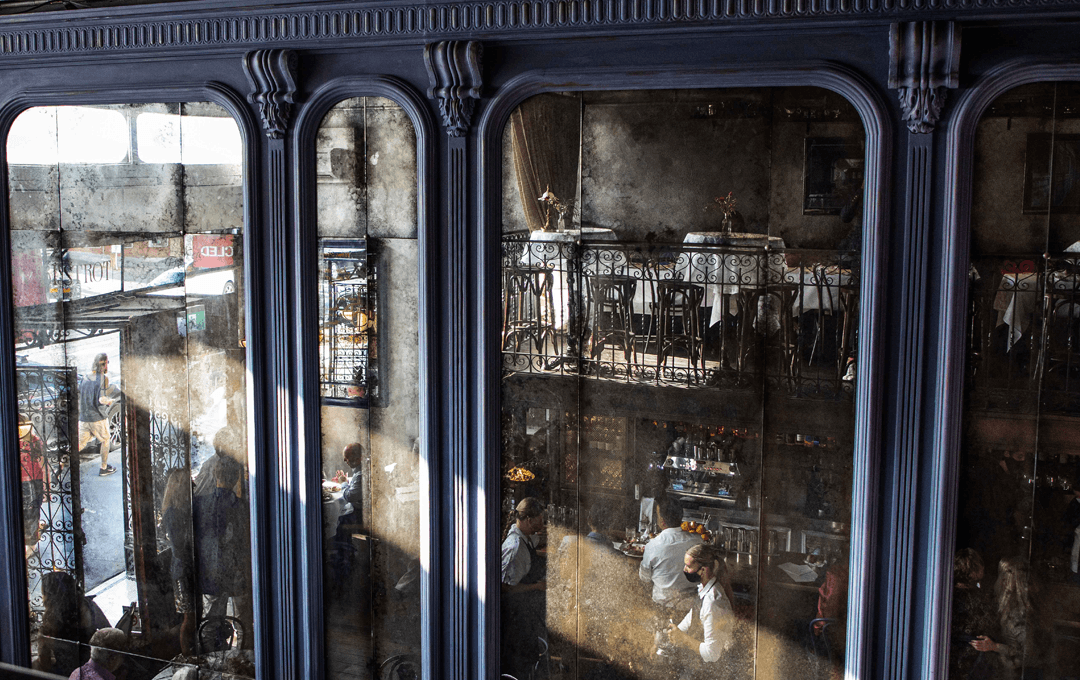 At its best, it's wines of quality that are made according to a philosophical framework of viticultural and winemaking practices that eschews chemical or mechanical intervention. Organic, biodynamic, indigenous yeast, minimal or no sulphur additions; no fining and minimal filtration.
We don't use the word natural in our restaurants but rather choose to use words that are more descriptive, and more accurate. Skin- contact white, lo-fi, low sulphur, pet-nat, esoteric, experimental. — Penny
Why Is Natural Wine So Popular In Melbourne?
Curiosity primarily—whether it be a desire to explore wines made in what's considered to be an unusual way, or a craving to explore more sustainable focused wines. Natural winemaking techniques employ respect for nature and often the unmediated flavours can be surprisingly joyous. It's virtuous consumption. — George
Melburnians are discerning when it comes to making purchases, whether it be choosing clothing labels that use ethical labour practices, eating organic and free-range produce, and supporting small family-owned businesses over conglomerates. — Rhiannon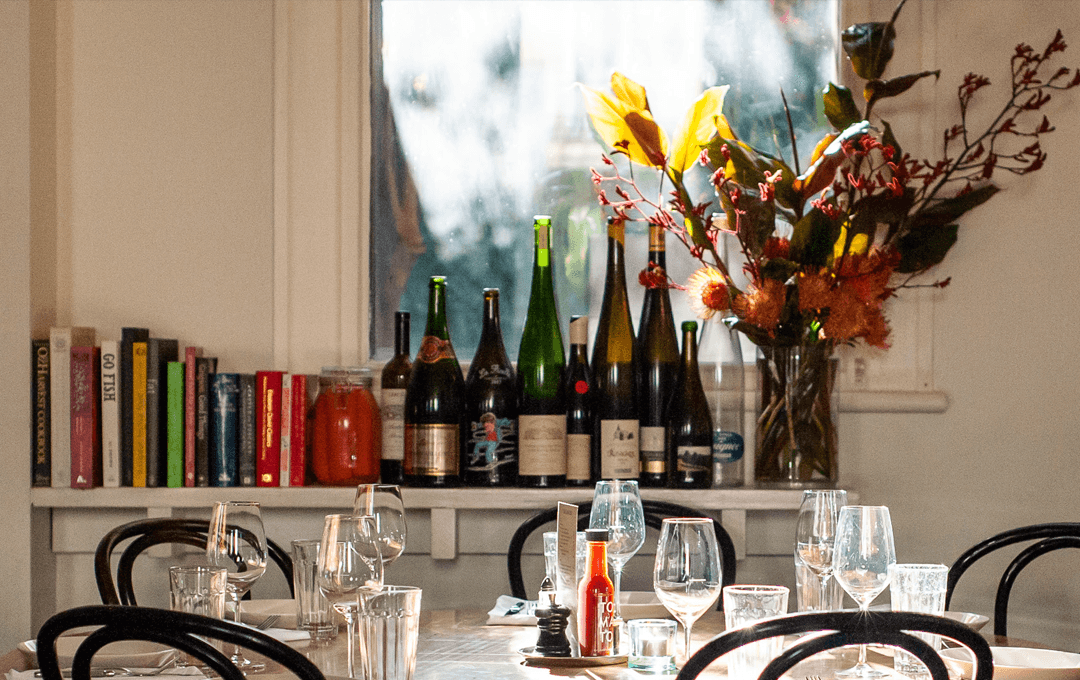 It quickly found a friend in Melbourne for its like-minded appreciation of diverse self-expression; a celebrated part of Melbourne culture. — Tash
In my experience when people ask for something natural, they are often looking for a style in the glass, rather than how it got there. Taking the time to have a chat with the guest and qualify those needs is part of good service and it's part of what makes Melbourne hospitality so great. I feel confident listing some lo-fi leaning, experimental styles at Cutler Co for our Wild Food, Wild Wine menu, because not only do we have the time to really talk to our guests about these wines, but Melbourne diners are discerning enough, and trusting enough to take the time to engage with us as well. — Penny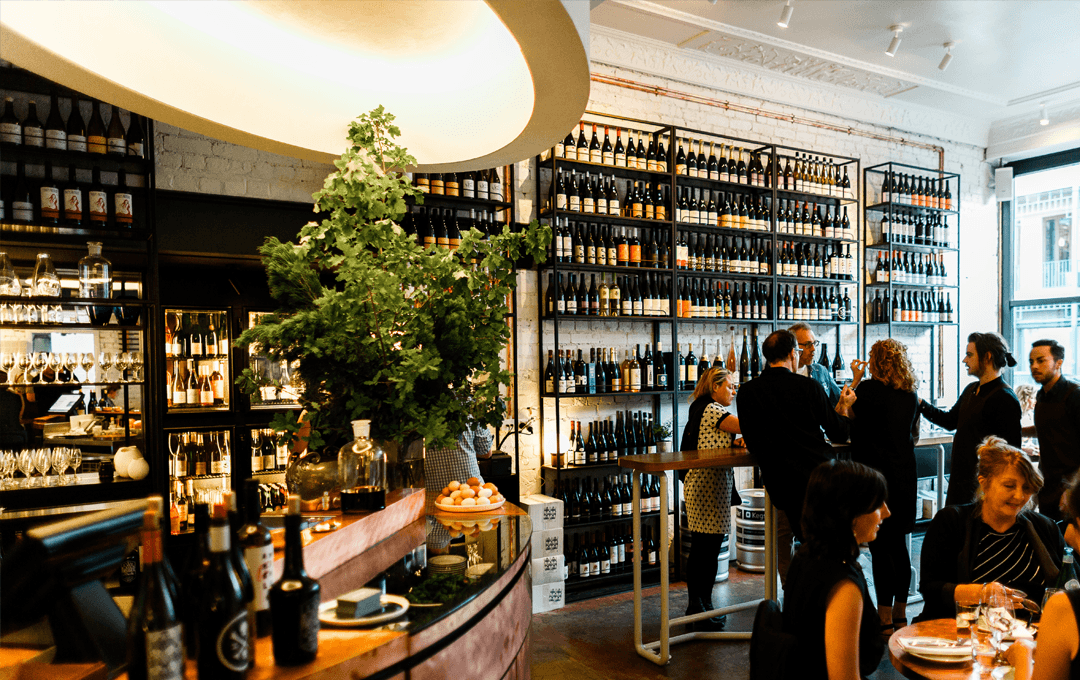 If you're keen to check out natural wine, here are a select few recommendations from the team above:
2021 Trutta Cabernet Franc
2020 Testalonga Baby Bandito Chenin Blanc
2008 Gravner Ribolla Gialla
2021 Latta 'Tranquil rosé' Nebbiolo
Check out Melbourne's best bars over here.
Image credit:
Agostino - Kimberly K. Canales-Ascui
Smith St Bistrot - Alex Squadrito
Marion - Harvard Wang
The Builders Arms - Roberto Pettinau