If there's one thing the people of Auckland seem to be excessively vocal about, it's Indian restaurants. Everyone has a fave and their fave is hands down THE best in all the land—no arguments, no questions.
To keep the peace between all you curry fans, we've sifted through your Facebook comments and munched our way through the city's curry houses. From creamy kormas and crispy pakora to dry fire-breathing curries and fluffy biryani, here are 10 of the best Indian restaurants in Auckland. You won't find naan better.
Paradise
Sandringham
Leading the Indian restaurant pack is Paradise, a bustling Sandringham takeaway and dine-in mecca with lines out the door—and for good reason, too. Their food has its roots in Hyderabad so expect lots of bold, vibrant flavours including dum ka ghost lamb, a super spesh chicken masala and an addictive spinach and cottage cheese saag paneer dish. Paradise also dabbles in Indian Chinese and we hear that their chilly chicken is sure to clear up your sinuses. Order lots of garlicy naan to mop it all up with and a mango laasi to extinguish any lingering flames.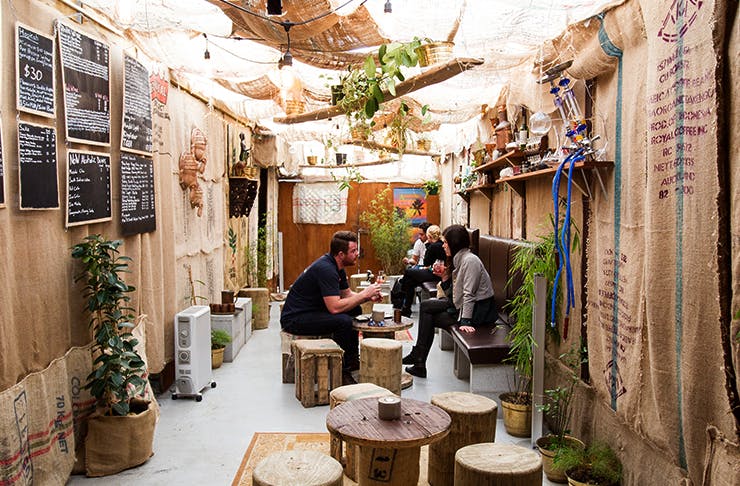 Satya South Indian Restaurant
Multiple Locations
With three restaurants dotted across the city (Sandringham, Grey Lynn and Mt Eden), it's no surprise that Satya is one of the best Indian joints in Auckland. Don't expect a sickly sweet butter chicken here—Satya specialises in Southern Indian cuisine. We're absolute suckers for their Rajasthani dahi pure entrée of yoghurt, boiled potato, chickpeas and tamarind chutney followed by the Satya special chicken curry with multi-layered paratha. They're also pros at the condiment game—mango chutney, hot pickles, cooling raitha and crispy papadums. Is your mouth watering yet?
Oh Calcutta
Parnell
It's one of the snazzier Indian restaurants in town but Parnell's Oh Calcutta doesn't mess around when it comes to top-notch service and nosh. Oh Calcutta has been churning out mind-blowing Indian food for 21 years in the form of prawn Malabari curry, Punjabi saag ghost and their Auckland-famous butter chicken. Their vegetarian curries are a meat-free dream and as for the naan, the chilli cheese creation is out of control. Read more in our verdict here.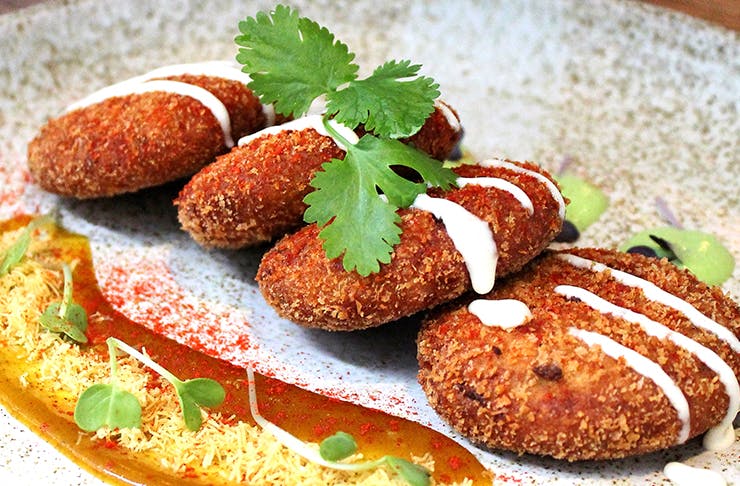 Épicer
Ponsonby
Ponsonby newcomer Épicer transforms everything we thought we knew about Indian cuisine. The bright space complements the fusion of cuisine—modern Indian fare with a light French touch. Our top pick is the flaming slow-cooked lamb chop Kashmiri. The tender single bone lamb chops are smothered in home-made garam masala, coriander and fennel and served on a sizzling hot plate. To ensure an extra zing, the dish is flamed on arrival to your table. It's lit—literally.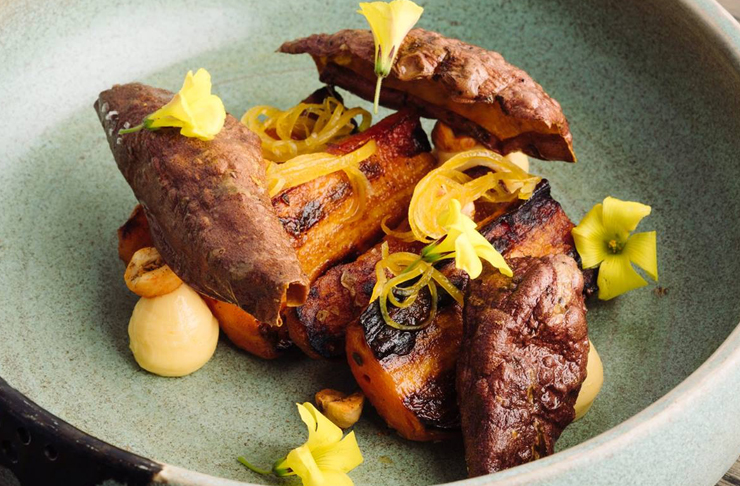 Cassia
Auckland CBD
Sid Sahrawat has fused together Indian cuisine and fine dining, and trust us, it's nothing short of brilliant. Situated in Fort Lane, Cassia has hit 'modern Indian' on the head via dishes such as pani puri, spiced eggplant, tandoori fish, beef short kib and kerala sauce and the delicious paneer and goat's cheese fritters. You'll be able to enjoy a cocktail before finishing things off with a beautifully plated dessert. The chocolate kulfi, grapefruit and cardamom combo is our pick.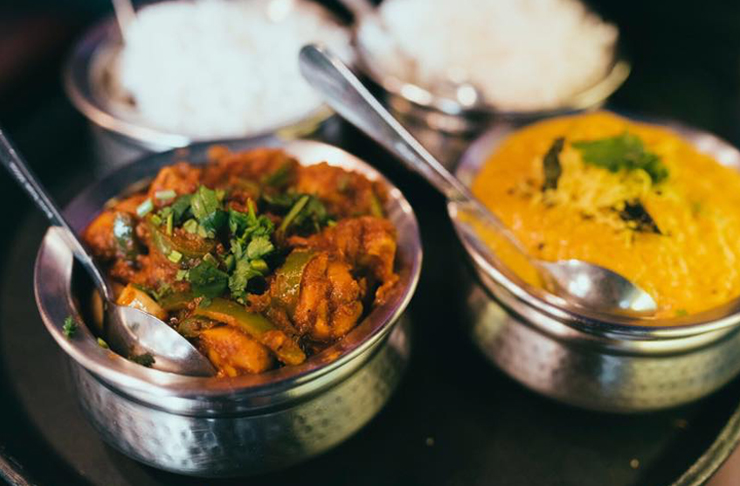 Chawlas Indian Restaurant
Auckland CBD
Curry in a hurry? Chawlas Indian will bring the food straight to you. With an efficient online ordering and delivery service, you'll be able to have an intimate night in with onion bhaji, saagwala chicken and loads of roti—all without moving your tush from the couch. This is our go-to hump-day treat because sometimes you just need a little indulgence to get you through the week, right?
Tiffin
Kingsland
If you're after authentic Indian and BYO, Tiffin in Kingsland has your back. It's been dubbed as one of the best spots to grab a traditional Indian feed serving up the likes of tadka dal, dry chicken curry as well as exceptional mansoori lamb kabab starter—lamb chops marinated in yoghurt, herbs and spices, and cooked in a tandoori oven. With red walls and a delicate bar area, it's a cute spot for a casual date night.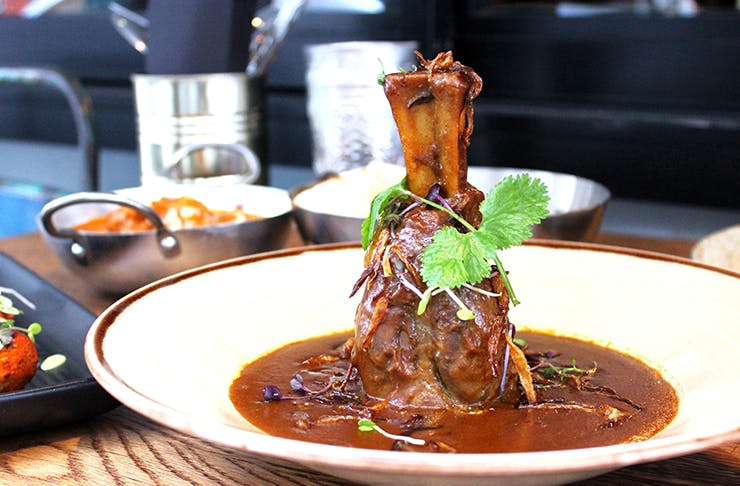 1947 Eatery
CBD
Founded by three friends with a passion for food, 1947 Eatery brings an authentic but contemporary take on Indian cuisine. The menu boats the most extravagant of foods such as a chicken lollipop. We're also totally vibing the butter chicken or lamb shank nihaari—both bring a whole new level of deliciousness. Located on Federal Street, it's the perfect lunch or dinner spot for those who partake in the daily grind of the CBD.
Santhiya's
Mt Roskill
If you thought Dominion Road was all about dumplings and noodles, think again. It's home to a cracking Indian meets Malaysian restaurant called Santhiya's who serve up Indian food with a twist. We're talking potato crepes with coconut chutney and sambar, and their famous boneless goat curry—a dry curry packed full of flavour. Eat it with buttery roti or fresh chappati.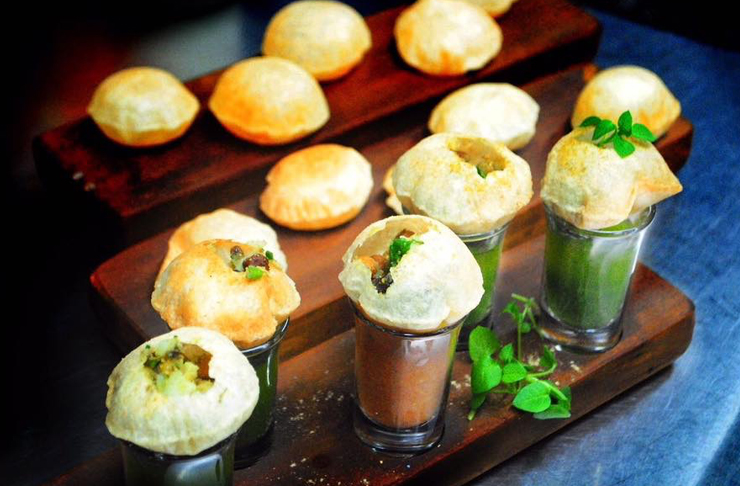 IVillage
Victoria Park
Tucked away in Victoria Park, IVillage is one of Auckland's best-kept secrets. The cosy restaurant is showcases exposed brick walls, ornate doors and twinkling fairy lights. At the helm, you'll find a mother-son duo who are passionate about serving some of the city's best—and most flavoursome—Indian fare. Start with Indian street food-style snacks such as gol guppa mini poories with spiced potatoes and date chutney—they seemingly 'pop' in your mouth. The chicken tandoori is not to be missed and the lamb shank curry is particularly comforting on chilly evenings.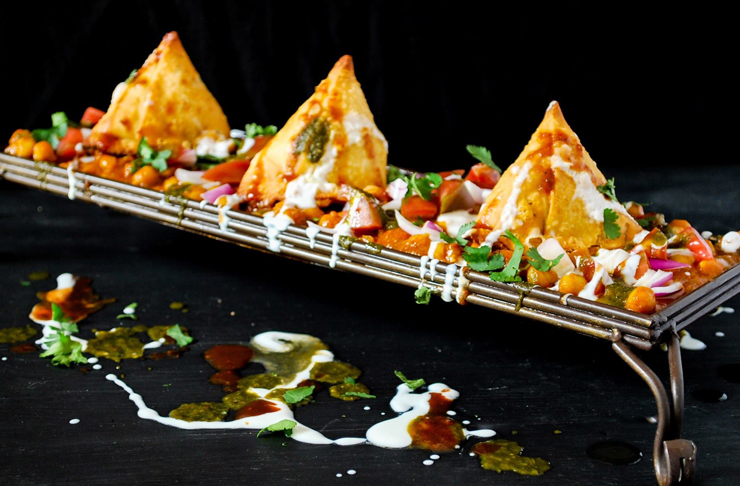 Big Tikka
Multiple Locations
Shaking up Indian cuisine over on the shore is Big Tikka, a modern restaurant that occupies both Takapuna and Whangaparaoa. They're all about using bold flavours (of course) and reinterpreting classic dishes in a contemporary way. We're talking transforming your average fries into crispy chilli aloo made with crunchy potato and soy sauce, best served alongside a sizzler plate or curry of choice.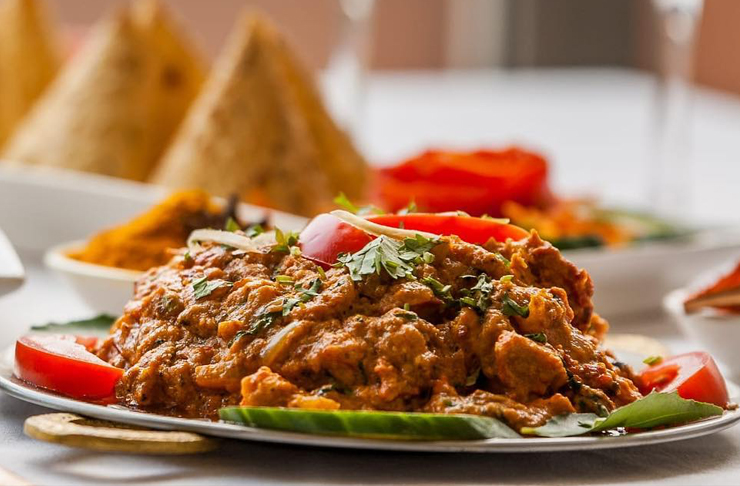 Raja's Indian Restaurant
Botany Downs
One of Botany Downs' best-kept secret, Raja's Indian Restaurant prides itself on whipping up seriously good Indian fare. You'll be introduced to everything from traditional aloo gobhi (cauliflower and potatoes in spices) and Punjabi home-style chicken curry and jalfrezi to a tasty lamb saag. Make sure you order a mango laasi—it's as authentic as they get.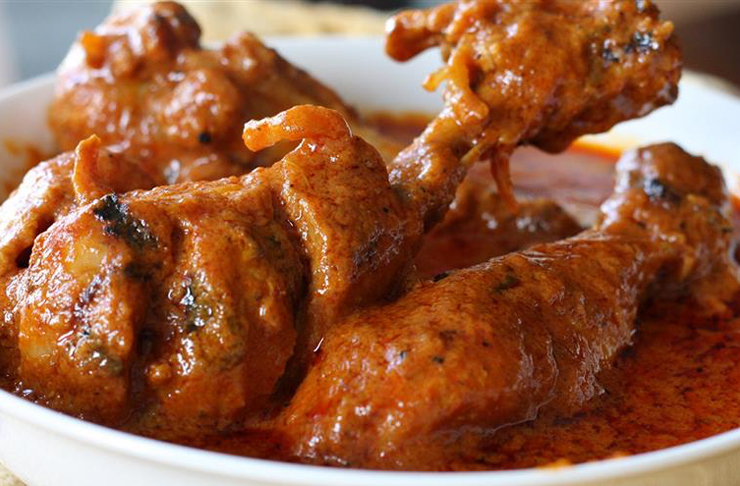 Shor Bazaar
Lynfield
One thing that can either make or break a good Indian meal is the naan, and Shor Bazaar in Lynfield has got it down pat. It's a cosy space where you can pop in on a rainy day to feast on chicken tikka masala or prawn haryali or grab a bunch of curries for takeaway. We've heard that their gajar ka halwa dessert made with carrot, milk and cardamom is a sweet, sweet finish.
Chand Indian
Rothesay Bay
Last but not least is Chand Indian. This Rothesay Bay gem is popular with the locals but also reels in curry enthusiasts from all parts of the city. Their menu is mammoth, chock-a-block with a variety of chicken, lamb, goat, beef, seafood and veggie curries as well as irresistible starters and bread. We're fans of ordering a dry, spicy curry and scooping it up with a nut and sultana-stuffed Peshwari naan. It's a sweet, savoury match made in heaven.
Image credit: Jaiden Bhaga, Lydia Arnold at Satya, Cassia, Big Tikka, Chawlas, IVillage, Big Tikka, Mumbai Express, Short Bazaar