There's nothing better than a delicious Indian feast. And with everything from comforting curries to tasty bread, tandoor, biryani and samosas to tempt you, it's almost impossible not to over-order.
Whether you classify yourself as a spice warrior or you can't handle the heat, there's an Indian dish to satisfy your tastes. No meat? No problem. This cuisine hands down has the most delicious and flavoursome vegetarian food you can find.
Get ready to dig in at Perth's best Indian restaurants.
2 Fat Indians
Highgate Carousel, Joondalup, Northbridge
If you're craving an Indian feed, look no further. Two Fat Indians serves up all the classic curries you know and love. Carnivores shouldn't go past the big fat meat platter. Just don't be embarrassed to polish off more than your fair share of the spread, because you will eat. A lot.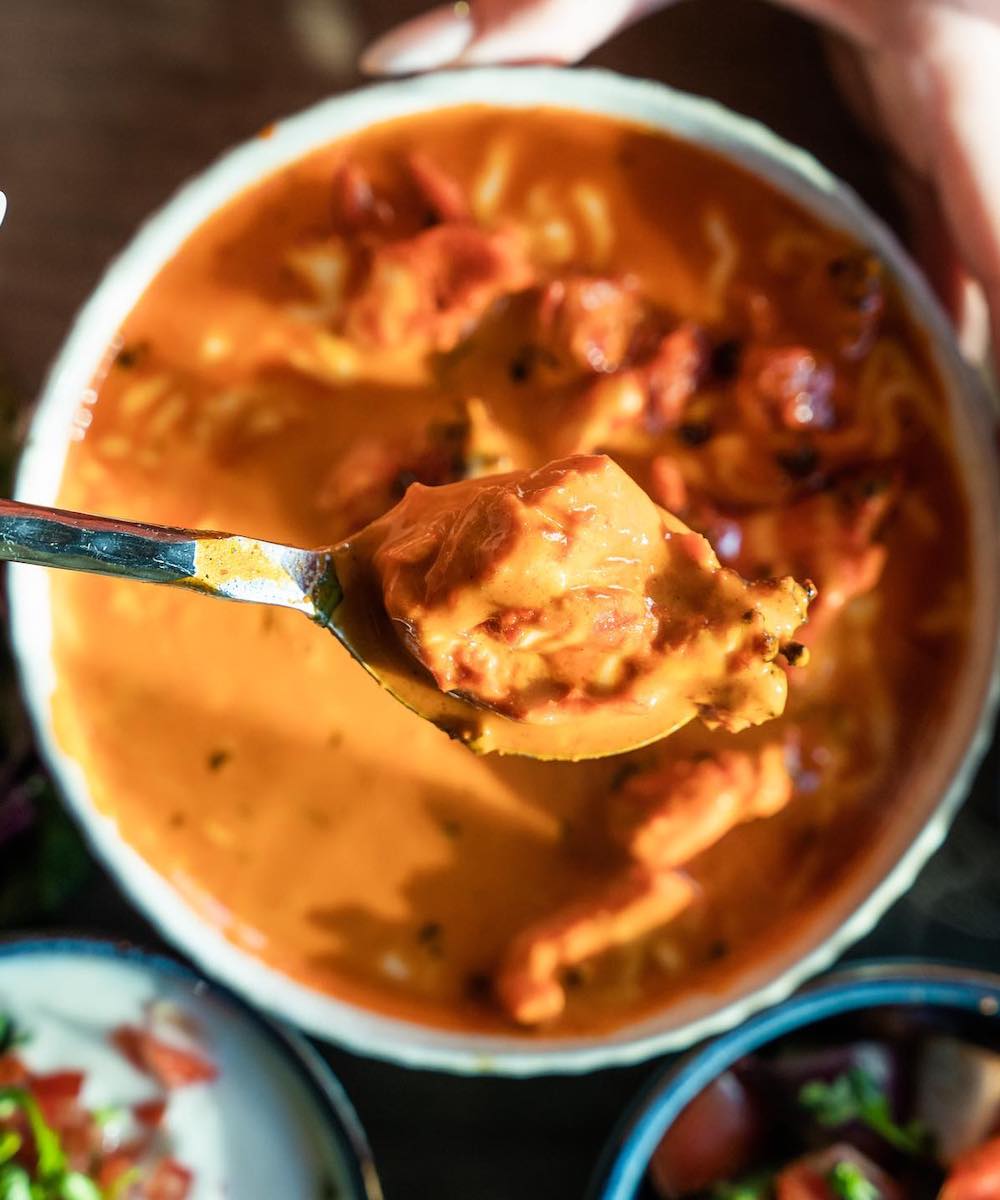 Sauma
Northbridge
Step it up a notch and indulge in these old favourites with a twist. The cool William Street haunt has the perfect vibe for date night or dinner and drinks with the crew. The mountain-style goat curry and duck curry are damn good. Don't skip the cocktail list, with Indian flavours incorporated into drinks. Get sipping on one of their tamarind margaritas.
Lions And Tigers
Fremantle
Coming to us from the team behind Duck Duck Bruce, Lions and Tigers is the kind of place that Fremantle locals try to keep hidden from the rest of Perth. The team has perfected modern Indian cuisine and every dish we've ever tried is teeming with flavour. The sourdough naan is basically a right of passage and you don't want to go past the roti tacos—the filling changes on the reg so you can keep going back for more. The rest of the menu changes with the seasons, so trust your gut or ask one of the incredible staff to steer you in the right direction.
Topi
Karrinyup
Love Sauma? You'll also be glad to hear the talented guy behind this institution, affectionately knowns as Gurps, is behind Topi. The beautiful modern eatery is inspired by Gurps' trips through rural India where farm-to-table dining is an everyday occurrence, so expect authentic, rural, homestyle Indian dishes loaded with the best WA produce. Find Topi at The West Deck, the heart of Karrinyup's culinary hotspot.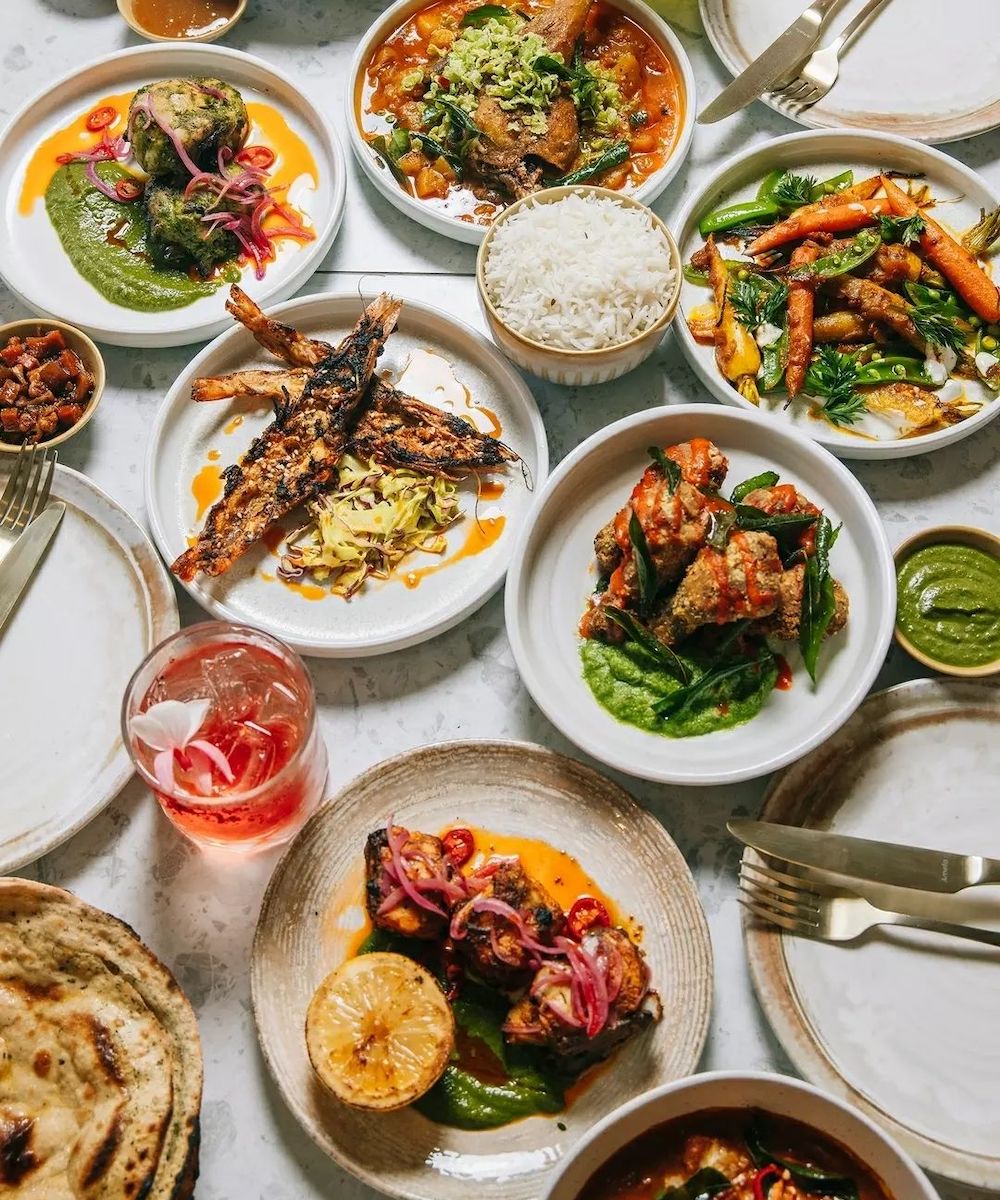 Royal India
West Perth
After 30 years, this Hay Street restaurant is still going strong. It specialises in tandoori, serving up a range of meats marinated in spices then cooked to perfection in the clay oven.
Copper Chimney
South Fremantle
There's nothing better than this South Freo Indian joint. With dosa, curries, tandoor, biryani and breads, this restaurant has got all the good stuff. Just be prepared to run into some serious trouble narrowing down your order. If you have a special event on the cards, they also offer catering.
Vegorama Indian Restaurant
Applecross
Even the most committed carnivores will get excited about the food at this vegetarian restaurant. Order any dish which has the Indian cheese paneer and you'll be very satisfied. If you feel like branching away from the classics, their menu also features some yum Indo-Chinese food. Vegans will be glad to know every dish has an animal-free alternative.
Mother India
Fremantle
You'll feel like you've been welcomed into someone's home with the friendly staff at this hole-in-the-wall restaurant. With sustainable and locally sourced ingredients plus plenty of dairy and gluten free options, you'll be well and truly covered.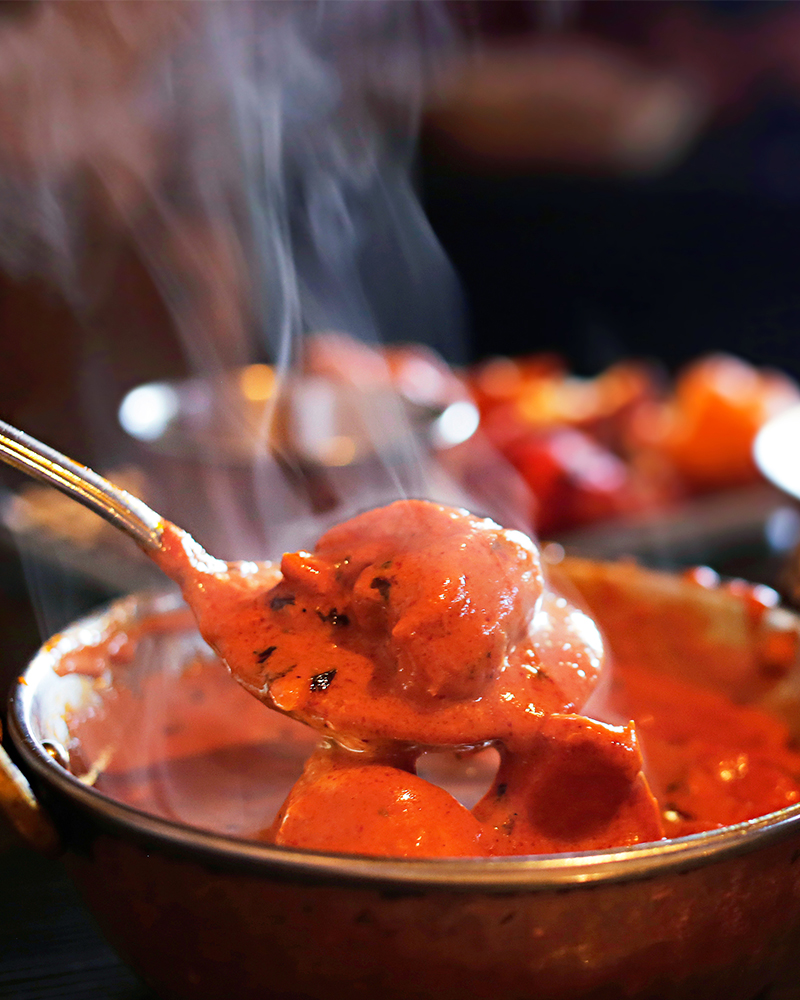 Mela Indian Sweets and Eats
Northbridge
Give this Northbridge joint a try. The spiced chickpea salad and dosas are standouts. It goes without saying you can't leave without tasting those sweet, sweet Indian desserts.
Chutney Mary's
Subiaco
This bright and buzzing restaurant is a Rokeby Road institution. Test your taste buds with the spicy and delicious chicken vindaloo. If you're looking for a bargain bite, they do a 'curry in a hurry' lunch special for $10; goat curry, butter chicken, malabaar fish curry or saag paneer with saffron rice.
Curry Thieves
Dianella
You wouldn't expect to find a little slice of India inside Dianella Plaza but this gem dishes up a good spread straight from the motherland. This place is famous for its goat biryani; it's cooked on the bone with rice and is delicious.
Govindas
Northbridge
This place is so cheap, you'll actually be saving money by going out. A big plate from the vegetarian buffet costs just $10. This authentic Hare Krishna restaurant serves their food with a lot of love.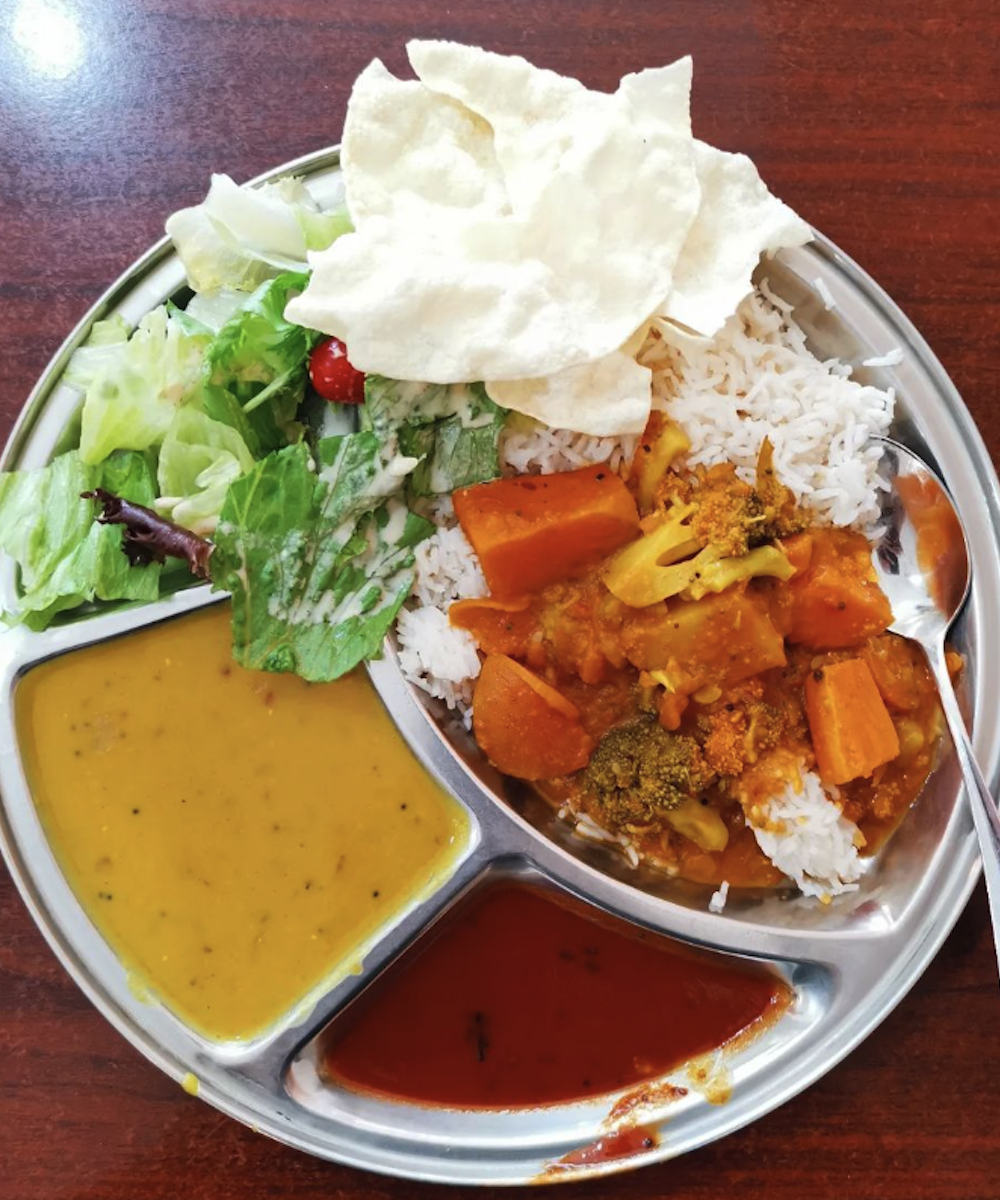 Aachi Indian
Perth
Tasty and cheerful, this Perth restaurant serves hearty Southern Indian food that will satisfy that curry craving. If you're a hungry city worker, definitely stop by for their lunch special: three dishes, rice, bread and sweets for just $15.
The Bollywood Restaurant
Innaloo
Channel your inner Bollywood star at this Innaloo restaurant. It's the perfect choice for a low-key dinner before hitting the cinemas around the corner.
The Leaf Indian
Leederville
Calling all vegetarians and vegans. This is the restaurant to answer all your meat-free prayers. It not only serves up your classic vego dishes but also meat-free twists on your fave Indian curries and grills. Think mushroom tika, butter jackfruit, veg rogan josh and veg vindaloo.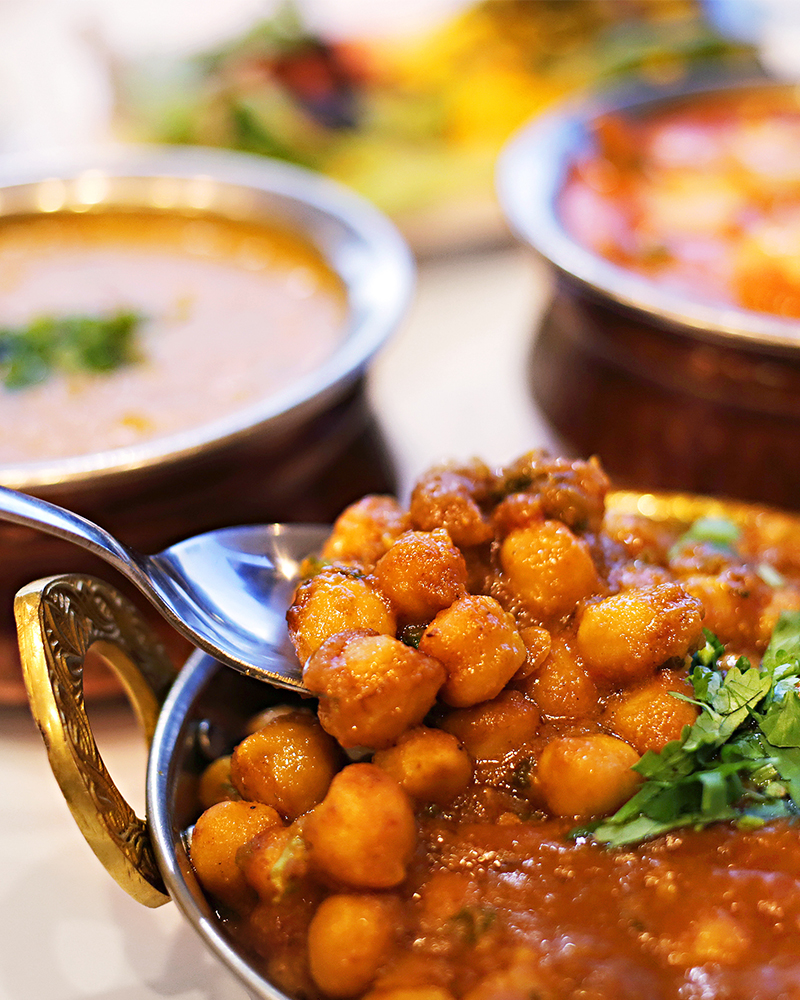 Saroor
South Fremantle
Shake things up at this vibrant Indian street food and tapas restaurant. Everything on the fusion menu is exciting and beautifully presented, so good luck trying to narrow down your order.
Punjab
Innaloo
Punjab is the real deal. They cook up Gold Plate Award-winning eats that run the curry gamut from kormas and madras to tandoori and rogan josh.
Keep those tastebuds travelling with the best Thai restaurants in Perth.
Image Credit: Nancy Hanna, Elle Borgward, 2 Fat Indians, Topi, Govindas, Emma Bryant