We love a good wine list as much as the next person, but you know what we also love? Holding on to our hard-earned dollars. We love going out, and experiencing all the foodie joints Perth has to offer, so when we find an awesome BYO restaurant we get a bit excited.
And no, we're not talking about the local Chinese restaurant you hit up every week, because you already know you can bring your booze along to those. We're talking about places with incredible food and a killer atmosphere. Definitely not the places you'd expect to be able to bring your own wine to.
We've done the hard yards and scoured Perth for the best BYO restaurants in town.
Francoforte Spaghetti Bar
Northbridge
Northbridge restaurant Francoforte does pasta and they do it well. Hit up the bottle shop on your way there, then take a seat and try to decide on just one pasta—which is harder than you'd expect considering the menu is pretty short. The layout here is simple and unpretentious, and that, combined with the food, makes for a pretty good night out with pals.
Nolita
Claremont
Italian with a side of BYO? Yes please. On Mondays and Tuesdays you can bring your own bottle of vino to Nolita for no charge. That's right—no charge. We'll take ten kilos of pasta with a side of our favourite red.
Short Order Burger Co
Northbridge and Perth
Burgers and beer go hand-in-hand which is why we were pretty chuffed to find out Short Order Burger Co is BYO at both of their locations. With all those savings you can afford to order a double.
Rossonero
Maylands
Pizza is even more delicious when booze is involved, especially booze of the BYO kind. Rossonero in Maylands charges $2 per person for the pleasure of drinking your favourite wine, beer or cider alongside their incredible pizzas. The Brussel Crowe with pancetta, brussel sprouts, buffalo mozzarella, garlic oil and parmesan is a must.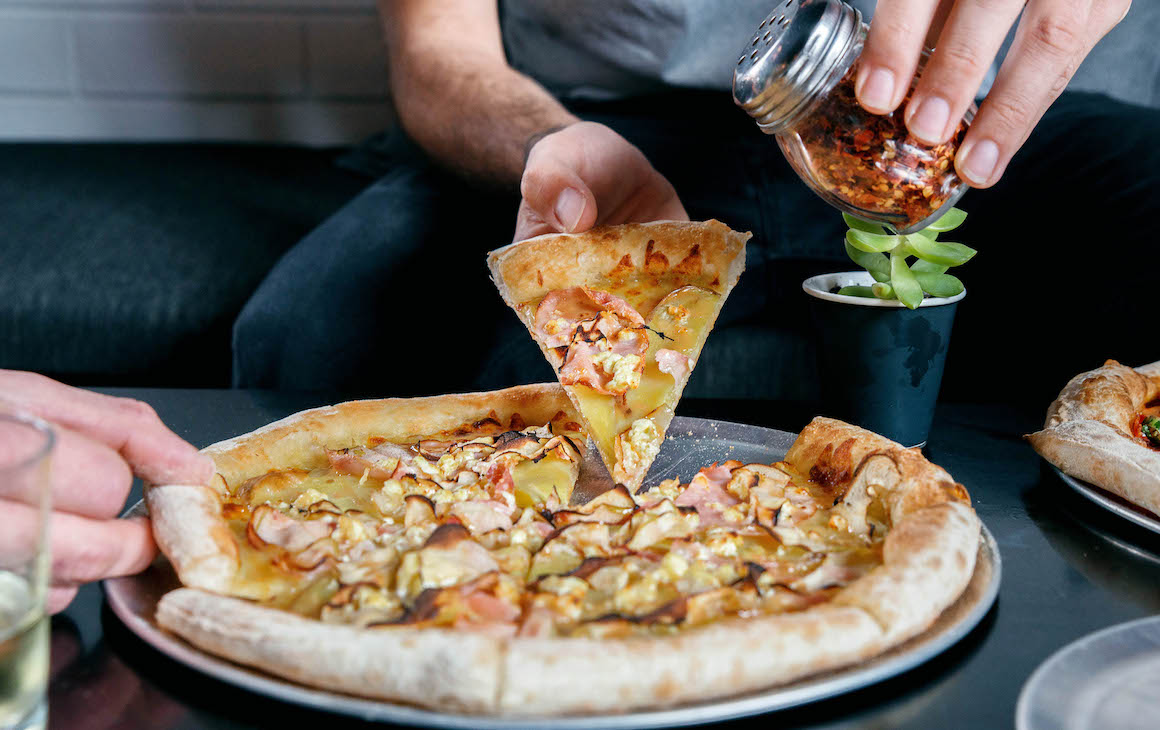 Someday Coffee Co
Floreat
Every Friday Someday turns to Somenight and is dishing out the goods for dinner plus BYO. The small menu is divine and we're all about the grilled pitas stuffed with slow cooked goodies and sides.
Nasi Lemak Korner
Como and Mosman Park
If you're after fresh, tasty and vibrant Malaysian street food flavours, you'll want to head to Nasi Lemak Korner. While everything on the menu is good, the stars of the show are the roti canai and the tender, spicy beef rendang.
Marumo
Nedlands
If you manage to get into Marumo you'll be surprised to find out not only do you get to enjoy a decadent 7-course seasonal menu, you get to bring your own booze. How much better could this possibly get? Bookings open every few months and sell out in a matter of minutes. Mark it in your diary!
Lady Of Ro
Subiaco
Subiaco restaurant Lady Of Ro is serving some of the best Greek eats you'll ever taste. The vibe is cosy and if you can score the big high table for you and your friends you'll be in for a killer night. If not, this place is equally good for a romantic dinner for two. No matter what you do, make sure you get the halloumi and the lamb.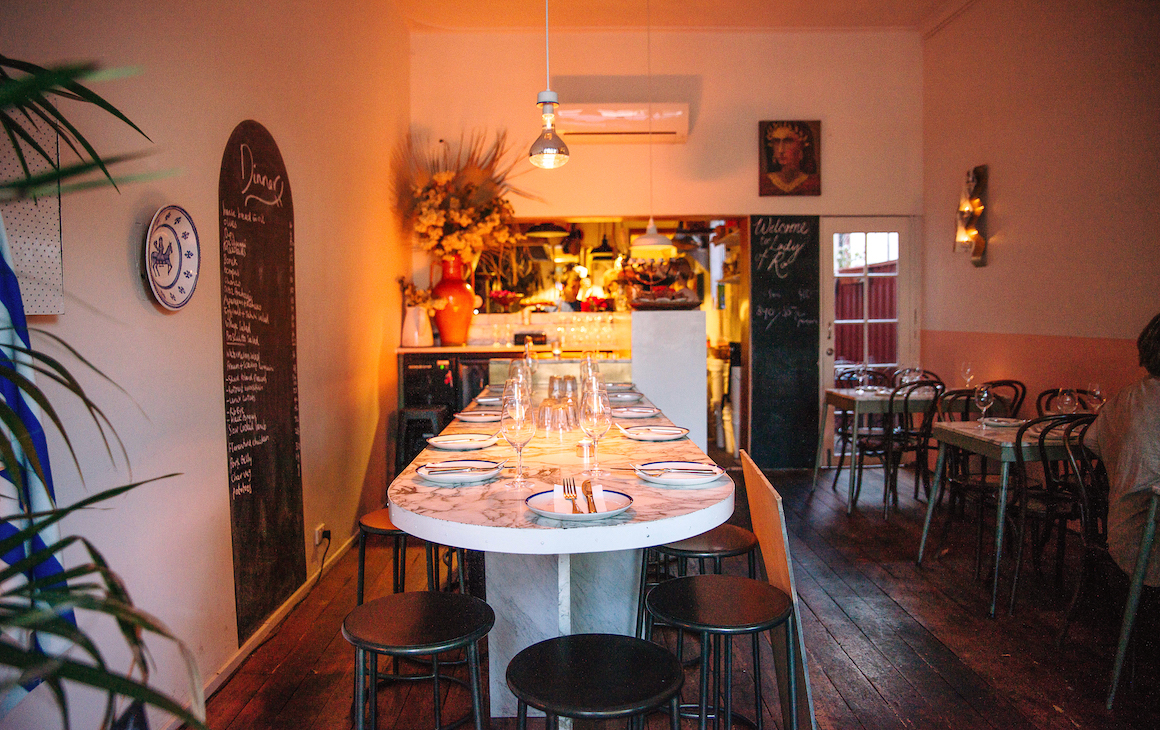 Threecoins Italian Trattoria
Inglewood
Owned and run by the Trequattrini family (the English translation is Threecoins), this Inglewood gem is a cosy little joint dishing out authentic regional Italian cuisine. Ticking all the boxes—red and white checked tablecloths, a wood-fired pizza oven, super friendly Italian staff and BYO vino—Threecoins Italian Trattoria might just become your new fave Italian restaurant in Perth.
Monsterella
Wembley
It's clear the Italians appreciate a BYO abode and we're so here for it. There is nothing not to love about Monsterella. The pizzas are next level good and the handmade pastas are melt in the mouth. We love this spot for a date night or catch up with old mates.
Tagine By Mashawi
Mount Lawley and Leederville
It's not every day you stumble across a good Moroccan restaurant in Perth—especially not one that is BYO—which is why Tagine By Mashawi really caught our attention. The food is authentic, scrumptious and reasonably priced, and if you're lucky enough to get a table at their Mount Lawley restaurant on a Saturday night when the belly dancer is there, the atmosphere is electric.
Pizzaca
Scarborough
Tucked away in Scarborough, Pizzaca is full of tasty surprises. They do amazing pizza and pasta and the cakes here are crazy delicious. This is an absolute fave with the locals so you'd be wise to book ahead.
Miss Potz
Mount Lawley
From the living legends who brought us Mr Munchies comes Miss Potz, a restaurant that combines Asian fusion delights with tapas style eating. Tucked down Beaux Lane, Miss Potz is packing some serious flavours into an affordable menu, featuring winners like rendang sliders, soft shell crab papaya salad and deep fried banana fritters for dessert. Book in on Tuesdays, Wednesdays and Sundays to make the most of BYO wine.
The Prophet
East Victoria Park
The Prophet in East Vic Park makes some of the best Lebanese food in the whole of Perth. The hummus and baba ganoush here are both amazing and even the pita is worth writing home about.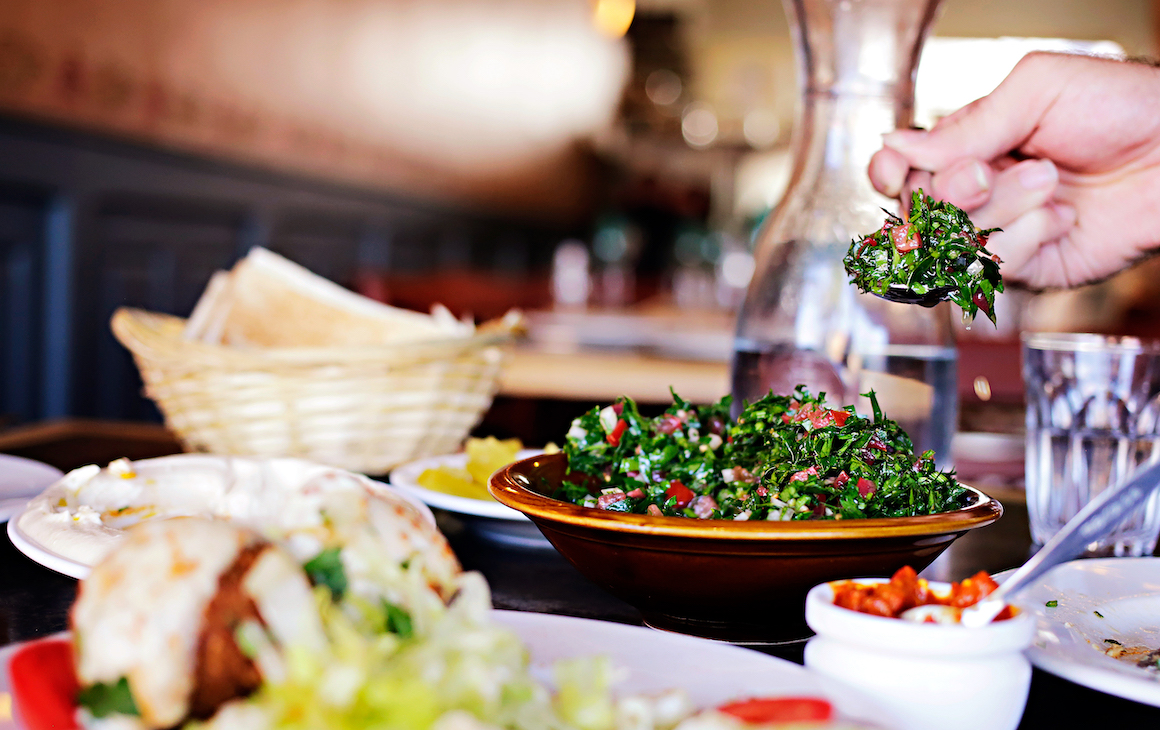 Pappagallo
Leederville
Pappagallo in Leederville make some of Perth's best pizzas and their antipasto menu is drool-worthy. These guys are licensed however you can bring your own wine for a lunchtime treat. We suggest you make it a long one.
The Modern Eatery
Mount Lawley and Fremantle
The Modern Eatery specialises in Aburi sushi—that's sushi which is partly cooked with a blow torch—and it's freaking amazing. These guys have two restaurants, one in Freo which is fully licensed as well as allowing BYO and one in Mount Lawley which is BYO only.
Bonsai
Northbridge
We love Bonsai's approach of "try a bit of everything" so gather your crew and order up for the table or forget the hassle and go for the set menu. It's also unbelievably BYO Sunday to Thursday with a corkage fee of $3.50 for the boozers in the group.
Neighbourhood Pizza
Mount Hawthorn
By now you'll have realised pizza and BYO seem to be a great match. We're not complaining. Head to Neighbourhood Pizza for a post-work wind down and order all the pizza, pasta and salads you can possibly fit in.
Kou Sushi
Rivervale
Believe us, this unassuming neighbourhood Japanese joint may be on the more casual end of things, but it slaps so hard we had to mention it. Pair a huge $15 kaarage don with BYO bevs of choice and don't forget to throw on a side of their life-changing miso eggplant. Whether it's nearby or not, we bet this will become a regular for any cheap night out. Just please make sure you book because seats are limited.
Capri
Fremantle
Anywhere that serves complimentary soup with a main meal gets two ticks from us, so the fact it's BYO too makes this spot a no brainer. Capri has been thriving since the 50s, providing the people of Fremantle with honest, hearty Italian meals and quality service. We highly recommend the minestrone soup, and don't be afraid to pack on the parmesan.
Yuuma Japanese
East Victoria Park
Yuuma is one of our go-tos for next-level contemporary Japanese dining in Victoria Park. Not only is every dish thoughtfully created using premium produce—think Harvey Beef scotch fillet, grilled Futari wagyu steak, and miso glazed Alaskan black cod fillet—but they also make sure every plate that leaves the kitchen looks as good as it tastes, which we definitely appreciate after sipping down our third glass of wine from home.
Namaste
North Perth
On a wintery night, when it's cold and wet outside, there is something sooooo comforting about getting together for a flavourful Indian feast with all the trimmings...and by that we really mean, with all the bread. Naan, roti, paratha, we don't pick favourites—they each stack up to the task of mopping that last bit of Namaste's mind-blowing butter chicken from our plates. Throw on some BYO beers or a couple of bottles of wine, and you'll be feeling all warm and fuzzy inside.
China Tang
Nedlands
What's better than dumplings? Not a lot. Fried chicken is one thing that comes pretty close, and wine has to be up there too. Where can you have all three? China Tang. This spot is tucked away, but still somehow manages to be bustling at all hours of the day. We put this down to the fact it's astonishingly cheap, BYO and they make the best xiao long bao (soup dumplings for those with a less committed relationship with Chinese food) we've ever had. The cucumber salad is a great addition to the table to make you feel a bit better about the quantity of noodles and fried chicken you'll inevitably consume. China Tang is the perfect spot for a bargain (and boozy) mid-week dinner, or weekends too if you (unlike us) practice self-restraint.
Know of any more? Hit us up here with your recommendations.
Image credit: Nancy Hanna, Elle Borgward