Look, we're a sucker for anything secret or remotely hidden and so are you. So, to save you some time from crawling up and down (and sometimes under) the streets of Sydney, we thought we'd do the hard work for you. After all, that's what we're here for.
Here are the best hidden bars in Sydney.
The Cumberland
Manly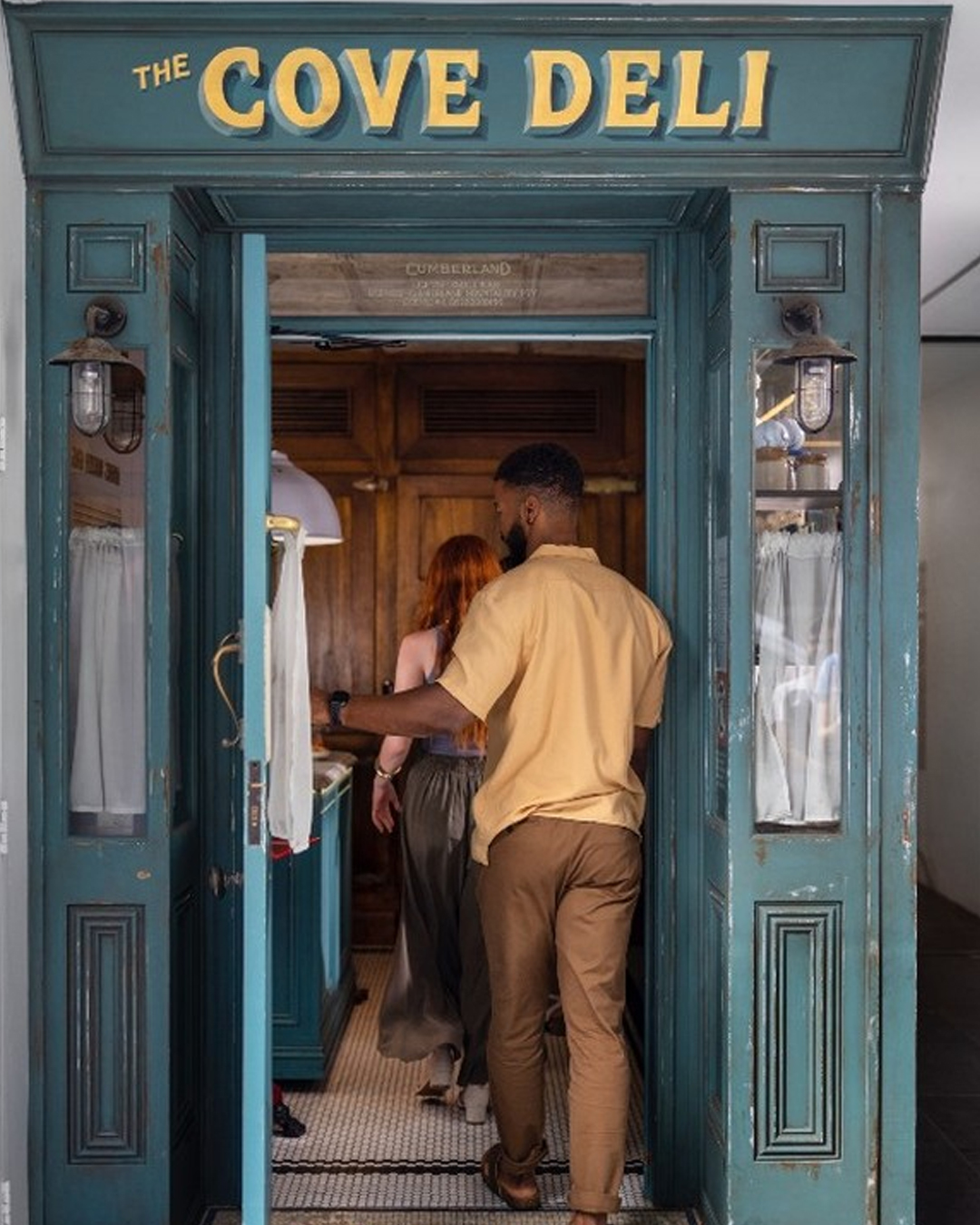 ​​The Cumberland is a hidden speakeasy on Sydney's north side with a Spanish twist. Inspired by the prohibition era, this drinking den can only be accessed through an inconspicuous antique fridge door, tucked into the back wall of a Mediterranean-style deli and charcuterie store called "Cove Deli".
The deli isn't just a front—you'll find actual cured meats and cheese to shop here—but the real action is beyond the wooden fridge door. Descend a stone spiral staircase and you'll feel you've stepped into a bygone era. The Cumberland features ornate vintage furnishings, marble benchtops, candlelight, brass accents and a huge, handmade caramel-coloured banquette that wraps around one side of the room.
Expect a dedicated menu to all things whisky, including an extensive line-up of over 250 whiskies that span the globe. On top of this, there's a collection of signature cocktail offerings inspired by the classics and local botanicals. We're very into the locally sourced "Lilly Pilly Sour", the classic Sazerac and a "Bathurst", garnished with "gold rush" dust.
Love, Tilly Devine
DARLINGHURST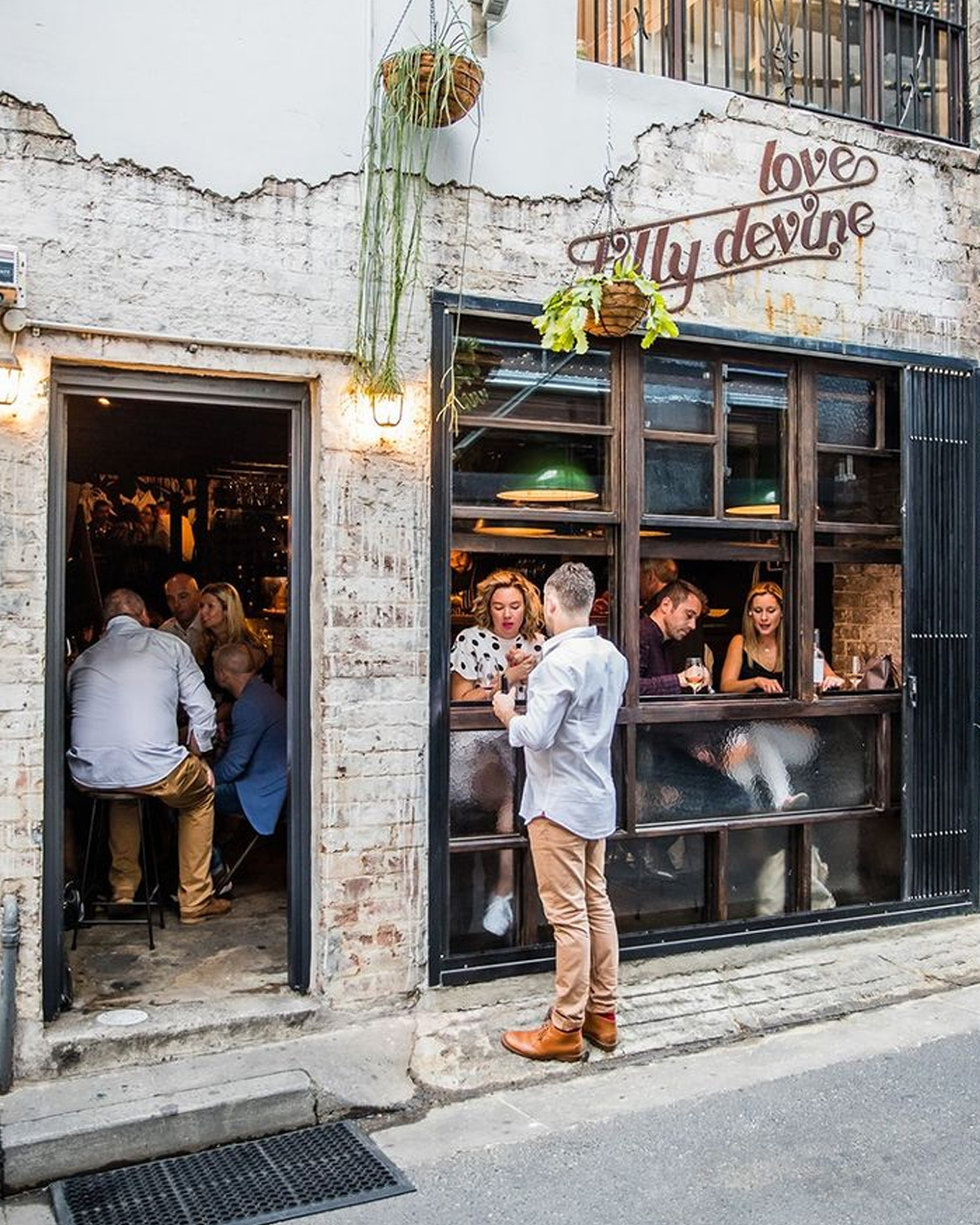 While not really a secret for Sydney locals, this neighbourhood wine bar takes up its unassuming residence in Surry Hills' Crown Lane (just behind the foodie heavy-weight Crown Street). Easily one of the best bars to hit for date night, Love, Tilly Devine has been stocking bottles from Australia's best winemakers ever since it opened its doors several years ago. The razor focus here is on minimal interventionist wines, or lo-fi pops of the good stuff.
The menu is A haven of snacking with marinated olives, fried halloumi with apple chilli jam, salted cod croquettes, Kingfish crudo, and then some larger plates if you're that way inclined like lamb pappardelle or pesto spaghetti.
Huxley's
Caringbah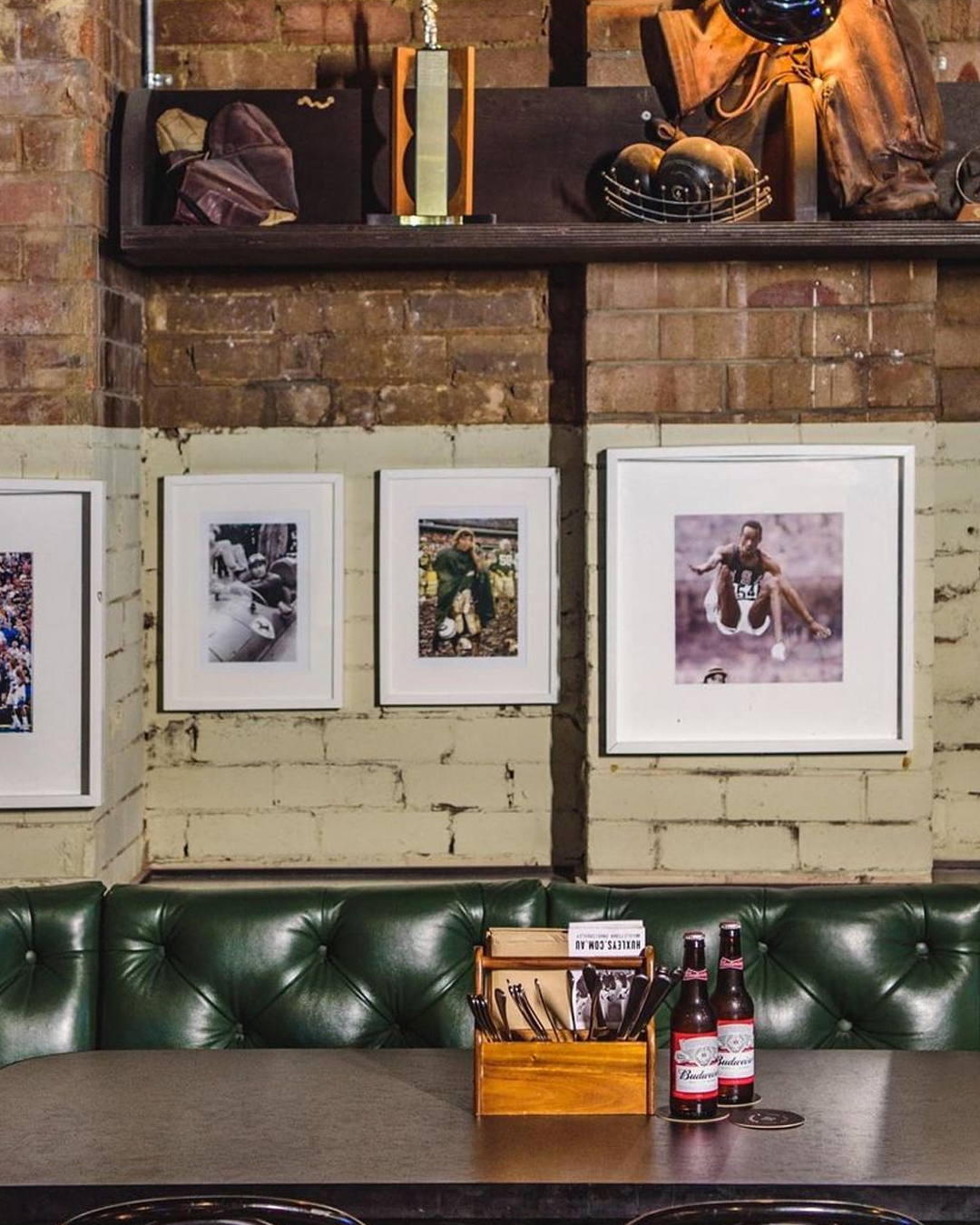 At street level, you couldn't possibly know that Huxley's even existed. Everything about its location is reserved—between an Anytime Fitness and an arbitrary car park lives a pizza joint called Ugly Pizza, marked by a red and white awning during the day and a glowing neon sign at night. It's inside this pizza parlour, an obscure fridge door appears, leaking muffled cheers for UFC showdowns and NFL games.
It's no coincidence that Ugly Pizza and Huxley's are so closely intertwined, the two venues are an extension of Highfield, the Shire's only multi-precinct pub (hence the big focus on sports). Taking a leaf from the book of NYC sports bars, Huxley's offers up an American diner-style feast with a touch of southern flare, perfect soaking up the suspense come game day. There's a whole lot of fried chicken, big burgers, ribs, hot dogs, and mac 'n' cheese pies.
Employee's Only
CBD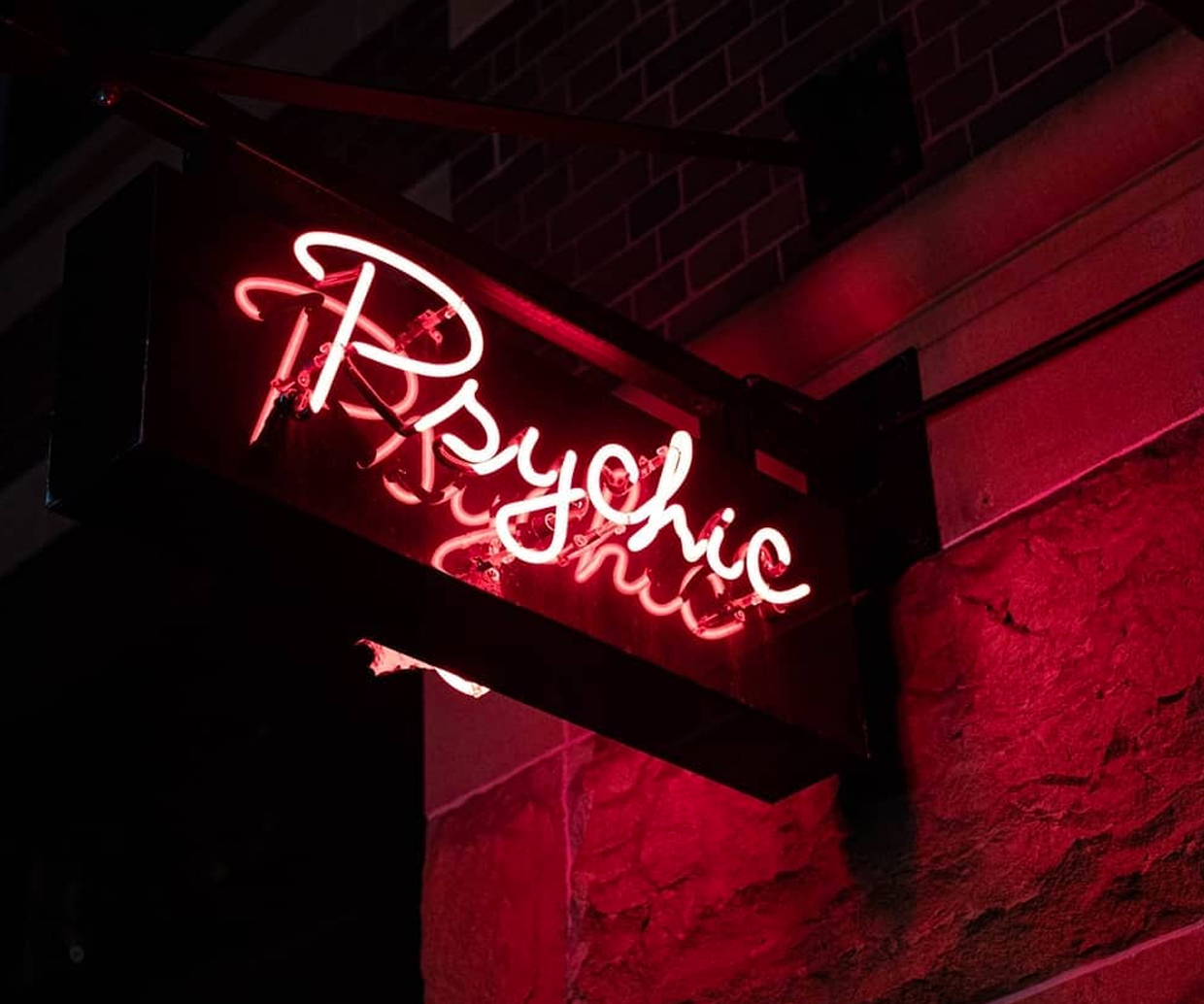 Taking up space in the heritage-listed basement on Barrack Street, interior designer Tim Leveson is responsible for the look and feel of this little stamp of New York City bar culture. You'll find signature elements torn from its original West Village bar iteration, like the bright red neon "Psychic" sign. Late-night dinner is also a glorious thing here (between the hours of 11pm and 2.30am) so you'll no doubt be hitting this one up after your post-work antics.
Drinks here are well-crafted and include Employee's Only staples known across the world as "The EO Manhattan" made with Woodford Rye Whiskey and stirred with EO Rosso Vermouth, Grand Marnier, and Angostura Bitters. The theatrical "Playing With Fire" is another higher-order cocktail to hit made with Appleton Estate Signature blend, overproof rum, Chivas 12-year—shaken with cinnamon, pink guava, peach, and finger limes and served in a tall tiki mug.
Around the grounds there are also various cocktail and scotch masterclasses to attend, psychic readings to be had behind a velvet curtain and it's not uncommon to be drinking at the bar only to have a soiree of burlesque dancers twirl around you.
Button Bar
SURRY HILLS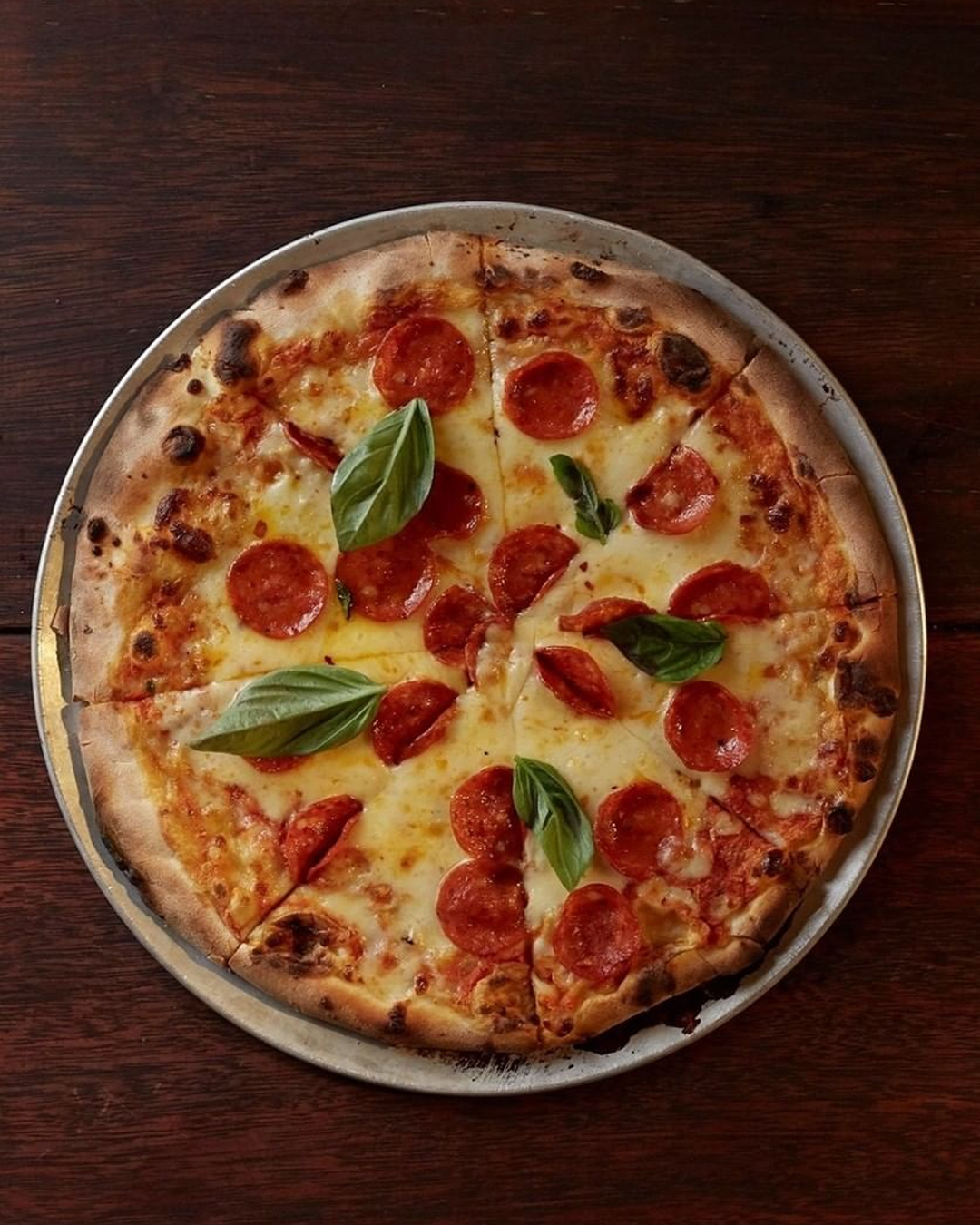 An oldie but nonetheless a goldie. Button Bar hosts all the gritty feels of how you've always imagined a pirate-themed watering hole to be. Nothing marks this locale (hint: it's at the end of Foveaux Street) so you're going to have to use all your brainpower to make it to the karaoke-inspired bevvy packed in a mug with Texan corn vodka, apricot brandy, lemongrass and topped with a housemade green tea soda.
Button Bar is temporarily closed for renovations.
Earl's Juke Joint
NEWTOWN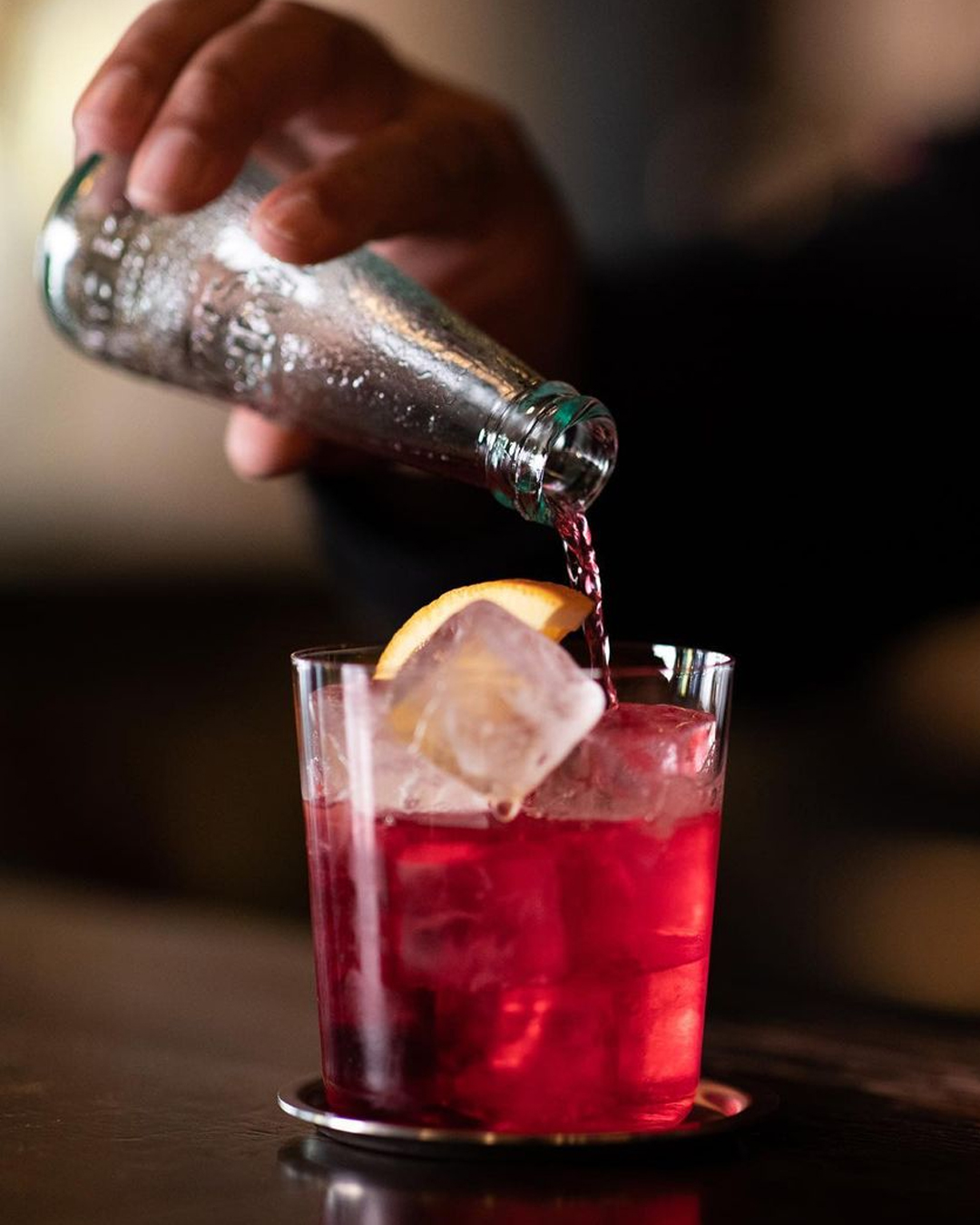 Behind the old and worn facade of Betta Meats, you'll find Earl's Juke Joint, and just so you know, these guys play the best tunes deep into the night. There's also something super alluring about any old place in Sydney that takes walk-ins only (like Earl's does)—an all or nothing vibe to say the least. This place descends into a New Orleans-type bonanza with a nice lean-in towards cocktails, natural wine and craft beer. Expect cosy booths, a corrugated iron ceiling, brick walls, dimmed lights, and music pumping louder than the last Big Day Out festival.
Small Bar Erskine Street
CBD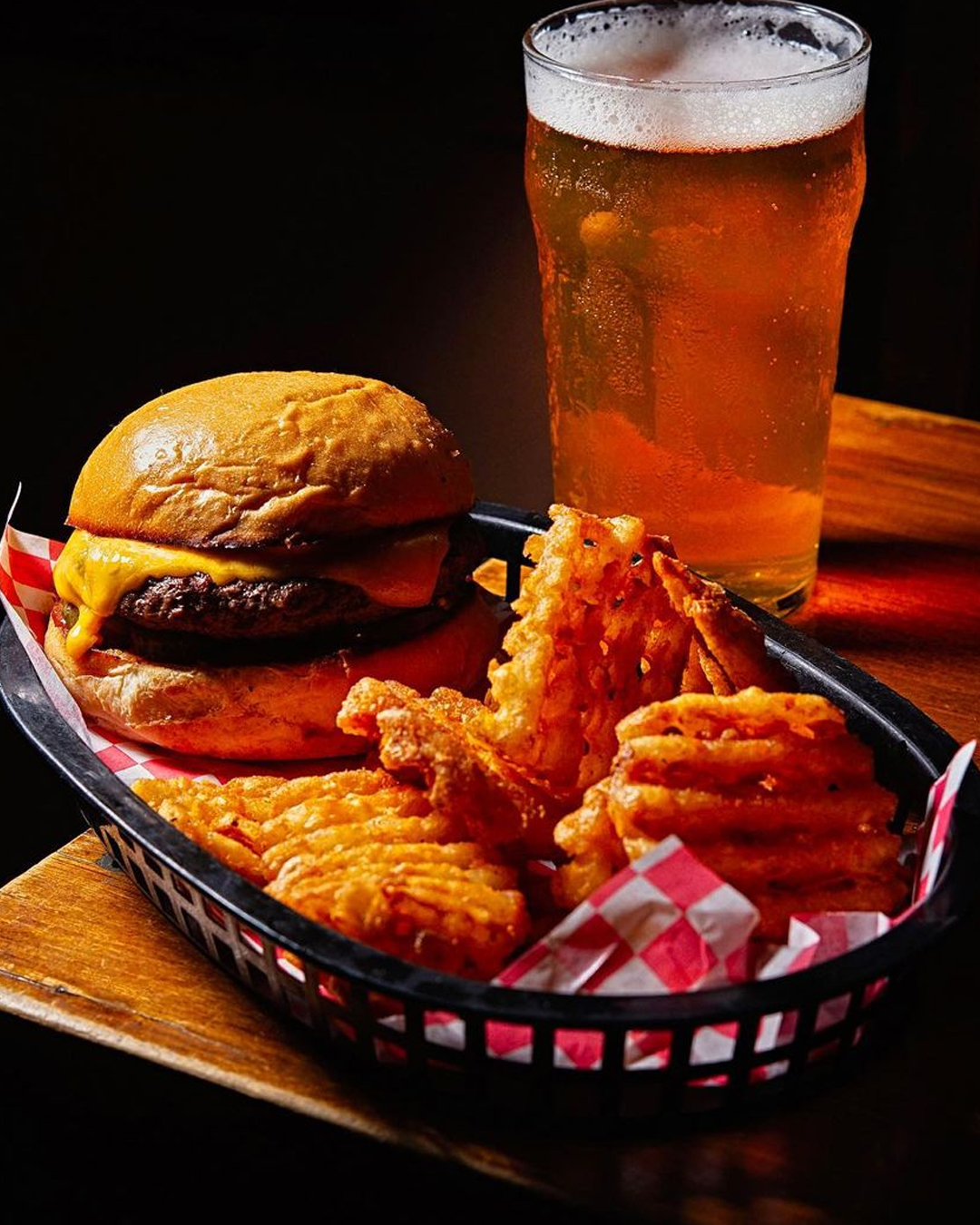 This rustic (literal) Small Bar is a hole-in-the-wall that actually fits 120 people. This guy never gets old, having opened back in 2008 as Sydney's very first small bar. While he may be tiny, he's got a whole lot going on menu-wise every day of the week, Wednesday calls for $1 Louisiana hot wings, Thursday looks like $12 cheeseburgers and Friday closes out the week nicely with $12 Aperol Spritz.
You'll also find a fully-fledged bar menu here with larger-than-life burgers (doused in liquid cheese, smokey maple, and mustard), waffle fries and jerk spiced chicken tacos. Classic cocktails can be knocked back at $18 a pop but save some room for the house selection mixed with Henricks, Bison Grass Vodka, spiced rum, Bulleit Rye Bourbon, and even Plantation Pineapple rum.
Small Bar is temporarily closed.
The Rook
CBD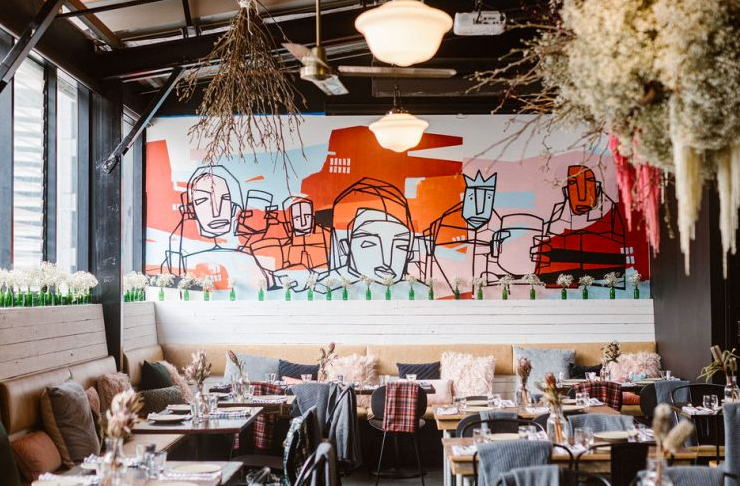 Tucked away on a rooftop in the CBD, The Rook is a sky-high hideout worth searching for. Somewhat of a late-night "ginstitution", this hidden bar is located at 56-58 York Street, on level seven, and gives off big loft vibes as soon as the elevator doors open. You can cop views of the skyline and stars through the rooftop's atrium-style tractable roof which means this bar is a win at all times of the year.
As for what's to drink, there's mezcal and honey mixes, tiki concoctions filled with tropical fruit, a "Spritz Me Baby One More Time" because the limit does not exist and an actual 'Spaghetti Western' made with bourbon, Amaro Averna and Amaretto. The menu is mostly SoCal-inspired with fish tacos, duck tostadas, fried chicken burgers, and lobster rolls. Alongside this, you can also order up a selection of pasta dishes too.
Ramblin' Rascal Tavern
CBD
While it sounds completely fallible that a hidden basement bar could be the home of a $150 cocktail served in, and we quote—"a fine ass Waterford crystal glass", it is in fact very true. Ramblin' Rascal Tavern gives a whole new meaning on "Sydney institution", having served up some of the absolute best local and imported booze. The drink menu spans everything from French brandy and Australian gin to $6 tinnies and the aforementioned baller cocktail with The Balvenie 30 Year, Scottish breakfast cold-pressed tea syrup, and Angoustura Bitters.
Papa Gede's Bar
CBD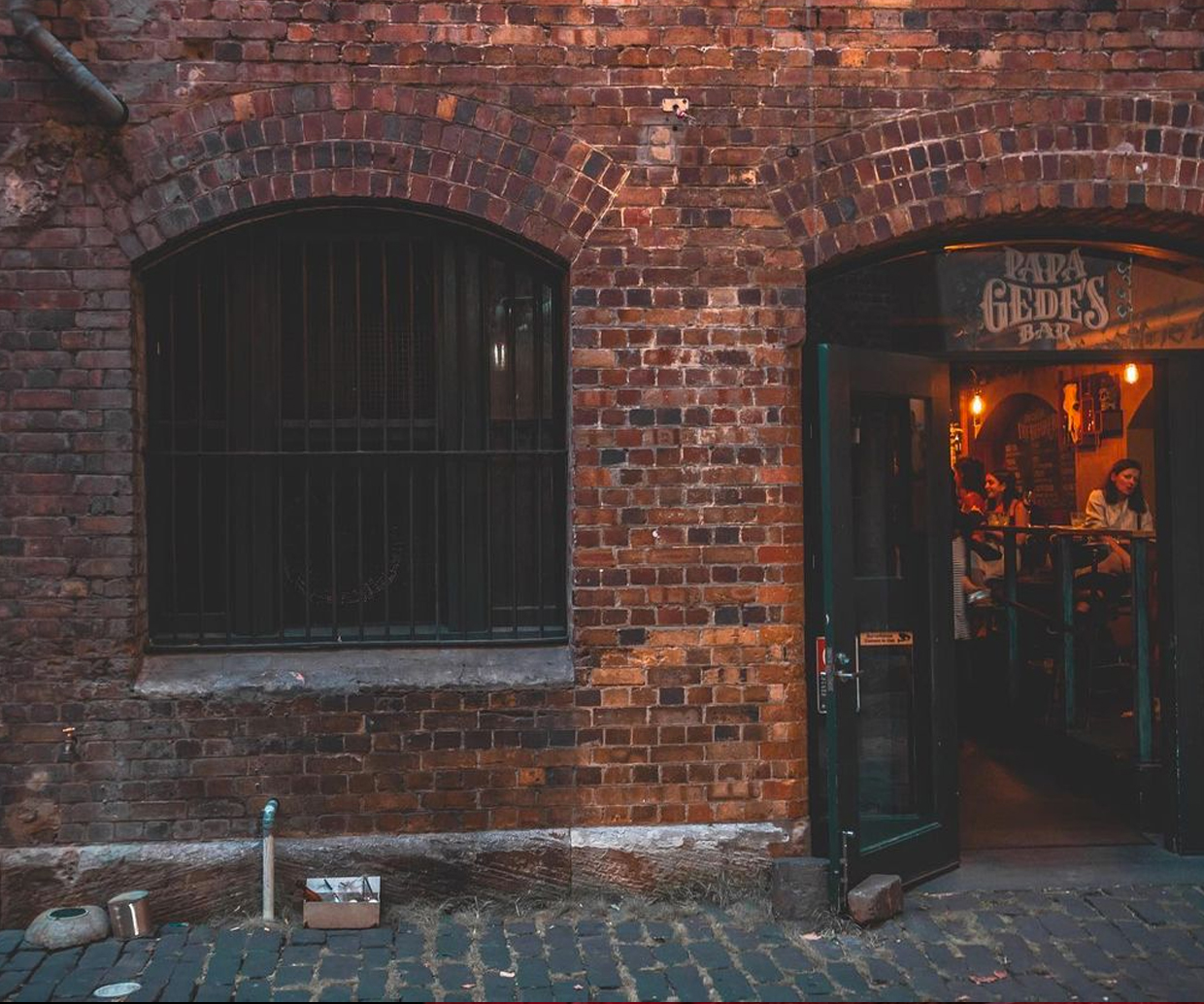 This hidden small bar, located at 348 Kent Street (entrance via laneway) bears a smorgasbord of traditional absinthes, tiki cocktails, and craft beers, all tucked into what formerly was a mere garage. Signposted only by a flickering candle at night, the inside of this joint sports everything straight out of an actual NOLA bar with bric-a-brac furnishings, skull heads—a nod to the thriving practice of voodoo and a sweet, sweet drinks line-up filtered by the best of French, Spanish and Americas.
There's an actual tarot menu with rum-infused cocktails like "The Zombie" and "Mental Clarity", an aromatic elixir to encourage less thinking and more drinking (a potentially dangerous but somewhat delicious life motto to live by). You can also knock back a collection of international and home-grown absinthes or delve into spicy pork crackling, cheese platters, and housemade almond dukkah with olive oil and fresh bread.
The Baxter Inn
CBD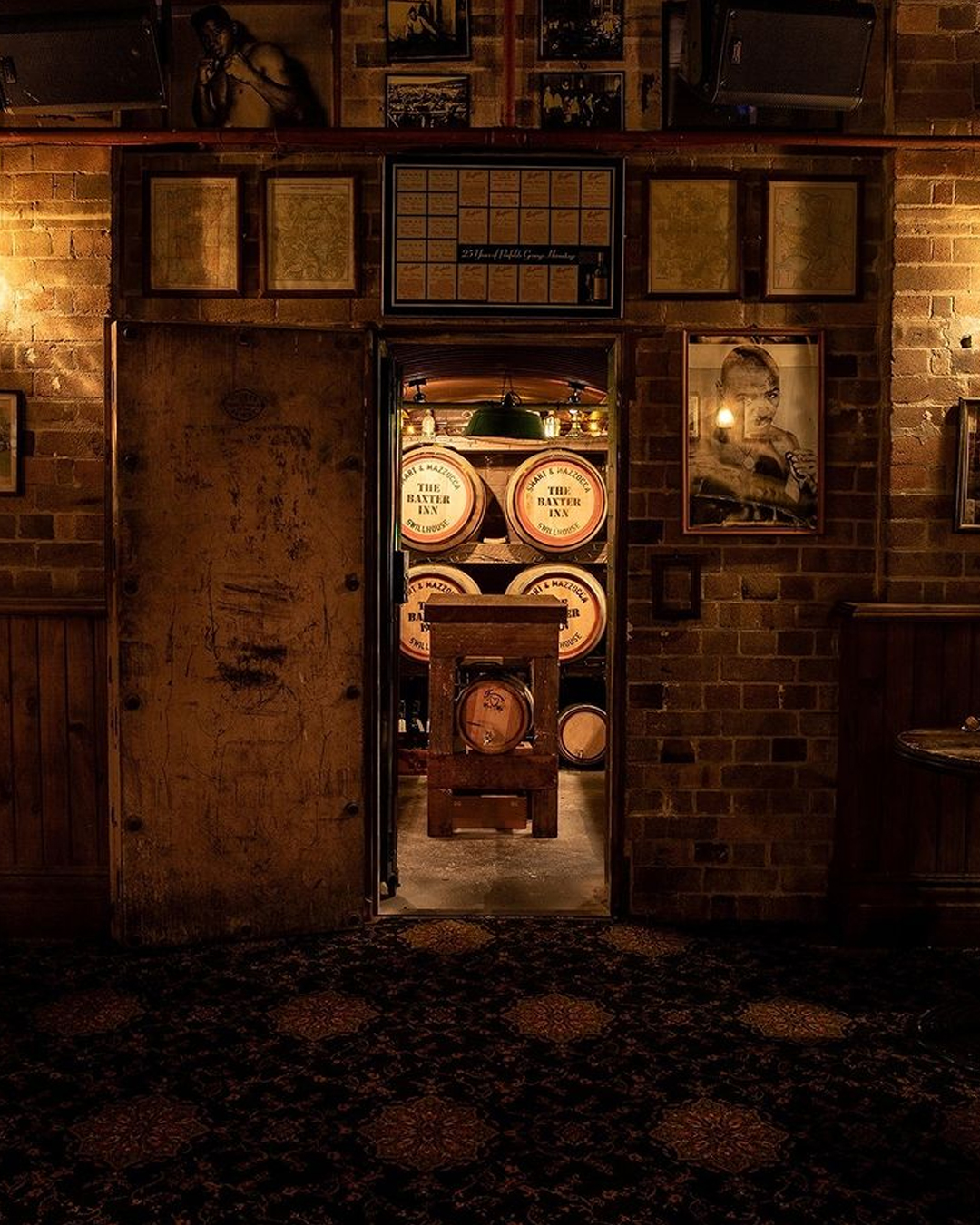 The combination of whisky, pretzels, and the blues can never be a bad time so take yourself into the stellar bar world of The Baxter Inn. Pinned at 154 Clarence Street in Sydney's CBD, head into a little laneway, down a fire escape, through a heavy door and you'll find yourself within an old Cue Design fabric storehouse turned sports bar (sans the TVs). From the crew that brought you Shady Pine's Saloon, The Baxter Inn was basically conceived from a love of Boston sports bars of a bygone era.
The basement bar preaches hard when it comes to whisky, with over 700 to choose from and a Whisky Room in the cellar for true fanatics, and the menu also dabbles in wine, spirits, beer, and classic cocktails.
Stitch Bar
CBD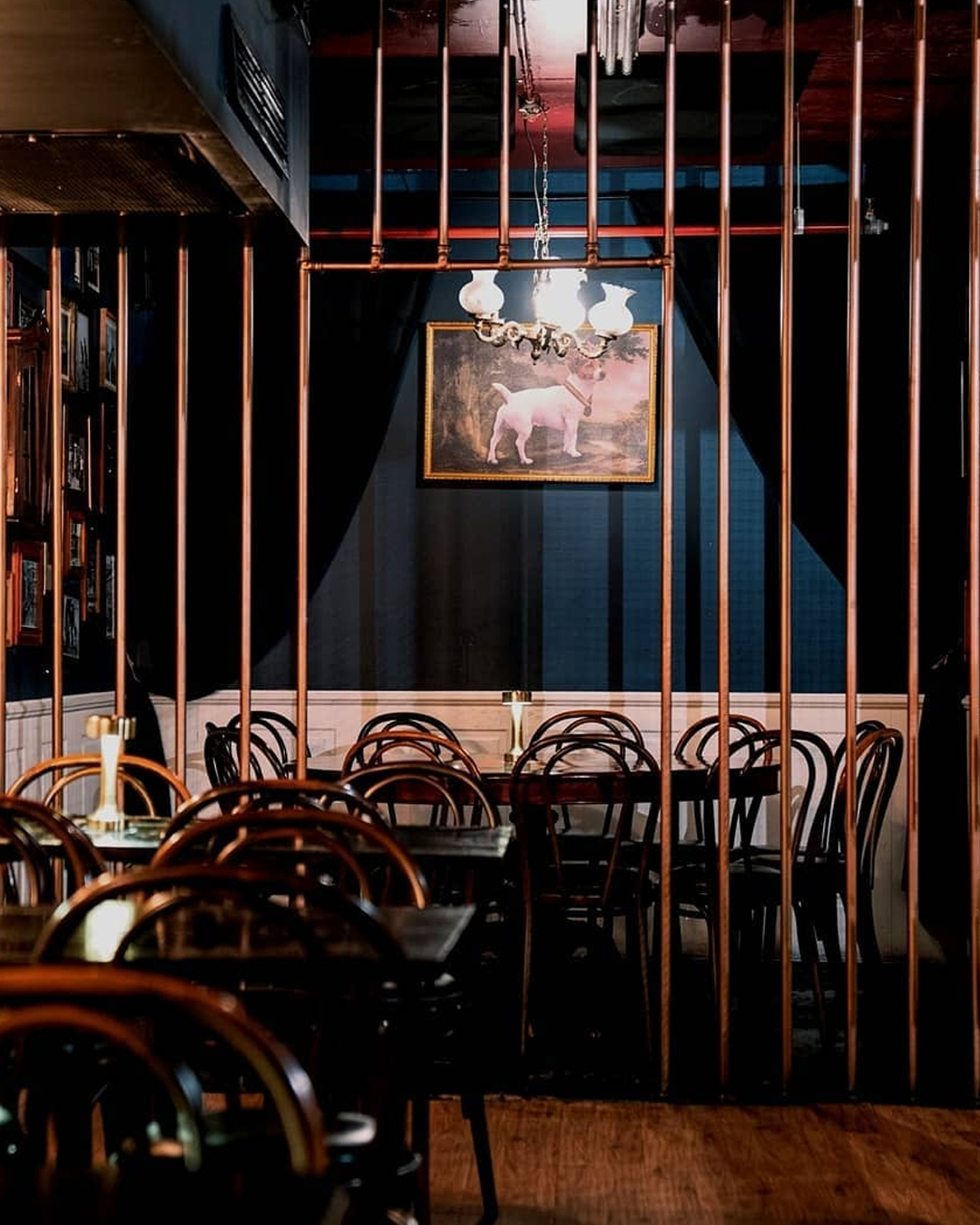 It may seem like Sydney's CBD is a goldmine for hidden and secret bars and the truth is, it very much is. Famous for handing out free cocktails and whipping up tasty hot dogs, Stitch Bar has forever emulated the late-night diners found in the back streets of NYC. Hidden behind a faux seamstress and below (yet another) big staircase, this vintage drinking den has a might food and drinks offering.
Wrap your hands around a spicy pulled jackfruit burger with red coleslaw, pickled onions, cheddar, and homemade sour cream, or dive into the "Mack Ducky Dog" loaded with rich duck sausage and dressed in truffle and garlic mayo plus foie gras. Curly fries, tacos, hot wings, cheeseburgers, and a Snicker's s'mores sundae (with toasted marshmallow, peanut butter, malt, cream, and bourbon chocolate sauce) also make a cameo on the menu. As for the free cocktails, be sure to let the bar staff know when it's your birthday so you can cop a celebratory mixer of the good stuff.
Pamela's
CBD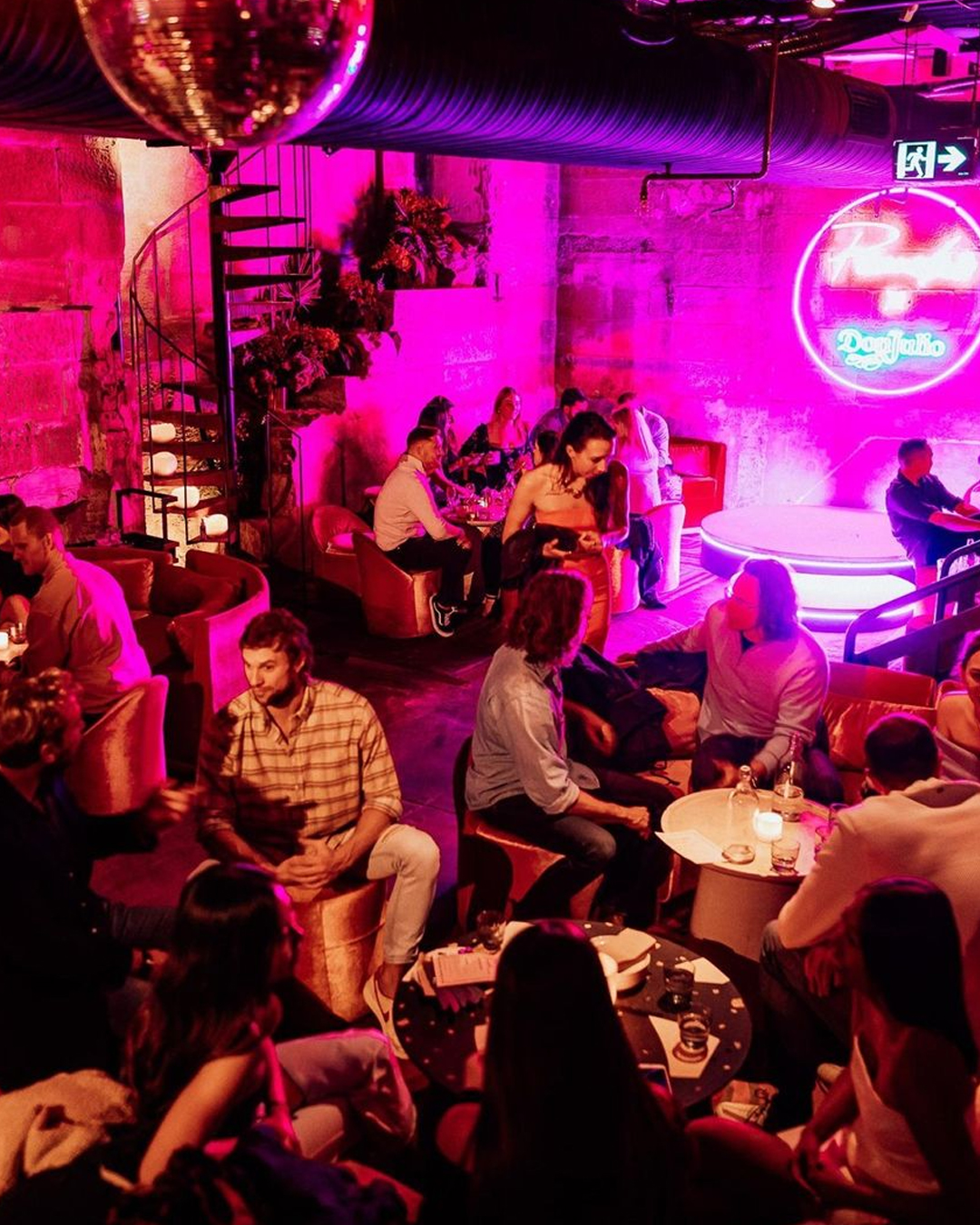 Inspired by the late-night culture of 70s and 80s-era Berlin, Prince of York boasts all things electric and it's full of surprises—including its basement disco. Dubbed Pamela's, this underground joint hides beneath an all-day wine bar (temporarily leaning into a Japanese menu with pork katsu sandwiches and toasted rice balls with miso sauce) and is the brainchild of Ed Loveday and Andy Emerson who you know from The Passage and ACME.
Below deck, Pamela's is a thriving metropolis of spinning disco balls, coloured lights, velvet booths, and somewhat NSFW wall art. Bearing everything from late-night DJs and drag brunch to comedy and bingo, you can expect flowing champagne, a mezcal bar, drinks trolleys, and nothing less than dancing on tables, punk tracks, late-nights, and ordering tequila by the bottle.
The Barber Shop
CBD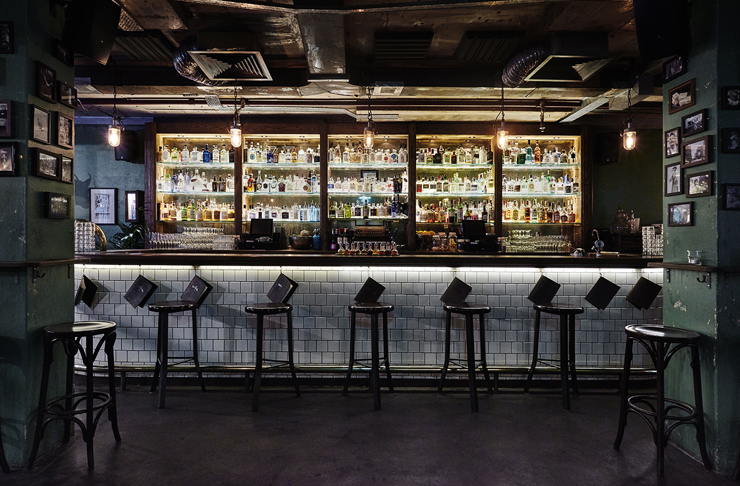 York Street's famed gin bar is not so much a "secret" as it is an award-winning bar behind a silver door in an actual barbershop. During the day, The Barber Shop is just that, a parlour offering up grooming services like blade hot towel shaves and beard styling with essential oils. Towards the end of the day, the faint sounds of cocktail shakers can be heard from the shop's hidden cocktail bar which houses a mammoth collection of over 700 gins from all around the world.
Since having opened back in 2013, the bar has won numerous awards and you'll be privy to a range of goodies—gin flights, classic cocktails, spirits, and a dedicated gin-inspired food menu. As you work your way through every kind of martini possible, crunch into some duck sausage rolls, pick at a charcuterie board, sink your teeth into a cheeseburger or go in hard for the truffled three-cheese toasted sandwich.
Old Mate's Place
CBD
It's home to a mi goreng Bloody Mary and one hell of a Philly cheesesteak so it goes without saying that not only is Old Mate's Place one of the best hidden bars in Sydney, but it's also one of the best bars in Sydney. Period.
Taking up a 98-capacity venue four levels above 199 Clarence Street (keep your eyes peeled for the green door), this saloon-style rooftop packs in leather booths, wrought iron chandeliers, Narnia-esque walls line with bottles upon bottles of booze and naturally, what seems like an endless trail of festoon lights. There's the option to get cosy in some cubicle seating or set your drinks up in the outdoor section of the bar next to an enclosure of tropical ferns.
Just looking for a rooftop bar? Read this.
Image credit: The Barber Shop, The Cumberland, Love Tilly Devine, Huxley's, Employee's Only, Button Bar, Earl's Juke Joint, Small Bar, The Rook, Papa Gede's Bar, The Baxter Inn, Stitch Bar, Pamela's, The Barber Shop