Despite its name, Chinatown brings together flavours, cuisines and dishes from all over the Asian world—from classic yum cha, BYO dumpling eateries and noodle houses to Korean BBQ, Taiwanese street food and belly-warming ramen joints. And because Dixon Street could never solely contain Sydney's need for Asian cuisine, Chinatown today unofficially stretches from Central Station, through Haymarket and down to the edges of Darling Harbour and George Street.
Whether you're in for sweet, savoury or the Friday night markets, you can't really go wrong in this amazing and seriously delicious part of our city.
Here are a few of the best restaurants in Sydney's Chinatown, from age-old favourites to hidden gems.
East Ocean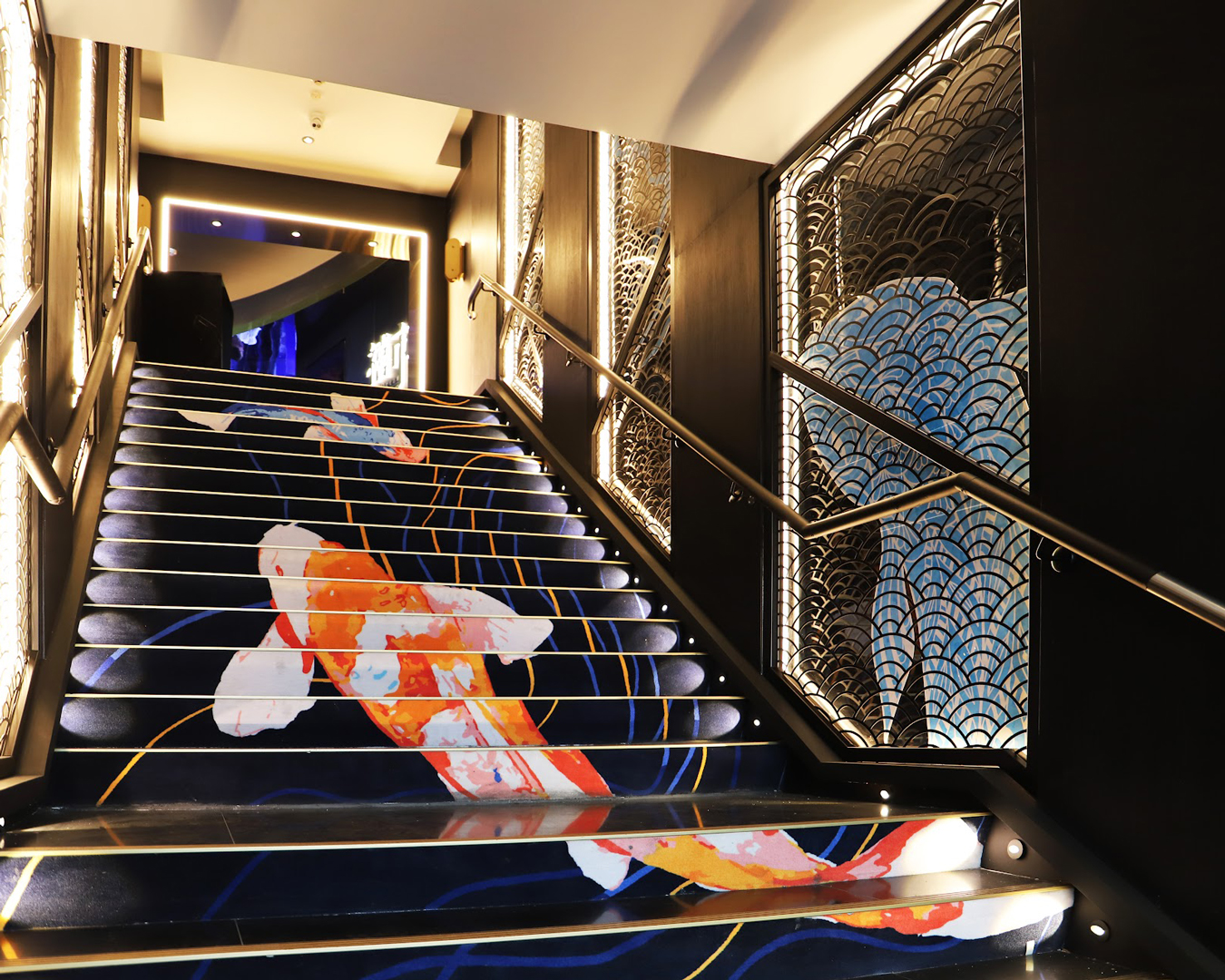 After 39 years of beloved service, Sydney said goodbye to yum cha institution Marigold in 2021. But don't fret, Chinatown still offers plenty of incredible yum cha experiences, with enough rotating dishes to fill up your family 10 times over. Sussex Street's East Ocean Seafood Restaurant is one such destination. Pop through for casual yum cha or book in for specialty live seafood cooking. You know what classics to expect on your sheet, tick off dim sum, crispy wonton, steamed rice noodle rolls and some mango pancakes. At night, East Ocean offers a set banquet menu teeming with seafood options.
Gumshara
Sydney is blessed with a wealth of outstanding ramen joints. But near the top (if not topping it) of that list and always boasting a healthy line-up of drooling patrons is Gumshara. Opened in 2009 by Japanese expat Mori Higashida, the Eating World Food Court spot has a cult status and is best known for its thick, richly dark pork tonkotsu broth. The shopfront itself is low key and no-frills—but any ramen enthusiast will tell you the product is unassailable. Make sure you add a chilli bomb.
MISO World Square
You can't visit casual dining joint MISO World Square without trying some of their signature pork cutlet tonkatsu. From the Masuya International hospo group, MISO's perfectly crispy and golden panko-crumbed pork is just the beginning. You can add it to your bento box, donburi set, teishoku combo or Japanese curry. Otherwise, you can also opt for wagyu beef, karaage chicken, deep-fried king prawn, teriyaki salmon, chicken katsu-tama, teriyaki chicken, chicken nanban, unagi or sashimi. Regardless, this is the perfect sit down or takeaway lunch.
Mother Chu's Taiwanese Gourmet
Another staple of Chinatown's Dixon Street is Mother Chu's Taiwanese Gourmet, which has been serving Sydneysiders for over three decades. Mother Chu's serves up authentic Taiwanese snacks and traditional street-eats. Kick things off with a cup of house-made warm soybean milk, then try a glutinous rice roll with pork floss, an endless list of Taiwanese dumplings, noodles, fried rice, soups and omelettes. Keep an eye out for their special Taiwanese pork pepper bun special.
Chinese Noodle House
Chinese Noodle House is one of Sydney's most beloved cheap-eat Asian spots. You might have to wait for a table at the humble restaurant, whether crammed inside, amongst the noise and wonderful smells or out on the buzzing walkway street, al fresco. As the name suggests for this casual and communal restaurant, you can't go wrong with noodles of all kinds. Although in our mind, Northern Chinese dumplings are the real winner here. As anyone in the know will preach, you cannot visit without ordering the special braised eggplant. And we didn't even mention—it's BYO.
Tenkomori Ramen House
On George Street, just before you hit the CBD, is Regent Place Shopping Centre—a multi-level, pan-Asian foodie hot spot. Head there for hot pot, BBQ, matcha or ice cream. But for something wholesome, go upstairs to Tenkomori Ramen House. The food court restaurant's system is canteen-style, so grab a tray and follow the counter as you select noodles, broth, protein and toppings. Walk around and watch it get made in no time. Whether you prefer tonkotsu, miso, shoya, udon dashi, tom yum or something a little spicier–Tenkomori delivers.
Arisun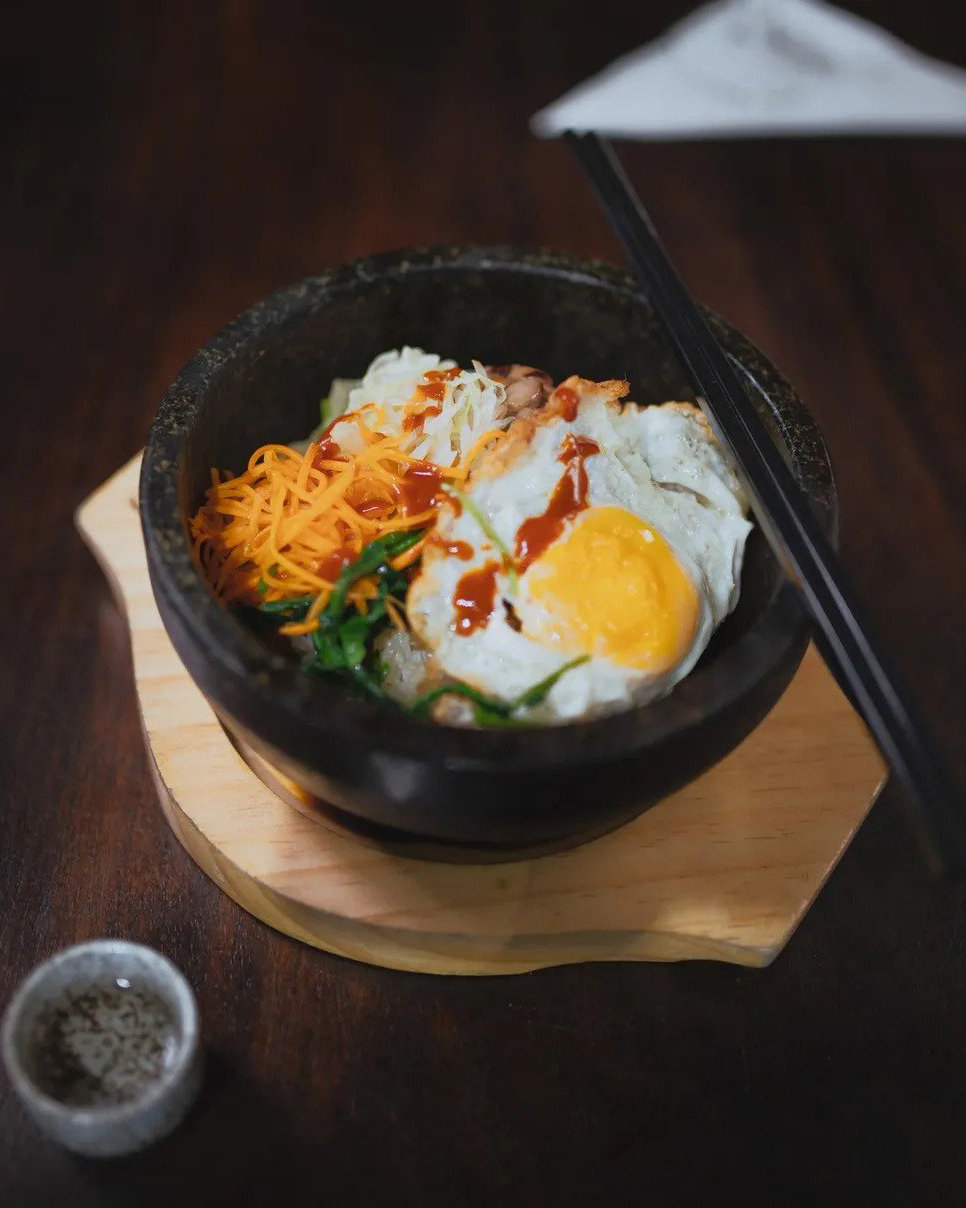 If you're after killer Korean fried chicken and late-night weekend bites, make a beeline for Arisun. Moving from its original Belmore location (which opened in 1991), Arisun arrived on Chinatown's Dixon Street in 2007, bringing its iconic fried chicken, signature black bean noodles, hot pots and smoked, grilled meats. This is definitely one for big groups, with a rowdy atmosphere, beer towers for the table, a beer garden, and we mentioned Korean fried chicken, right? A dedicated menu of this crispy gold includes versions with honey Tabasco, salted egg yolk and cheese sprinkle.
Emperor's Garden Restaurant
You can't discuss Chinatown without mentioning Emperor's Garden Restaurant. Open since 1979, the Cantonese icon is well known as the home of classic cuisine like whole Peking duck, live seafood, yum cha, dim sum, barbecue, and noodles. But it's perhaps even more beloved for its hole-in-the-wall bakery and cakeshop. You'll commonly find a long lineup of people at the Dixon Street entrance waiting to get their hands on the famed and wallet-friendly Emperor's Puffs–soft, little custard-filled balls handed over straight out of the oven.
Gardens By Lotus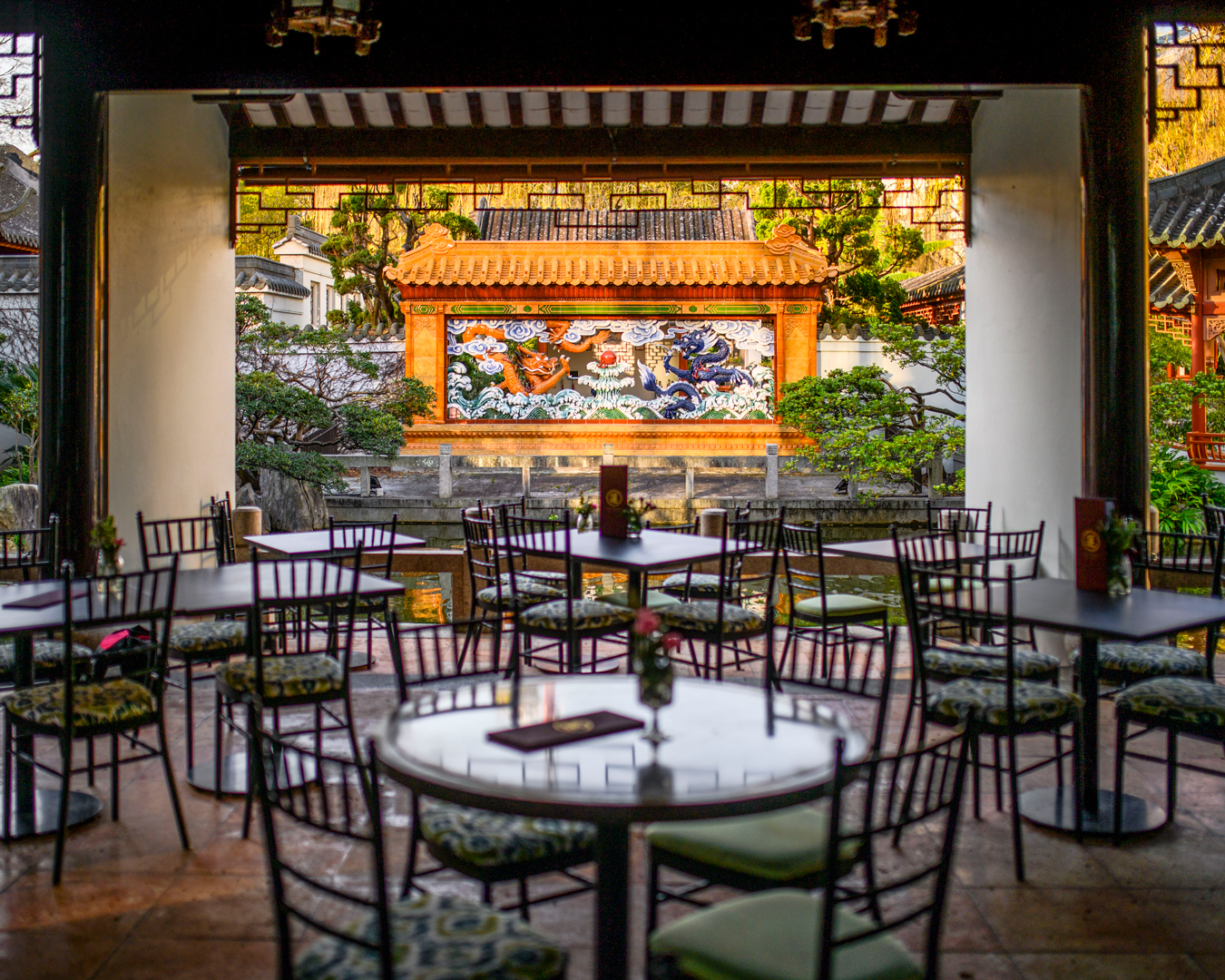 From the Lotus Group, Gardens by Lotus offers the winning combo of dumplings alongside the Chinese Garden of Friendship's beautiful surroundings. The tranquil teahouse-style restaurant from Lotus Dining Group offers bottomless yum cha lunches on weekends, modern Chinese high tea during the day, Sichuan dining at night and even dumpling masterclasses.
Ho Jiak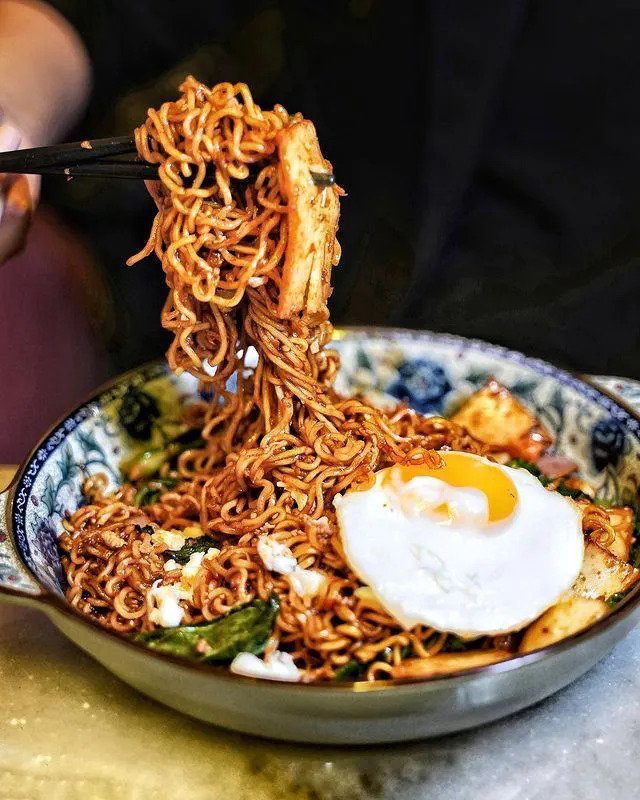 Ho Jiak should be your immediate go-to if you're craving Malaysian comfort food. The lovingly authentic restaurant is inspired by the homestyle/street food dishes of Ho Jiak hospitality group head chef Junda Khoo's upbringing and by his amah's (grandmother) cooking. The personal and familial menu features roti, rice, noodles, milk teas, classics like laksa, nasi goreng or char koay teow, and plenty of meats covered in chilli sambal sauce straight from the Nyonya grill.
Din Tai Fung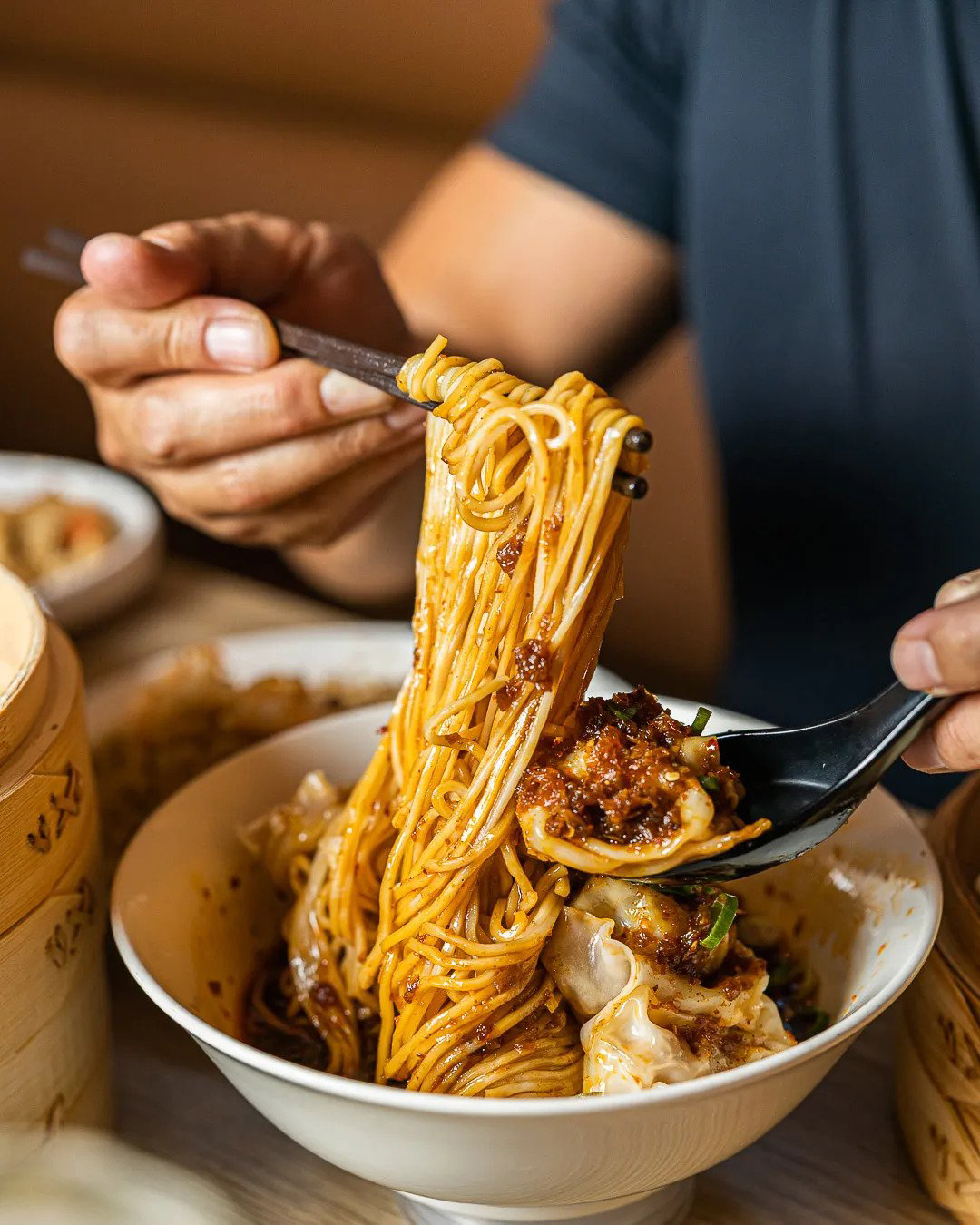 If you're after a team that takes making and serving up dumplings seriously, grab a table at Din Tai Fung. The world-renowned global chain, which has several locations around Sydney and Melbourne, is known for meticulous measurement, preparation and cooking practices. And even though it all ends up gulped in one bite, the efforts and results are worth it. Of course, come for speciality dumplings like pork xiao long bao or shrimp and pork shao mai. But you'll also find share plates, soups, noodles, fried rice and classic mains like kung pao chicken and black pepper beef.
Bornga
There's plenty of excellent Korean BBQ around Chinatown and the CBD, but one of our favourites in Haymarket has to be Bornga. The restaurant stands out with its sleek interior–with long, lit-up booth seating, timber finishes and temple awning décor. But it's the copper-coloured pull-down vents hanging from the ceiling we're interested in because they feed down onto tables fitted with BBQ plates. Expect banchan (Korean "sides") like kimchi, cucumber soup and chilli pickles to quickly fill the table before ordering up plates of meat to fry up yourself. Be sure to order woo samgyeop, the restaurant's signature paper-thin slices of beef brisket.
Still hungry? Check out the best restaurants in the Sydney CBD.
Image credit: Destination NSW, East Ocean, Gumshara, Arisun, Lotus Group, Ho Jiak, Din Tai Fung