Been saying 'we should catch up!' for what seems like forever, but haven't got around to making plans? Well this is your sign to finally lock something in.
Friend dates are the perfect pick-me-ups and the ultimate memory maker, and can entail literally any idea or activity under the sun. With good plans and even better company, there is no limit to the fun things you can get up to with your crew in the big city.
So whether you're with your extended group or your closest pals, we've got you sorted with 15 of the best friend date ideas in and around Brisbane to add to your social calendar.
Cocktail Cruise
Various Locations
You could meet up for afternoon cocktails at a bar—or you could embark on this cocktail cruise. This boat trip will take you up and down the river to three different cocktail bars, where you can enjoy discounted sips and glorious views. You'll even get drinks on board in between stops—just try to make sure you don't fall overboard.
Create A Floral Arrangement
Various Locations
Flower arranging is a vibe right now, whether you want to whip up a flower crown or create your own dried flower bouquet to brighten up your bedroom. Class Bento has a heap of classes of all types all over Brisbane, and you can even book a private session for you crew if you want to host your own (and ensure you have plenty of snacks on hand. Not much of a hostes? This dried flower arrangement class in Stapylton is BYO, so you get the best of both worlds.
Paint And Sip An Afternoon Away
Various Locations
What's better than drinking? Drinking and painting. Whether you're an art connoisseur or are still drawing stick figures, a paint and sip session has everything you need for a fun night out with your crew. These crafty studios around Brisbane all offer step-by-step boozy painting tutorials led by experienced artists—all you need to do is find a friend, grab a bottle of wine and let those creative juices flow.
Do A DIY Crawl Of Brisbane's Best Breweries
Various Locations
Switch up your next social drinking sesh with a crawl across Brisbane's best breweries. From Fortitude Valley to West End, set your sights on Brisbane's local brew heroes and treat your tastebuds to some of the best quality craft beers and seasonal brews around. Grab some mates, plan an itinerary and get ready to head out on the ultimate local brewery tour for guaranteed good times.
Take A Picnic Out On The River
Breakfast Creek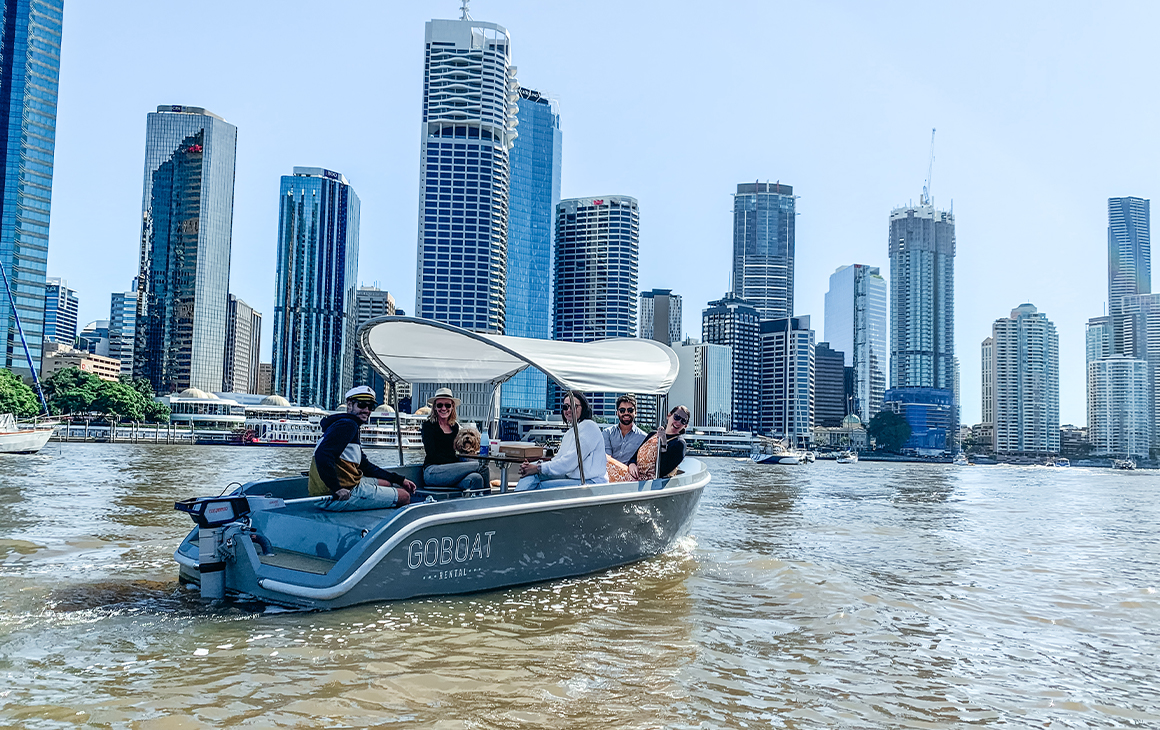 There's regular picnics—and then there's picnics on a boat out on the Brisbane River. Jump in a Go Boat and you can do just that, with up to seven of your best mates and your dog too. Nominate who's going to be captain to steer the ship (don't worry, it's an easy job) while the rest of you laze back, enjoy a bevvy and take in the view.
Hunt Down The Perfect Picnic
New Farm
While a park picnic involving plenty of cheese is always a good idea, why not add a little adventure into the equation? Mystery picnics with Amazing Co reimagine a classic weekend activity. If you love a bit of puzzle-solving and some healthy teamwork, this experience is for you. You'll be sent a series of riddles and clues to solve, each of which will send you to a different location to pick up a stunning picnic spread of artisanal products. Delicious AND entertaining. Just select your location, tailor your picnic to your dietary requirements, and you're all done. Read more about this picnic right here.
Blow Off Some Steam At Maniax
Newstead
You've seen people throw plates at walls in the movies, but how about throwing axes? Now you can right here in Brisbane, at the fully licensed Maniax. Incredibly therapeutic and a great way to blow off some steam, throwing axes is a unique trend taking Australia by storm. What better way to celebrate a friendiversary than by hurling some hatchets together?
Hit Some Balls At Putt Putt
Various Locations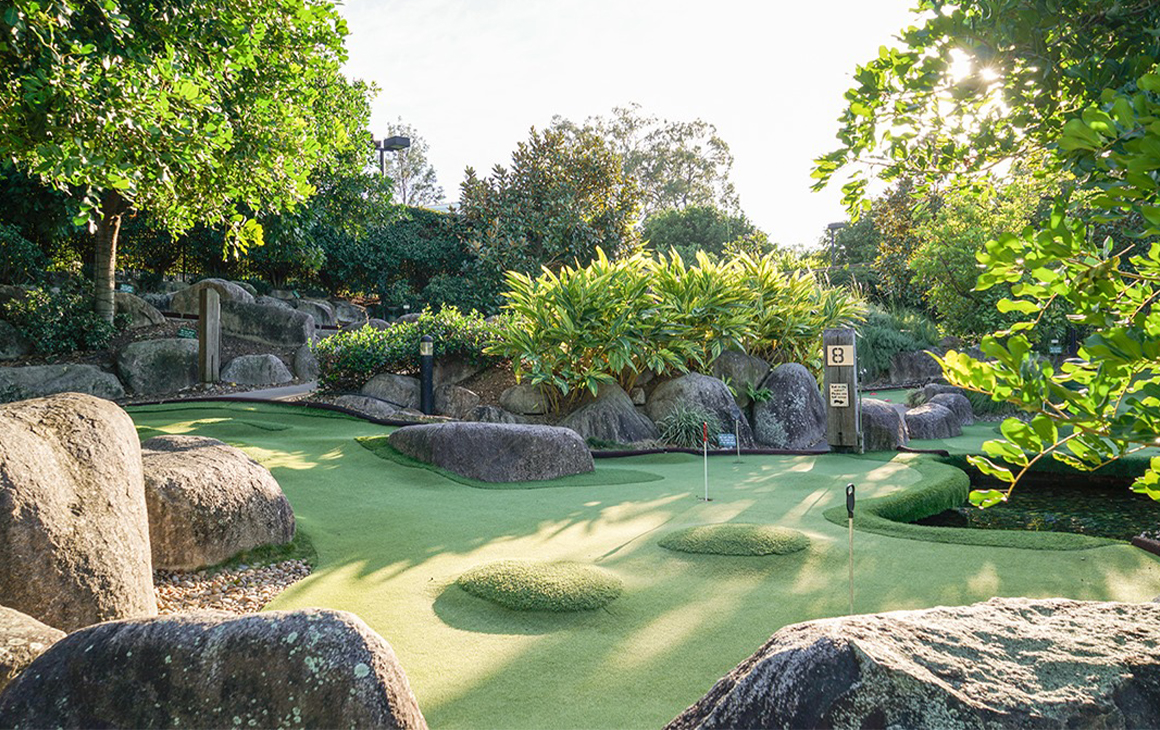 There's nothing more thrilling than a bit of friendly competition. Put your putting skills to the test and best your mates in a mini golf tournament at one of the many mini golf courses around Brisbane. Best of all, most of them even have onsite bars, so you can down a brew while you putt. Will the booze help or hinder your chances at winning? There's only one way to find out.
Go Chasing Waterfalls
Various Locations
Prefer to spend the day somewhere away from the city? No worries! Brisbane happens to have some of the best waterfalls hidden in the surrounding national parks. So pack the 4WD, grab some snacks and head on your next great adventure outdoors chasing waterfalls with some close mates. Sometimes all you need is a little nature fix. Hunt them down here.
Hit The Bubbles At A Bottomless Brunch
Various Locations
You could just go out for a regular breakfast—or you could add bottomless mimosas and make it a really good time. Not an early bird (or just not sure you can handle bulk cocktails before noon)? Don't worry, we've rounded up a list of bottomless brunches that cover morning, noon and even late afternoon for the night owls. From seven-course brunches overlooking the river to bottomless tacos and margs, find them all here.
Make Your Own Designer Earrings
Salisbury
Love statement earrings? Design your very own pair at this make-your-own jewellery studio. You can choose from polymer, resin or mix-and-match earrings, and you'll get multiple sets out of the session, which will be yours to take home and wear on the daily. Classes are held regularly and you can book in for their upcoming dates here.
Play Arcades At B Lucky & Sons
Fortitude Valley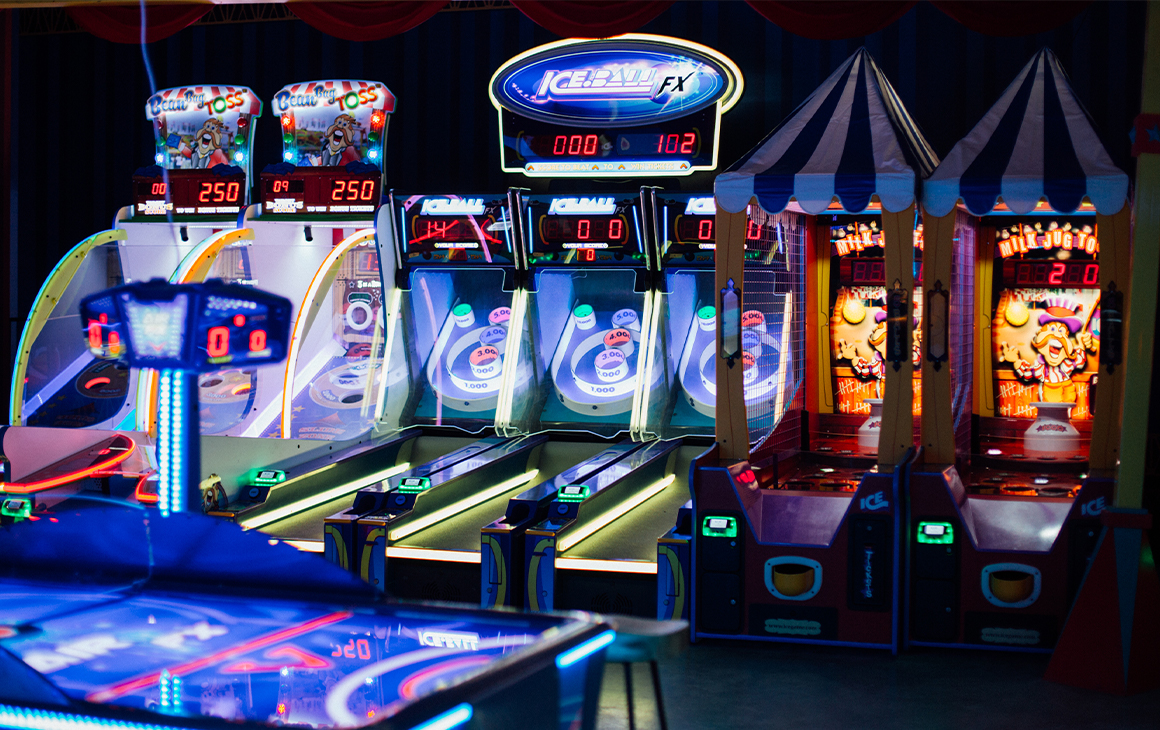 Get lost inside the brightly coloured, vibe-slaying, game-playing wonderland that is B Lucky & Sons. Literally the stuff of our dreams, this arcade bar is a euphoric place where you and your mates can sling back cocktails while immersing yourself in hours of entertainment. From testing out your skills on Mario Kart to shooting hoops and scoring prizes from the claw game, embrace every bit of the childhood feels that the arcade has to offer, you'll love every second of it.
Strike A Bargain While Op Shopping
Various Locations
Dress like a boss for half the cost and take the gang to pop some tags on a tour of Brisbane's trendiest thrift shops. Make a day out of it—try venturing to an op shop you haven't visited before, or aim to cover as many stores as you can across the span of a day. Op shops are like a box of chocolates—you never know what you're gonna get, but we can guarantee you it's practically impossible to walk away from one empty handed.
Blend Your Own Bottle Of Wine
Fortitude Valley
How do you make science experiments fun? Simple, add booze. This Wine Blending Workshop at City Winery Brisbane is the perfect place for you both to enhance your palate and create your own signature drop. Spend 1.5 hours learning the art of wine blending (and tasting) then bottle, seal and label your own blended bespoke wine. So come on all you wine lovers! Find out all the details here.
Hit The Road On A Trip
Various Location
What does a group of friends, a car, and a clear schedule call for? A road trip! Venture beyond the city limits and explore the sights and scenes of somewhere new—all in one day. You could discover the rural paradise of the Scenic Rim, just on the outskirts of the Gold Coast, or opt for a trip to the Garden City of Toowoomba, indulging in its rich country character. You could paddle down the river at Mary Valley, or complete the scenic nature walks on Tamborine Mountain. Wherever you decide to go, these day trips will be worth every minute, so get onto the group chat and start planning.
You could also just check out one of 50 best things to do in Brisbane.
Image credit: Ranyhyn Laine, Victoria Park, Sophie Spencer for Urban List