After the non-event that was Mother's Day 2020 (thanks COVID), this year, we're gonna have to step it up a notch. Mum isn't going to settle for the same old rehashed gifts she's been getting since your first trip to the Mother's Day stall in primary school. We all know she deserves better.
With Mother's Day mere weeks away (Sunday 9 May for those of you frantically Googling dates right now), time is running out to find that lock in that perfect gift. That's where we come in. We've searched the city (and the internet) for the best Mother's Day activities in town, and carefully narrowed it down to our top 11 picks (sorry, but we're saving #12 for ourselves).
Here's our curated list for the best things to do this Mother's Day in Brisbane.
For The Country Mum
Indulge In a Fresh Farm Feed
Treat mum to an old school picnic on the sprawling green fields of Tommerup's Farm. With gourmet hampers packed by former Masterchef contestant Danielle Dixon, prepare to indulge in farm fresh produce straight from the Scenic Rim. With a true country atmosphere, soulful tunes and stunning views, this historical dairy farm is the perfect place to celebrate Mum—and make up for that rebellious streak that plagued your teens. Trust us—she's earned every bite.
Picnic in the Valley Vineyards
Picnic with a herd of fluffy alpacas at this stunning Scenic Rim winery. O'Reilly's Canungra Valley Vineyards is offering a curated charcuterie and cheese selection alongside crackers, dips and celery sticks—plus plenty of pats with the locals. Set up your spread on the banks of the bubbling Canungra Creek, and snap a selfie with Mum to savour the moment. Frame the photo, and that's her Christmas gift done, too.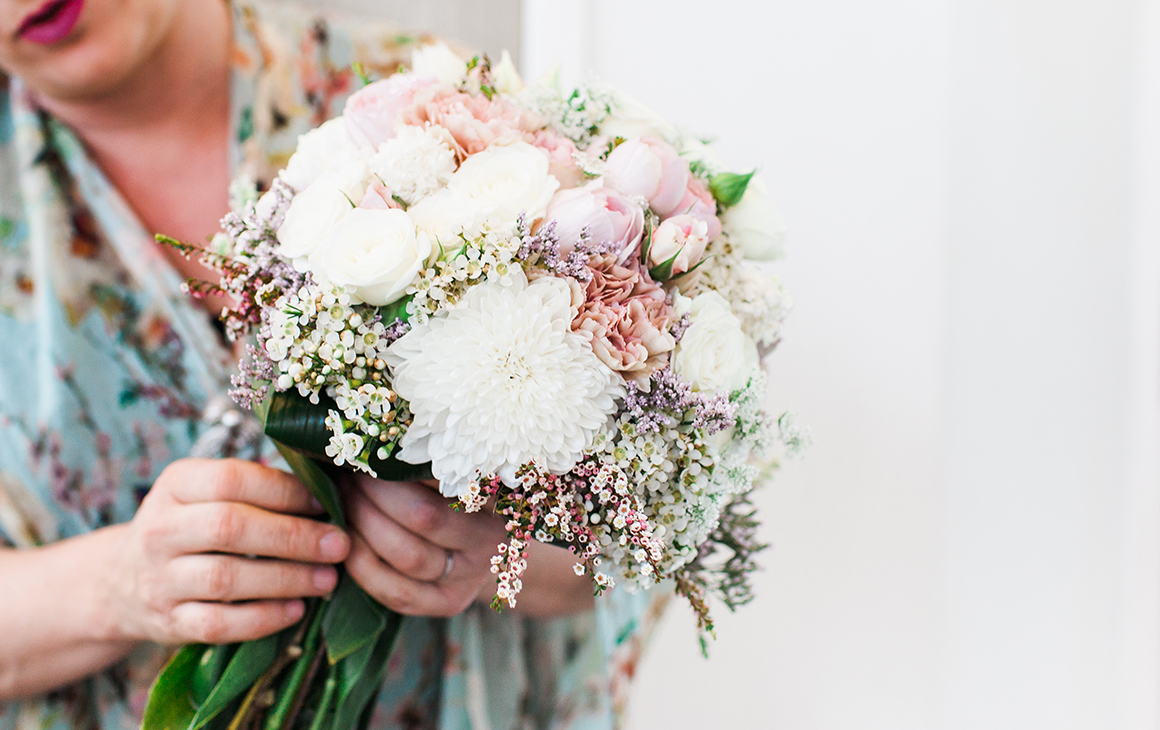 For The Plant Mum
Craft A Waterfall Terrarium
Let Mum show off her green thumb with a waterfall terrarium workshop at Mappin's Nursery. You'll both learn the art of layering different soil types, moss and plants to create your very own miniature green jungle. One ticket covers two guests, making it perfect for anyone on a tight budget. All materials are provided, plus a serve of authentic Japanese green tea and delicious Asian sweets. What more could a Mum want?
Spoil Her With a Stunning Floral Bouquet
Treat your mum to a fragrant, floral surprise this Mother's Day with a beautiful bouquet delivered from a local Brisbane florist. Offering everything from Australian natives to potted plants, the city's flower artists are guaranteed to give Mum something worthy of her special day. With delivery options starting at just $30, prepare to score some opulent stalks and stems that put traditional red roses to shame.
For The Foodie Mum
Fill Up On A Hearty Breakfast Feed
Take Mum on a tour of the best cafes in Brisbane starting with Mother's Day brekky. Whether she's a fan of flaky croissants or a good old' eggs benny, we've got 50 cafes guaranteed to please. We recommend Little Black Pug for something pet-friendly, or Joedy's Cafe at New Farm for breakfast with a view.
Drool Over Artisan Cheese
Indulge at the Inchcolm Hotel this Mother's Day with a drool-worthy spread of champagne and cheesy treats. This stylish Spring Hill hotel is serving up a decadent cheese feast alongside glasses of bubbly in an event they're calling Champagne High Cheese. This year's menu features all our faves—think artisan cheeses, baked camembert, house-made semifreddo and cheese scones. Book your tickets here and earn yourself a solid few months in Mum's good books.
Treat Her to Brunch With Bite
Spice up Mum's Sunday with a ticket to Brunch With Bite—Cloudland's very own drag extravaganza. Hosted by the risque and riotous BeBe Gunn and LuLu Lemans, treat mum to a two hour drinks package and banquet brunch, served alongside show, games and plenty of prizes. At $75 a head, Brunch With Bite is a great way for mum to have a little fun and sink her teeth into some off-the-wall entertainment.
For The Sophisticated Mum
Splurge on a Swanky High Tea
Put on your Sunday best for the classiest high tea in the city. We're talking ribbon sandwiches, fresh, fluffy scones and plenty of pinky raising. Whether she's into delicate desserts, cheese puffs, chocolate or champagne, mum's sure to love a morning treat at the city's most sophisticated high establishments, which you can find right here. C'est magnifique!
Uncork Your Creativity At A Paint and Sip Class
Unleash your inner art aficionado by treating mum to one of Brisbane's premier paint and sip classes. These BYO workshops are designed for the not-so-art inclined, so don't worry if your sipping skills are a little more advanced than your brushwork. At the end of the night, prepare to be a little unsteady on your feet—not to mention insanely proud of your painting masterpiece.
For The Always On-The-Go Mum
Settle In For a Spa Day
For mums feeling a little more stressed than usual, a spa day is just what the doctor ordered. Whether she's a fan of Japanese-style ganbanyoku, or more of a mani-pedi kind of gal, the city is packed with plenty of uber-luxe day spas guaranteed to melt mum's worries away. Check out our list of Brisbane's best day spas for our top picks on the best facials, plunge pools and steam rooms in town.
Raise Your Glass at a Boozy Brunch
If there's one thing working mums have to look forward to, it's that one glass of wine after a long day at the office. But on Mother's Day, there's no need to wait until after 5pm to bust open the booze. Get mum day-drunk with a bottomless brunch at one of Brissy's premier eateries. Our top pick? There's nothing better than a boujee brunch by the water down at Howard Smith Wharves. Trust us—mum will love it.
Looking for a gift to send? Check out our ideas right here.
Image credit: Kate Hliznitsova