Whether you prefer your bird crumbed, fried or smothered in mayo, you can't beat a good chicken sanga. It's up there with the best comfort food lunches around, and thankfully, we've got a few very decent options to choose from here in Perth when you don't feel like grabbing a cooked chook and whipping up your own.
Here are 10 of the best chicken sandwiches in Perth.
Think we've missed something? There's always room for more sandwiches in our hearts (and stomachs), so please hit us with your tips at editorper@theurbanlist.com.
Peggy's Chicken Schnitty
Fremantle
Peggy's might be the newest kid on the block, but this lo-fi sandwich bar in Freo is slinging the best in town and they've got the lines to prove it. Get down early to snag one of their famous chicken schnitties, served on a fresh-baked hoagie style sub complete with crisp lettuce, thinly sliced red onions and a good smashing of dill mayo.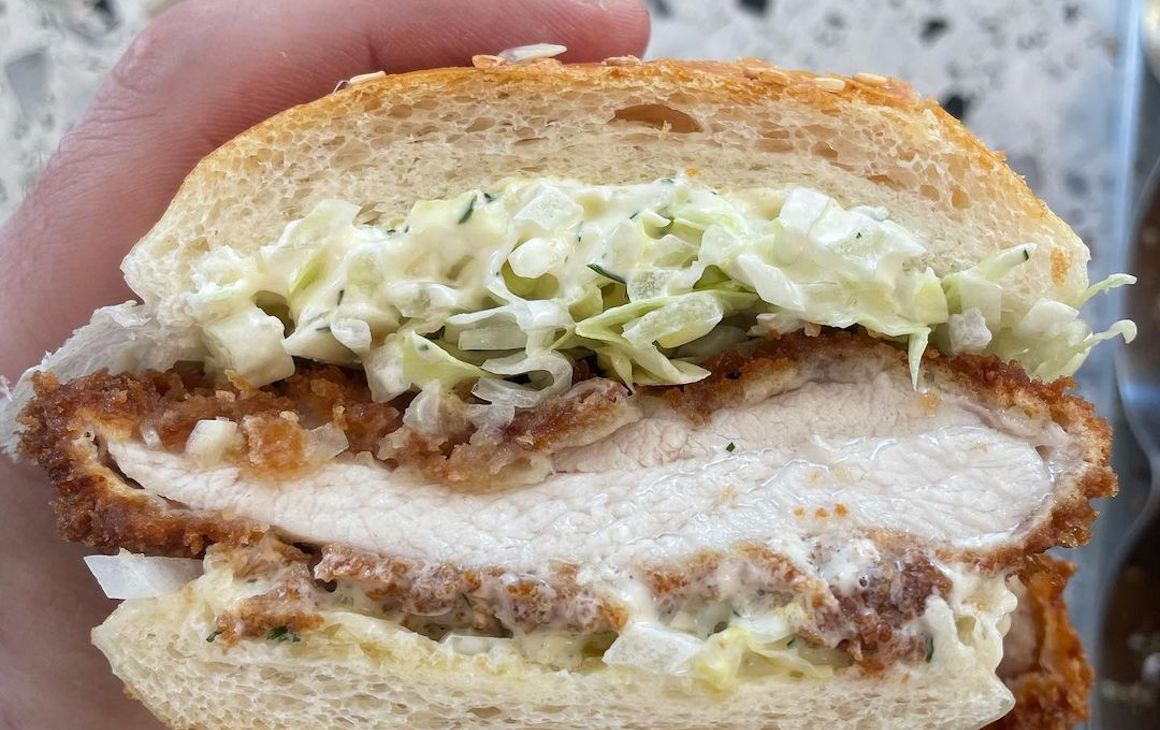 Mary Street's Chicken Sandwich
Multiple Locations
Known for their loaves, donuts and baked treats, Mary Street Bakery is also a sambo hotspot worth taking note of. The exact fillings may slightly change week-to-week but there'll pretty much always be a veggie, meat, continental and chicken option on the go. Our pick though, is definitely the chicken. Think moist pieces of chicken, with just the right amount of top-tier mayo, cheese and greens, all wrapped up in two slices of Mary Street bread—giving you a perfect bite each and every time.
Forklore's Katsu Sando
West Perth
One of the most popular new brunch spots in Perth, no surprise to see Forklore is home to a piece of sandwiched perfection. As with most of their dishes, this sando has an Asian spin, with its beautifully moist katsu chicken, slaw, pickles and Japanese mayo. We're drooling just thinking about it.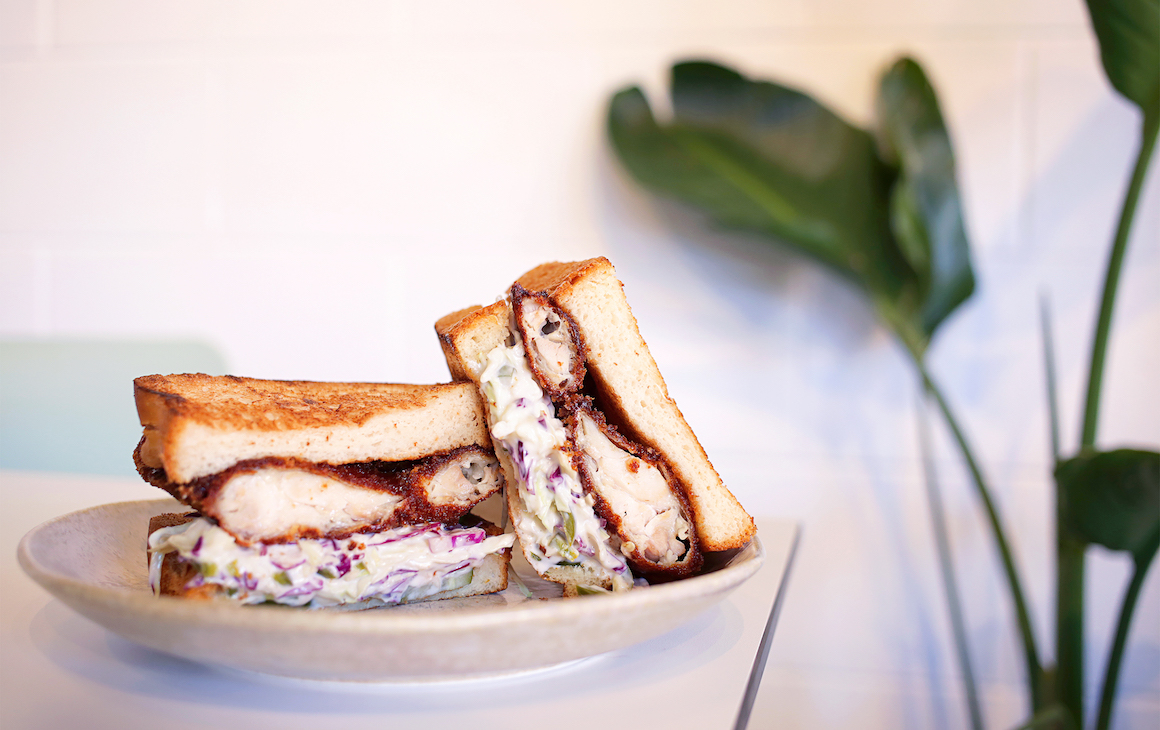 Bark's Chicken Schnitty
Subiaco
If you haven't made a trip to this Subi gem since they expanded, do yourself a favour and book Bark in for your next Friday lunch. Their chicken schnitty is about as classic as it gets, with its crunchy toasted bread, golden crumbed chicken, crispy lettuce and mayo, and only $12 a pop. What's not to love?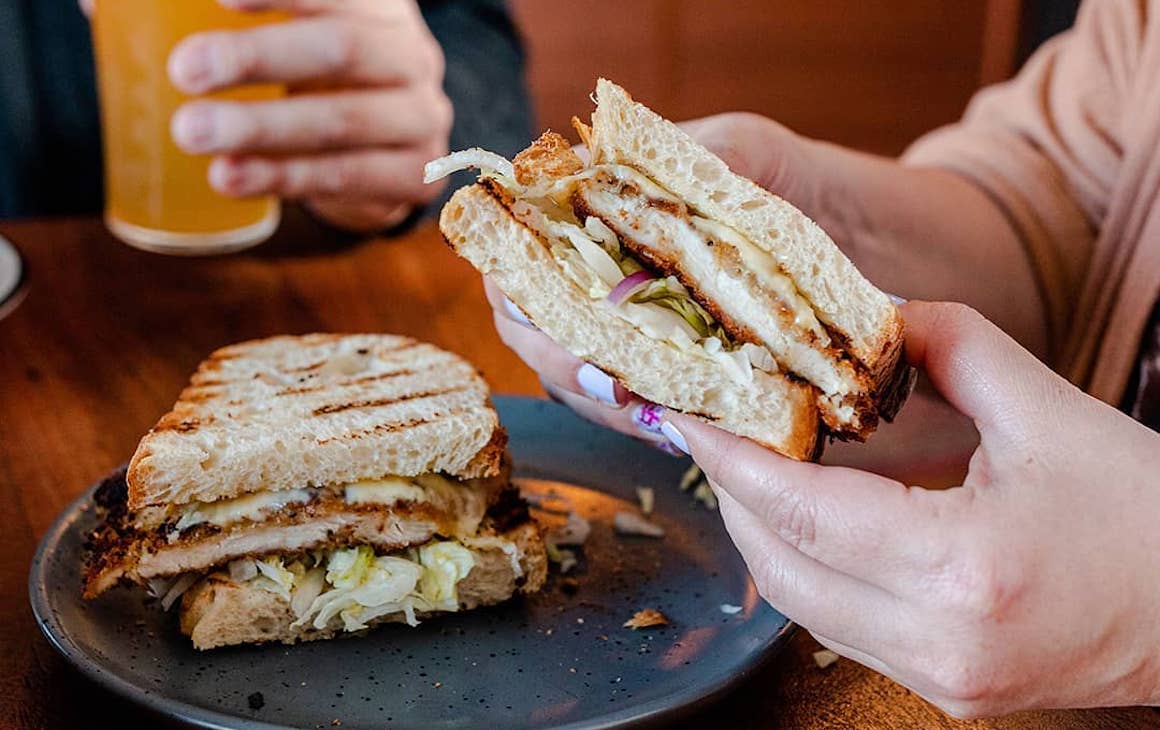 Drasko's Signature Sando
Mount Hawthorn
Another venue with a lot of well-deserved hype, Drasko's in Mount Hawthorn continues to blow us away with its spicy Nashville-style chicken. Their signature sando is absolutely ginormous (and probably veers more into burger territory if we're honest), so believe us when we say it's not for the faint-hearted, especially if you're brave enough to go for the hot spice level. Given how mind-blowingly tasty it is, though, we're not one to bow out from this challenge.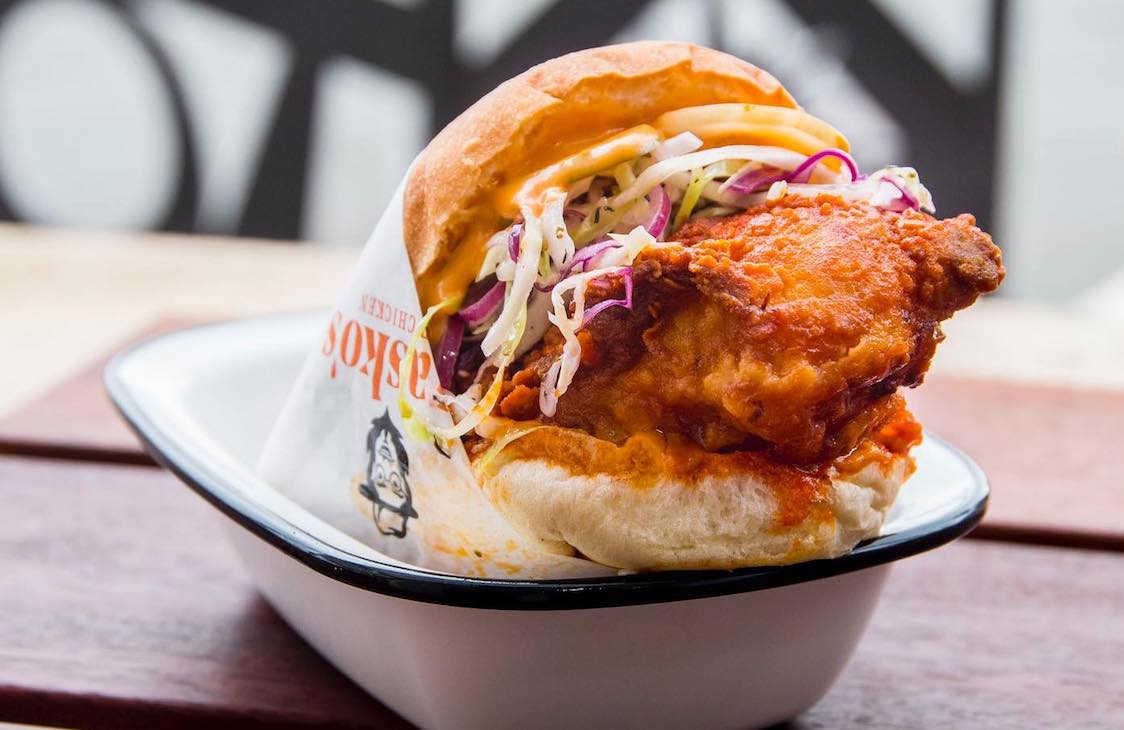 North Street Store's Chicken Baguette
Cottesloe
If there's one thing you can rely on, it's North Street Store's epic breads. We'd happily eat whatever they chuck in it, to be honest, so no surprise their chicken baguette is up there with one of our faves. You'll also want to keep an eye out for the ever-changing specials because they've done some absolute ripper chicken sangas in the past. Similarly, you can often find a chicken sandwich at their other offshoots, Little Loaf and Big Loaf Factory.
Satchmo's Buffalo Fried Chicken Sambo
North Perth
Normally we'd be banging on about Satchmo's top-notch bagels, but let's not overlook another little gem from this North Perth cafe—the Buffalo Fried Chicken Sandwich. Think two thick slabs of homemade soft white bread filled with a big piece of fried buffalo chicken alongside pimento cheese, butter pickles and lettuce. It's even served with a side of watermelon to cool you down if you can't handle the heat.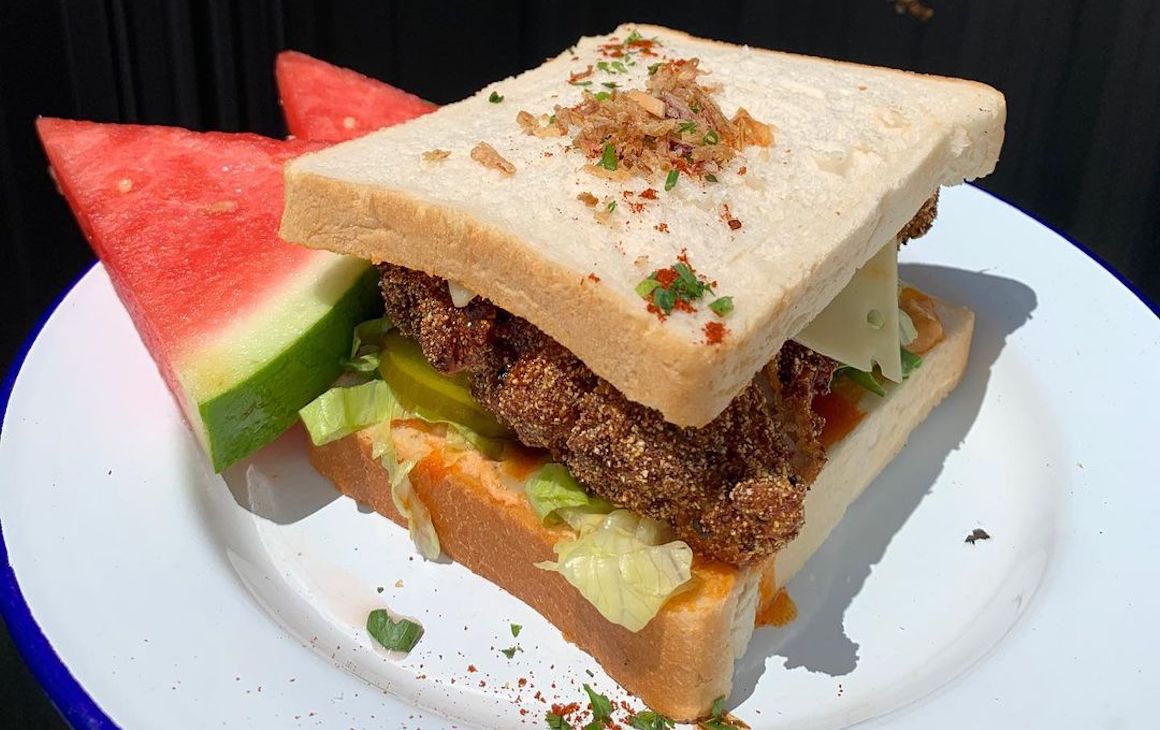 Oh So Deli's Katsu Sando
Woodlands
This joint is known for serving beastly sandwiches like their meatball sub, but the katsu sando is the real winner in our opinion. Crumbed and fried to perfection, and accompanied by a heavy hit of Japanese mayo-soaked slaw, it's a serious crowd-pleaser. We reckon it also deserves bonus points for the fact it comes with a side of crunchy lotus chips.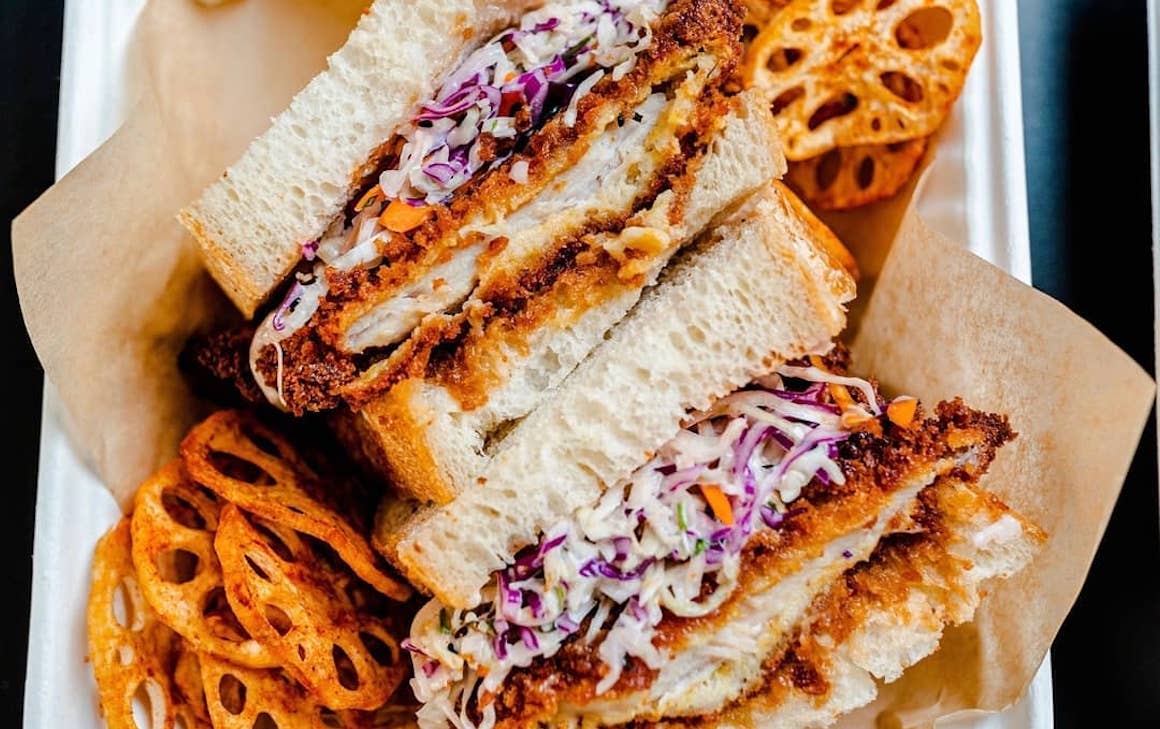 The Humble Onion's Fried Chicken Sando
Perth CBD
Homemade focaccia serves as the perfect fluffy base for the juiciest fried chicken ever at The Humble Onion in Perth, which comes smothered in a not-too-spicy hot sauce and accompanied by crunchy pickles. Will you make an absolute mess trying to eat it? You bet. Are we mad? Not one bit.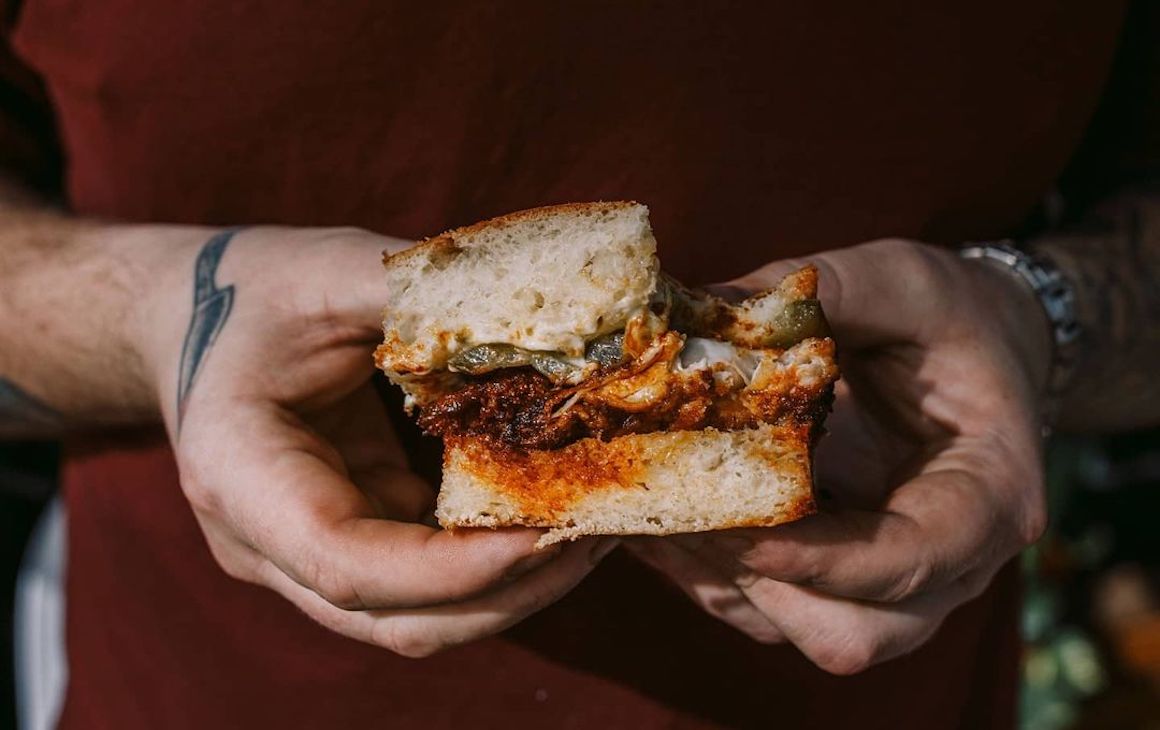 Cafe Guilty Pleasures' Chubby Chicken Sandwiches
Northbridge
Cafe Guilty Pleasure tends to lean more into the sweet stuff, but they've been doing these chubby sandwiches daily from 12.30pm and the chicken options (like all the others) are phenomenal. Choose between chilli chicken or cranberry chicken, both accompanied by generous servings of fresh salad and wrapped between fluffy white bread—you will not be disappointed.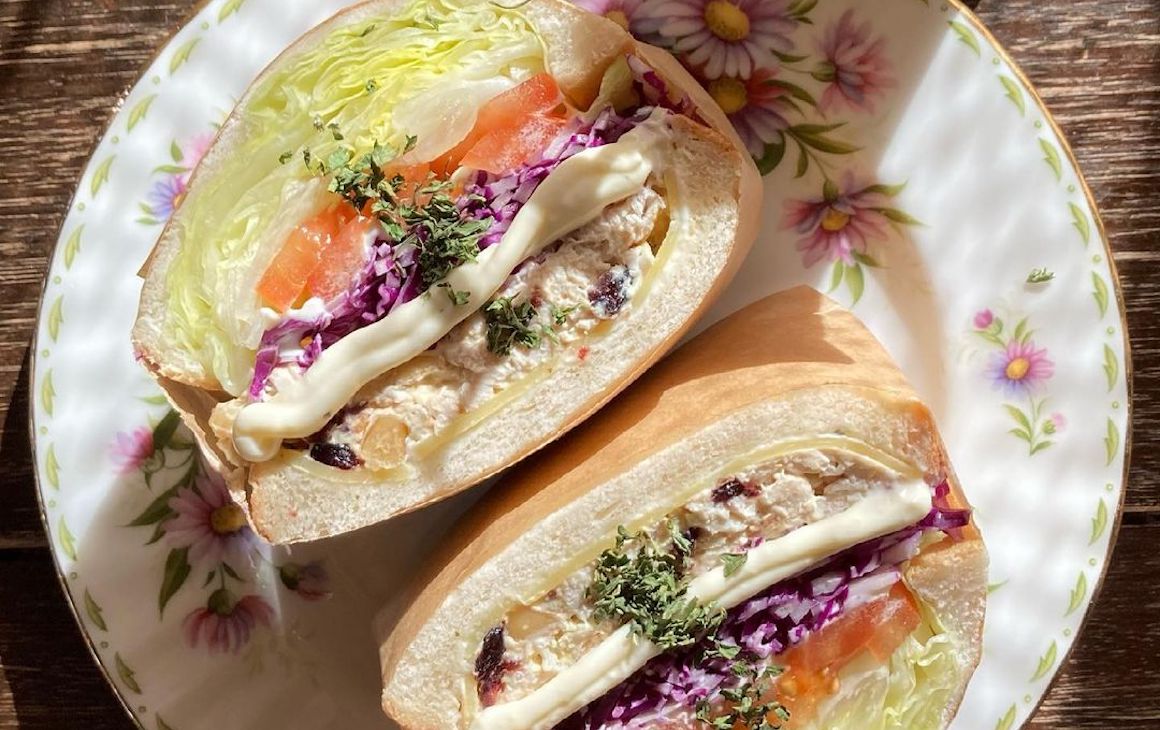 If that's not enough for you, work your way through Perth's best bakeries—loads of them also do a mean chicken sandwich, just like mum used to make.
Image credit: Elle Borgward (Forklore), Peggy's, Drasko's, Bark, Satchmo, Oh So Deli, Valentine Giradot (The Humble Onion), Cafe Guilty Pleasure