Winter is well and truly in full swing, and there's nothing we love more than to pass the cooler evenings by with crafty, custom drinks. Add in wintery vibes at Perth's coolest bars, and cocktails that are toasty warm, and you've got yourself a pretty darn good situation going on.
We've rounded up all the best places offering up some seriously tasty, hot (and boozy, of course) drinks to slurp down. From rum and Milo winter warmers to buttery tequila hot cocktails, we reckon you'd be missing out big time if you didn't get around at least one of these winter specials (we can't wait to try them all).
Sit tight and keep reading to start planning your winter cocktail crawl.
Sneaky Tony's
NORTHBRIDGE
Perth's favourite secret speakeasy is joining in on the wintery fun, and we're just a tad hyped about it. Sneaky Tony's is bringing us the Backstrap Blazer (suave, right?!), which is rum, absinthe, orange and clove—all for just 20 bucks. Plus, the extremely cool bartenders will be shaking it up with fire.
Kitsch
LEEDERVILLE
Tea is so awesome—it comes in so many shapes and forms, and we're pretty hyped that Kitsch is serving up a winter tea cocktail. It's their Oolong Hot Potty for two, made with Oolong tea, Japanese whiskey, lemon, cinnamon and star anise. Drink up.
Alabama Song
NORTHBRIDGE
Always serving up awesome American vibes with banging music and live performances behind the chicken wire, Alabama Song is jumping on board the winter cocktail train. They're whipping up a Flaming Hot Toddy—take that name literally. Made of bourbon, lemon juice and honey syrup, this'll warm you up inside and out.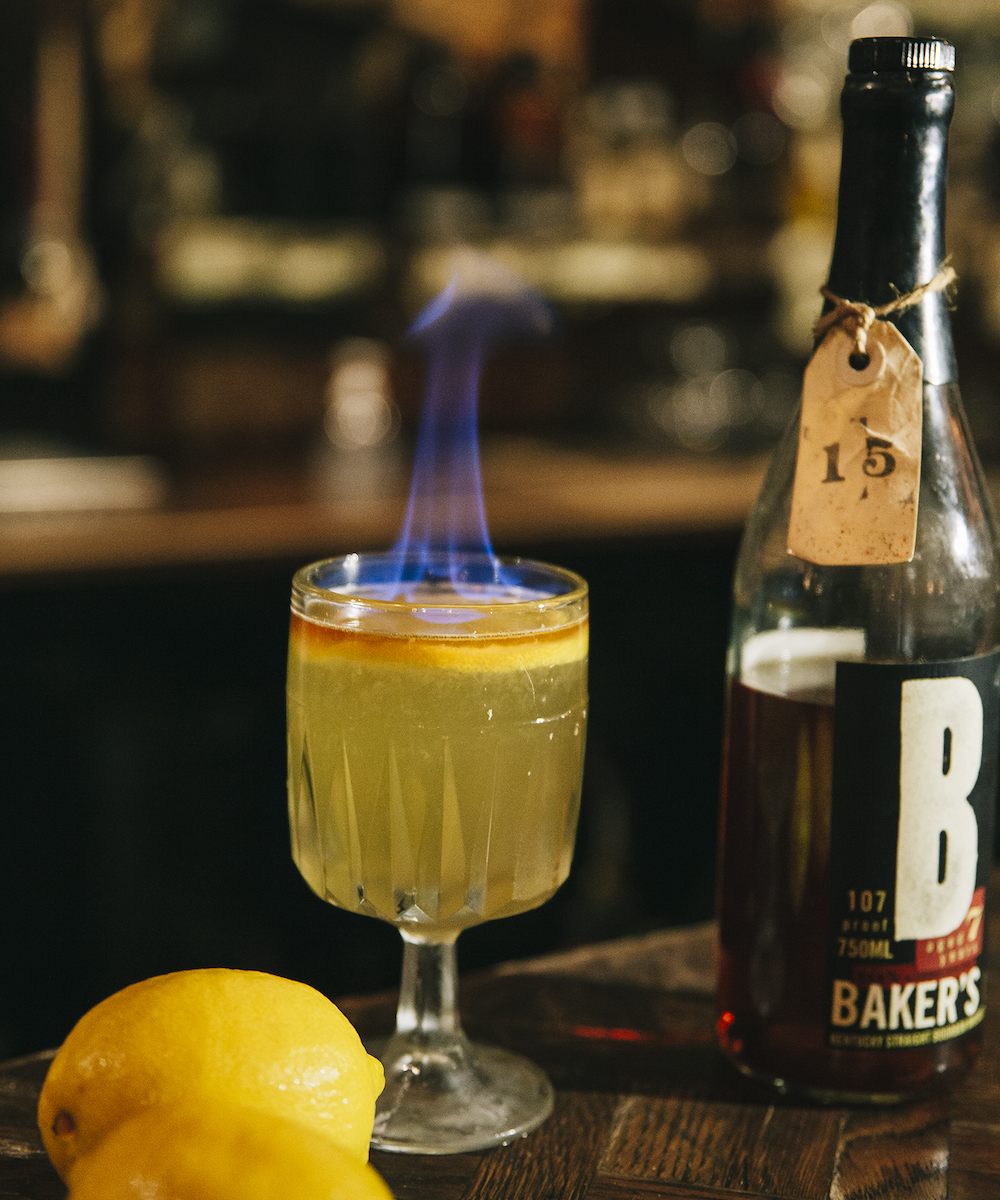 Joe's Juice Joint
NORTHBRIDGE
Right below Alabama Song is Joe's Juice Joint, a grungy rock 'n' roll dive bar slinging drinks 'til the early hours. They're dishing out the best dessert cocktail you've ever had: it's got Havana Especial rum, it's got Milo, and it's topped with a Tim Tam. Get this—it'll only set you back $13. Winter just got a whole lot sweeter.
Odyssey
CITY BEACH
Sit back and warm up after dinner on the beach deck at Odyssea with one of their two hot cocktails this winter. They're serving up a classic mulled wine complete with brandy, orange, cinnamon sugar and star anise. For something with a little more bite, sip on the Isla Bonita: packed with bourbon, Chartreuse, Drambuie scotch, lemongrass tea and ginger syrup, it'll warm you up in no time.
Johnny Fox's
NORTHBRIDGE
We love coffee on its own, but there's something extra exciting about making it Irish. That's why Irish pub Johnny Fox's have chosen Irish Coffee as their winter tipple: this hot cuppa joe—with a kick—boasts Irish whiskey, coffee and Irish syrup, topped off with cream and cinnamon dust. See you there.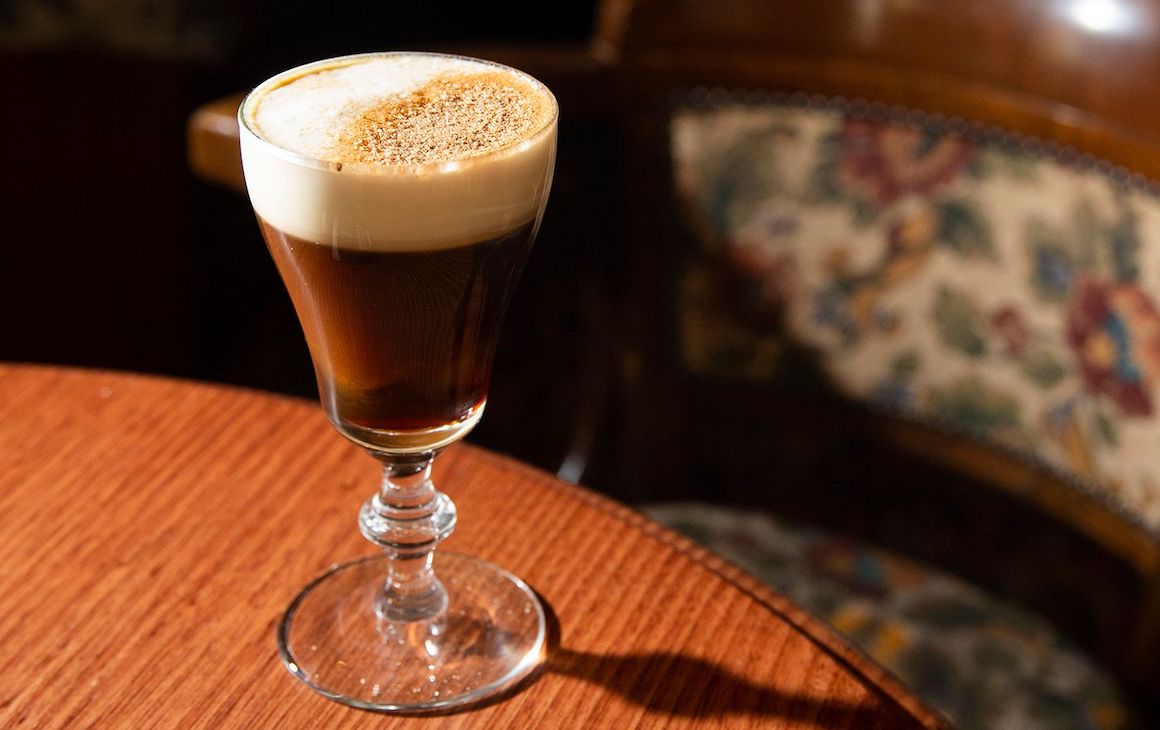 Jungle Bird
FREMANTLE
Beloved Freo rum bar, Jungle Bird, is whipping up three wintery creations. First you've got the classic and timeless mulled wine; then a good old rum and coffee combo. The one we're most excited for, though, is the hot buttered ginger rum. Giving us major Hogwarts butterbeer vibes, it's served in a massive beer mug dusted with cinnamon. Yum.
La Cholita
NORTHBRIDGE
La Cholita, one of our fave Mexican joints, is dialling up the heat this winter with their Caliente Buttered Añejo cocktail. What is that, we hear you ask? It's Añejo tequila with a spiced butter mix, cream, and garnishings of burnt orange peel and cinnamon sugar. You'll want to leave the car at home for this one.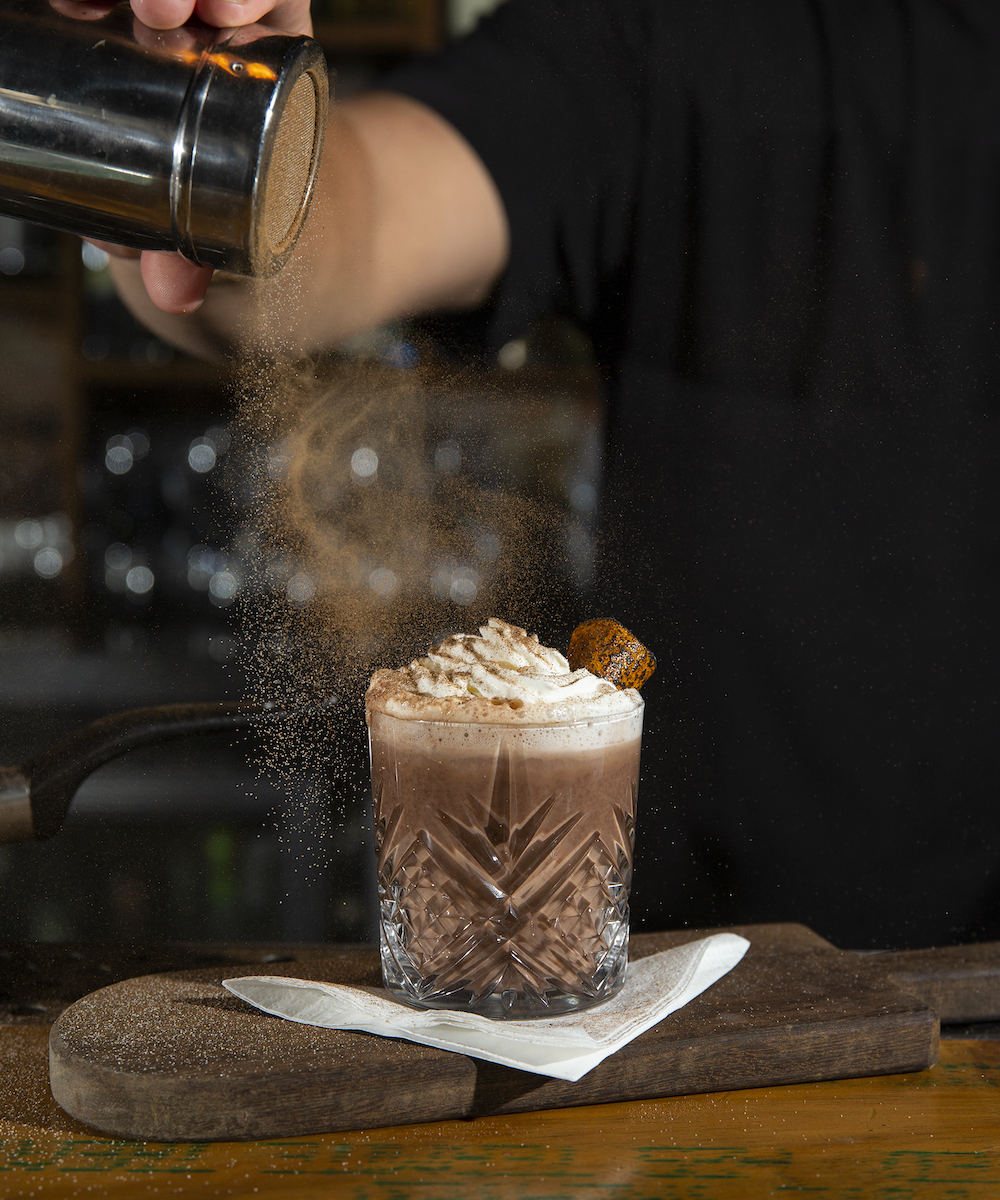 The Royal Hotel
PERTH
The Royal oozes class and is the perfect hangout for a chilly winter's day. Why not head there to grab a prime seat by the stunning fireplace, and sip on their signature mulled wine?
Henry Summer
NORTHBRIDGE
Henry Summer oozes chic all year round, and their winter cocktail is no exception. Served in adorable teacups, they're bringing us the Summer Dream. It's a combo of George the Fox cider, Galliano Amaretto, bitters, and agave. It's bound to warm you right up any time of the day.
The Stables Bar
PERTH
The Stables Bar, which as the name suggests, is set inside an old horse stables, is serving up cosy winter vibes with their gorgeous fireplace this year. Snuggle up with their mulled wine, grab a tasty bite to eat, and get comfy.
If you're just vibing a good time in an awesome bar, check out 20 of Perth's best bars.
Image credit: supplied