Sydney's Greek ex-pat community has a long and storied tradition amongst our sandy shores. From the salty coastlines of the beaches right out to the foot of the mountains, you'll find Greeks having settled down and started doing what they do best: cook.
From the special dining spots to superb street food and easy-going, accessible wraps and salads, here's our round-up of the best Greek eats Sydney has to offer.
Norma's Deli
Manly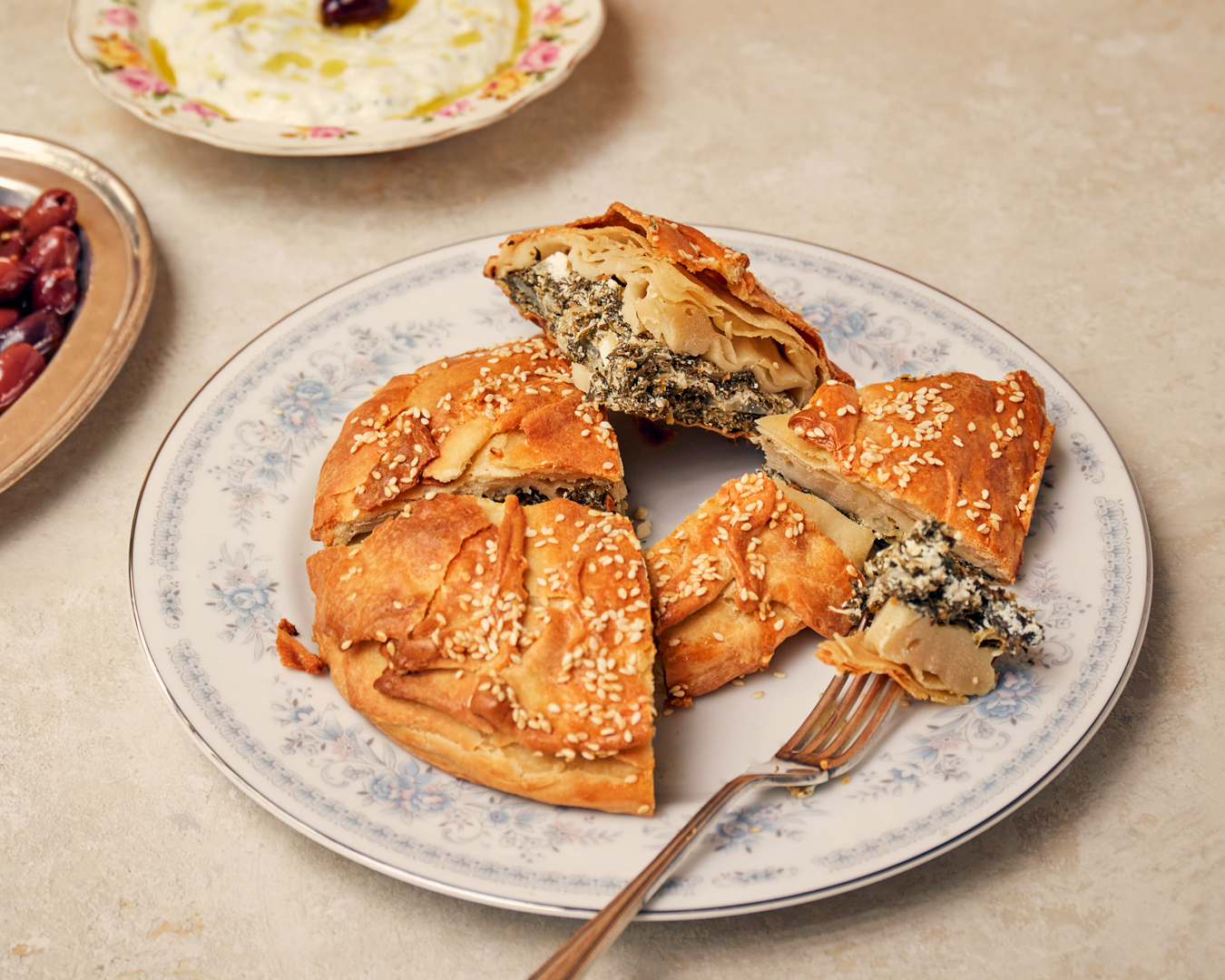 Fresh from the team behind Roller's Bakehouse and Butterboy, Norma's Deli is Manly's new Greek-inspired deli cafe and all-day diner, complete with cocktails, wine, bespoke olive oils, fresh-baked pita, and perfect saganaki. Inspired by owner James Sideris' grandmother and his Greek heritage, Norma's is all about the "romance of food when you need it most".
All that romance is backed up by an all-star crew too: there's head chef Luke Papalia (former sous at Pilu), general manager Mitch Macdonald (ex-Hubert), and head baker Darek Rojkowski (former pastry chef at Bert's). Oh, and a sourdough starter called Dario. The menu is generous and warm—just as all good hospitality in the Med should be. For breakfast, order up a half or whole spanakopita, Greek baked eggs, fresh croissants with classic condiments like Chantilly cream or mandarin marmalade, or a sweet Bougatsa pastry dusted in cinnamon and icing sugar. For lunch and dinner, kick off with warm marinated olives and a fresh baguette before hitting up pork souvlaki, moussaka, Normas rotisserie chicken, 12-hour braised lamb shoulder, and a Makarounes aglio e olio.
Topikós
Bondi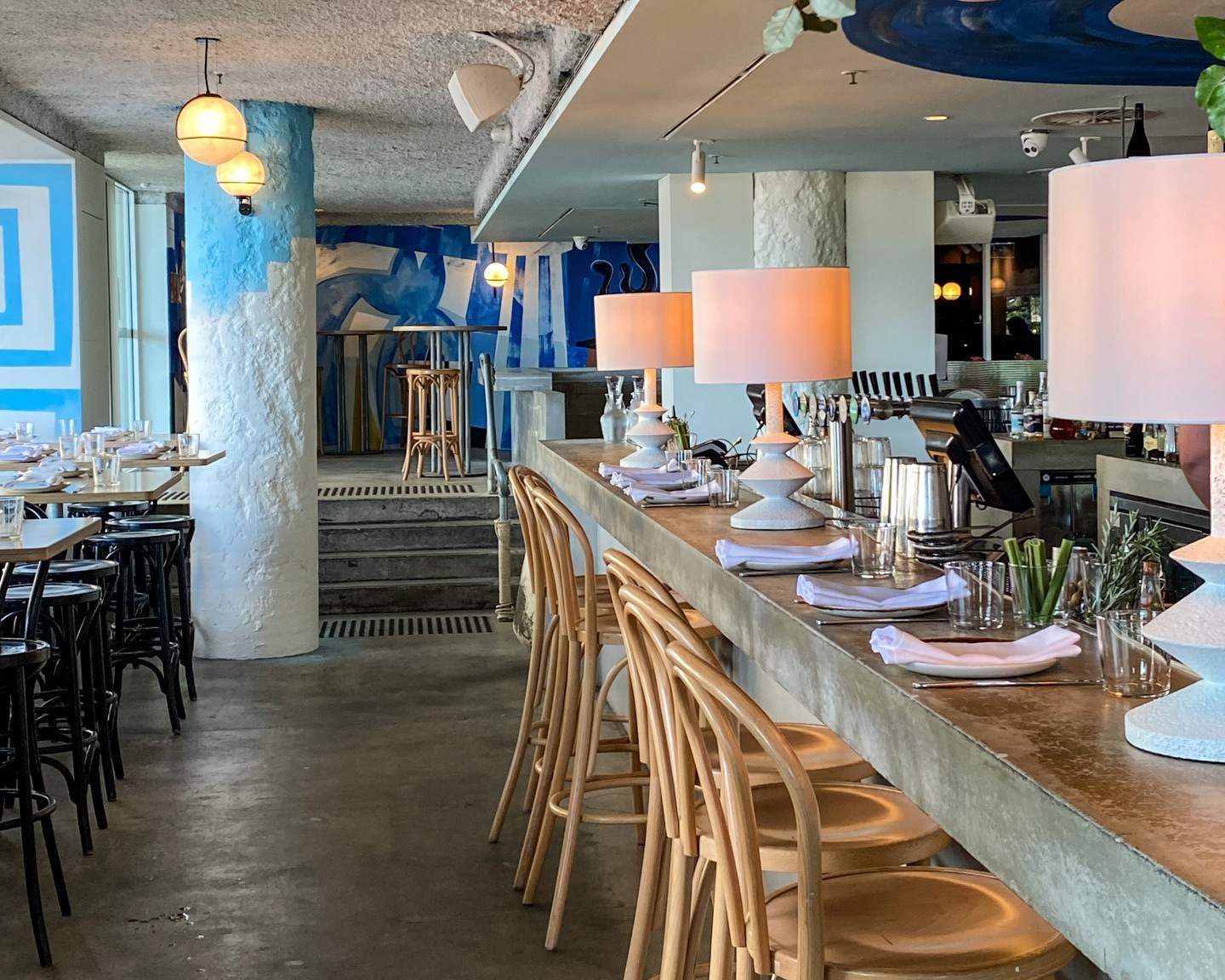 Overlooking Campbell Parade and Bondi Beach, Topikós is a breezy Greek diner beloved by Bondi locals that's freshly launching a dedicated bar space for summer 2022/23. In the restaurant, the menu takes inspiration from the many islands of Greece; think butter-glazed swordfish, wood-roasted chicken, and slow-cooked lamb shoulder in pomegranate glaze.
At Bar Topikós, on the Curlewis Street side of the venue, you'll find refreshing cocktails like the Aegean spritz, crisp glasses of Greek wine as rotating specials, and share-style mezze snacks like oysters, souvlaki nestling skewers straight off the grill, and fresh breads and taramasalata for dipping. On the outdoor terrace over summer, Bar Topikos is also hosting a collaboration with Byron Bay Beer Garden: a super casual, sand-on-your-feet experience that's quintessentially Greece-meets-Bondi.
The Apollo
Potts Point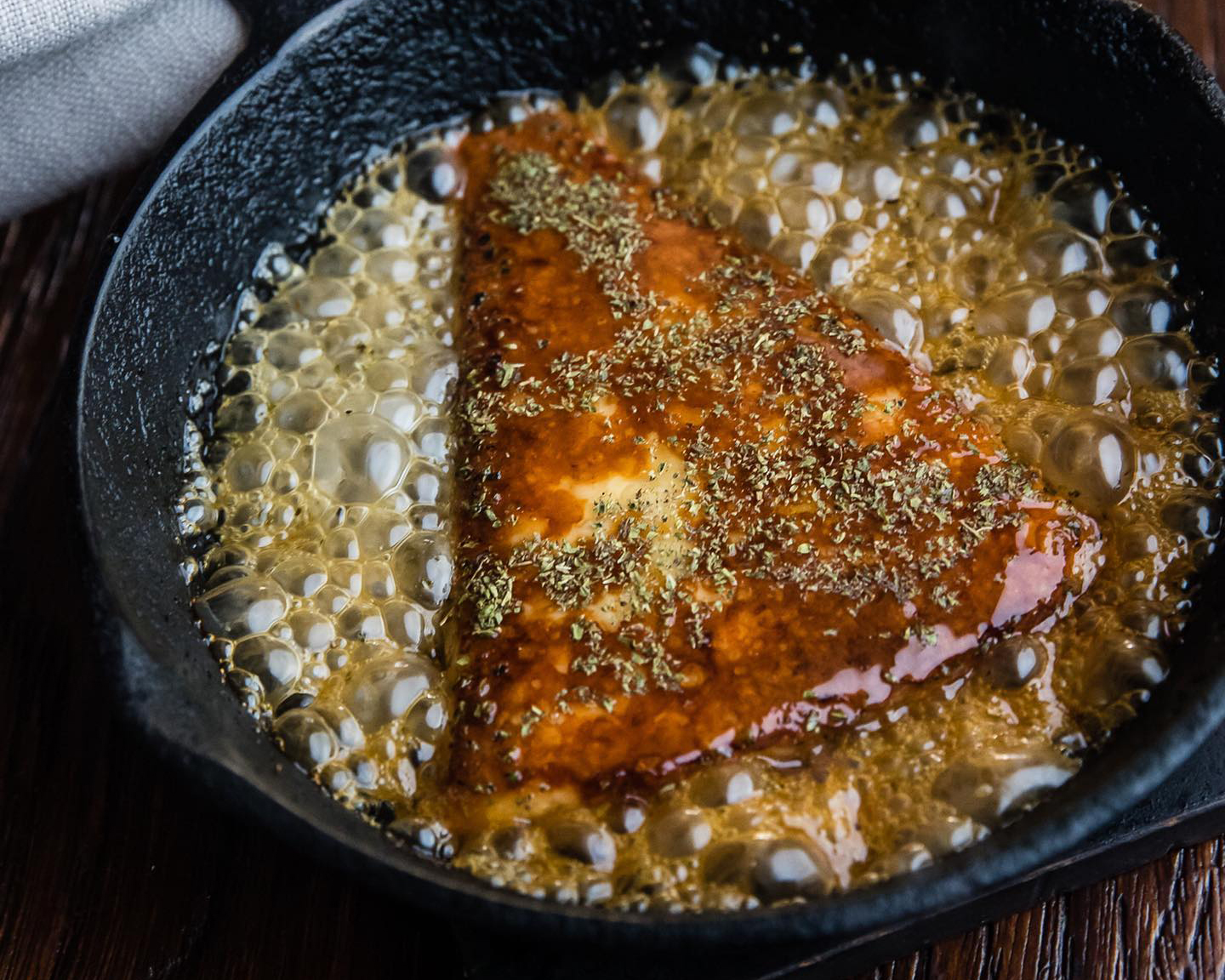 One of the jewels in the Greek crown of Sydney, The Apollo is high-end Greek finery served in warm, atmospheric surroundings. It's all dim lighting and moody music and a great place to enjoy an intimate date night. Kicked off by chef Jonathan Barthelmess and restauranteur Sam Christie back in 2012, it packs all the Greek specialities you would expect like oven-baked lamb and charcoal chicken with yoghurt but in a more refined, occasional fashion. The saganaki cheese with honey and oregano—a hot pan of melting cheese and honey—has become one of Sydney's most beloved dishes.
Stix And Pita
Enmore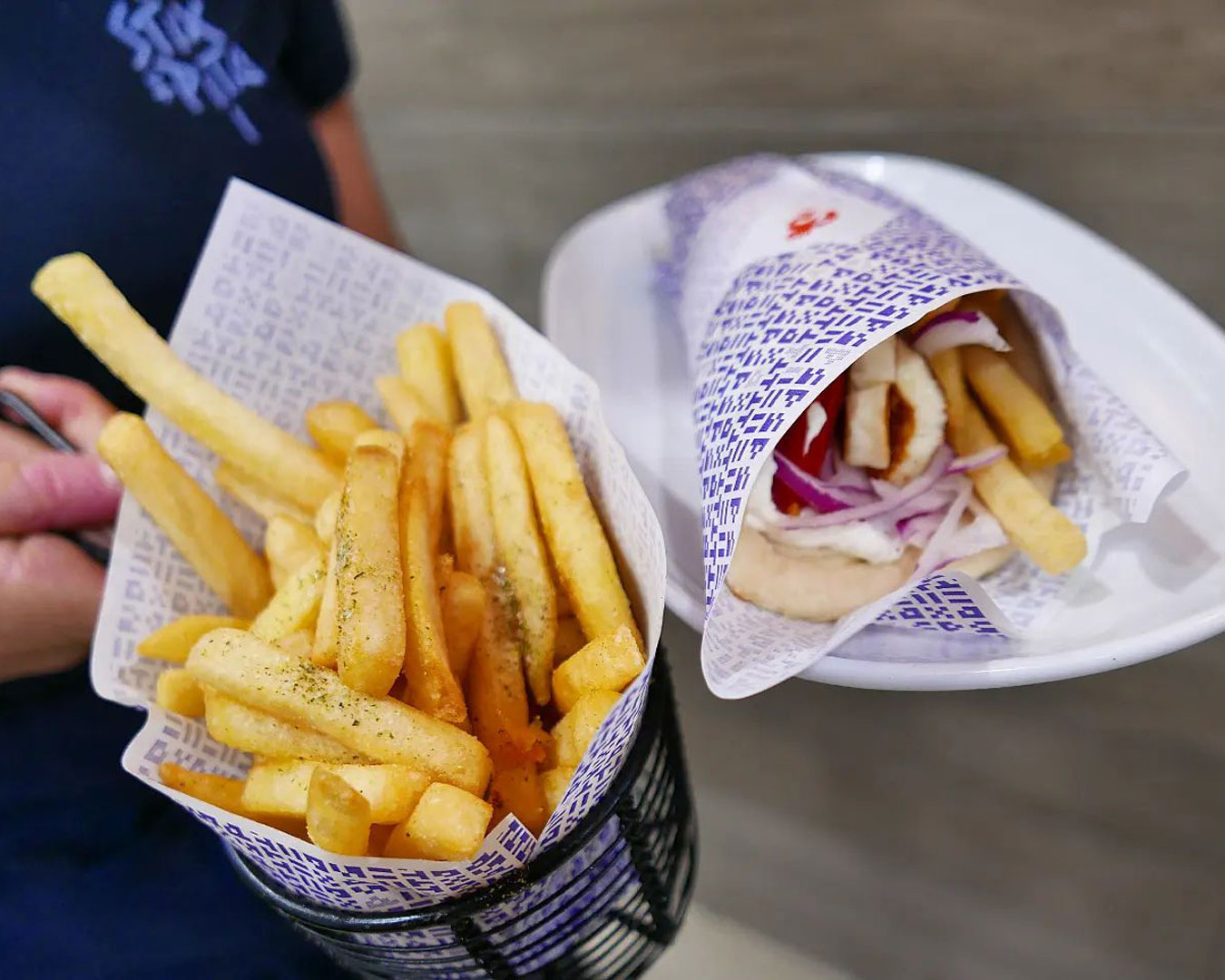 Slow-cooked meats turning over charcoal, handmade pitas, and quality local ingredients make Stix and Pita on Enmore Road a must-try. Owners Jim and Elvis put their heart and soul into recreating the food of their homeland and it shows—even the chips come heaped with herbs and spices and feta or kefalograviera cheese. It's restaurant-quality food at takeaway prices and will have you coming back again and again.
Ikaria Bondi
Bondi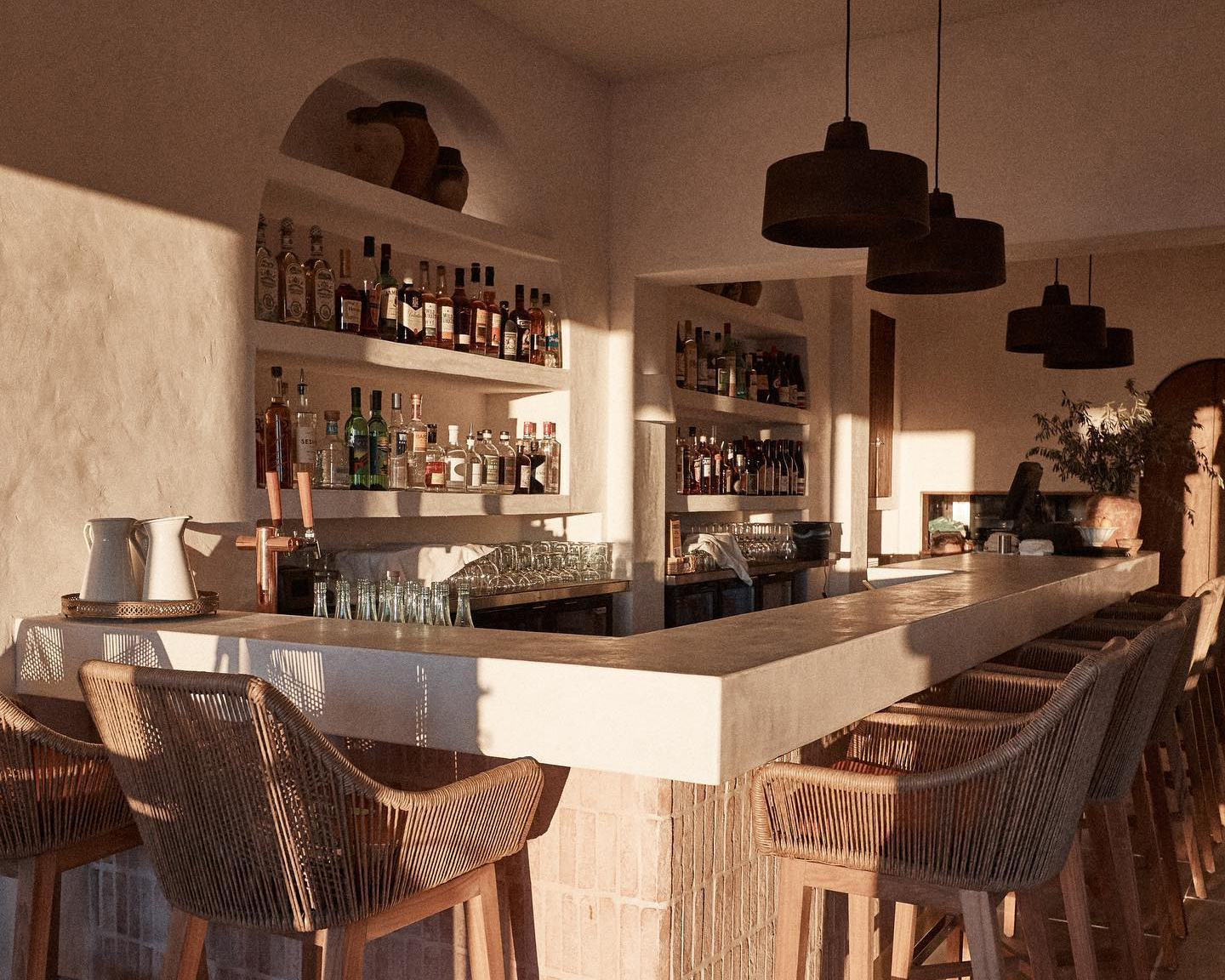 Ikaria is a Greek Island in the Aegean Sea where it's believed people are said to live the longest and we mean, how can you oppose that? This beachside restaurant offers up Mediterranean mezze at its finest, with two banquet styles to choose front. You'll get to sink your teeth into marinated olives, grilled pita bread, taramasalata, lamb shoulder, and fried calamari. The cocktail list goes strong with the classics but it's Ikaria's originals that shine the best with a Baklava Fizz, Hellenic Calling, Aegean Spritz, and a Blue Zone Margarita.
Kazzi Beach Greek
Balmoral and Manly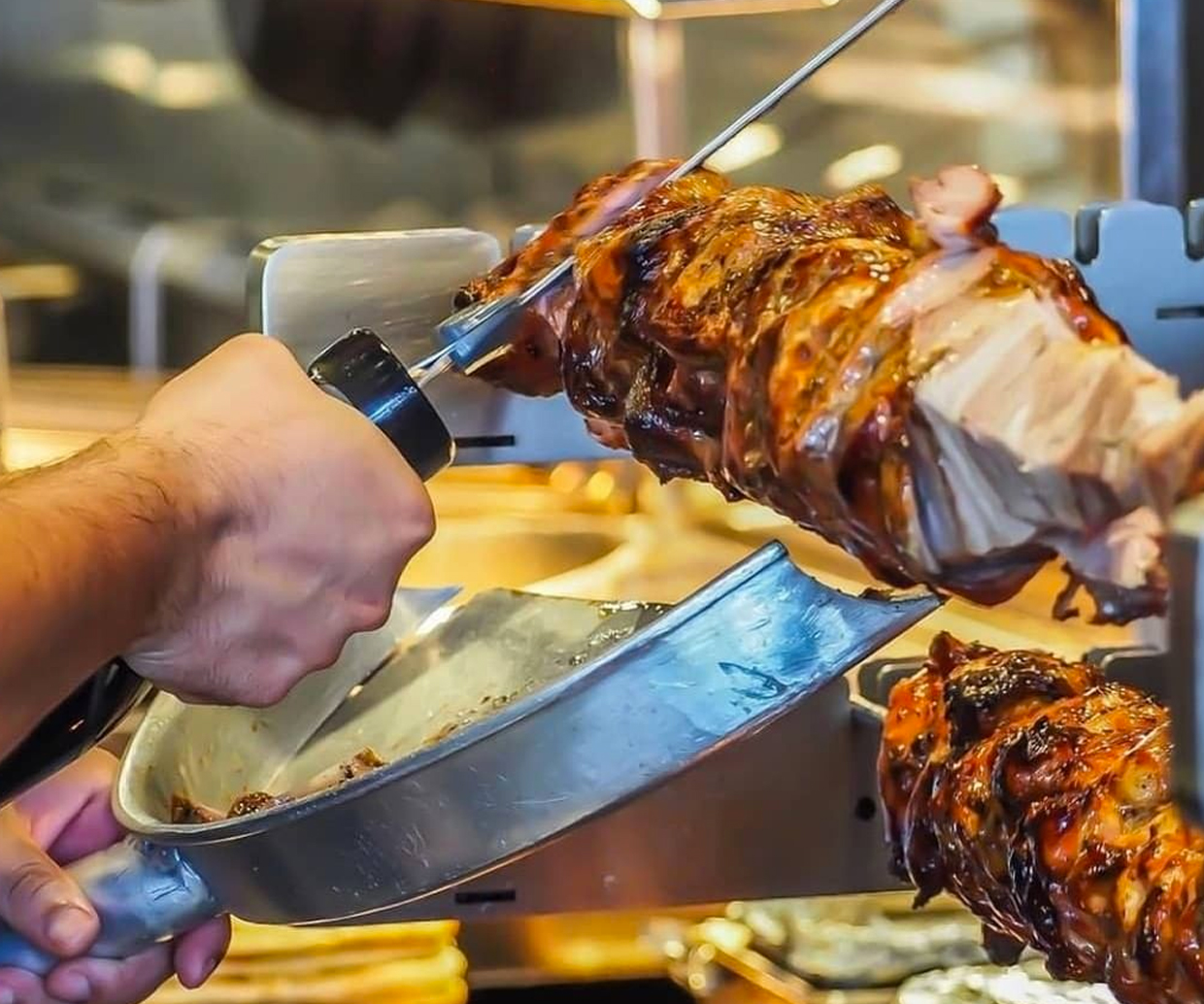 Kazzi Beach Greek is one of Sydney's most authentic Greek Island tavernas. Taking inspiration from the island of Kastellorizo (Kazzi), this blue delight showcases a certain type of Hellenic cuisine affectionately known as "Beach Greek"—the very kind of street-style Mediterranean offerings found along the blue shores of the Aegean. Starring on the menu is everything from mezze winners like grilled octopus and chargrilled prawns to tender meats fresh from the spit.
Ploos
The Rocks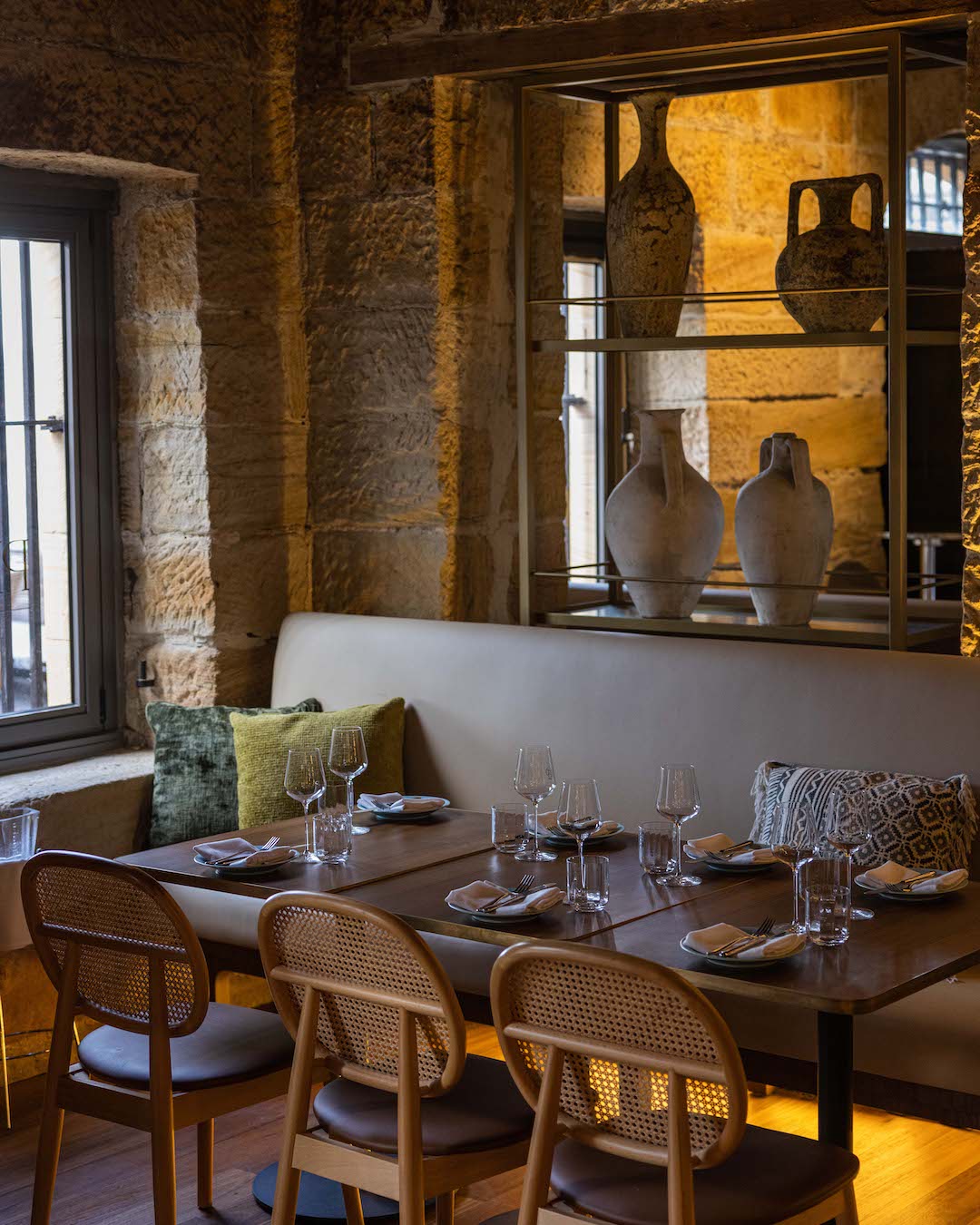 Overlooking Sydney Harbour and the Opera House from its heritage-listed home in Campbell's Cove, Ploos, by legendary Greek-Australian chef Peter Conistis, celebrates all things South Aegean. Top picks on the menu include reinterpretations of regional dishes like kataifi tart with whipped feta, pastourmas, and candied eggplant, Abrolhos octopus with carob, taramosalata and caper shoots, and kingfish omos with boukovo, lemon, oregano, and olive oil. A range of Cretan and Cypriot wines are on the list, further connecting diners with these seaside locales.
Sofie's Greek Restaurant
Balmain
Possibly a contender for one of Sydney's best-hidden restaurants, Sophie's is tucked away above a hair salon on Darling Street. This tiny taverna is another lively affair showing off exactly how the Greeks get down, with smashed plates lining the walls to prove it. Run by a Greek husband and wife duo, they specialise in mezze platters, share plates, and slow dining in a welcoming space where Sophie herself will often greet diners. Come for the slow-roasted lamb shoulder, stay for the hot doughnut balls in nutty honey syrup.
Alpha
CBD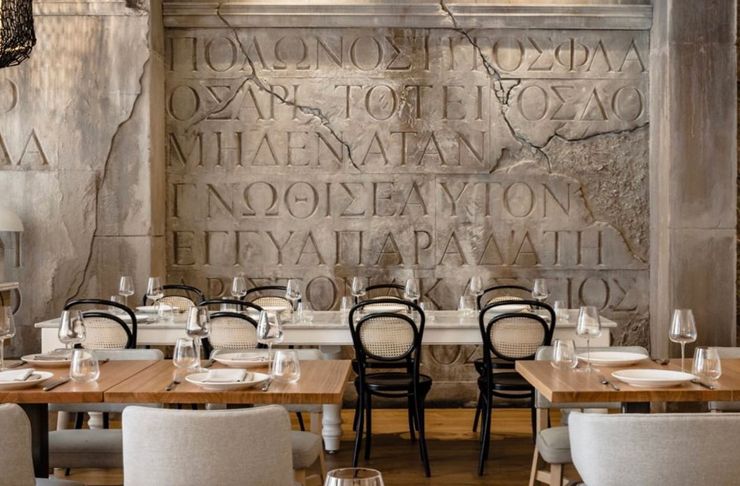 After a stunning multi-million dollar glow-up, Greek fine diner Alpha has made a stellar comeback. The food line-up is a stellar creation from executive chef Peter Conistis—hero dishes have remained, like the scallop moussaka, slow-roasted lamb, and Alpha spanakopita. The rest of the menu has been reimagined along with head chef James Roberts (China Doll, Est.) and an of-the-moment theatre-style kitchen complete with a fiery Josper Oven for an aroma-inducing charcoal cooking experience.
Eat GRK
Beverley Hills, Parramatta, and Rouse Hill
Eat GRK embraces traditional Greek techniques of cooking, carving lamb and pork off the spit for fresh souvlas, pita wraps, and meat plates. We want to kiss the genius who came up with haloumi chips: a combination of two of the best things this world has to offer, cheese and deep-frying. Finish off with the loukoumades, traditional Greek doughnuts, soaked in honey syrup, sprinkled with malt biscuit, and with the option of adding Nutella for $1.90 you'd be crazy not to.
Meet The Greek
Brighton Le Sands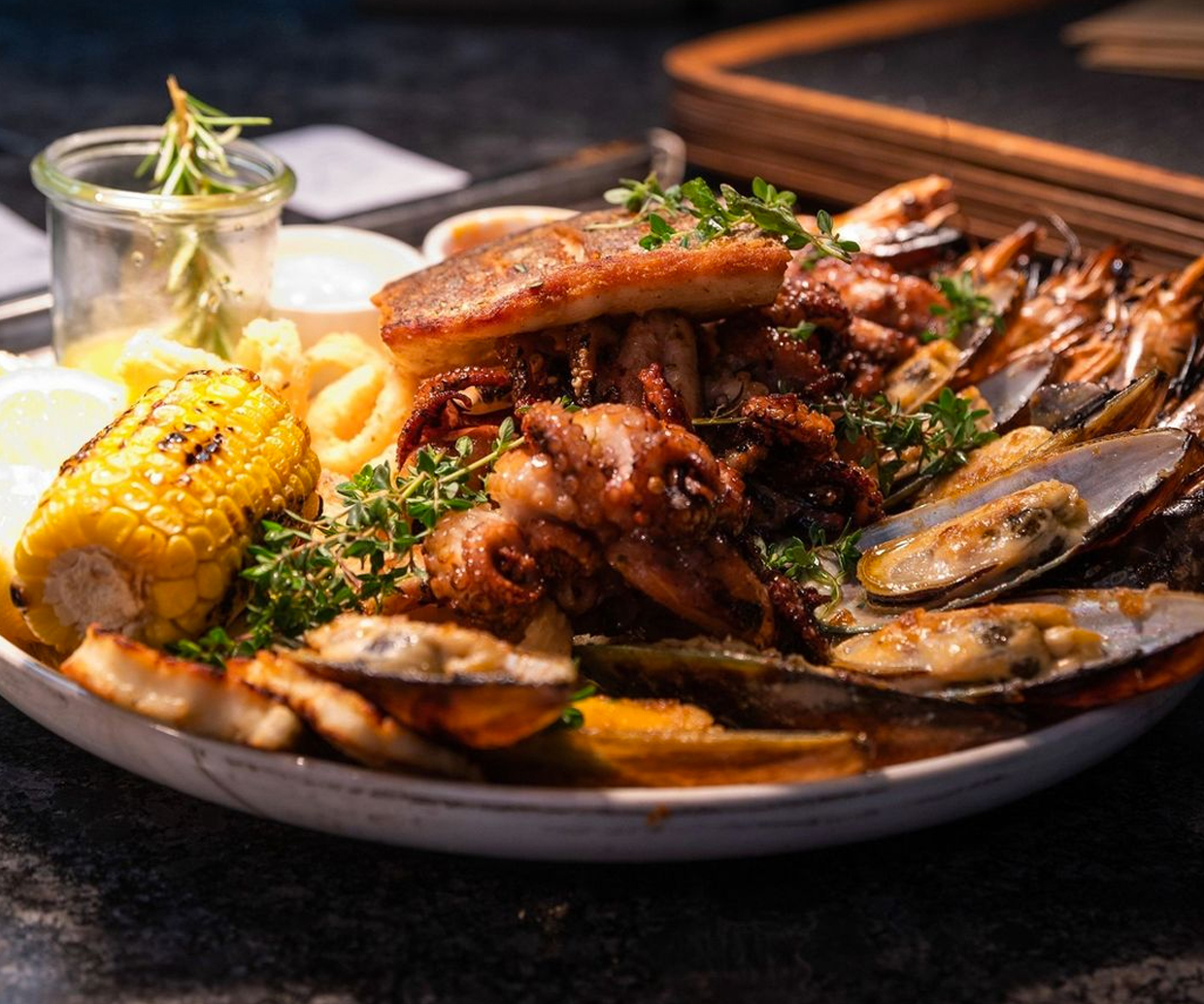 The Mougios family has owned a bunch of restaurants in the Brighton Le Sands area for over 30 years, Meet The Greek being their iconic iteration of a warm and friendly restaurant that provides good quality, village-style food. Sink your mitts into dodoni feta slabs, village 'karvelli' bread, saganaki, and feta hot filo parcels. There are also prime cuts of lamb and pork souvla, all marinated in a combo of Meet The Greek's special herb mix for 24 hours.
Medusa Greek Taverna
CBD
For many of you, this iconic restaurant will already be your go-to Greek spot. Owner Peter Koutsopoulos is a legend in the Sydney Greek food scene, with over 35 years in the game and five restaurants under his belt. It's the one-stop shop for fancy post-work dining and long business lunches—but don't let that stop you as Medusa is still very well priced and has something for everyone. The prawns sautéed in thick tomato sauce and served with charred pita are a major vibe.
Nieo's Grille
Earlwood and Ramsgate
Nieo's blends the hallowed Greek charcoal chicken shop and the American diner to create something more than the sum of its parts. Founders Theo Georgoulopoulos and Nick Xenofos are hospo veterans with years of experience working the rotisseries. It's very much an upmarket takeaway but like, way, way upmarket. The big black-tiled and bare-lightbulb space they have in Earlwood fills up quickly as diners flock in for the supremely well-regarded half-flat chicken. Seriously, it's up there with the best in the city.
Zeus Street Greek
Various Locations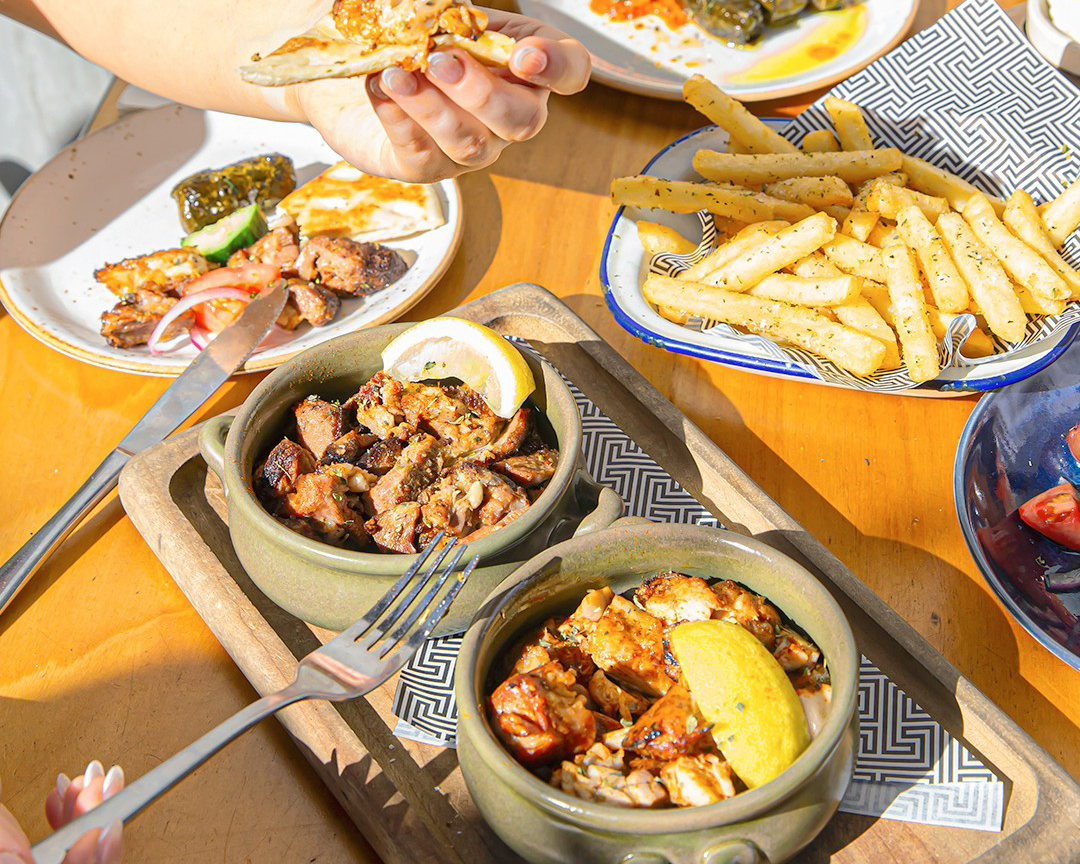 What is the point of good food if it's not accessible? Zeus Street has about 11 outlets across the Sydney region. It's exactly what you want when looking for fresh, zesty lunch-time fillers and they specialise in delicious wraps and bowls. The Spartan bowls draw inspo from the diet of the legendary warriors and their Keto bowls are perfect for cutting out the carbs. It's quick, easy, and satisfying.
Koutouki
Leichhardt
Koutouki is an old-school Greek taverna that highlights the best of the Greek dining experience. These guys are like a culinary embassy dealing exclusively in good times that will instantly transport you to memories of holidays past. The food is traditional, authentic Greek with tasty morsels like the lahanodolmades stuffed with spicy onions, beef mince, parsley, and dill, and the home-cooked veggie mousaka oozing with bechamel sauce. Friday night is the time to go as it's a full-on celebration with live music until late.
STEKI Taverna
Newtown
This place is the kind of low-key Greek joint you go to when the party is winding down. The ouzo flows until 2am on Fridays and Saturdays, making it the perfect nightcap after an Inner West session. A seriously underrated and genuinely hidden gem, STEKI Taverna hosts endless live music great for dancing off their BBQ octopus, lamb, or snapper. Everyone should visit at least once.
Still hungry? Here's where to find Sydney's best gyros.
Image credit: The Apollo, Norma's, Topikós, The Apollo, Stix and Pita, Topikós, Ikaria Bondi, Kazzi Beach Greek, Alpha, Meet The Greek, Zeus Street Greek