Ohhhh brunch. Is there any greater meal? Not only does it perform the practical function of filling up your belly, it also provides the perfect opportunity for a catch up, run down or gossip session with your friends, fam, and maybe a pooch or two.
So whether you're breaking bread with a friend and their Bugaboo or just need to get your smashed avocado on, you'll want to hit up these eight essential Brisbane cafes, stat.
The Corner Store Café
Toowong
The Corner Store Café is just as it seems—the perfect, cosy little Corner Store spot for the whole fam, housed in a heritage cottage—complete with organic vegie patch. Dishes centre around a love for organic produce (hence the vegie patch!) and really deliver in the flavour stakes. The Portobello mushroom toastie is beyond yum while the Belgian waffles are the perfect hit of sweetness. With options for foodie snobs and lovers of classic flavours (hello eggs and toast!), Corner Store Café is a crowd pleaser with sophistication.
Morning After
West End
Morning After, in West End, is the brunch spot that just gets us. Suited to the erm, 'worse for wear' brunch go-er or the whole family, Morning After has got a menu that pleases pretty much everyone—breakfast carbonara, the MA muffin burger (a nod to a certain chain's less glamorous breakfast muffin offering), eggs benny, bagels and, best of all, breakfast pakoras. Yup, sweet corn pakoras with tahini, haloumi and a fried egg is the just what you're looking for in a brunch offering: breakfast meets brunch.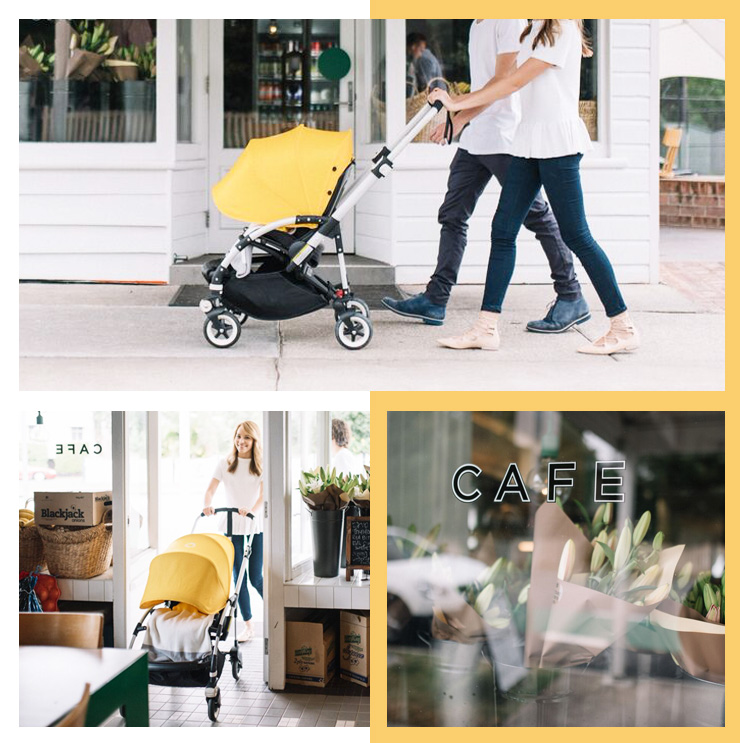 Chapter IV
Paddington
Chapter IV in Paddington does an epic brunch. With a super cute set up that makes you feel instantly at home (could the fact it's set in a former cottage have anything to do with this?) and a stunning vista over Brisbane, Chapter IV may soon become your go-to spot if you're yet to discover it. With all the classics on offer and food that's neither too breakfast-y or too lunch-y, you'll spend ages trying to pick something because it's all that good. Take our word for it though, the avocado and scallop is a 10, and the truffle-roasted mushrooms will have you asking for seconds, and thirds.
Seven South
Yeronga
Seven South is a newie on the southside brunching scene whose menu has us on a constant hunt for reasons to visit on the daily. Their hot cakes have become the stuff of legends in the The Urban List office—the mix of lemon thyme and blueberry combine to create brunch perfection. Their fried potato and parmesan hotcakes are seriously epic too.
Todd & Pup
Moorooka
Todd & Pup, nestled in the leafy streets of Moorooka, knows a thing or two about killing it in the brunch game. Their brunch offering is all about the classics, but presenting them in a modern, luxe iteration—which we're all about. The eggs benny is beyond bomb, and their 'truffled' scrambled eggs make an active-wear adorned dash for brunch feel so fancy. The best bit? Todd & Pup are uber puppy friendly, hence the 'pup' and will set your pooch up with a bowl of water and a bickie. There's also oodles and oodles of toys for the little ones (and grown ups?) to play with.
Artie & Mai
Albion
Artie & Mai in Albion dishes up honest, delicious and moreish servings of Brisbane's bestest brunch on the daily. With a juice bar, smoothies, milkshakes and a pretty hefty selection of alcohol, Artie & Mai have got you covered no matter the occasion. The bacon and egg roll with house-made chilli jam is killer, and their banana French toast is definitely one to write home about.
Billy Kart Kitchen
Annerley
Billy Kart Kitchen is part of the OG Brisbane brunch scene. Their suburban home in the hills of Annerley comes complete with veggie patch, kitsch furnishings, left of centre brunching offerings and a celebrity chef. What more could you want? The crispy corn fritters with grilled avo will most likely change your life, you're going to want to get on that, stat. The Mexican breakfast is kind of major too—pulled pork, guac, tortilla and all the chipotle. Yes please!
The Gettin' Place
New Farm
The Gettin' Place is straight up great. With menu offerings catering to vegans, picky eaters (read: kids) and lovers of all things brunch, you're onto a winner when you pick The Gettin' Place for your mid-morning chow down. Go for the pizza sandwich if you're feeling worse for wear, or just feeling like eating a pizza sandwich. The smashed curried egg is also a must-eat, but it's kind of criminal to go past their epic avo on toast.
---
Image credit: Yaseera Moosa