We've done our fair share of taste testing to hunt down Brisbane's best pizza and we think we may have found the main contender in the heavyweight category.
Sorellina Pizzeria in Woolloongabba has been open for less than a year and already it's making Brisbane's best pizza lists all over the place.
Of course, the pizza itself is perfect — truly authentic bases (more on that later), pared-back but delicious toppings, and all cooked in a genuine 100% woodfired oven — but Sorellina has bucket loads of appeal in other categories, too.
The super casual vibe is evident as soon as you walk in the door, and the music is downright cool (the playlist features goodies like Beastie Boys, Bowie, Elvis, Metronomy, and the Stones).
The drinks list, like everything else is, is considered and varied (craft beers, natural wines and cocktails) but unpretentious, with a slightly punk edge.
Because it's good for groups — check their Facebook for some of the regular dinner-party giveaways — Sorellina is just made for potentially rowdy group catch-ups, or a not-so-quiet dinner with the fam', and takeaway customers get every sixth pizza free thanks to their loyalty card.
The décor is unfussy, relaxed and oozes simplicity.
Which is a good thing because the star in this neck of the woods is the food and drink, and, damn is it good.
According to owner Cam O'Brien (and no doubt nonnas everywhere), the secret to amazing pizza is in the base.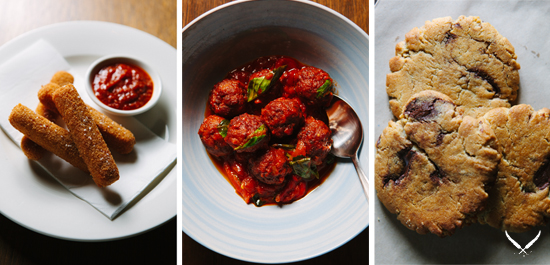 Light not heavy, puffy with a charring and blistering crust, a crisp outer layer, but still elastic and chewy inside while maintaining its super thinness under the topping are the hallmarks of a true pizza base. [Editor's Tip: We have it on good advice that this means you can eat a whole pizza yourself!]
Sorrellina toppings, sticking to tradition, feature Neapolitan classics (hello Marinara* and Margarita) and few twists like the Tuscan kale, mozzarella, anchovy and chilli. Yum!
With a bunch of very moreish sides and salads — we are particular fans of the crumbed mozz sticks and the meatballs — as well as desserts (wood-fired peanut butter choc-chip cookies, anyone?), Sorellina is much more than a pizzeria in our book — it's heaven on a pizza base.
The best part? You'll be hard pressed to spend more than $80 for two on food and drinks!
Sorellina is open for lunch and dinner Wednesday to Sunday. We'll be there, Aperol Spritz-in-hand, Brisbane's best pizza-in-face come Friday!
*This, contrary to popular belief, is not a seafood pizza!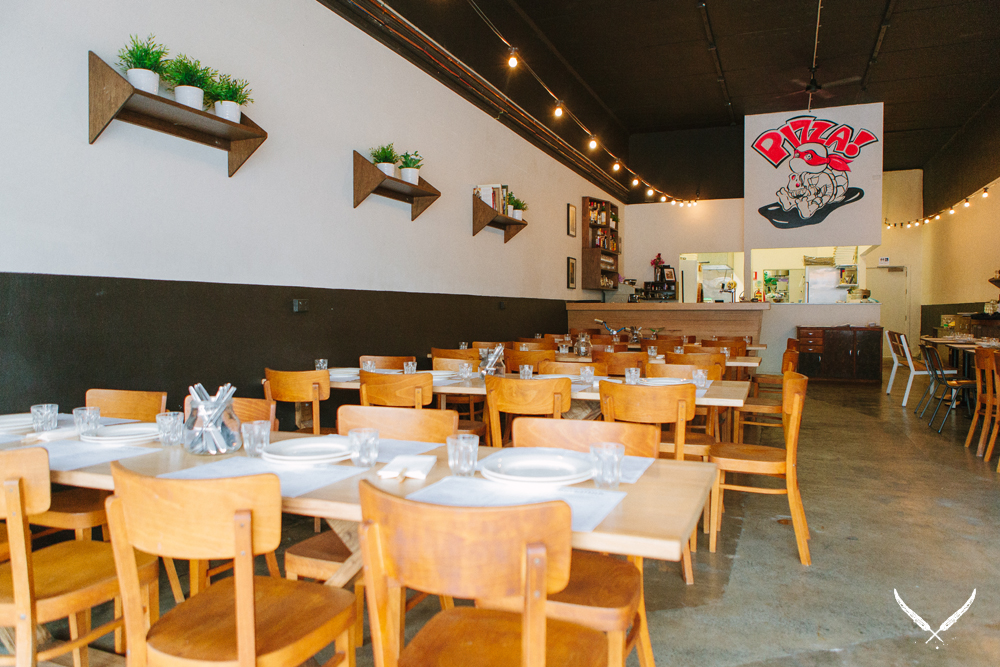 Image Credits: Daniel Maddock
TUL Note: Today's List Love post is proudly sponsored by Sorellina Pizzeria and endorsed by The Urban List. Our sponsored posts will never be a secret — the List Love seal will be stamped on any sponsored material you see on the site. Thank you for supporting the sponsors who make The Urban List possible.