Apparently you guys love a private dining room, and our last private dining round up only scraped the tip of the iceberg when it came to fab' private dining rooms around town. Don't worry, we get it. Private dining is great for those small events that need a sense of occasion, or for a work do that you want to actually have fun at, or for hiding that one friend who always has too much Prosecco and annoys the other diners. So here's our second run-down of the very best private dining venues in Brisbane.
Auchenflower's Deer Duck Bistro has a private dining room upstairs for hire, so you can treat your guests to Deer Duck's fab' French fare—think braised brisket, confit ocean trout, and lamb belly, as well as loads of fromage—in intimate surrounds.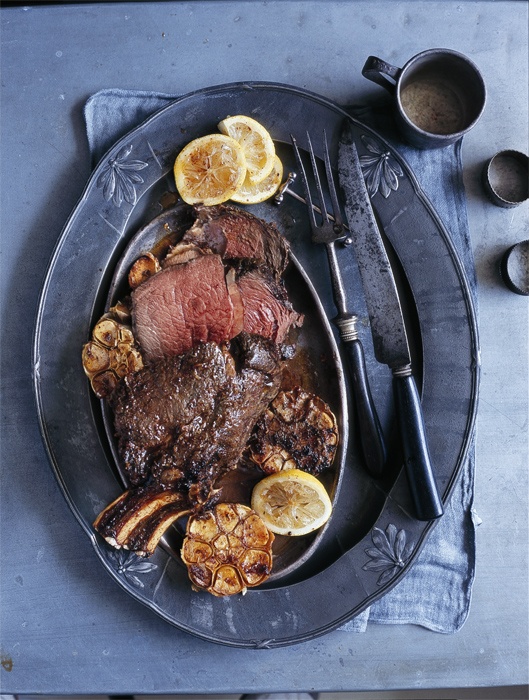 The Servery, Woolloongabba
Located above Pearl Café, The Servery supper and wine bar is loved by those in the know for a glass of vino and charcuterie board of an evening. The Roast Room, adjoining The Servery, and overlooking the road, has a large communal table for your party to feast at. There are menu options available from the Pearl menu below, and often something special roasting just for lucky folks upstairs.
Enjoy Philip Johnson's modern, fresh fare in the stylish surrounds of e'cco Bistro. In the space formerly known as e'cco bar, you can now experience e'cco private dining, with canape and sit down dining options available.
If you're all about the romantic lighting and glistening, dripping chandeliers, Libertine, housed in The Barracks, is the private dining venue for you. With an amazing selection of canapés, fab' banquet options, and all the great Libertine fare you already love, private dining at Libertine is a decadent affair.
If you're after a venue with jaw-dropping views, amazing food, and great cocktails, Stokehouse's private dining space is the place for you. The mezzanine floor of the Stokehouse restaurant is available for private functions, and offers stunning river views to accompany the contemporary Mediterranean menu.
East Brisbane's charming Egg Bistro has space for 100 of your nearest and dearest standing for a cocktail-style function, or can take 40 sitting down. Their functions menu has a plethora of options to please everyone, from the vegetarians to the sweet tooths.
Who knew everybody's fave Thai haunt in Rosalie did private functions? With seating space for up to 100, in traditional Siam surrounds, My Thai is a great location for a relaxed, banquet-style function.
It's no secret that The Alliance is one our favourite gastro pubs, and this friendly inner-city space has three separate functions areas, including The Alliance cellar, and a private dining room, to suit your every party mood. The Alliance can cater to anywhere from 12 to 200 guests, so it doesn't matter if you're after an intimate evening or a spot for a large corporate affair, they have you covered. And, bonus, the food is seriously good.
This iconic Paddington café, known for its healthy chow and eclectic interior, also opens its courtyard to private functions of an evening. Treat your guests to either a barbecue or cocktail menu (they also do a vegetarian version) in Sassafras's outdoor, candle-lit ambience, and enjoy the free cake that comes with every 'backyard' function. And, if it can get any better than free cake, this space is BYO!
Image Credit: Chris Court, Style Me Pretty