Navigating your way through the delicious minefield that is the Brisbane breakfast scene ain't easy. To help you on your merry way, we've created an alphabetised guide to help you track down the best breakfast in Brisbane. Think of it as your Brisbane breakfast dictionary (Br-ictionary?).
Here's our A-to-Z guide to finding the best breakfasts in Brisbane.
A is for Avo on Toast
Smooshed on sourdough, mashed with lemon, or dusted with dukkah, we're bananas about avo' on toast. (Don't believe us? We've written about it a few times. Like here. And here.) Jamie's is a DIY doozy. Rogue Rennard's is pretty special. And Scout's is perfection.
B is for Bacon, with Everything
We love a Brisbane breakfast joint that makes bacon the main attraction because, let's face it, everything's better with bacon. Honourable mentions go to Gramercy's caremalised banana and maple bacon tartine and Harveys' ricotta and buttermilk pikletes with smokey bacon, banana, and honeycomb butter.
C is for Corn Fritters
Is there a breakfast option that's harder to pass up than a fritter? They've got to be fried just right — because there ain't nothing worse than a big stodgy pillow of corn fritter — but we are in a long-term love affair with crispy, crunchy corn fritters. You can get your fix at Au Cirque, PawPaw, and Billy Kart Kitchen.
D is for Diets
Paleo, vegetarian, or plain old low cal, Brisbane has a whole swag of breakfast options for the health conscious. Don't believe us? Check out this list of our favourite healthy breakfasts in Brisbane.
E is for Eggs
Whether you like 'em poached, benny-ed, or fried, eggs are the breakfast staple that we use to judge a breakfast joint. Get them right and we're yours for life. Yolks of note include Ponycat's eggs benny burger, Lady Marmalade's classic baked eggs and toast soldiers, and Anouk's tamagoyaki omelette. Eggsellent!
F is for Froth
On your coffee, that is. Picking our Brisbane favourites for a good cup of jo can feel like choosing a favourite child, but we have to mention Ltd Espresso, Jamie's, Campos, John Mills Himself, The Single Guys, Two Trees, Elixir Coffee, Paddock Espresso, The Gresham, Brother, Bunker… We could go on. Or you could read this list of Brisbane's best coffee shops we prepared earlier.
G is for Gluten Free
Never fear our gluten-shy friends, the Brisbane breakfast scene has loads of gluten-free options to keep your tummy full and your small intestine in working order. Fundies, Sol Breads, Primal Pantry, Symposium Café, and Mondo Organics have gluten-free options galore on their breakfast menus and we love them for it.
H is for Hangover
Brisbane cafes that cater to the hungover have earned themselves a special place in our booze-loving hearts. Whether it's our favourite all-day breakfast cafes who'll dish you up greasy breakfasts no matter what time you roll out of bed, or the spots that consistently nail the grease-to-carb ratio (holler, Au Cirque's big breakfast, Saabi on Manson's brekkie roll, Pourboy's breakfast jamon burger, West End Coffee House's pulled pork and bean burrito, and Pablo's Croque Madam!), we're eternally grateful to anyone who gives us a hand in our time of need.
I is for Inner City
If you're a Brisbane inner-city slicker, you'll know that finding a great breakfast in the CBD ain't easy. So we put together this list of the best Brisbane breakfasts in the CBD to help you on your way to stomach satiation. Aren't we the sweetest?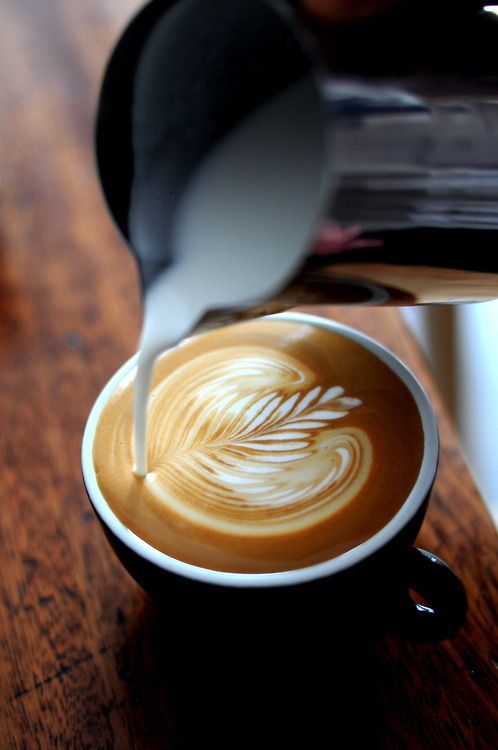 J is for Japanese Breakfasts
Our Japanese faves, Mizu have just started serving an authentic Japanese breakfast on weekends, and we're already big fans. Think okonomiyaki, breakfast bento boxes, and Japanese omelets. More of this, please!
K is for Kale
Kale's having a moment, so you can find this curly green on breakfast plates all over town. Bitter Suite have a wicked sweet potato rosti served up with kale chips and crushed avo, and Mondo Organics do a vege sanga on a sweet potato kale pattie that would convert a carnivore. Or, if chewing's not your thing, Quench, Orawgi, Coco Bliss, Spring, and Symposium all do cracking kale smoothies.
L is for La di da
Occasionally at breakfast time we want to channel Iggy Azalea and get a little be fancy. When we need a la di da breakfast that cranks it up a notch, we can't go past Gerard's and Harveys for their decidedly upmarket take on the most important meal of the day.
M is for Milkshakes
If you're coffee averse/have a pulse than you know the joy that the presence of milkshakes on a breakfast menu can bring. Hoo Ha Bar's salted caramel version is a winner, Pearl's are legendary, Pablo do a deadly Oreo shake, and Cowch's peanut butter version is worth frothing over.
N is for Nutella
We. Love. Nutella. You can find it in Brisbane on brioche at Mondo Organics, in a doughnut at Chester Street Bakery and Bar, or in a jaffle at Spring.
O is for Organic
Brisbane's best organic breakfast cafes are heavy on the yum factor, light on the pretence. Sourced Grocer is an organic-eaters playground. And, as you'd expect, West End is home to some great organic fare. Mondo Organics is an Urban List fave, and new Brisbane cafe Plenty has all the right stuff.
P is for Pastries
Flaky, buttery perfection, pastries might not be the most waistline-friendly breakfast option, but sometimes a danish is the only solution to what ails you. Crust & Co., Brewbakers, Chouquette, Flour & Chocolate, Chester Street, Jocelyn's, The Baker's Arms… So many croissants, so little time.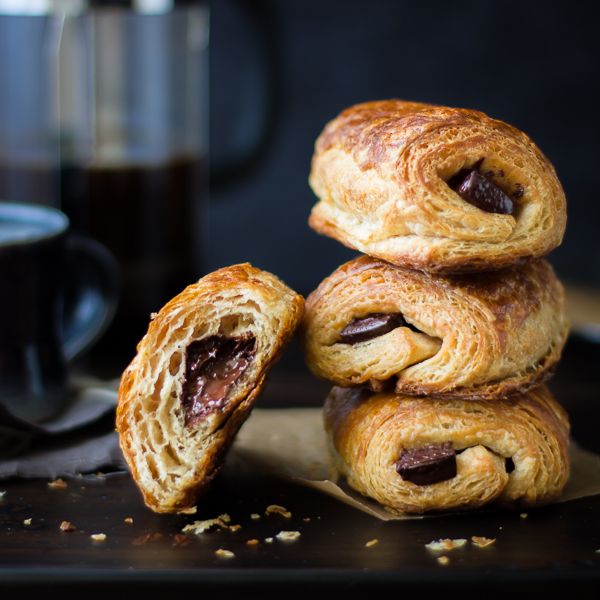 Q is for Quinoa
This grain de jour is popping up on Brisbane breakfast menus all over town as a gluten-free porridge option. Pasta Pantry's comes with berry compote, warm milk, and brown sugar (seriously delish), and Famished on Fraser's is mixed with black rice, fresh honeycomb, and passionfruit.
R is for River Views
Breakfast is better with a view. Northshore Riverside Café, Bavarian Bier Cafe, and Eves on the River all deliver the riverside goods, and delicious breakfast eats to boot.
S is for Shakshuka
As far as Brisbane breakfasts go, it doesn't get much cooler than shakshuka. A Middle Eastern dish that's worked its way onto the hottest breakfast menus in town, shakshuka is a tomato-y, egg-y hot mess, that's just made for dipping crunchy bread (one of or favourite pastimes). If you're yet to try this breakfast delight we can highly recommend Gerard's, Shouk's, and Anouk's versions.
T is for Toasties
Or jaffles. We're not fussy. As long as it's toasted and full of something delicious (preferably with melted cheese involved), then we're happy. Our faves include Pasta Pantry's spaghetti toastie, Spring's four-cheese jaffle, and Shutter & Brew's classic ham, cheese, and tomato.
U is for Urban Green
Sourced Grocer is a pretty kick-ass café in anyone's books (it was recently named the best neighbourhood shop IN THE WORLD by Monocole Magazine, thankyouverymuch), but when they named their green smoothie, The Urban Green, after us, we became friends for life.
V is for Vegemite!
Call us boring traditionalists, but our nation's spread of choice is also one of our breakfast favourites. But you can't just spread it on any old bread and call it a day. It has to be super crunchy toast that's slathered with butter and just the right amount of Veg. Find our full list of the best toast in Brisbane here!
W is for Watermelon
Gerard's Bistro's watermelon and mint breakfast salad, with sour cherry syrup, is the stuff of breakfast dreams.
X is for X-Rated Coffee
Coffee's good. Coffee with a shot of something alcoholic in it is better. You can get your coffee spiked at South Bank's Cowch, and Fortitude Valley's Ric's. Bottom's up!
Y is for YOLO
Who says you can't have dessert for breakfast? The chocolate buttermilk pancakes with ice cream at Wild Canary. The Gonuts at Flour & Chocolate. The Tim Tam milkshake at Cowch. Yolo, right?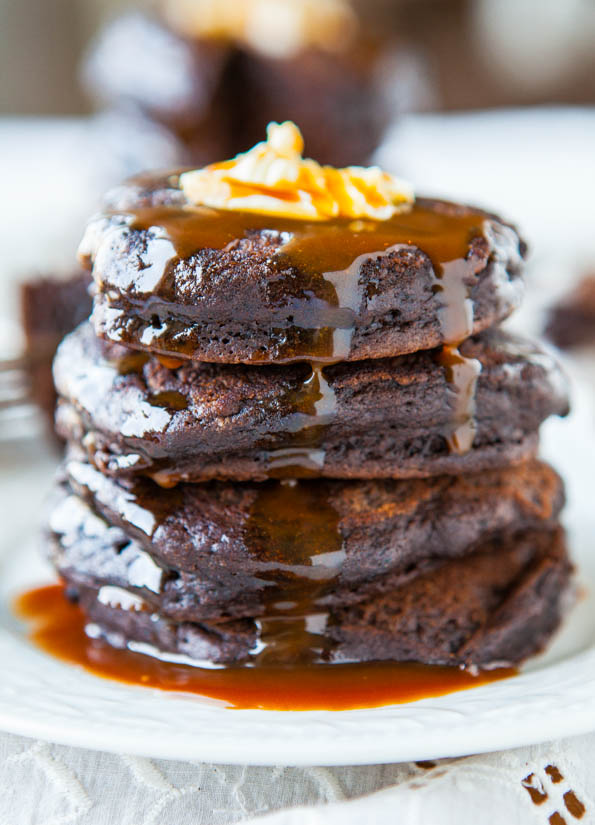 Z is for Zymil
Lactose got you down? Campos, Ltd Espresso, Slinky Espresso, and Bread & Meat Co. are a few of our favourite Brisbane cafes who'll make your coffee on Zymil. Z-amazing!
Think we've missed something in our A to Z of the best breakfasts in Brisbane? Let us know!
Image credit: Cookie and Kate, Sulia, Averie Cooks, All Yummy Recipes, Hot Chocolate in Bed