It takes a leap of faith to follow a business on social media. Most of us are a little wary of willingly allowing someone to promote themselves to us by liking their page on Facebook or following them on Twitter or Instagram. We are bombarded with enough advertising as it is, so who would bother signing up for more?
Therefore, the challenge lies with the businesses themselves to overcome this stigma and actually make us want to follow them by offering up enough specials/foodporn/funny stuff or cute puppies to keep us interested.
Here are 18 Brisbane cafes, bars and restaurants that don't just promote their wares, but actually manage to engage, inform and entertain (or all of the above) with their posts.
There are bound to be some great ones that we've missed, so let us know about them in the comments section.
Harajuku Gyoza
You want your social media presence to accurately reflect the mood of your business, and in that sense the kooky Japanese funsters at Harajuku Gyoza have absolutely nailed it. Their Facebook page is a lively, hilarious, and occasionally baffling — much like the restaurant itself. Hello, fruity!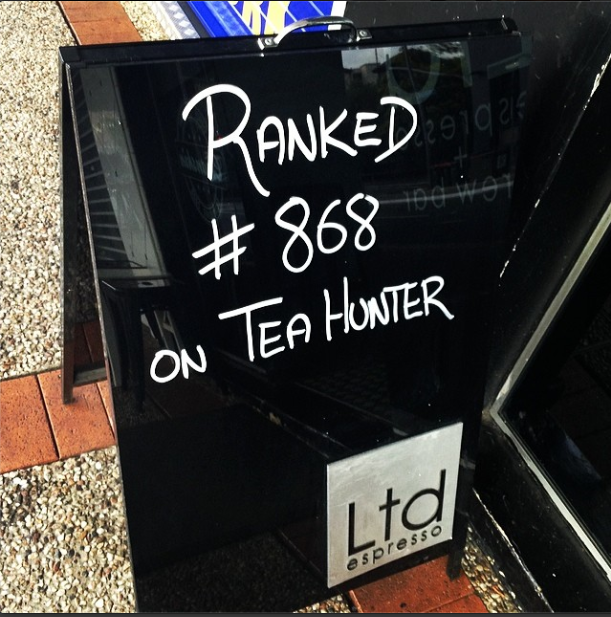 Ltd Espresso
Need an injection of humour in your life to go along with your coffee? Ltd Espresso's Instagram account is frickin' hilarious.
Bearded Lady
It's hard to think of another bar with a Facebook account as creative as The Bearded Lady's, which takes on the voice of, well, a bearded lady. She seems to be some kind of Dame Edna Everage-on-mescaline type character, and she's also quite informative.
The End
A dedication to stylish design and beautiful presentation highlight The End's Facebook page. You won't realise just how much you wanted a cocktail until one of their fabulous concoctions shows up in your feed.
Our Place Bar
A mix of crowd shots and wacky memes makes Our Place Bar's Instagram account one of the more entertaining ones around. Get wild enough in there and you might just find yourself featuring in one of their pics.
The Low Road
Another Facebook page that has a vibrant and engaging feel about it, The Low Road combines tempting food photos with pics of staff and customers and various other fun and cheeky titbits.
Orawgi
Organic and raw food cafe Orawgi puts up a bunch of colourful, cheerful and informative posts on their Facebook page. They're good at walking the line between promoting their own delicious wares and sharing the kind of general info that followers might be interested in.
Kettle & Tin
There's always plenty happening at Kettle & Tin, and their Facebook page is the best place to keep abreast of all the goings on. Events, competitions, offers, bands, quiz nights; you name it, there will be something around the corner that is worth knowing about.
Pig 'n' Whistle
Sports nuts will find the Pig 'n' Whistle's Twitter handle very useful. The city bar is one of the most reliable places in town when it comes to showing live sport on their screens, and if you follow their account you'll always know what's coming up next. They are also good at getting back to you if you have any enquiries. Kudos, Pig 'n' Whistle.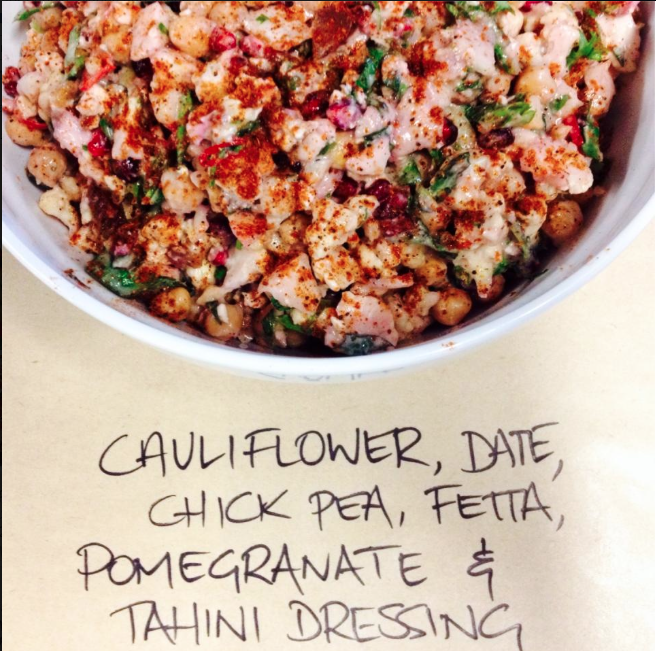 Plenty
It's the extra effort that Plenty put in for their followers that make them stand out. Their Facebook page has menu, food and (lots of) cute dog pics, but they also link to their fascinating blog which will tell you all you need to know about where they source their ingredients from.
Kiss the Berry
The creative folk at Kiss the Berry keep their Instagram account ticking over with the kind of bright and bubbly posts that will make you feel good about life every time they pop up on their phone.
Dello Mano
If you have a sweet tooth, then you'll find Dello Mano's Facebook page very hard to resist. These Newstead treat merchants are very persuasive when it comes to showing off their products.
The Baker's Arms
The award for best presentation of food, however, has to go to The Baker's Arms. Every photo they put up of one of their baked delights on Instagram is a work of art.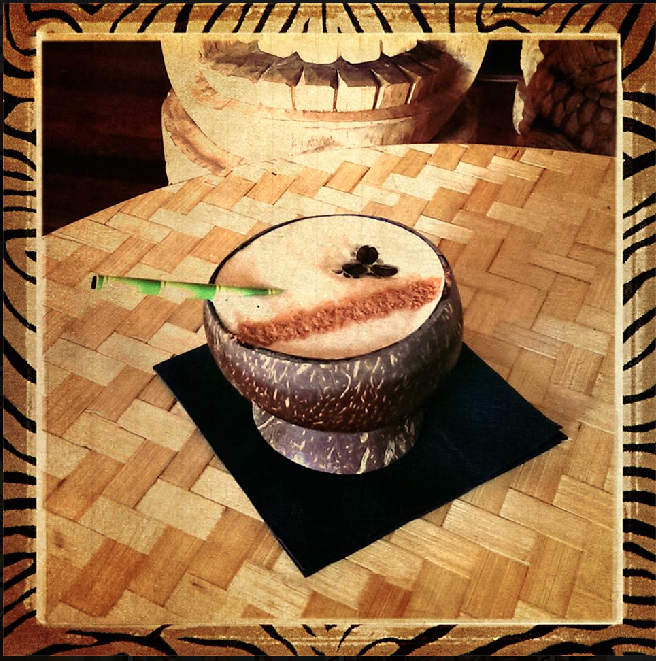 Jungle
Turn your timeline into a Tiki party by following Jungle, West End's favourite tropical bar. Their Facebook page perfectly reflects the stylised gaudiness of the locale.
Pawpaw Café
The Venzin's Woolloongabba eatery's Instagram is constantly being updated with great looking food shots, and generally good looking people enjoying their café and coffee. Never one to ignore their punters, if you take a good shoot of their food Pawpaw will likely regram it and give you a shout out. That's some good Insta-etiquette right there.
Cake Kiosk
Jade's roving cake van might be small, but it houses a bevvy of desserts that you will immediately want to get your paws on. We're talking serious Facebook #dessertporn here people.
Flamingo Café
Not only is the food at this Winn Lane café well worth photographing, but following the kooky café on Facebook means you'll have instant access to their ever changing menu boards. Even if the only benefit that comes from having Flamingo in your feed is knowing when the peanut butter and jelly brownies are on the menu, then we think it's worth a Like.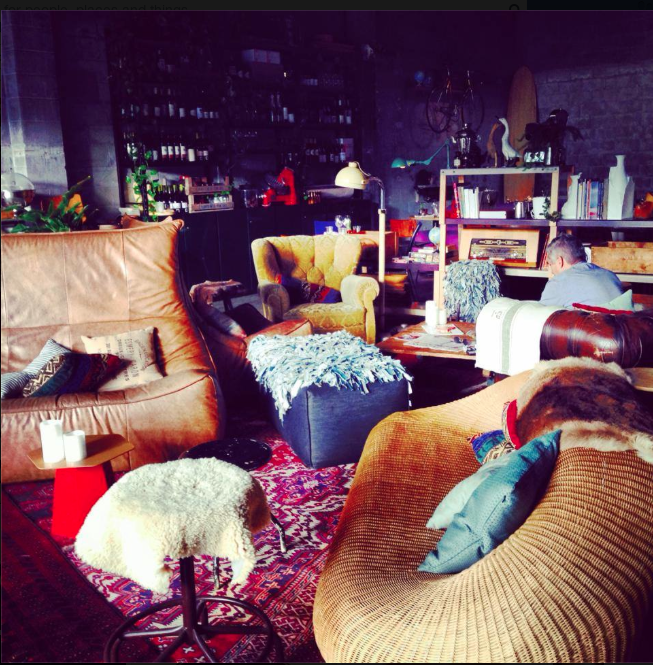 Depo
Because Depo does breakfast, lunch, dinner, drinks, parties, movie nights, hosts DJs and rad parties on the reg, and change their menu daily, there are loads of reasons to follow this West End all-round cool spot on Facebook. Or you could just do it for this space's seriously impressive interior design shots. It's all good.
Us!
And if you want to keep up with all the newest and coolest Brisbane bars, restaurants and cafes to follow on Instragram and Facebook, look no further than us! We're a veritable who's who of who to follow in the Brisbane food scene, so check out our Instagram @UrbanListBNE, and our Facebook page for some inspiration (and don't forget to Like us while you're there!).
TUL Note: Hailing from the 'Paris of the South,' Bundaberg, Dan Colasimone is back in Brisbane after spending the better part of a decade living overseas. He also writes about sport. He once completed an Arts degree. Twitter: @ArgentinaFW