As the spiritual homeland of diet staples like bread, cheese, and Chardonnay, it's easy to see how France has retained a steady perch as the food capital of planet Earth for a couple of centuries.
We appreciate their culinary gifts to the world more than the rise of the sun, and that's why we're delving into the sweet and fragrant world of French dining to bring you your definitive guide to Brisbane's best French restaurants.
Bon app the teeth...
C'est Bon
Woolloongabba
Not just a restaurant, C'est Bon is practically a whole French precinct after a recent epic makeover, with five unique spaces for drinking and dining at every time of day. From brunching on the garden patio to enjoying a wine on the rooftop bar before tucking into a full French feast in the intimate dining room, it doesn't get more Parisian than this.
Keen to try C'est Bon soon? Purchase a restaurant gift voucher here.
Boucher Bistro
Graceville
Besides making maybe the best pomme frites in the city, Boucher gets tens across the board for every one of their dishes. Their menu delicately treads the cross-section where classic meets modern, striking a nice balance between the reverence of French tradition and the temptation to go completely off-piste. I can't rate the bouillabaisse highly enough.
Montrachet
Bowen Hills
Everything about Montrachet keeps the embers of the belle époque burning. The luxurious interior with sumptuous furnishings and soft gold globe lighting will charm the life out of you before the amuse bouche even hits the table. Naturally, the menu is a feast of French classics that have cemented Montrachet position as one of Brisbane's best French restaurants since 2004.
Greenglass
Brisbane CBD
The time-honoured MO of French restaurants champions traditional interiors to echo the traditional cuisine, but Greenglass is the hip, cool departure from the norm. Fusing the best of France and Australia into one clandestine cavern, Greenglass offers a refined and seasonal menu of French dishes alongside a cracking list of Australian wines within an almost Nordic space. Perfect for your next power lunch.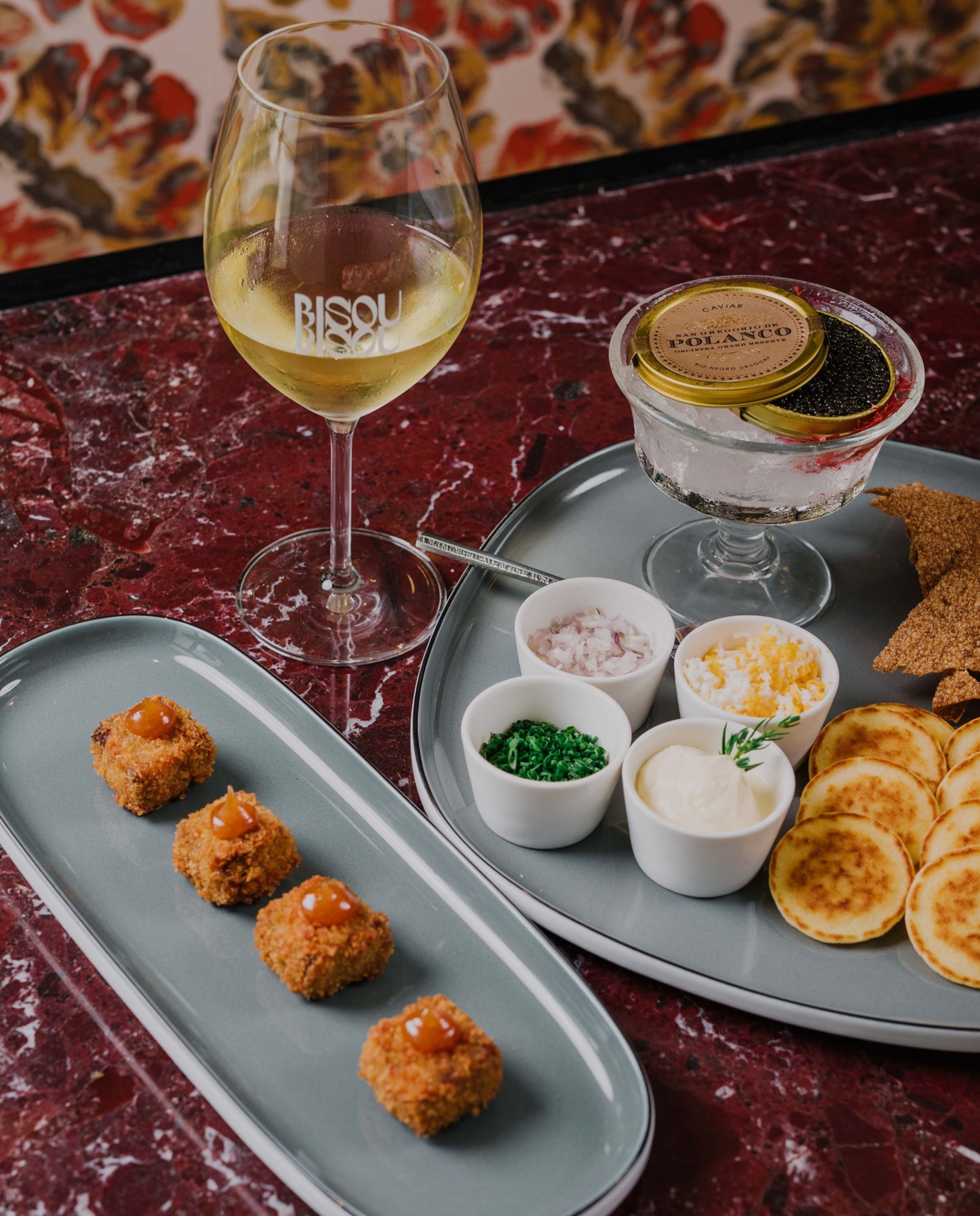 Bisou Bisou
Fortitude Valley
A newbie to the French scene, Bisou Bisou comes to us from the crew behind Donna Chang, Blackbird and Iris Rooftop right upstairs—so you know it's got to be good. Bisou Bisou totally backs up the Ghanem Group's stellar rep in the hospo world with stunning interiors, a bangin' drinks list and eats that will leave you wondering why you don't go out for French fare more often. Whatever you order, make sure it comes with a side of aligot—creamy pureed potatoes that are almost more cream than potato.
Le Coin Bistro
Red Hill
Another relative newcomer to the scene, Le Coin Bistro has made itself at home in Red Hill, with both an alfresco patio and an enclosed upstairs dining area to choose from, depending on whether you want Parisian chic or St Tropez vibes. The best part, though, is that you can head in for brunch as well as dinner. Start your day with cheesy bechamel-covered croque madame, then finish it with twice-baked cheese souffle and French onion soup with crusty bread.
Aquitaine Brasserie
South Bank
This South Bank icon has been around for as long as we can remember, and for good reason. It's not just their epic river views that have the crowds coming back again and again, it's also their comforting French dishes, which will whisk you away to south-west France. Start with the baked camembert with black ciabatta and pickled and fossilized carrot, then move on to smoked quail with beetroot foam, goats yoghurt and candied beetroot. They're creative here, oui?
Keen to try Aquitaine Brasserie soon? Purchase a restaurant gift voucher here.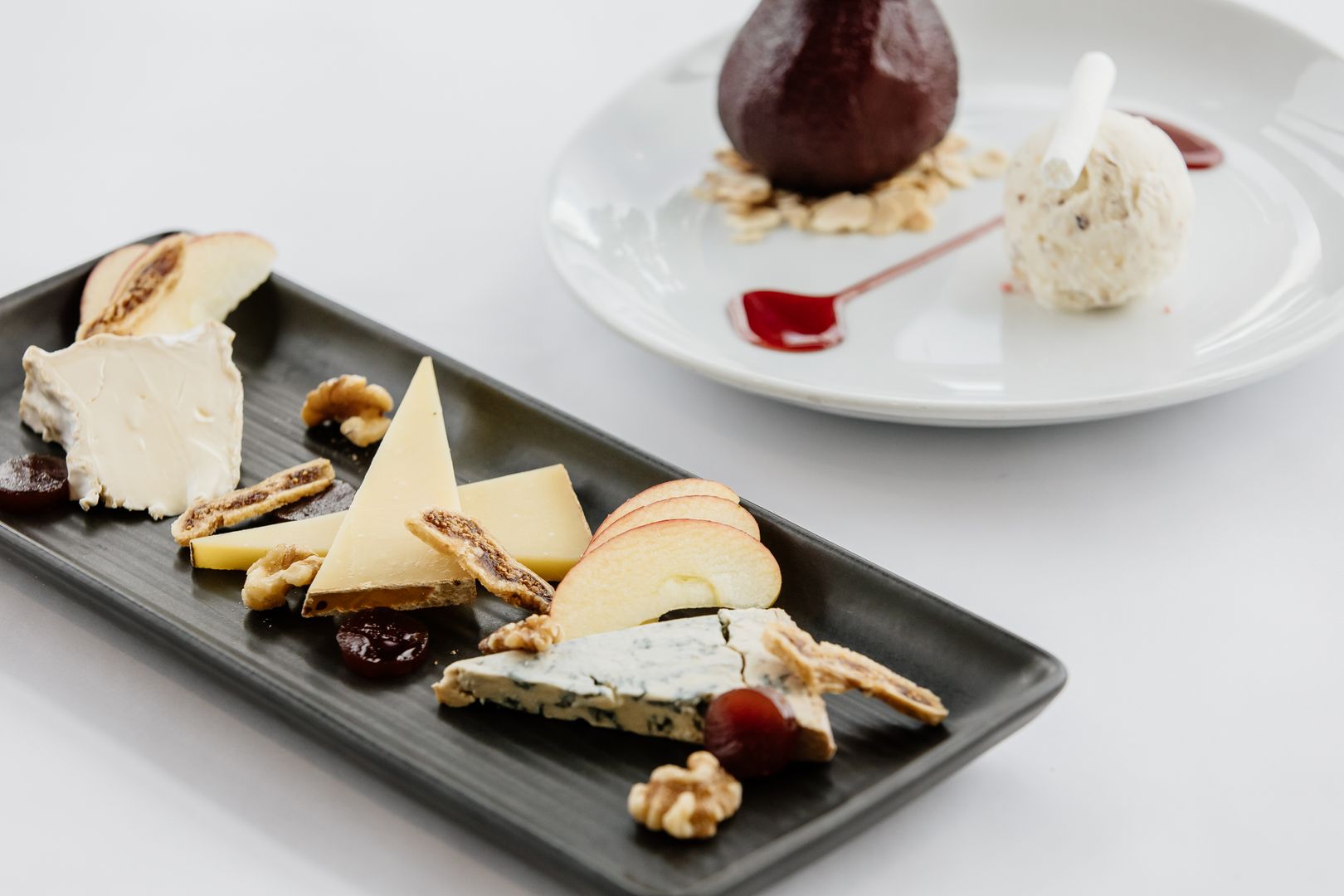 La Belle Vie
Bardon
Perched at the top of Bardon, La Belle Vie's glass-walled dining room offers up pretty spesh views of the lush green burbs below—so you may want to drop in for lunch to make the most of it. Once you've talked your way into nabbing a table by the window, prepare to feast on classic dishes like foie gras with brioche toast, duck in orange sauce with roast mushrooms and potatoes, and a Black Angus sirloin with French fries and red wine jus.
Keen to try La Belle Vie soon? Purchase a restaurant gift voucher here.
Haig Road Bistro
Auchenflower
Looking oh so cute in a white cottage on Haig Road in Auchenflower, Haig Road Bistro is the elder sibling to Le Coin Bistro, and just like its sister, dishes up rich and comforting classic French dishes. The tarte flambee here is a must try—a thin rolled dough base is spread with soft cheese and scattered with toppings like onion, bacon and gruyere cheese, or mushrooms, parmesan and truffled, before being baked to perfection.
La Cache À Vín
Spring Hill
Tucked away in an old wine cellar, La Cache à Vín is definitely one of the most romantic French restaurants in Brisbane. Once you've taken in the subterranean surroundings (and ordered a bottle of wine—you are in a wine cellar, after all), start your luxe dinner with sand crab and lemon thyme risotto or steak tartare, before moving onto roasted lamb rump with a cassoulet. Just be sure to save room for creme brulee for dessert.
Two Small Rooms
Milton
That's literally all there is to this local Milton bistro. Having served classic French cuisine to the people of Brisbane for just over 30 years, Two Small Rooms is as traditional as they come. Fresh from a recent revamping, their new look is still as minimal and fuss-free as ever, siphoning all effort into providing a delectable French feed.
If you love that other French food, the croissant, here's where to get Brisbane's best croissants.
Image credit: Bisou Bisou, La Belle Vie