It can be hard to keep up with all the new openings on the Gold Coast, especially when it seems like there's a new venue popping up every other day. Luckily you don't have to, because that's our job.
So whether you're looking for a classy dinner or just a casual catch-up with mates, we've got you covered here with our rundown of the best new openings around the Gold Coast.
Cafes
Magnolia Lane
Burleigh Heads
Magnolia Lane is a newly opened cafe that commands the corner of the Gold Coast Highway and Fire Avenue in Burleigh Heads and has been turning heads with its wholesome message. A bold feature wall reminds us to be grateful every day and, boy, we are grateful for Magnolia Lane. Bringing good vibes, wholesome meals and top-notch coffee to Burleigh, this laidback eatery is ticking all our boxes.
Cheese Me Baby
Mermaid Beach
We're sorry for the lactose intolerant among us, but our love of cheese knows no bounds, and lucky for us Cheese Me Baby in Mermaid Beach is slinging some pretty ooey gooey toasties—if you haven't been yet, you're truly missing out.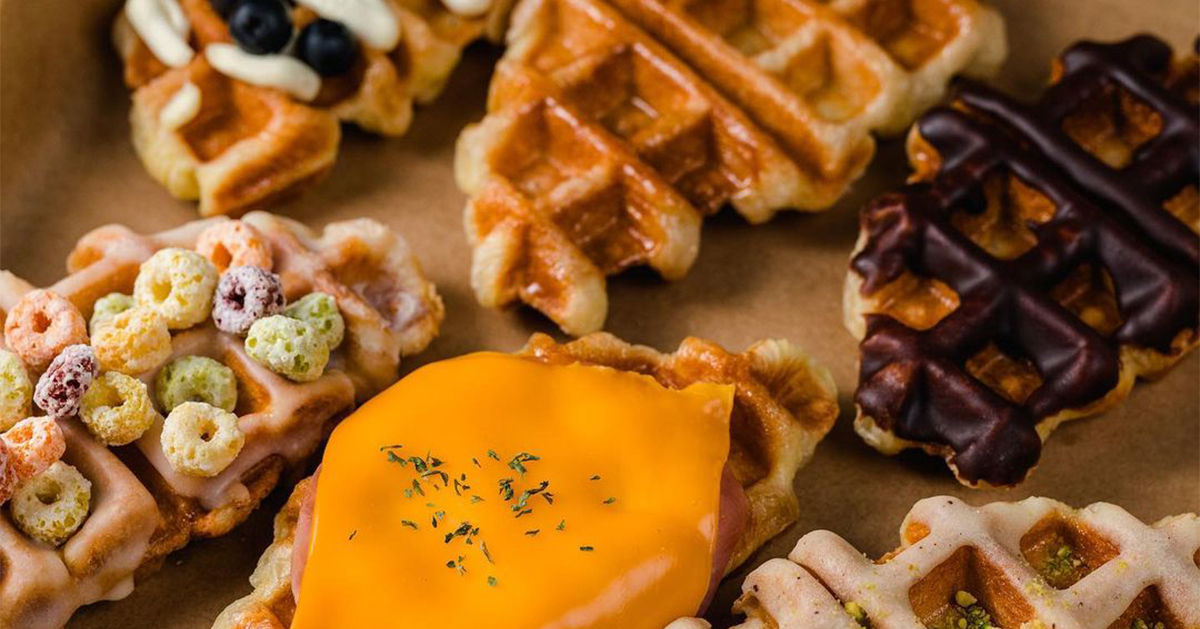 Croffee
Southport
Just when we thought we'd seen and tasted it all, the crew at D Point Ten decided to bake a croissant in a waffle pan and load it up with toppings and now we're here: meet the Croffle. Part croissant, part waffle, this new delicacy can be found at Croffee, a small cafe where you can get your croffle fix along with coffee (hence the Croffee—duh).
Raijin
Palm Beach
Raijin Palm Beach is the latest newcomer on the Palmy block and serves up all manner of Japanese deliciousness, most notably, their signature souffle pancakes. These Insta-famous creations were once all but a faraway dream for Gold Coast bellies—until now.
Rosé Gelateria
Hope Island
It seems like every time we blink, something delicious pops up at Sanctuary Cove and this time it's a gorgeous new gelato place called Rosé Gelateria. Not only is this place a serious contender for the cutest gelateria we've ever laid eyes on―think luscious hues of musk pink, with pops of white and gold accents―but their unique gelato range features 24 flavours and flaky pastries like fresh croissants or melt-in-your-mouth macarons. Rosé also specialises in adorable flower gelatos aka gelato shaped like cute flowers, so make sure to have your phone at the ready for some 'Gram-worthy snaps.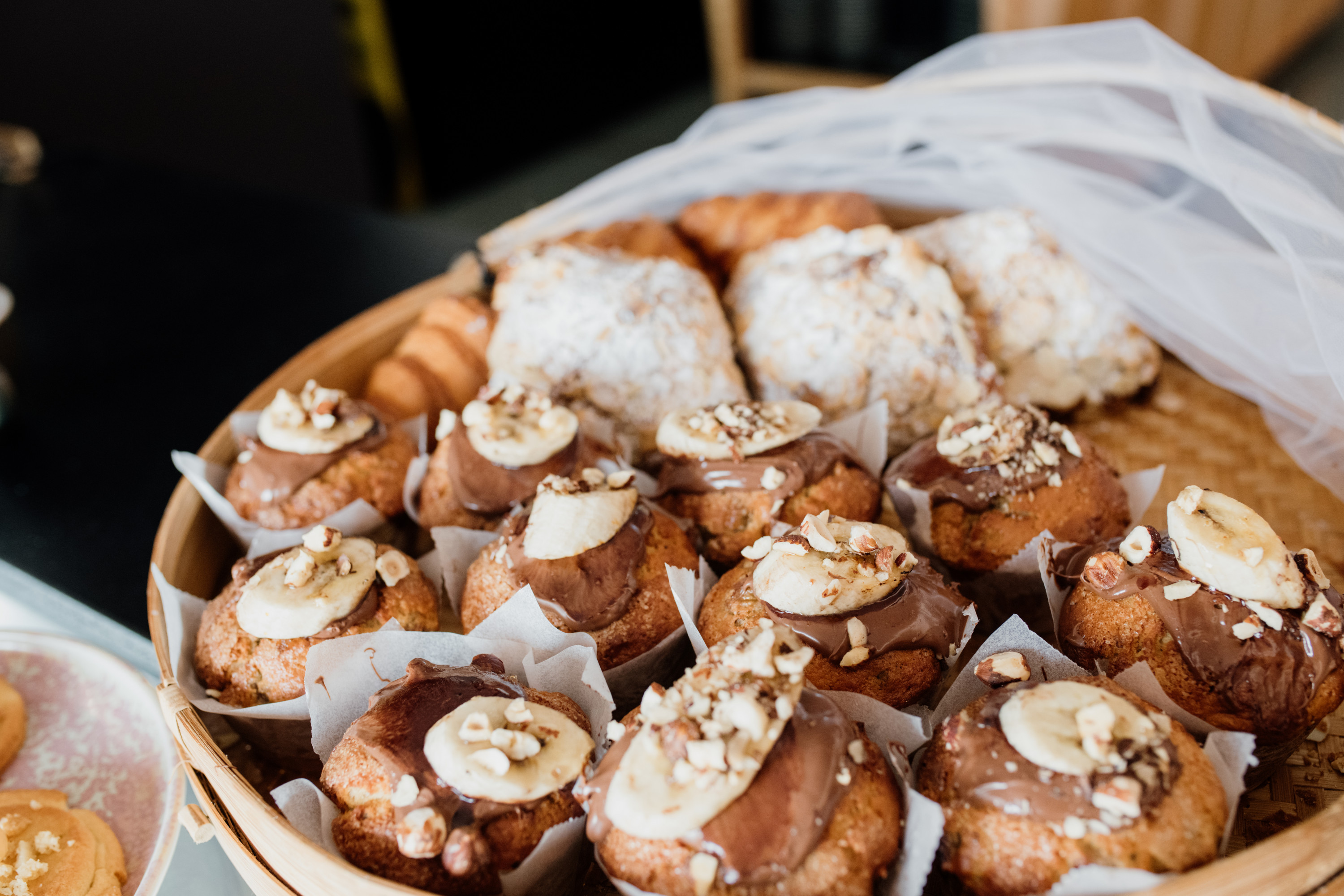 Barefoot Currumbin
Currumbin
If you're on the hunt for a new breakfast spot by the seaside and beautiful dishes, we've got some news for you: Barefoot Barista's new super sweet Currumbin locale is a massive hit. Besides a stellar beachside spot down by Currumbin Beach, this brand-new venue also has a sugary little twist in store for you: gelato, baby. Served from a fourth generation gelato maker served out of a traditional Pozzetti—aka one of those traditional gelato display cases—Barefoot now has all your gelato needs sorted.
Hudson & Rosie's Table
HIGHLAND PARK
Amid the hustle and bustle of the northern suburbs lies a sweet newcomer bringing stellar coffee to our grateful northern Gold Coast friends. Nestled in Highland Park, Hudson & Rosie's Table is a bright, breezy breath of fresh air and is mixing things up with their top-notch brews and luscious menu. Putting an inventive twist on brekky and lunch favourites, the standout menu is set to have you drooling.
Restaurants & Bars
Two Yolks
Burleigh Heads
Two Yolks is the hottest new kid on the Burleigh Heads block bringing eggs-traordinary breakfast burgers to the masses. From the mastermind behind Burleigh icon Finn Poke and Sydney's Daily Greens, Two Yolks is headed by prestigious Los Angeles chef, Charles Olalia and is the kind of bar that makes you feel like you've just stepped off the streets of LA into an American diner (with a Gold Coast twist, obviously).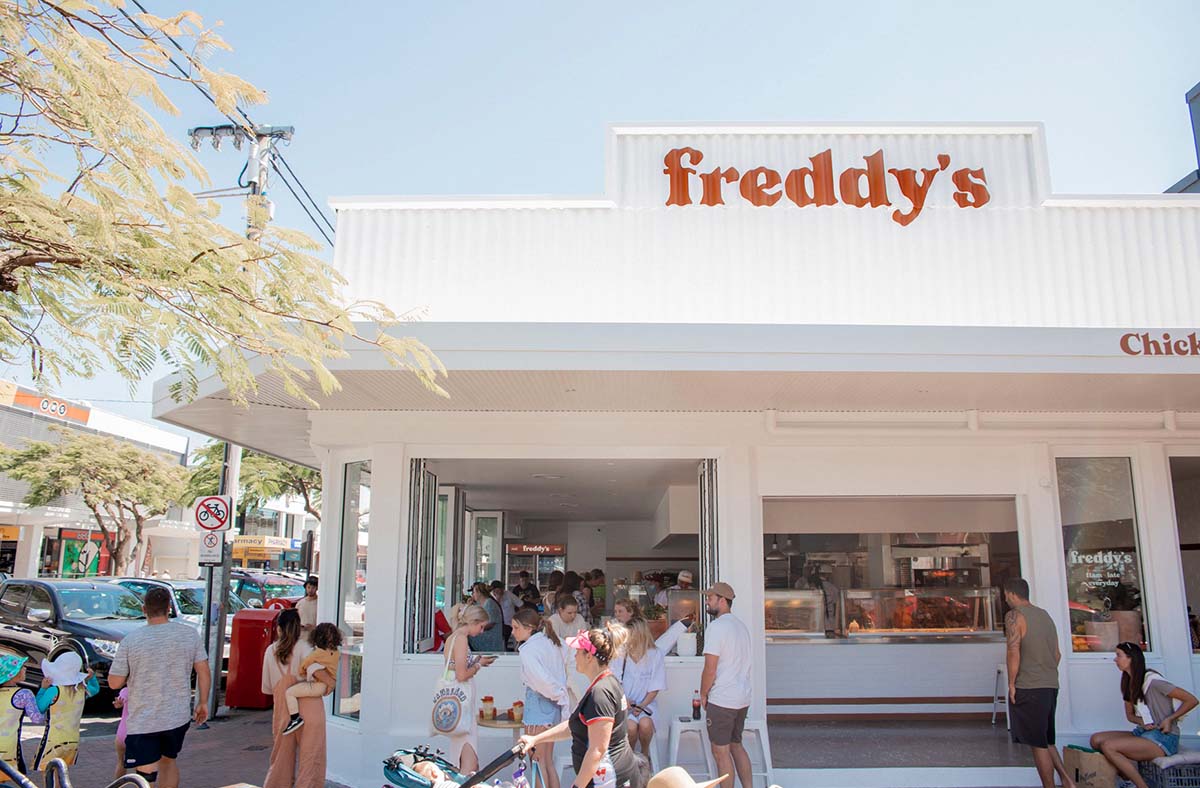 Freddy's
Burleigh Heads
There's been an explosion of new venues serving up good ol' comfort food on the Gold Coast lately and we're digging it. Freddy's is such a newcomer, slinging fried chicken off Connor Street in Burleigh and doing so in style. Launched by the team behind Burleigh Pav, this corner chicken shop is sure to win you over with their hot chip and gravy rolls, milkshakes, stunning salad bar, and of course, fried chicken.
Atrium Bar
Broadbeach
We definitely shed a tear when the beloved Atrium Bar closed for renovations recently, but it's back and better than ever, baby. The revamped bar boasts comfy lounge booths (perfect for people watching), an innovative new cocktail menu and a huge dance floor to bust some moves underneath the twinkling disco ball, so get groovin'.
Scott's Luncheonette & Bar
Palm Beach
Looks like the Gold Coast is trying to out-sanga the Melbourne sanga scene and we're strongly in favour of this. Scott's Luncheonette & Bar has all the makings of a classic deli, with white walls, terrazzo tiles, and adorable white chairs and stools with timber accents. Catering to both the morning and evening crowds, Scott's dishes out coffee, brekky sarnies in the morning, gourmet sangas in the evening, cocktails for lunch, and um, what's this? Pet nats and charcuterie boards in the afternoons? Hell yeah, sign us up.
Gods Of The Sea
Mermaid Beach
A commanding presence on the iconic Nobby's strip, Gods of the Sea's white tablecloths stand out like beacons to hungry patrons venturing along the Gold Coast Highway. Perhaps you've driven past it and not taken a closer look and we're here to tell you that's a foolish mistake—once you've acquainted yourself with this stunning restaurant, you'll never do it again.
RaRa Ramen
Burleigh Heads
Tucked just off the main drag of James Street, Ra Ra Ramen is a funky craft ramen bar slinging up authentic bowls of slurp-worthy goodness. Using only fresh, ethically sourced ingredients to deliver traditional Japanese ramen (without the nine-hour flight), you can taste the love in every element of their dishes, from the noodles made fresh in house everyday to the locally grown fresh produce.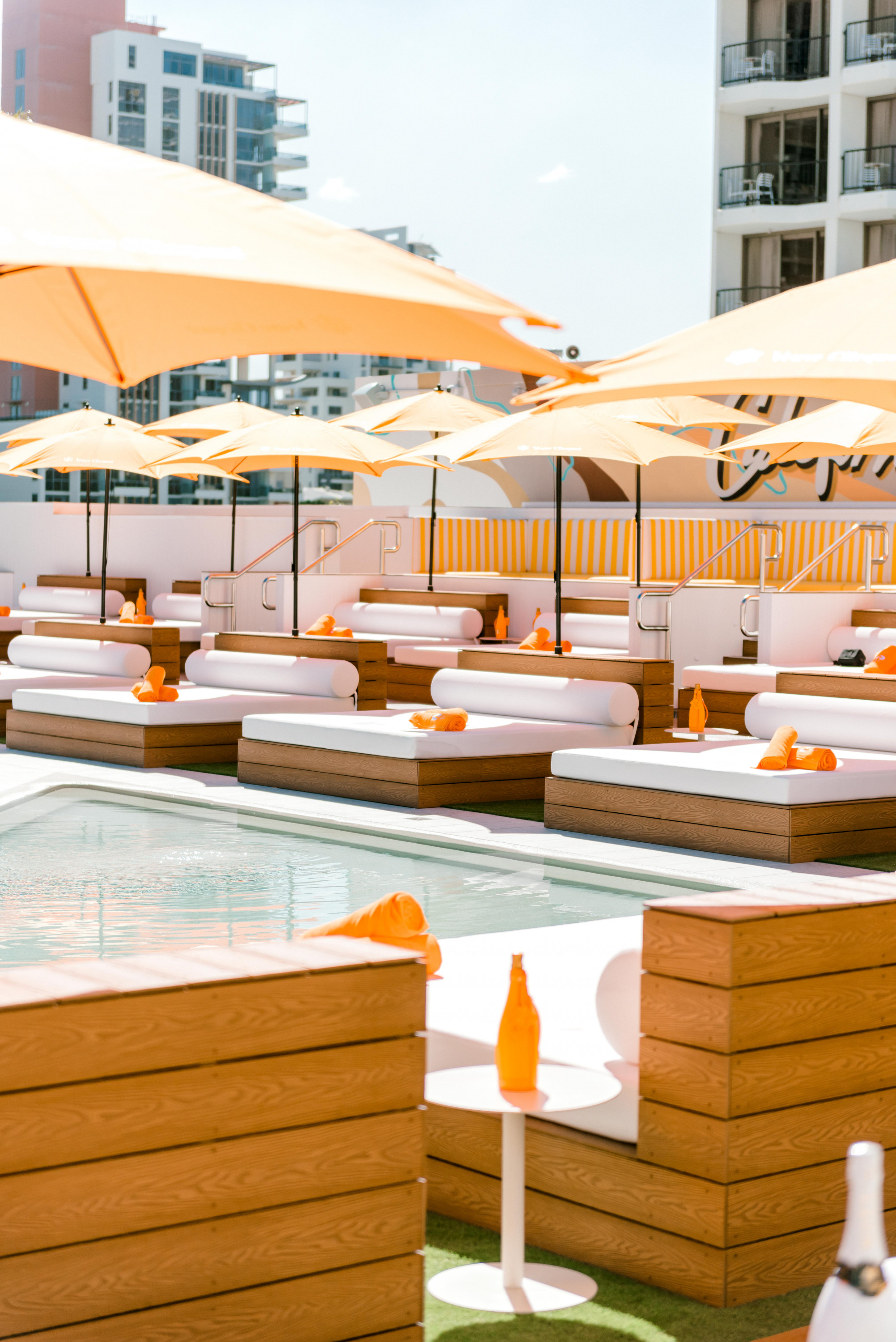 Cali Beach Club
Surfers Paradise
Summer is all about basking in the sun, relaxing in the pool, soaking up the beachside vibes and dancing long into the night. Well, now you can do all these things in one place with the most hotly anticipated venue launch of the season: say hello to Cali Beach Club. Cali Beach is Australia's first luxury beachside rooftop precinct and is unlike any other venue in Australia. The brand-new entertainment destination towers four stories above street level and is spread over an expansive 5000 square metres of prime rooftop space, boasts a spectacular outlook over Surfers Paradise beach and unparalleled views of the Surfers Paradise skyline.
NAAMI
Burleigh Heads
NAÂMi is one of the latest newcomers to the Burleigh bar scene and lies unsuspectingly off James Street, but swathes of cocktail-loving revellers are already privy to its whereabouts. Wander along Burleigh's bustling main street, but take it slow—blink and you literally will miss NAÂMi's hidden entrance behind a banh mi takeaway shopfront.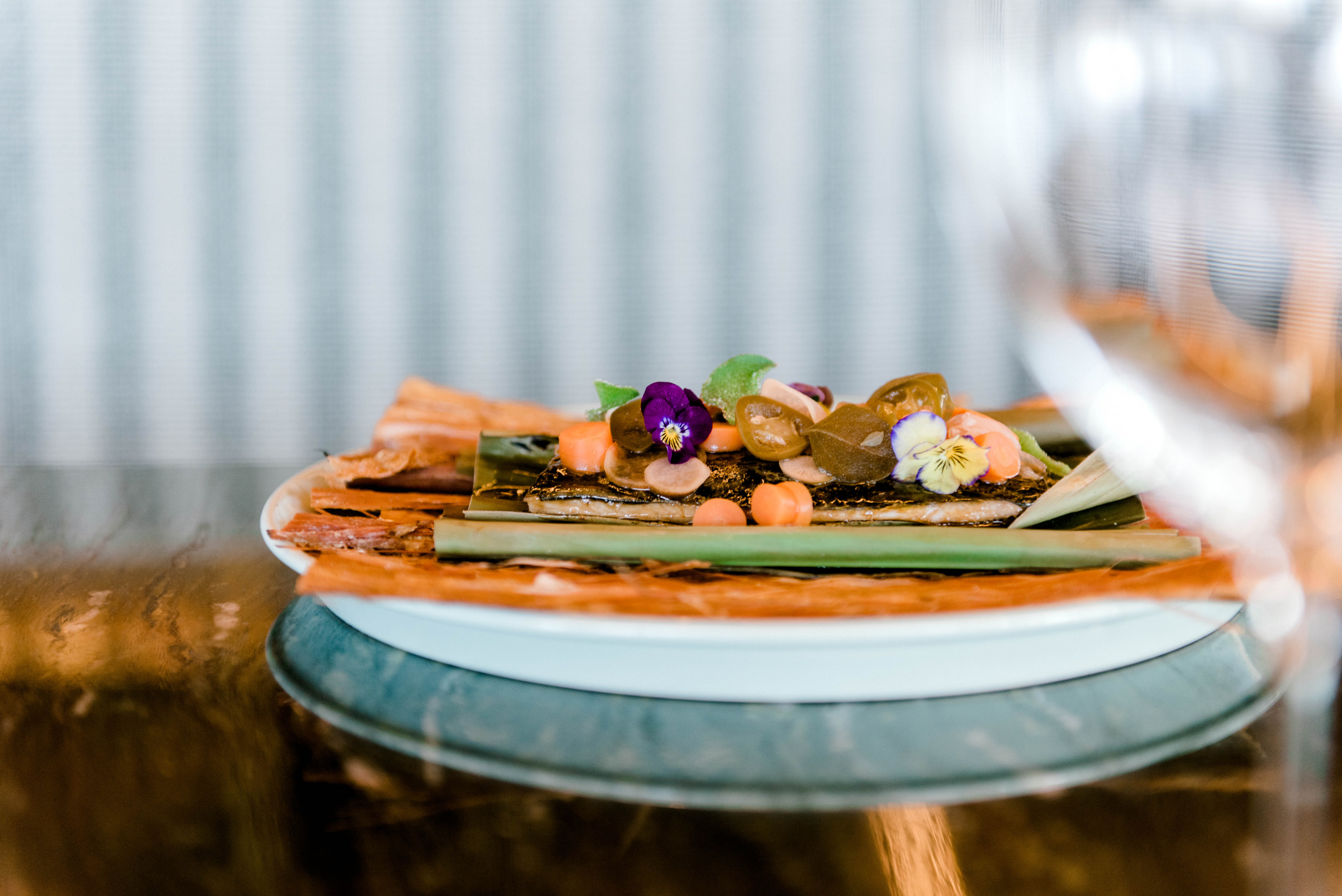 Palette
Surfers Paradise
Palette is the sophisticated restaurant gracing the ground floor of the new HOTA Gallery and offers a unique blend of art and food. Treat your palette with their fresh and modern Australian menu, variety of degustation menus and fully curated wine list. The food philosophy here is simple, fresh and local, with an emphasis on using only the best seasonal produce available.
Sofia's
Broadbeach
Sofia's Restaurant and Bar is a homage to the dreamy tones of coastal Europe and brings a breath of fresh, salty sea breeze air to the Broadbeach dining scene. Sofia draws you in from the moment you spot it. The stunning fit-out is classic European with a contemporary twist—whitewashed walls, exposed brick, touches of wood and pops of colour, all designed to transport you to slow, serene summers on the French Riviera. Curated by culinary legend, Damien Styles, the menu is simplistic and showcases the flavours of fresh, local produce—as well as some delectable European specialties thrown in for good measure.
Surfers Pavilion
Surfers Paradise
Surfers Pavilion sets itself leagues apart from the Gold Coast's plethora of dining options with innovative touches that secure it as one of the hottest new kids on the block. The smart folks at Surfers Pavilion have discovered the Coast's love for (might we call it an obsession?) with frosé and have created their own on-tap frosé bar. Slurp up the delicious strawberry and lychee-elderflower concoctions, while soaking up the views on the waterfront terrace. Summer plans: sorted.
Exhibitionist Bar
Surfers Paradise
Located on level five of the Gallery across 233 sqm of indoor and outdoor terrace spaces, The Exhibitionist Bar boasts breathtaking panoramic views of the vibrant arts precinct, the Surfers Paradise skyline, the stunning Gold Coast waterways and a western outlook across the hinterland. Seriously, HOTA, you've outdone yourself.
Destino
Hope Island
Don't be fooled by the "wine bar" denomination—Destino has a few little tricks up its sleeve. By day it masquerades as a homewares store and espresso bar, and at night it turns into a vibing wine and tapas bar, without being gimmicky—it can be hard to flawlessly transition between three different specialties so seamlessly, but Destino does it well. As the sun sets against the marina, you'll want to dig into a dip or two, or try your hand at crafting your own cheese platter—we definitely recommend you just splurge on all the cheeses, 'cause what have you got to lose?
Tired after eating and drinking your way through the Gold Coast's foodie scene? Get some well-deserved rest and relaxation at the best day spas on the Gold Coast.
Image credit: Kaitlin Maree Photography and Brooke Darling Photography for Urban List, Croffee, Freddy's