2020 has been a year of highs, lows—and a slew of new restaurants, as it turns out. Yip, we're as surprised as anyone that during the year COVID-19 wreaked havoc on the globe, the Auckland food scene was going off; bringing us everything from a steakhouse direct from the Big Apple and an eatery that specialises exclusively in vegan Thai, through to new ventures from some of our most celebrated chefs.
But no matter what their game, all of these establishments have one thing in common—they're some of the best new places to eat in Auckland.
So without further ado, here are some of our fave new restaurants from 2020.
Khu Khu Eatery
Ponsonby
Now let's make one thing very clear—you don't have to be vegan to enjoy the food at Khu Khu Eatery. That's right, the Thai-syle grub at this vegan eatery is so bloody good that we reckon even die-hard meat-lovers will have a hard time finding fault with it—think flavour-packed curries, perfectly golden spring rolls, and mouthwatering noodle dishes (the tempeh pad thai is an absolute must), served in wonderfully cosy surrounds. Wash down all those exotic flavours with a refreshing cup of kombucha, served here on tap—and we guarantee you'll be leaving with one very happy tum (vegan or not).
V.T. Station
Newmarket
Epic eatery V.T. Station is located in the heart of Newmarket and takes everything you know about Indian cuisine, and turns it on its head. We're talking authentic street eats drawing inspiration from across India, cleverly paired with Kiwi ingredients; as well as a stellar range of cocktails (including one seved inside a smoking bong!). And don't get us started on the amazing fit-out, inspired by the famous train station in Mumbai from which the restaurant takes its name.
Mr Hao
Mt Eden
On a strip saturated with eateries (Dominion Road), Mr Hao stands out as one of the best thanks to their epic selection of juicy skewers, served alongside dumplings, noodles and plenty of ice-cold beer. If you're still not convinced, maybe one of their desserts will do it for you—we're big fans of the Chinese bread, dipped in condensed milk (which, TBH, you might just need after eating some of their 'numbing' chicken). Extra points for keeping the latest hours on this particular area of the strip.
Gochu
Commercial Bay
Ready to revolutionise the way you look at Korean food? Look no further than Gochu, the epic eatery that's taking the city's tastebuds by storm. Inspired by chef Jason Kim's childhood in Seoul, these guys make pure culinary magic by combining local, seasonal ingredients with a decent dollop of Korean flair. Think fiery fried chicken, pork-filled buns with beurre blanc dipping sauce, and bingsoo—a shaved ice dessert that tastes like cereal milk. Top it all off with a lamington or gummy bear-inspired cocktail, and you've got yourself a ticket straight to the heart of Seoul.
Saxon + Parole
Commercial Bay
Transport yourself to a New York-style steakhouse without even leaving Auckland thanks to Saxon + Parole. This stunning eatery inside Commercial Bay specialises in what it describes as 'grilled meats and aquatic delights'—think oysters, seafood towers, burgers and steaks. However there are also some excellent veggie dishes up for grabs (we have four words for you: mushroom pot and mashed potato), as well as a selection of authentic American desserts for after (the s'mores, served inside a smoking glass jar, is game-changing stuff). Oh, and did we mention they also have a killer drinks menu?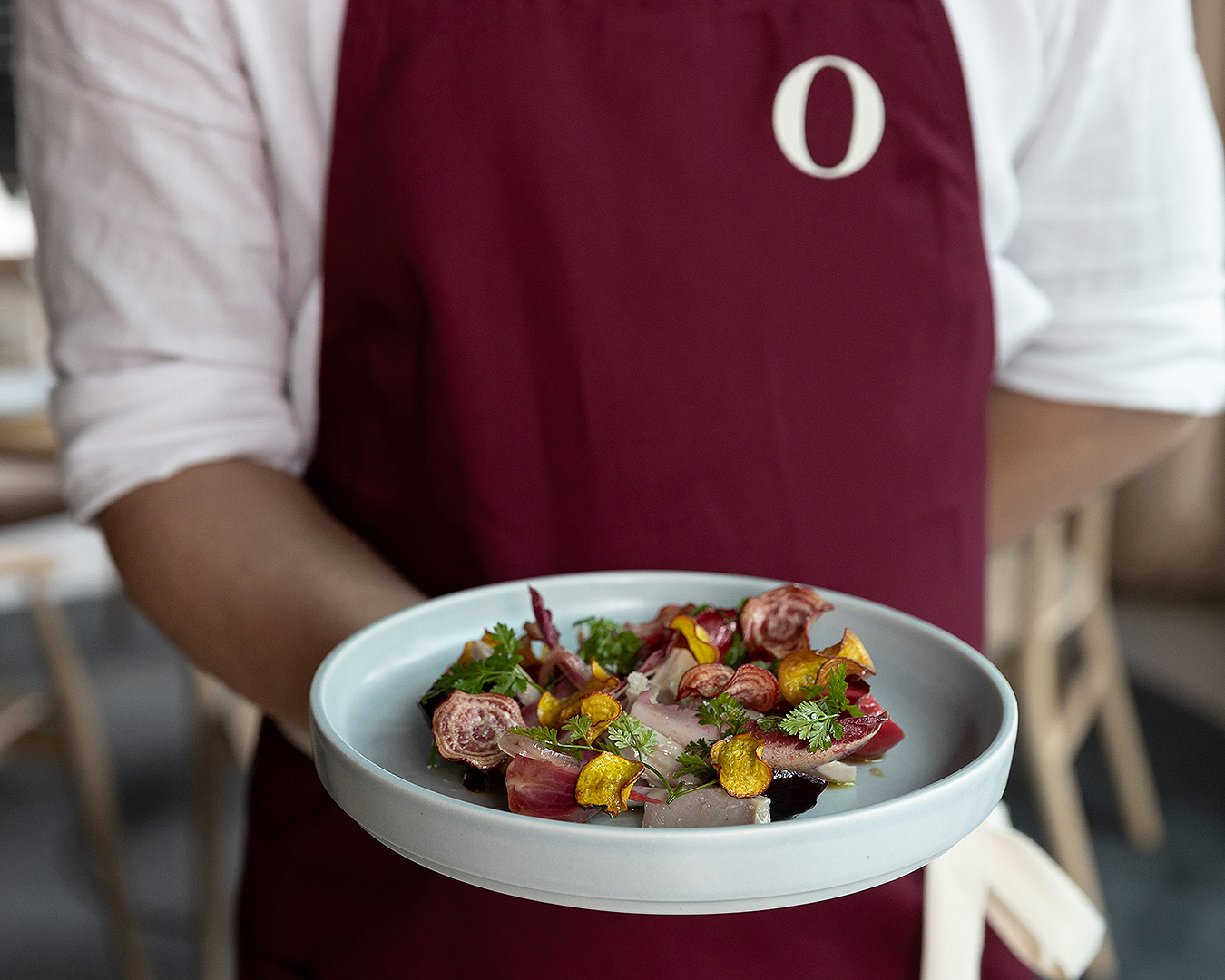 Onslow
Auckland CBD
If you're looking for somewhere to really treat yourself, Onslow is it. The latest venture from celebrated Kiwi chef, Josh Emett and his wife Helen, this beautiful spot in the heart of the CBD is serving up a truly epic dining experience. The food is as amazing as you'd expect from someone of Josh's calibre (the fried bread and crayfish eclairs are a standout), while the setting and service are equally world-class. We can't rave about this one enough.
Esther
Auckland CBD
Fill your boots with the very best Mediterranean cuisine over at Esther, the latest venture from renowned chef Sean Connolly. Located on the ground floor of Auckland's brand-new QT Hotel, you'll be transported to the French Riviera, Greek seaside and beyond with a line-up of drop-dead delicious dishes including anchovy crostini, lamb with labneh, and baked Basque cheesecake. Pull up a pew and take your taste buds on a journey they'll not forget.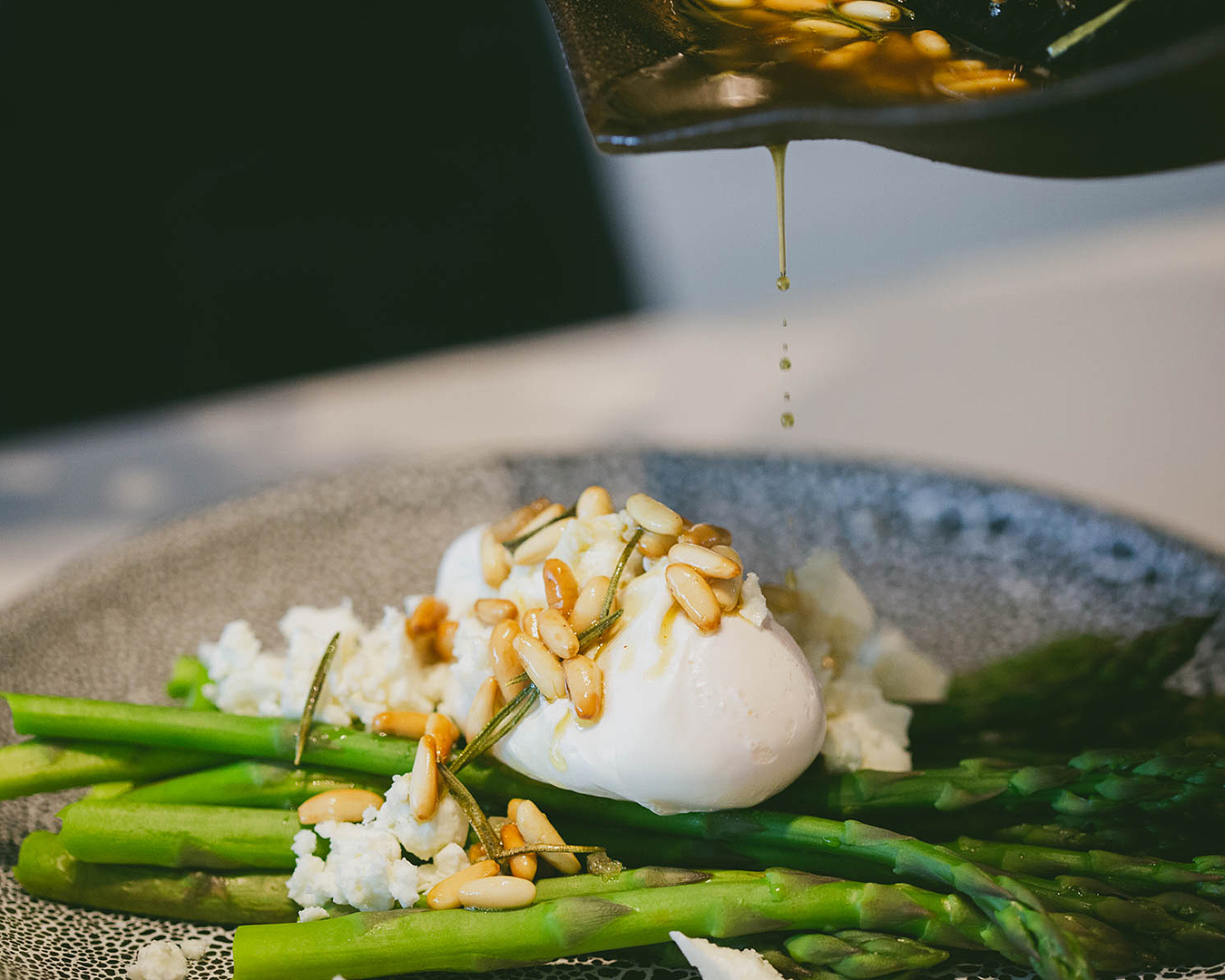 Homeland
Auckland CBD
The one-and-only Peter Gordon has returned home after more than 30 years in London, bringing with him an ambitious new venture. He and partner Alastair have opened Homeland—aka the country's first-ever 'food embassy'—with local, sustainable produce at its heart. There's a cooking school, retail space and of course, a dining room serving up some of Peter's most famous dishes (hellooooo, Turkish eggs). However one thing remains the same across all aspects of this bold new project—a sense of community, and a place for Kiwi and Pacifica kai to call home.
Mr Morris
Britomart
In one of the most anticipated openings of 2020, Michael Meredith made a long-awaited return to the restaurant scene with his beautiful new eatery in Britomart, Mr Morris. Taking over the spot that used to be Café Hanoi, this one pairs a simple yet elegant interior (how we do love us some exposed brickwork!) with an incredible yet unpretentious menu. Filled with delectabe fare showcasing the country's best produce and a whole lotta Samoan flair, this is what we like to call the Pacifica jewel in Britomart's crown.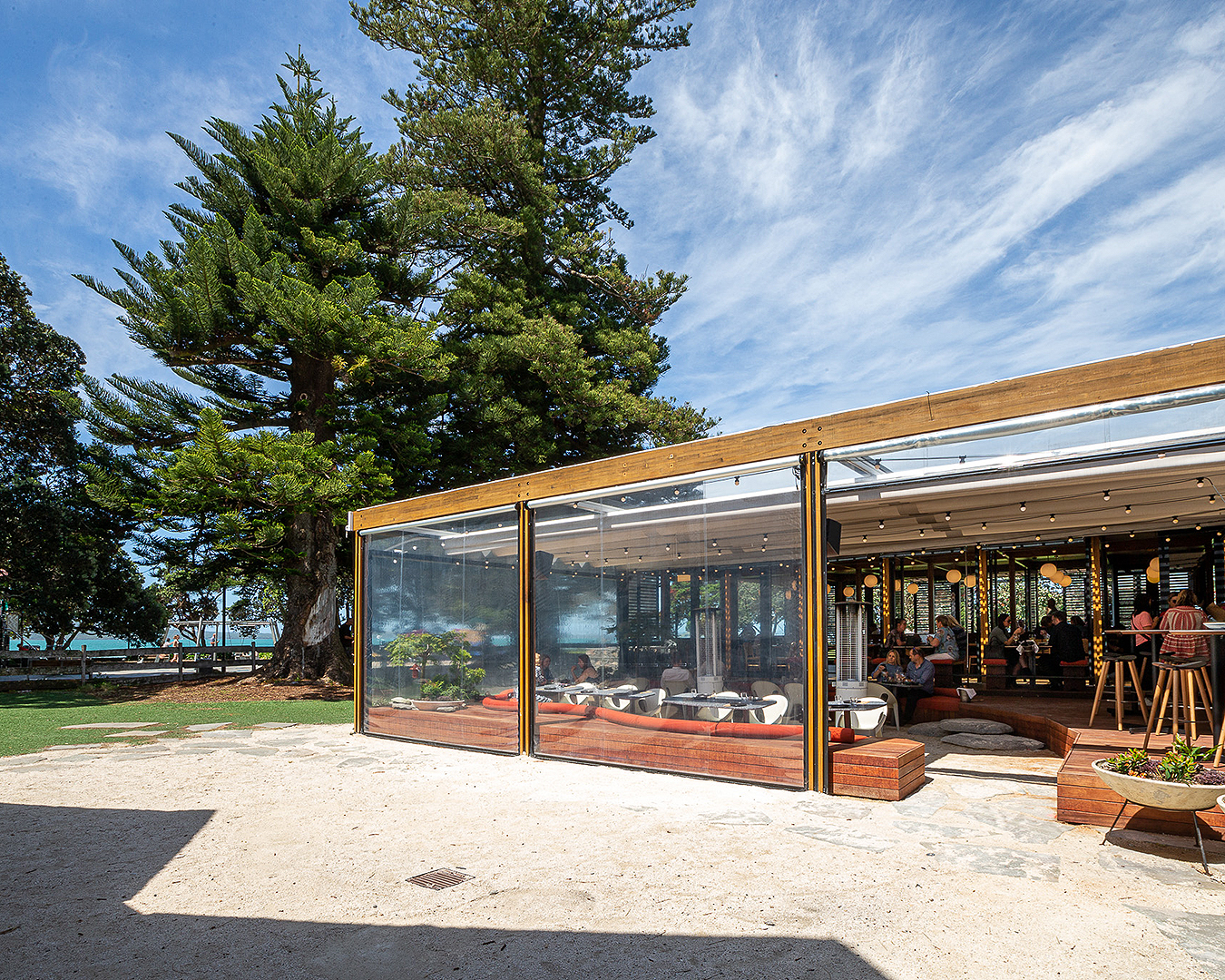 Azabu
Mission Bay
Mission Bay is one of Auckland's hottest suburbs, especially in the summertime and now we have another reason to love this dreamy seaside spot—Azabu, version 2.0. That's right, our fave Japanese-Peruvian restaurant has just added a second location to its belt and let us tell you, she's a beauty. Taking up residence in the historic Mission House site, you'll get to chow down on some seriously exquisite grub including many of the dishes fans of Azabu's OG eatery in Ponsonby know and love—think raw cuts of fish, sushi, tostada's, dumplings, buns, tempura... the list goes on. The views come a close second to the food, and are best enjoyed from their epic outdoor dining area (preferably with one of their legendary pisco sours in hand).
Honourable Mentions
For restaurants that techincally opened late last year, meaning that they missed the deadline for our 'best of' list for 2019.
Clay, K' Rd
If you're familiar with the natural wine scene, chances are you've heard of Clay. These guys have put this style of vino well and truly on the map here in Auckland (they have the biggest selection in the country) and while we'll admit that's an impressive feat, that's not the only thing they have going for them. They also offer an incredibly delicious food menu, headlined by their signature pizzas which are available in an ever-changing array of flavours like ham hock and chargrilled pineapple—just the thing to soak up all of that top-notch wine. Grab a seat at the huge table that fills the length of the restaurant and prepare to make some new friends.
Bar Céleste, K' Road
We couldn't compile a list like this without mentioning Bar Céleste, whose trendy bistro on K' Road has not only become one of fave spots of the year, but of all time. Serving up beautiful French-style fare in the early evening, then transitioning to more of a bar vibe as the night progresses, with more relaxed food to suit—this one ticks all of the right Urban List boxes.
Peach's Hot Chicken, Panmure
Chow down on authentic, southern-fried chicken at Peach's Hot Chicken, an epic food truck-turned-restaurant in the heart of Panmure. Choose from a range of droolworthy dishes, available in varying heats but all equally delicious, in an upmarket, diner-style setting that will have you feeling about as American as American pie (which, by the way, is also on the menu).
SMOKIN COLE BBQ, Grey Lynn
Croydon Cole's onto a winner with his mouthwatering barbecue joint, SMOKIN COLE BBQ. Yes, you can expect all kinds of low and slow goodness from Sir Richard Branson's former personal chef, including some of Auckland's best ribs, best enjoyed with a side of the eatery's famous mac 'n' cheese. Needless to say, this one will go down a treat with all the keto fans out there. Our veggie friends will appreciate the fact that there are so many delicious sides on the menu that they'll be well catered for. Jackfruit and creamed corn, we're looking at you.
Ticked off all these newbies? Check out our list of Auckland's 50 best restaurants.
Image credit: Wono Kim, V.T Station by Anna Kidman, Gochu, Saxon + Parole