We've never been to V.T. Station (a.k.a Victoria Terminus, a.k.a India's busiest train station), but we reckon the Newmarket version—actually a charming new restaurant serving up authentic Indian street eats—is probably a pretty good substitute.
In fact, 'pretty good' might be a bit of an understatement—we're legit obsessed, and know you will be too. Hardly surprising really, considering this newbie is from the same team that bought us 1947 (another epic eatery championing Indian cuisine).
The fit-out alone is worth visiting for, styled after the original train station in Mumbai (which, quick history lesson, was built by the British and named after Queen Victoria, Empress of India, to commemorate her golden jubilee in the late 1800s), from floor—think purposefully-cracked black and white tiles—to ceiling— metal baggage racks, filled with the suitcases of imaginary passengers.
Throw a couple of legit old-school items into the mix—including the vintage lamps hanging above the bar—along with a dash of humour—the sign warning diners of pick-pocketers—and you have the makings of a pretty special spot.
The food, however, is where the V.T. journey really begins, taking you on an exciting round-trip of Indian cuisine, but not as you know it. Drawing inspiration from around the country, the menu champions the lesser-known (but super delicious) style of food that is Indian street eats, cleverly paired with Kiwi ingredients. Don't let some of the more unfamiliar items here intimidate you—we'll be the first to tell you that your tastebuds are on track to just one destination: deliciousness.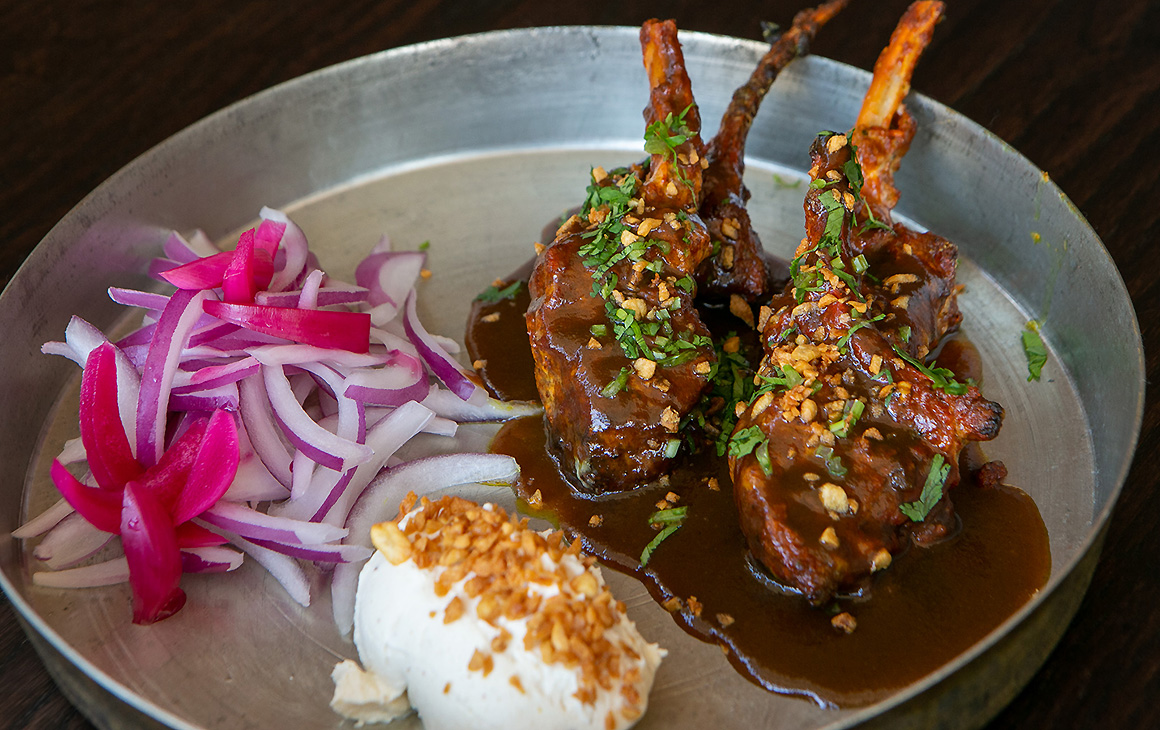 There's only one appropriate way to start your adventure, and that's with the fig chaat—a mouthwatering combo of juicy fig hidden beneath a thick, crispy wafer and topped with yoghurt, tamarind and mint chutney, along with a pretty pop of pomegranate. We love how you're invited to get a lil' messy with this one (it is street food, after all), with smashing and mixing actively encouraged.
Follow up with one of the hearty curries or char-grilled mains, including the Sikandari Shank (the backstory for which is as epic as the dish itself), Tawa Fish (hapuka served in a vibrant, spicy mouli sauce) and what we're picking to become the hero of the menu, the fittingly-named Railway Chop (succulent cuts of slow-cooked lamb, served with the dreamy addition of curd topped in fried garlic).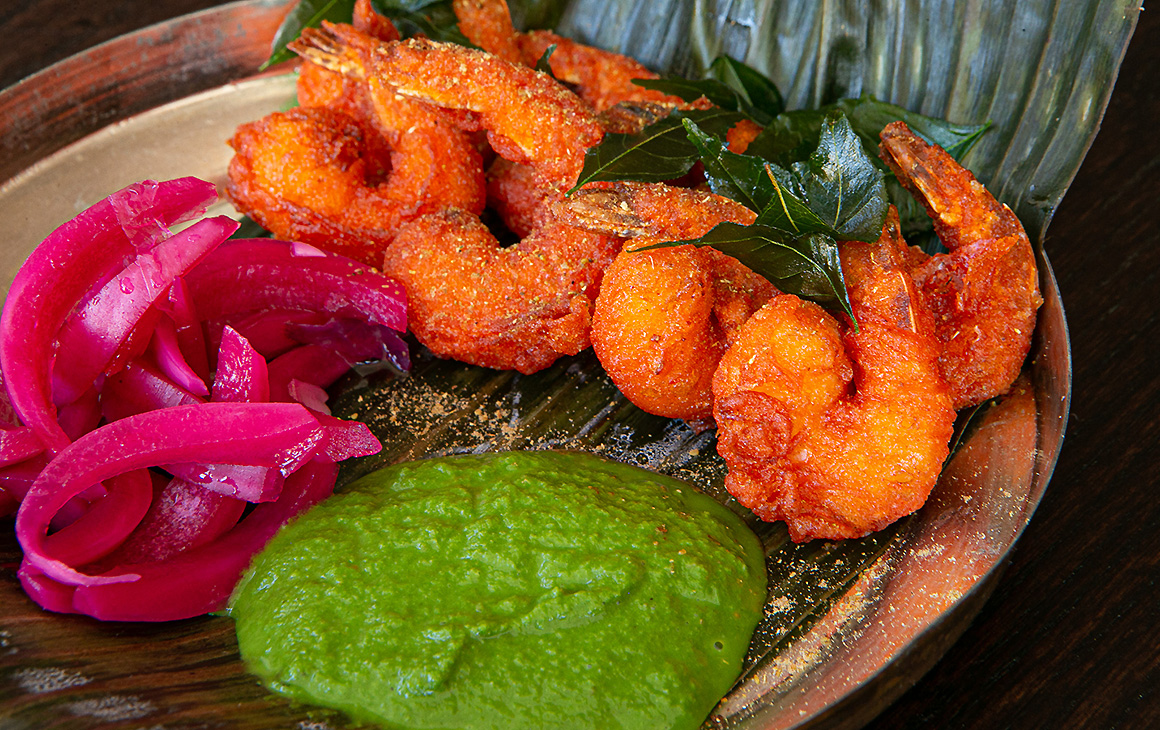 The presentation is incredibly on point, with many dishes served in reclaimed metal plates/bowls; while you'll also be eating your meal with the help of legit Victorian cutlery, imported from the mother nation itself.
Oh, and don't get us started on the cocktails. If you're like us, these probably aren't something you normally associate with Indian cuisine, but the V.T. team are here to take that silly mindset, and turn it on its head. Their dedicated cocktail menu continues with the travel theme, cleverly presented like a bunch of vintage postcards and featuring concoctions that reference pop-culture characters like Lady Brienne (of Game of Thrones fame). However the most memorable tonic here has to be the one served in a bong (gasp)—order it to see for yourself what all the fuss is about.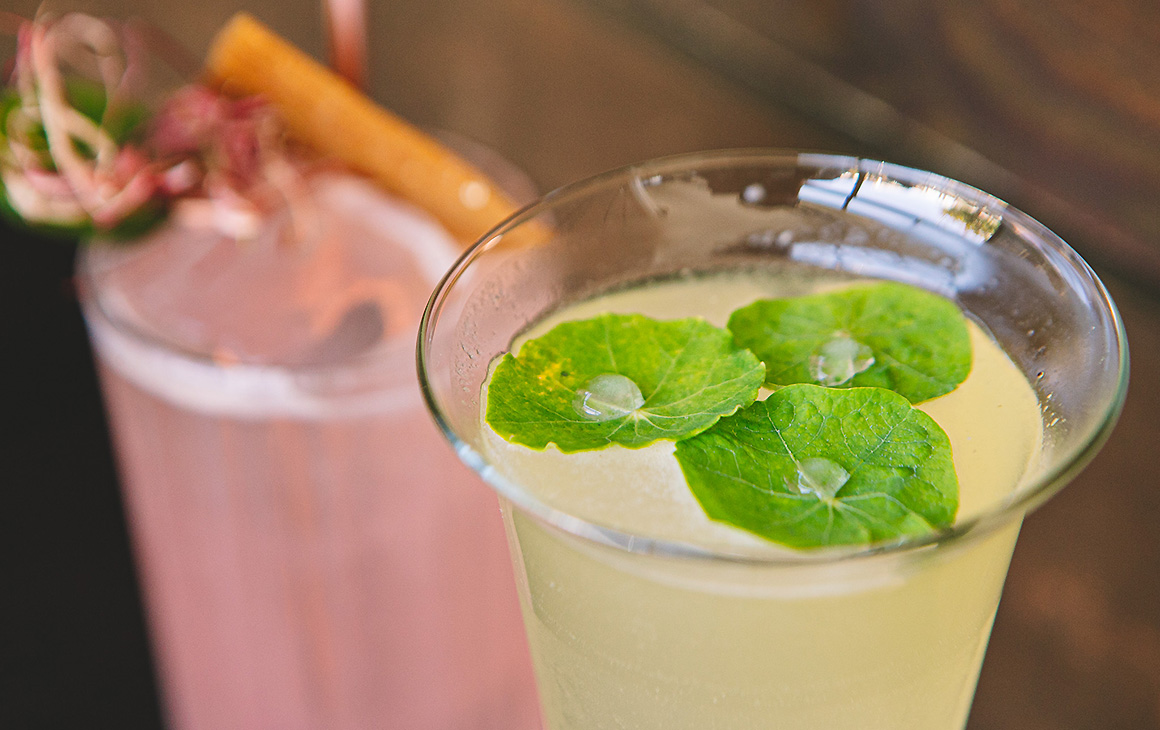 These guys also make all of their syrups in-house, and have a no-waste policy when it comes to the ingredients—case in point, their What An Egg offering, which utilises an entire egg, not just the white.
Finally, we couldn't let you leave without telling you about their impressive non-alcoholic cocktail selection (because let's face it, there's definitely a time and a place for something without the spirits). We were particularly intrigued by the Absinthe offering (Absinthe of course being one of the most lethal alcoholic concoctions available to man!), which was potent in colour (bright green), but suprisingly mellow in flavour.
So what are you waiting for? Grab yourself a ticket to this hot new dining destination, where a return trip is almost 100% guaranteed.
For more images and information, including opening hours, click here.
Image credit: Wono Kim, Anna Kidman