Some restaurants are good, others are great. Then there are those that totally change your life. Gochu is one of these.
Masterminded by hospitality heavyweights Oliver Simon and David Lee, Gochu is actually their first foray into the world of restaurants. Here, the duo (who are responsible for some of Auckland's most popular cafés, including The Candy Shop) have teamed up with chefs Jason Kim and Nathan Lord to bring us an epic new take on Korean dining, and in our opinion—it's their best work yet.
Perched on the second floor of the swish new Commercial Bay precinct, you'll be treated to an amazing view (Auckland's historic Ferry Building is right across the road) and more importantly—amazing food.
The menu is short and sweet—largely inspired by Jason's childhood in Seoul—and filled with exquisite, impeccably-presented dishes showcasing local ingredients that will have you falling head over heels for Korean food, if you're not in love with it already.
Kickstart your meal with the Kaipara oysters—these juicy little gems are sure to go down a treat with their delicate dressing of kimchi juice, leek oil and pickled daikon (plus, there's something to be said for eating seafood while actually looking at the ocean).
The mul hwe—a kind of kingfish ceviche—is equally delicious, again taking a local delicacy to new levels of deliciousness with the addition of shallots, apple and seaweed.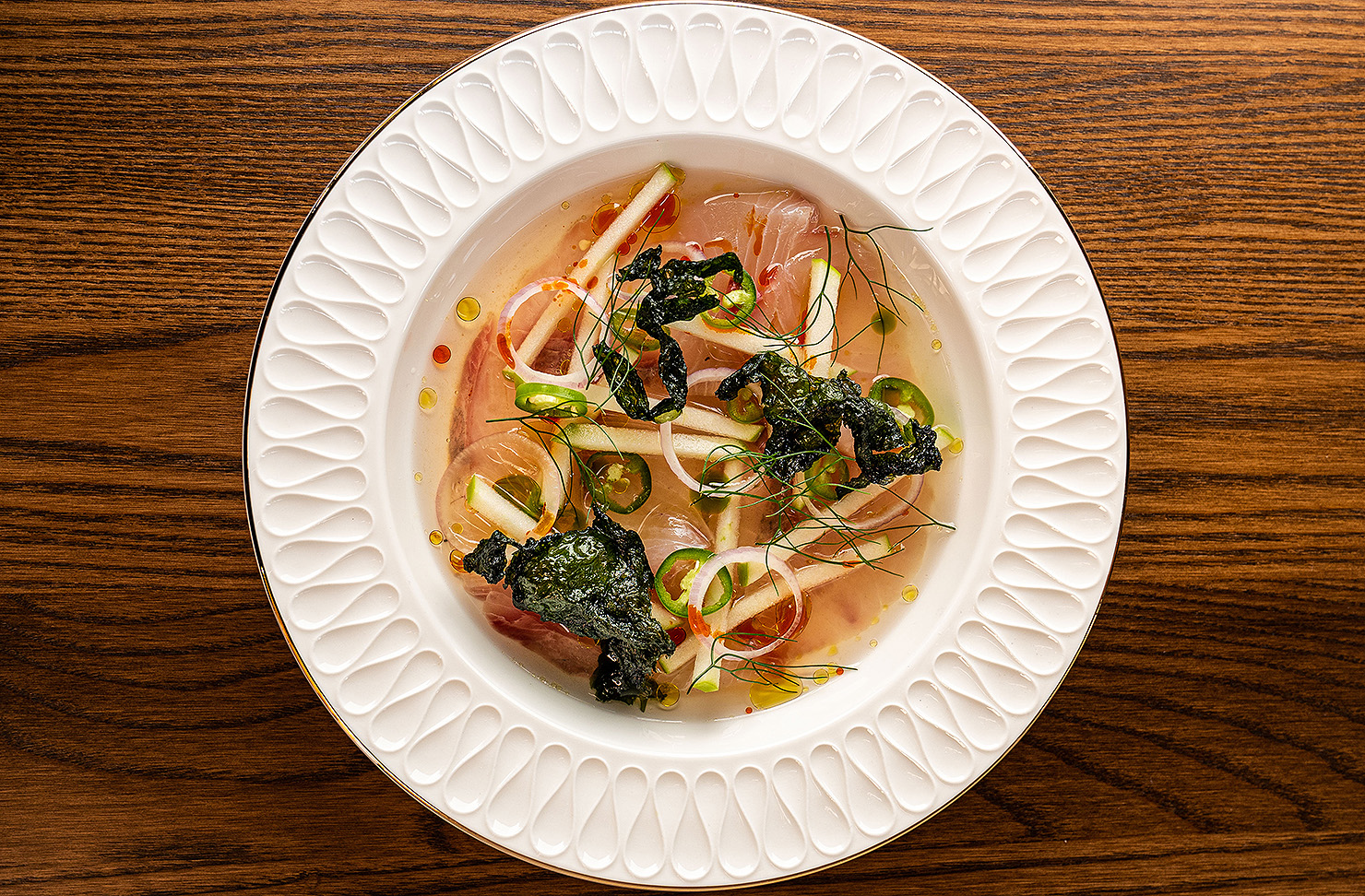 And you won't want to pass on the prawns—plump, grilled to perfection, and paired with a flavour-packed, Korean mustard sauce, along with cucumber and fennel.
Next, it's time to bring out our fave kind of dishes—the ones that involve ditching the cutlery and/or chopsticks, grabbing as many napkins as you can, and getting a lil' messy. Follow our lead and dig into Jason's Korean fried chicken, slathered in a spicy, vibrant-coloured sauce (and one of the signature dishes here)—yuk hwe, or venison tartare with kumara crisps—and a warm pork bun, complete with piping-hot beurre blanc sauce (top tip: pull the bun apart, then pour this liquid gold right on in—you won't regret it).
And you absolutely cannot leave without trying the bingsoo a.k.a shaved ice dessert. A Korean staple, Gochu's version will completely revolutionise the way you look at sweet treats. Made from a simple yet dreamy combination of hand-shaved ice, dulce de leche, marshmallow and crispy rice, this is like a glorified version of that treasured childhood commodity, cereal-flavoured milk and the perfect way to finish off a meal filled with bold flavours.
Finally, there's also an excellent range of wines available (the team are particularly keen to shine a light on those of the natural variety, currently trending both here and overseas), as well as some killer cocktails (including lamington and gummy bear-inspired ones).
These guys go by the motto 'Gochu Got You', and as far as Korean food goes—they most definitely do.
For more images and information, including opening times, click here.
Image credit: Gochu