Salty, briney and with the perfect hit of alcohol—if you know how good a decent dirty martini can be, we tip our hat to you. It takes guts to strut boldly up to the bar and request a dirty martini, and flow through the onslaught of questions from the bartender. Gin or vodka? Dry or wet? Dirty or filthy? There's a lot to think about. But when you do manage to get your hands on one that hits just right, trust us, you'll be craving it as much as a cheeky serve of chips after a night on the booze.
For those new to the dirty martini game, don't mock it 'til you try it. It's a play on the classic martini, traditionally made with either gin or vodka, dry vermouth and olive brine, and topped off with extra whole olives (bonus points for complimentary snacks, we say). It's the perfect cocktail for those who prefer salty over sweet, and don't let 007 fool you… this martini is best made stirred, not shaken.
You can pick up a classic dirty martini at most of Perth's best bars, but if you're a true fan and ready to step it up a notch, here's where to get a really good dirty martini in Perth.
Pooles Temple
PERTH
We really can't think of a better place in Perth to hit the martinis than Pooles Temple. Located within the stunning heritage surrounds of the State Buildings, the moody underground jazz bar has a whole martini menu to work through, but it's the snazzy Beluga vodka number that we can't stop drooling over. What makes it so special? Beluga vodka made with artesian water direct from Siberia, Dolin dry vermouth blended with delicate herbs and spices from the Alps, dashed with the briny goodness of house-made olive water—so filthy, and so so good.
fleur
Perth
At fleur, they're big on tradition so they've gone with the classic 1951 martini. Made famous in Chicago in 1951, this iconic take on the dirty martini featuring gin mare, noilly prat, and cointreau, served with three manzanilla olives skewered with salty anchovies is an award-winning classic for a reason: it's damn good. Throw on a bump of caviar or two if you're feeling baller—fleur is home to one of the finest caviar selections in Perth, after all.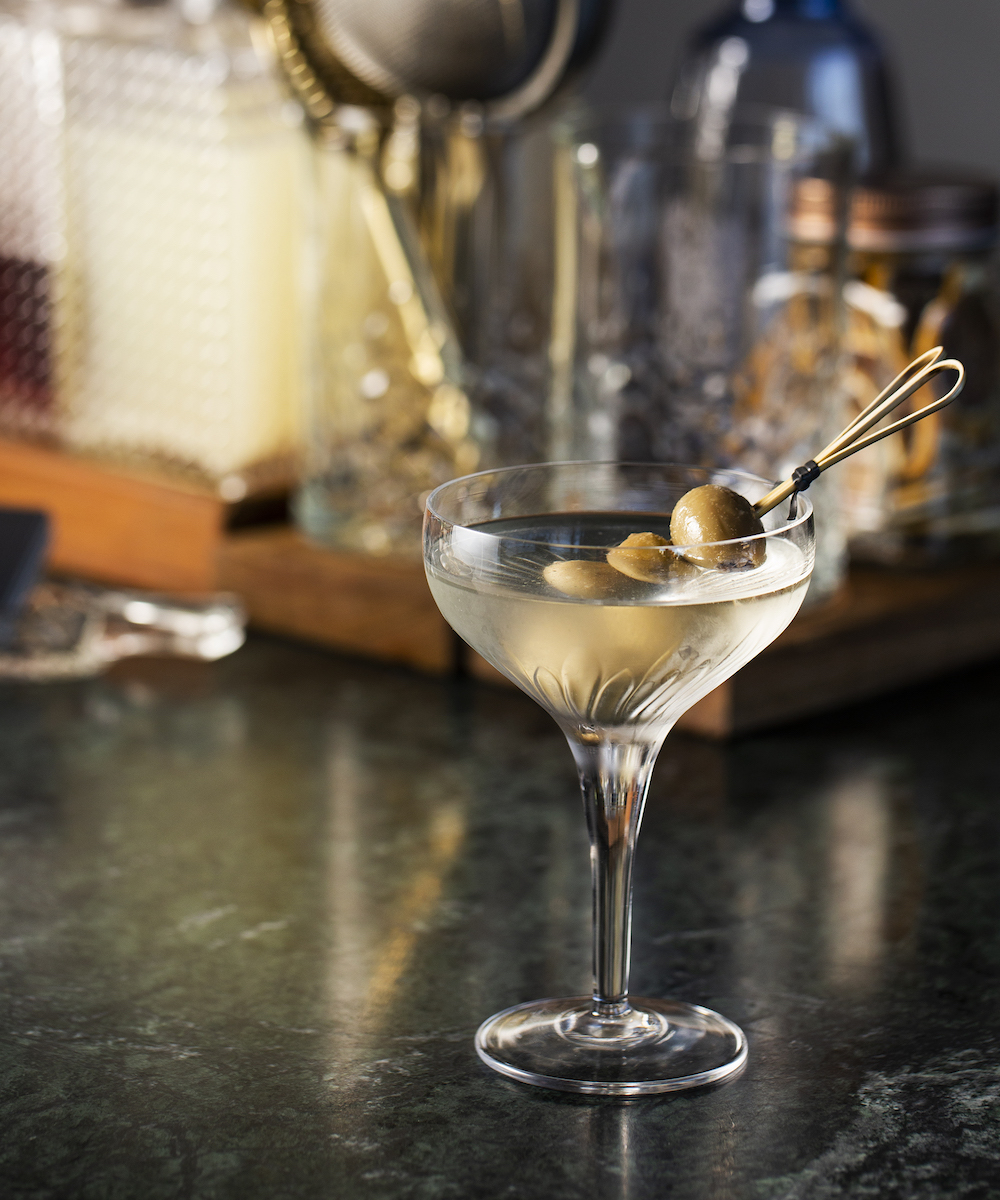 Republic Of Fremantle
Fremantle
I mean, it should come as no surprise that this award-winning craft gin and vodka distillery in Fremantle knows how to serve up a damn good dirty martini. Flush with their signature vodka, green olives and sage, Republic Of Fremantle's delicious dirty martini can be enjoyed by the glass or bottle… we know which we're picking.
Long Chim
Perth
Another State Buildings institution, Long Chim may be best known for their insanely good Thai eats, but trust us, the bar doesn't hold back either. The new cocktail menu pays homage to Thai fruits and flavours, but ask for a dirty martini and you won't be disappointed. We love that it comes served in a little ice cooler accompanied by a mini coupe glass so you can really take your time, pouring a few sips at a time. Perfect for when you're too busy smashing your face with crunchy prawns.
TWR
BURSWOOD
TWR at the Crown Towers is all about old school glamour and their take on the classic dirty martini delivers it in spades, right down to the chilled and classy Nick & Nora glass it's served in. Made with Four Pillars Olive Leaf Gin and topped off with extra drops of olive brine, it hits hard in the umami department and we're bloody thankful for every sip.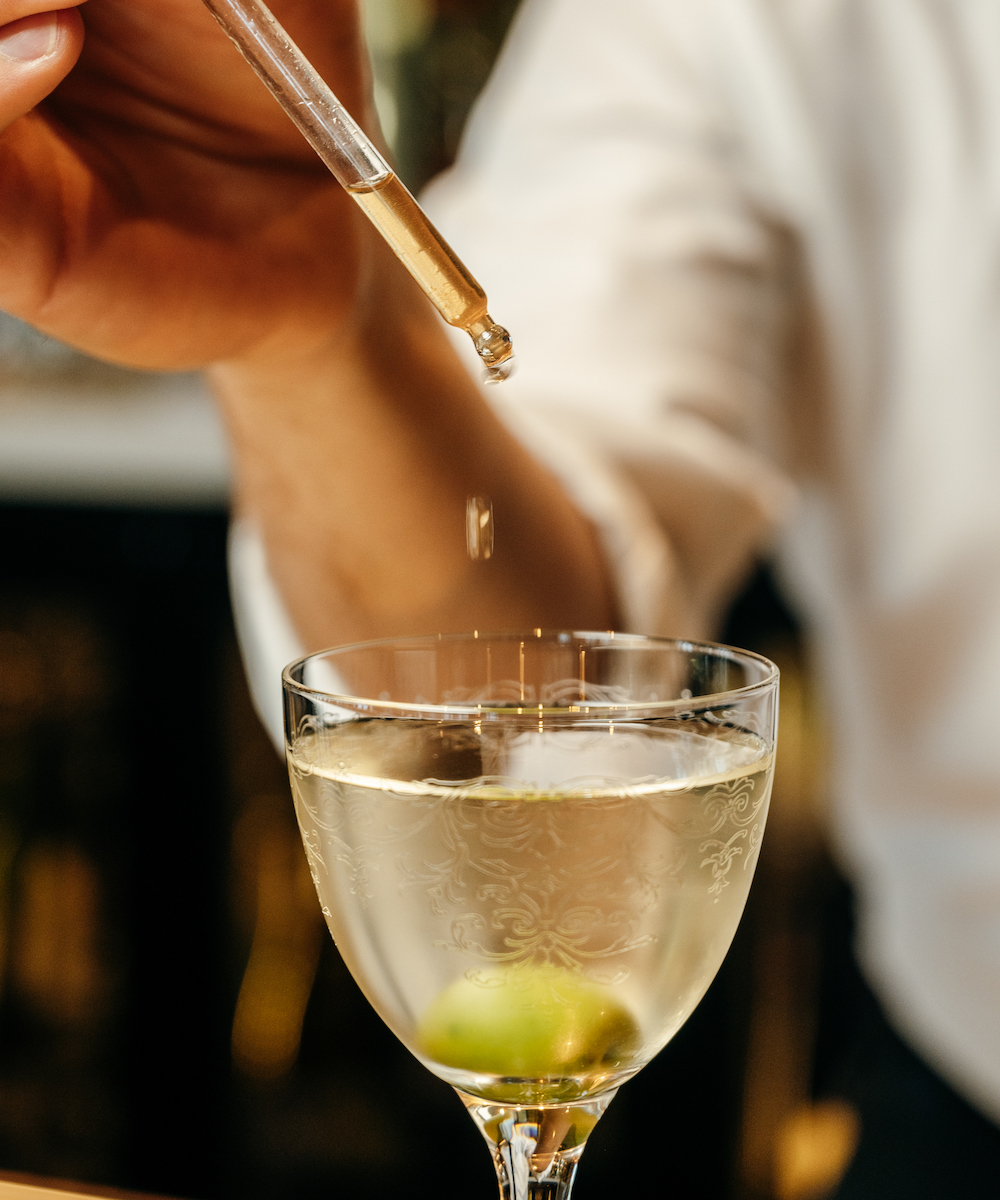 Foxtrot Unicorn
Perth
Home to some of Perth's most awarded bartenders, Foxtrot Unicorn's boozy basement bar is a favourite for all the serious drink fiends in Perth. You'll find an array of modern cocktail concoctions, natural wines and crafty beers to tempt you, but believe us when we say, you cannot fault the classics here. Ask for a dirty martini and trust in the bartender—they've never let us down before. Pair it with one of their cheesy jaffles and thank us later.
Island Market
Trigg
The Greeks know olives, so you better believe they know their dirty martinis too. That's why we love the Island Market's dirty martini, made with your choice from dozens of gins and a subtle rinse of Otto's Athens Vermouth (handcrafted in Greece and infused with olive leaves and rose petals), and served with locally sourced Sevillano Green Olives and a side of their brine—giving you ultimate control over how dirty you like it.
The Reveley
Perth
Unlike any other dirty martini we've sipped before, The Reveley's take features the intense aromas of sea air, toasted rye bread and caramel from the Belvedere Smogory Forest Single Estate Rye Vodka together with Dolin Dry Vermouth and their very own fancy-pants olive and basil reduction. Paired with killer views over Elizabeth Quay and Perth city skyline, you'll never want this martini to end.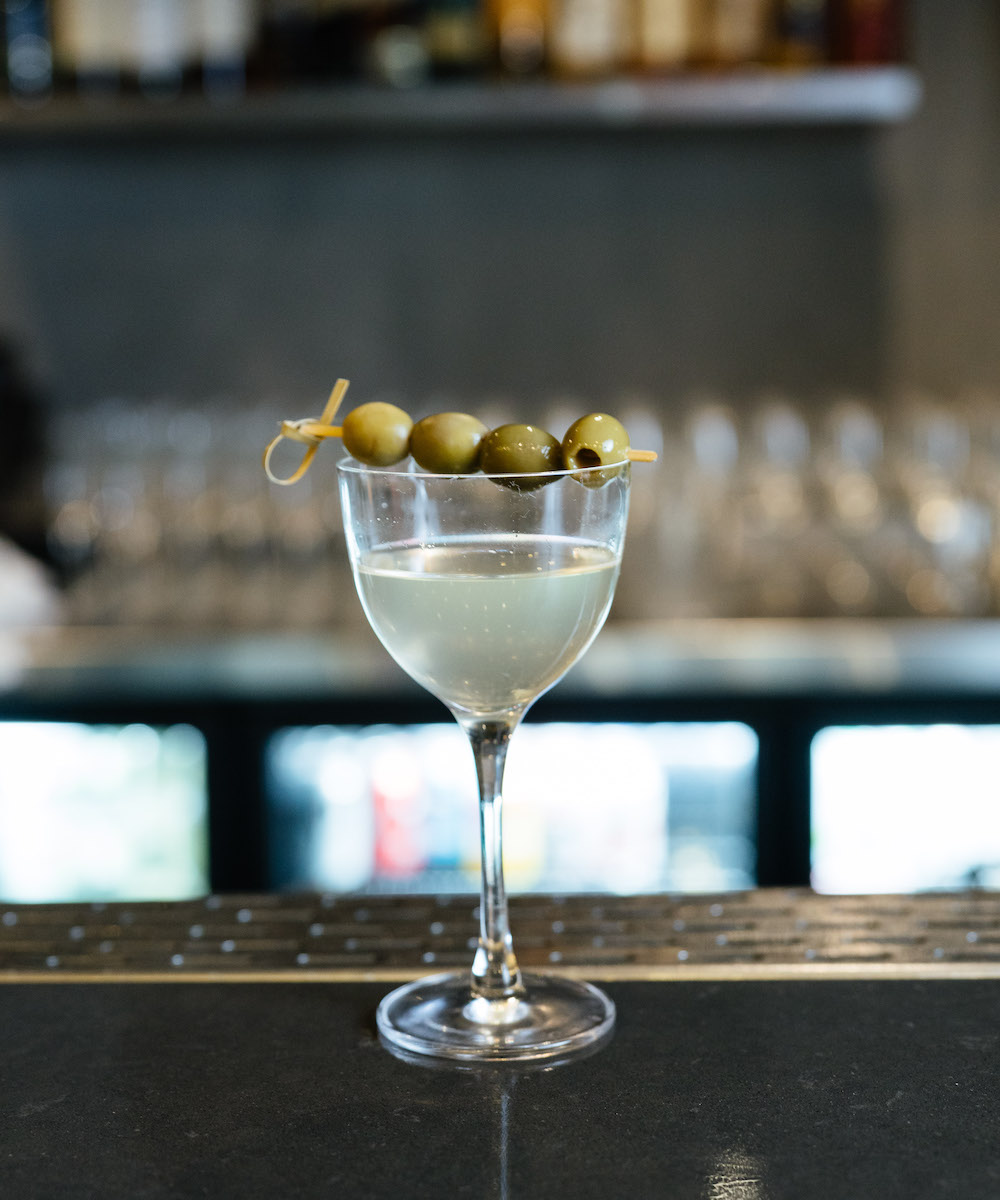 Clarences Company Store
Mount Lawley
The recently revamped and reopend Clarence's is arguably the best version of the much-loved small bar we've seen in its lifetime, and the talented bar team a big part of the reason why. What makes this dirty martini so special is the bay leaf distillate, made by macerating fresh and dry bay leaf into vodka for 24 hours before vacuum and distilling at a very low temperature. This is paired with a modern gin from Haiver (a local distillery founded by one of Clarence's key bartenders, Dean Buchanan), dry vermouth and house olive brine to deliver a complex sip unlike anything else around Perth.
The Shorehouse
SWANBOURNE
We reckon the salty sea air pairs perfectly with the dirty martini at The Shorehouse in Swanbourne. Think oversized Gordal olives sunken into brined gin or vodka, charged with handcrafted vermouth; layered and complex beyond compare from the king of aromatised wines, Mauro Vergano. It's dirty and downright delicious.
If you're over martinis, work through Perth's best margaritas.
Image credit: Supplied