With Mother's Day around the corner (Sunday 14 May for those of you who haven't marked your diaries) you may be wondering how to spoil the ultimate goddess in your life.
A thoughtful gift or beautiful bouquet are always a good start, but we reckon there's nothing better than settling in for a day of treating your nearest and dearest to everything they love in life.
From days at the spa to a bottomless brunch and a pilates class—here's our wrap of how to earn some serious credit with Mum this Mother's Day.
Let Someone Else Cook The Sunday Roast
We all know Mum's roast is best, but this roast dinner from Besk is a pretty close second and the perfect opportunity to let Mum relax for a change. Just picture a succulent roast rib of beef with duck fat potatoes and wood fired veg topped with plenty of gravy and bread to mop it all up. Plus, a glass of Babo Rose Prosecco to start and a yuzu tart and Cambray cheese to finish it off.
Embrace Your Inner Green Thumb
Is your Mum a self-proclaimed garden guru? She'll be in for a treat with a garden tour and epic lunch at one of our faves, Coogee Common. For $65 per person you'll stroll through the stunning working gardens, enjoy a botanical soda and relax over a two-course long lunch inspired by the gardens, complete with wood-fired bread and butter (is there anything better). Bookings are limited for the garden tour, but trust us, even if you just go for lunch and admire from afar, it's well worth it.
Drool Over Baked Cheese
If high tea isn't Mum's thing, surely cheese and champagne is? The team at La Vie has the most indulgent High Cheese you could dream of, with a four-tier stand full of cheese treats to dig into. Add a flute of Moet or go all out with a tasting flight.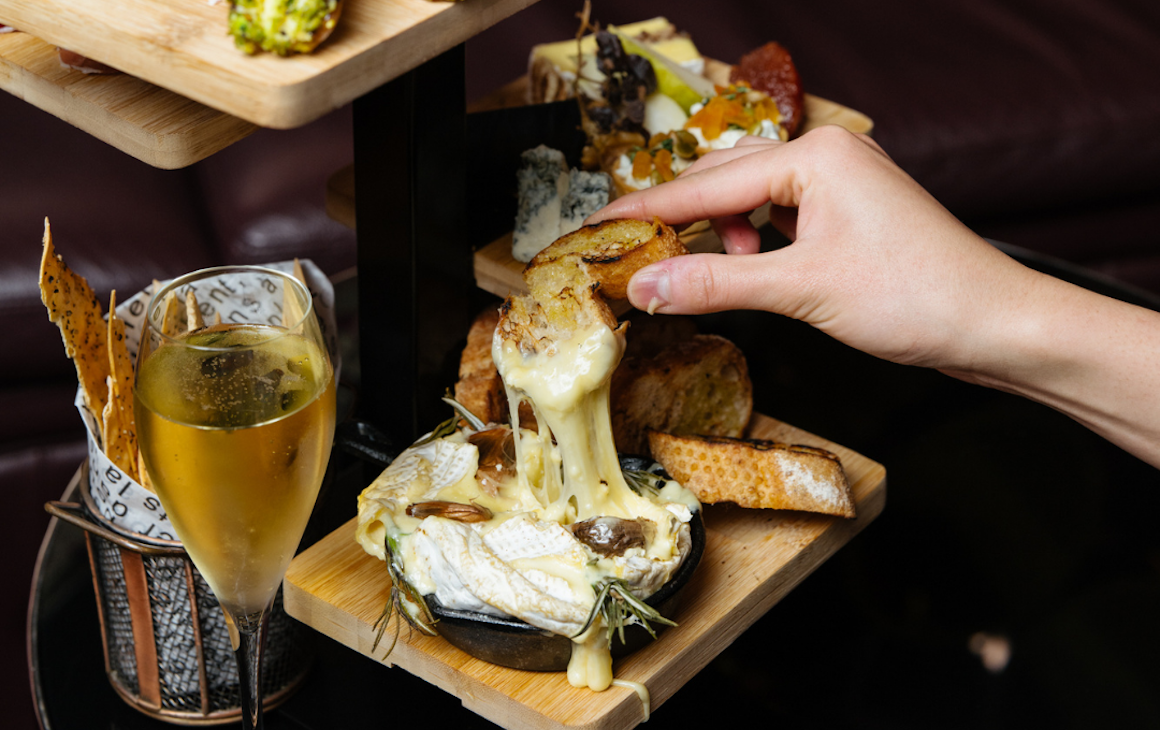 Indulge In An Afternoon Bloom
There's high tea, then there's Afternoon Bloom at fleur (housed inside The Royal), which is similar but waayyyy more boujee. As you enter this incredible space you'll be treated to a glass of Champagne paired with a sturgeon caviar tartlet. Described as more high treat than high tea, fleur serves up a delightful array of sweet and savoury courses that will impress even the most discerning of Mothers. It's a little bit traditional but a whole lotta modern. Carry on your afternoon with more bubbles or carefully curated cocktails on the balcony upstairs courtesy of The Royal Hotel.
Or Head Off On A Bloom-Filled Stroll
If literal blooms are more your thing, be sure to check out Subi Blooms from May 12-14. Be whisked into an immersive floral art trail through the centre of Subi that'll knock mum's socks off even more than your year 9 art project.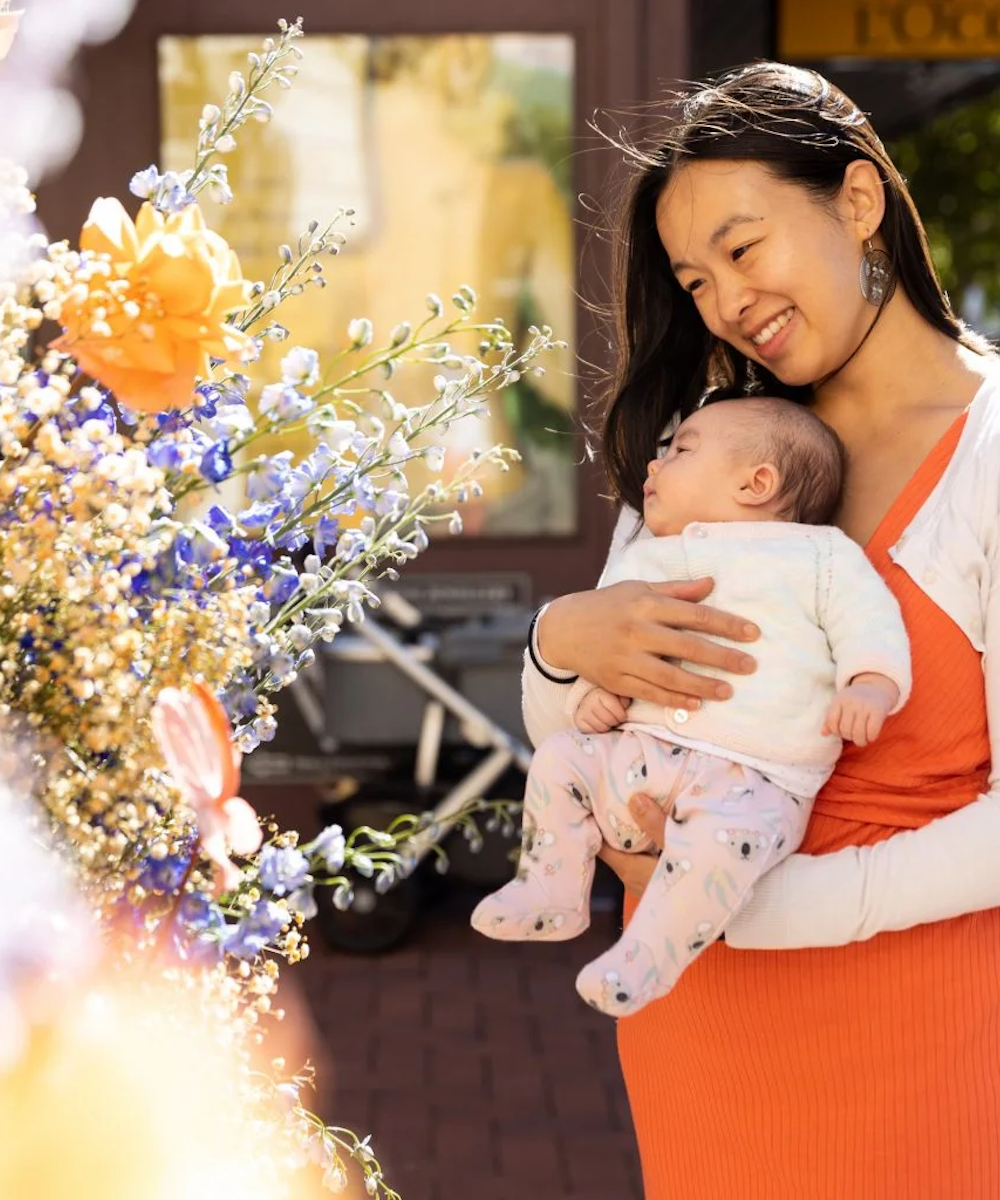 A Visit To The Day Spa
There's a reason this tried and tested outing makes the top of our list. A day at the spa is what most of us dream of on a daily basis and we reckon Mum's no different. Don your robes and slippers, sip on a glass of bubbles and get ready to sit back and relax with a facial, massage or both. Mum will be floating on cloud nine—and the best bit? You will too. You're guaranteed to get massive brownie points for this one. Check out our take on the best facials, massages and spas in Perth.
Learn To Master A New Cuisine
If the special lady in your life fancies herself a bit of a chef and loves to dive into new recipes (or maybe you'd just love her to move on from that same dish she cooks every week), booking a cooking class together promises to knock her socks off. Not only will you enjoy quality time together, you'll get to cook up a feast and be rewarded as you dine on your hard work. The Cooking Professor in Mount Hawthorn offers everything from Middle Eastern Cuisine to Ramen and Italian. It may become an annual event!
The Classic Breakfast
Sometimes a big ol' brekky with a mimosa or two is exactly what Mum wants and there's nothing wrong with that. You can invite all the special people in your life—Mums, Nanas, Aunties and friends (yes the gents can come too), and celebrate over eggs. We're loving the sound of this Riviera-style brunching experience at Jetty Bar, otherwise just see how many of Perth's best cafes you're yet to tick off your list. Whatever you do, make sure to book! It's one of the busiest mornings of the year for hospo venues.
If Mum's keen to stay in, you can always order one of Old Bridge Cellars' ultimate Breakfast Box by 12 May and pick up a box containing everything you need to surprise Mum with blueberry pancakes and mimosas in bed. Who could say no to that?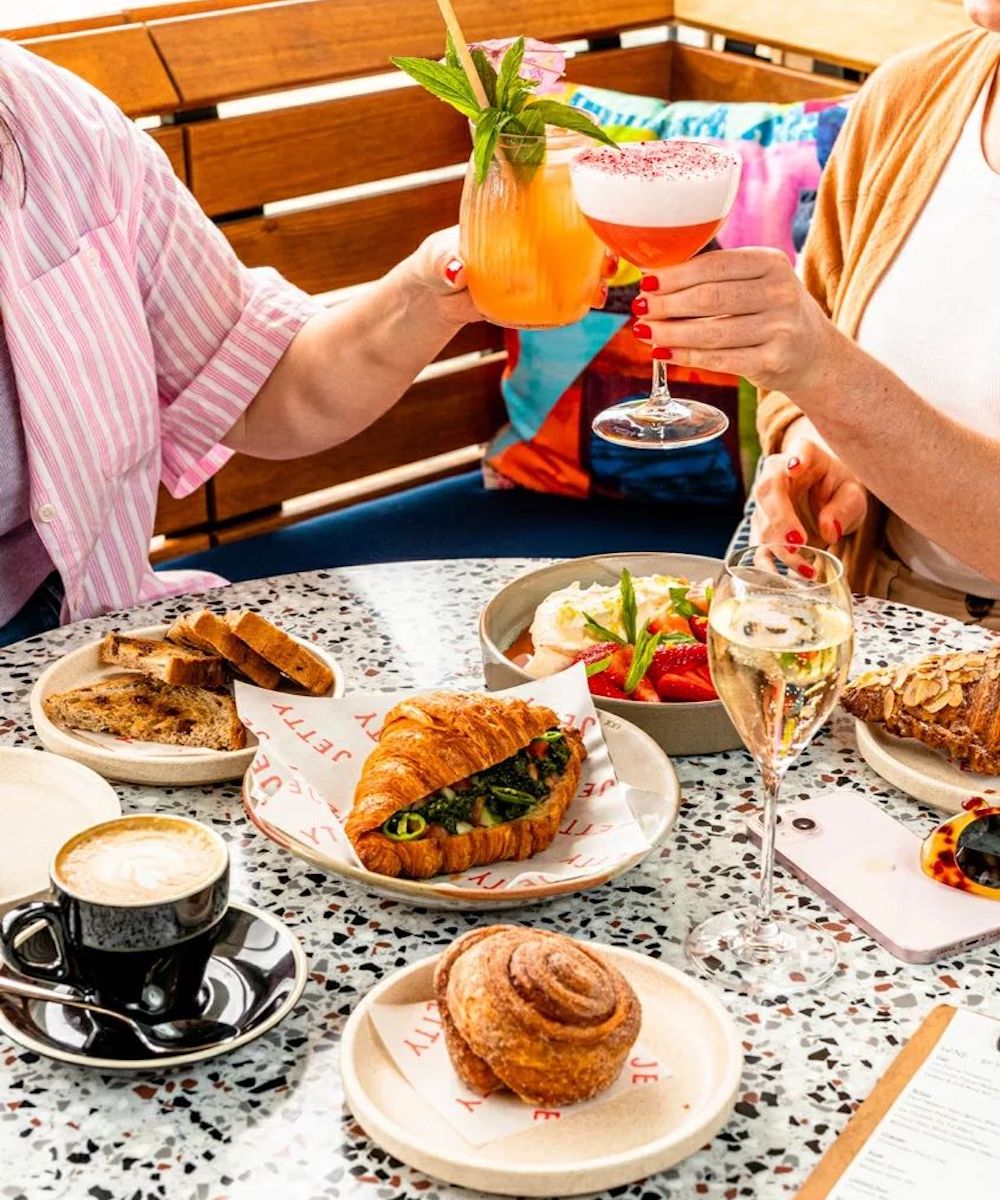 Get Dressed Up For High Tea
If you're not vibing fleur's ridiculously luxe Afternoon Bloom experience, there are still some more traditional high teas worth getting dressed up for. Sip tea for two hours and get around all the pastries, scones and finger sandwiches you can fit in. We've listed our favourite high teas in Perth for you to peruse the menus, or check out the Mother's Day Bottomless High Tea at Flight Club.
Gear Up For A Bottomless Brunch
If you know Mum can last the long haul, a bottomless brunch is where it's at. Food paired with endless booze? Sounds like a sweet deal to us. There's the Mother's Day Bottomless Mimosa Brunch at La Condesa, or we've rounded up the best options out there, from Spanish tapas and sangria to gin cocktails and spritzes on tap—you may want to ask Mum to book the Monday off… this one might get a bit rowdy.
Get A Sweat On At Pilates
If you've got yourself a wholesome, active Mum, dig out the lycra and book in for a session together at one of Peth's most beautiful pilates studios. After class, head out for a smoothie bowl and giant cuppa coffee or a stroll along the beach.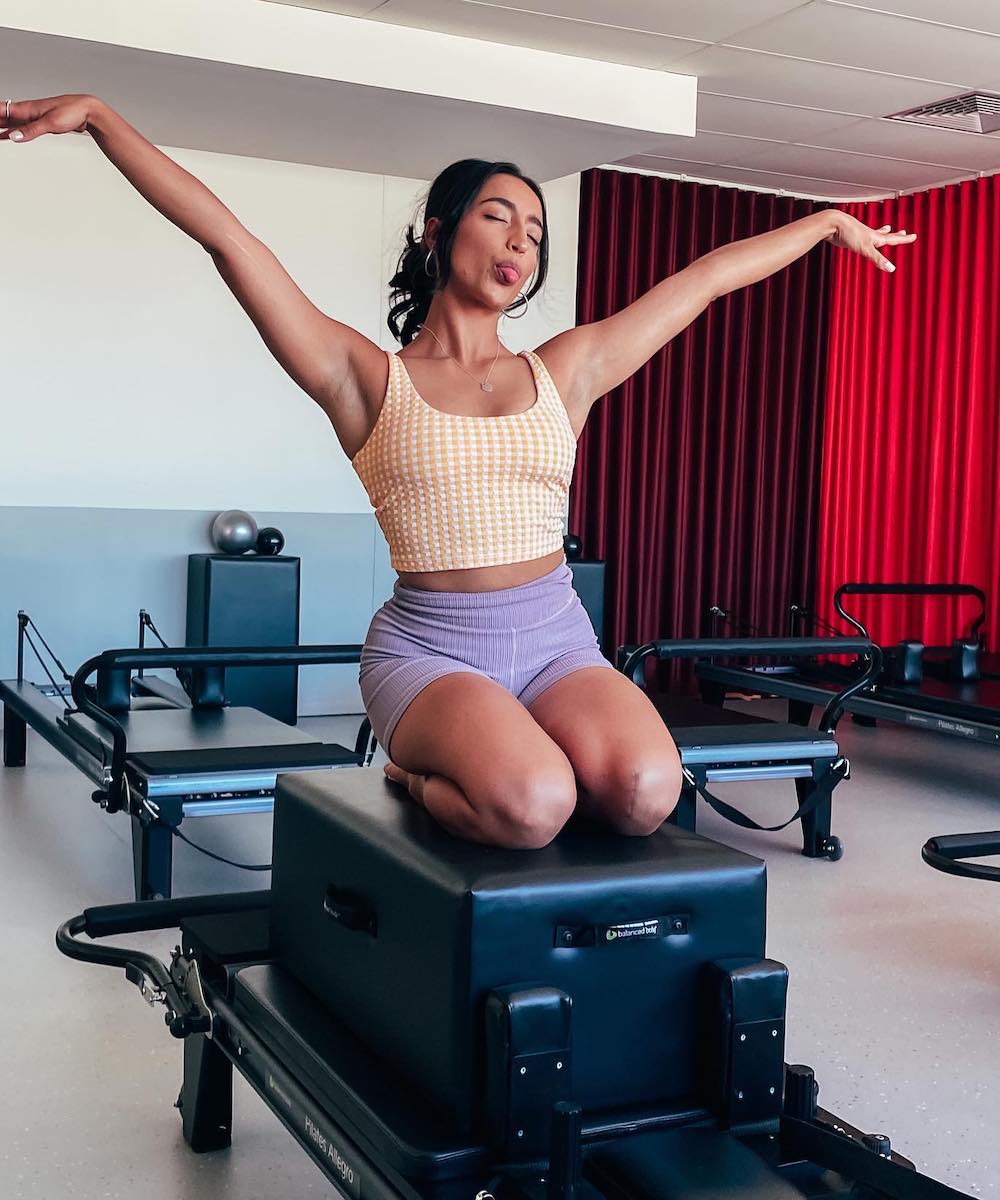 Make Your Way Through Perth's Best Wine Bars
Is there anything better than sitting back with a glass of vino in hand and some oh-so tasty snacks? Add Mum to the equation and it sounds like the best Sunday you can possibly imagine. Pick a wine bar or two from our must-visit list, or get crafty and organise a self guided tour for the fam. Mum will appreciate all the effort you've gone to and you'll both get to explore some new haunts.
Spend The Arvo Grazing On A Long Lunch
For those Mums (and kids) that prefer a Sunday sleep in, head out for a relaxed long lunch somewhere spesh. The options are endless, so let us suggest a few...
Bivouac's crowd-pleasing and dietary-friendly Middle Eastern Feed Me menu is an absolute winner, especially 'cause Mum gets a free cocktail to kick things off.
Just around the corner in Northbridge, Sauma's Mother's Day menu is one for the spicy mamas who love a good Indian feast.
Double Rainbow is opening up just so you can spoil Mum with a special Asian feast full of punchy faves and a cheeky glass of bubbles to kick things off.
For a luscious carb-filled lunch, Cecchi's in Inglewood or Santini Bar And Grill in the CBD have your pasta bases covered.
Old Young's Kitchen delivers an unforgettable lunch in the Swan Valley—just make sure you and Mum aren't driving as you're gonna want to pair this lunch with a bevvy or two.
A relaxing orchard lunch at Core Cider House is perfect if you've got little ones in tow.
Al Lupo is throwing in a free glass of bubbles for every mum who stops by on Sunday, so pull up a pew, order one of everything and settle in.
Mother's Day also happens to be the last day of trade for Mother in Fremantle (which seems fitting), so why not treat Mum to the wholesome dishes and vibes at this absolute gem before it goes?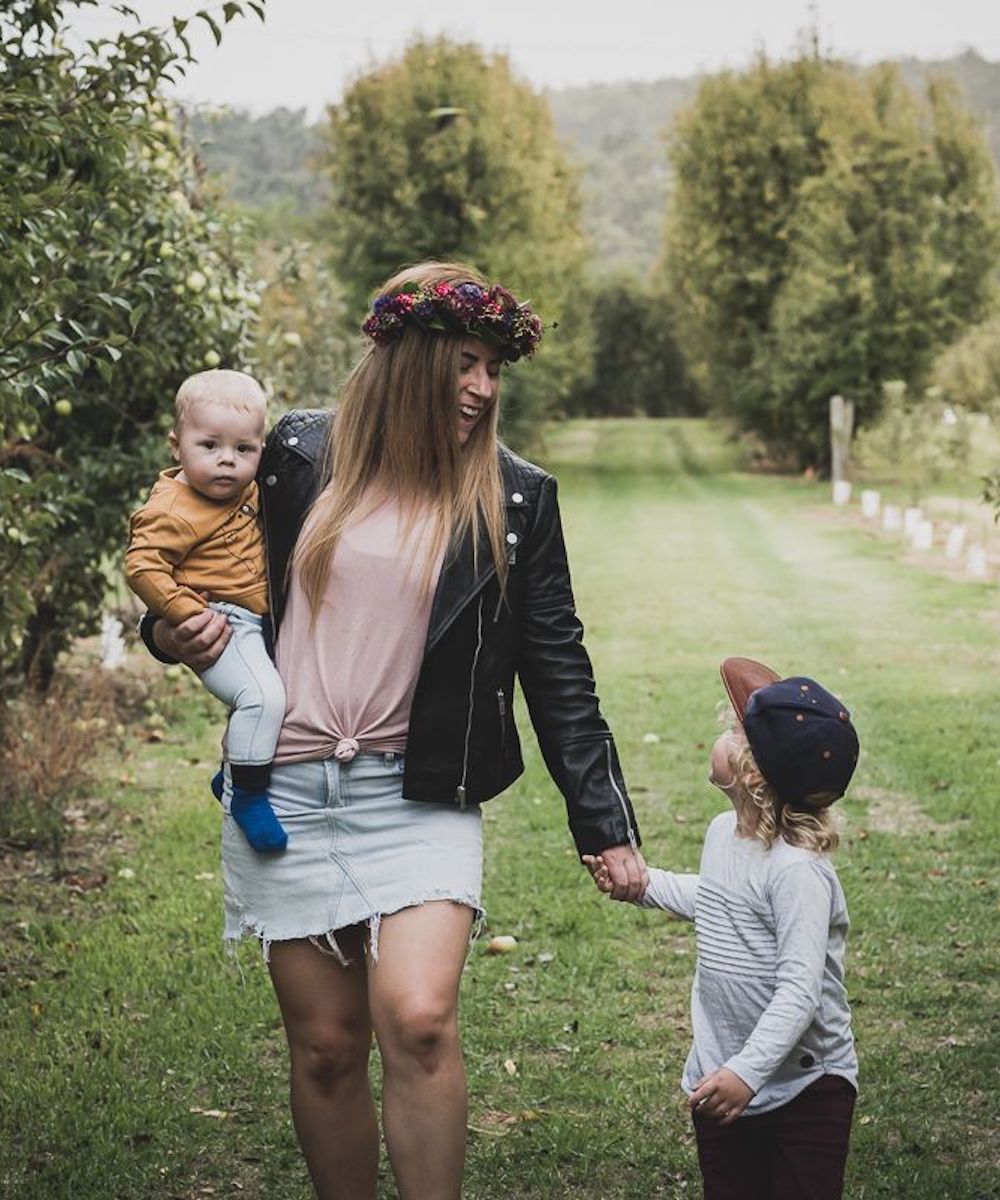 Get A Little Bit Arty
Anyone who's done a paint and sip will know they're a whole lotta fun. If your Mum fancies herself a bit artistic our fave crafty classes are something to get around. Painting cockatoos and morning tea at Araluen, a pressed flower workshop with free-flowing mimosas, and this charcoal and champagne life drawing class all sound dreamy.
Pack A Picnic For Perth's Best
Find the wooden picnic basket and get set up at one of Perth's prettiest picnic places. Go for the iconic King's Park or look out over the City at South Perth foreshore. A chunk of cheese, loaf of bread and sweet treat or two will make Mum's day as good as it gets.
Still need a prezzie? Shop these awesome Mother's Day gifts.
Image credit: Ellle Borgward, Subi Blooms, Jetty Bar, Heartbeat High, Core Cider House