Dating can be fun. But it can also suck harder than the fancy vacuum cleaner you bought and then never used. People are weird, people say questionable things, and people have odd behaviours. It's a fact of life. BUT. Do you know what else is fun? Impossible questions. Namely those of the 'would you rather' variety. And debating them is one of life's many joys. With this in mind we've come up with 15 wonderfully ridiculous questions for you to hit someone over.
Why? Because I am absolutely here to mess with the very fibre of your being, and turn you into a shrivelled mess on the floor. Happy arguing my friends.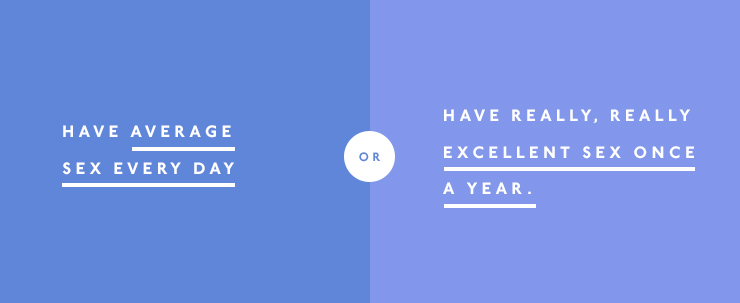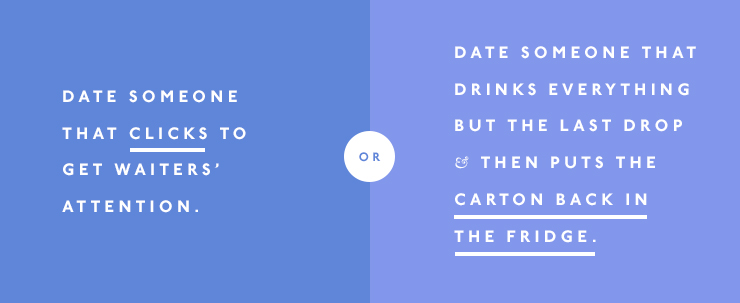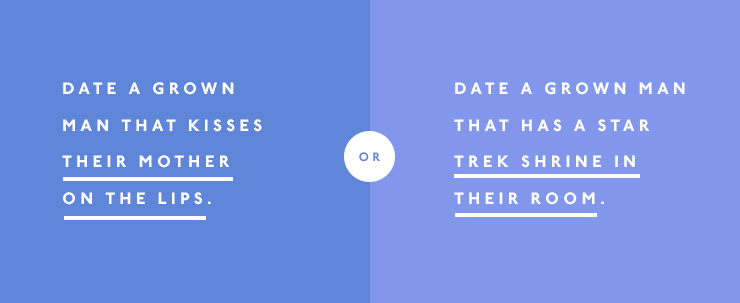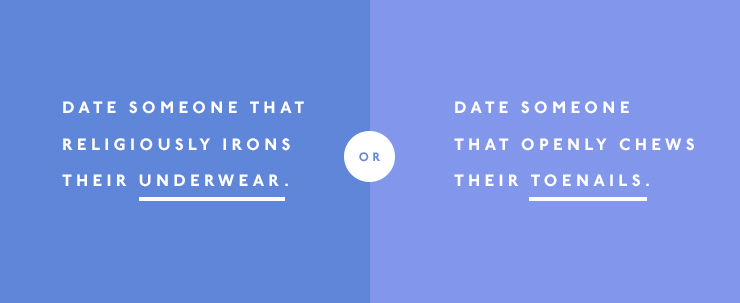 If you do make it to the date stage, do this.
Design credit: Gabrielle Stjernqvist