Kiwis, we're an adventurous bunch. We've spent the summer scooting about this beaut country of ours and now, the time has come to lock in some explorations further afield. That's right, 2017 is the year you're finally going to pack your bags, jump on a plane and see what the other side of the world has to offer—and trust us, you're in for an absolute treat!
Getting excited is the easy part, planning all the nitty, gritty details…not so much. Luckily for you, we've joined forces with Qatar Airways, who fly to more than 150 destinations. And, in celebration of this week's launch of their new Auckland to Doha service, we've put together a list of the absolute must-visit places in 2017. Uh huh, you can take off in A-town, fall asleep and wake up 18 hours later in Doha, home to one of the world's only 5-star airports and quickly becoming the best gateway to Europe.
To spark the inspiration and make your wanderlust dream a reality, here are seven travel destinations you need to visit this year. Pop them on your bucket list and get booking!

Dublin, you gorgeous city, you. Aside from all the great craic (aka. fun) you'll have, Dublin is a hot spot of culture, history, food, art and all round good times. If you're a fan of the old stuff, check out St. Patricks Cathedral and Trinity College (where Oscar Wilde learnt his poetic writing ropes), or go to a Six Nations rugby game at Aviva Stadium before checking out some sweet live music in the Temple Bar area. Insiders tip: dinner and drinks at Peruke & Periwig is a MUST. Qatar Airways flights to Dublin begin in June, book them in now!

Tuscany. Just the mention of it makes you want to run away to Italy, doesn't it? Good, because you really need to pay it a visit this year. Pisa is basically the Gateway to Tuscany. Explore the vibrant city, eat your body weight in pizza and tick off the obligatory Leaning Tower of Pisa photo, before exploring fabulous Florence, the medieval town of Montepulciano, the beach haven of Elba, the Chianti region and Sienna, an epic place that will take you back to the Middle Ages. Yep, Pisa really is the gateway to Tuscany. Lock in your flights to never-ending pizza and pasta eating in Pisa now.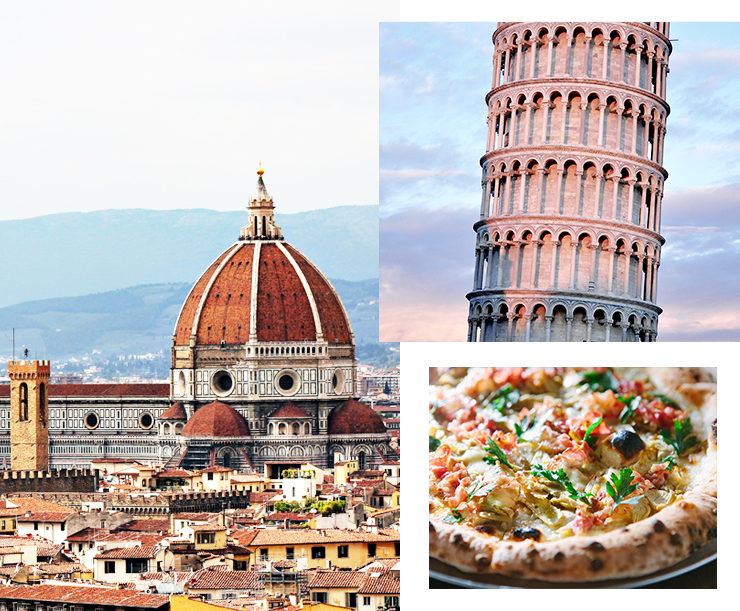 Hola! If you hadn't already figured if out, Barcelona is all sorts of cool. Too much tapas, siestas and fiestas are a given, but this cosmopolitan capital offers so much more. Visit the whimsical Parc Güell and the breath-taking Sagrada Família, two of Gaudi's most impressive creations, before nibbling your way through La Boqueria, a famous food market with hundreds of stalls filled with cheese, charcuterie (helloooo, jamón ibérico aka. the best ham you will ever have), produce and other delicious goodies. Sound tempting? Book flights to Barcelona, ASAP.

In case you need any convincing, let us ensure you that Nice is very, VERY nice. This stunning slice of the French Riviera is famous for its pebble beaches, 7km-long promenade, bustling markets and charming old town, dotted with eateries, florists, boutiques and hidden gems galore. A sucker for killer views? Get ready to feel the burn and climb 213 steps up to Castle Hill, where you'll be treated to some seriously snap-worthy sights. And then, of course, ruin all your hard work by feasting on copious amounts of pissaladière (an addictive onion tart). Qatar Airways flights to Nice begin in July, book them in now!

Dabbling with the thought of visiting Finland? We've made up your mind—you're going. To Helsinki, to be precise. This capital city is all the rage at the mo and for good reason, too. The locals are lovely, the café culture is next-level (soz, Auckland), the architecture is mind-blowing and there always seems to be something happening, no matter the season. Get your history fix with a visit to the Fortress of Suomenlinna, a UNESCO World Heritage site built on six islands and 100 per cent worth checking out. Uh huh, it's probably time to book in those flights...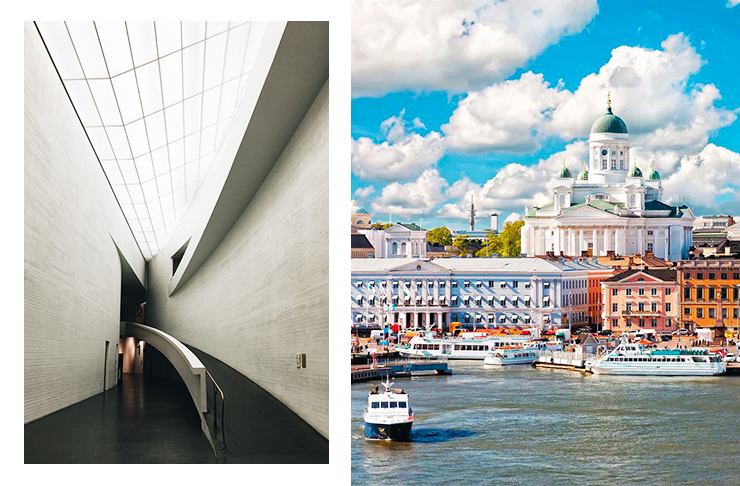 We bet you didn't know Budapest was so damn beautiful. With its Gothic buildings, 19th-century chain bridge and oh-so pretty river, this Hungarian capital will win your heart to moment you arrive. Taste aaall the Hungarian vino at the Faust Cellar, a labyrinth under the iconic Buda Castle and make restaurant-ing your mission because Budapest takes its food very seriously. Doesn't sound like your thing? Chuck on some overalls and prepare to get down and dirty in the caving systems beneath the city followed by a much-needed a soak in the Széchenyi Baths. Book flights to Budapest and prepare to be amazed.

A sucker for adventure? Love getting lost? To Marrakech you go! Wander through the winding maze of souks, picking up countless treasures and colourful spices along the way, or take on the hustle and bustle of Jemaa el-Fna, Marrakech's heart and soul, buzzing with snake charmers, entertainers and stalls. Listen to the call to prayer from the magical Koutoubia Mosque before unwinding at a Hammam, where you will be scrubbed and massaged within an inch of your life (it's the actual best). Finally, rest your blissed-out head at a traditional Riad, tranquil guesthouses with rooftops for watching those spectacular Moroccan sunsets. Convinced yet? Thought so. Stop dreaming and book those flights now.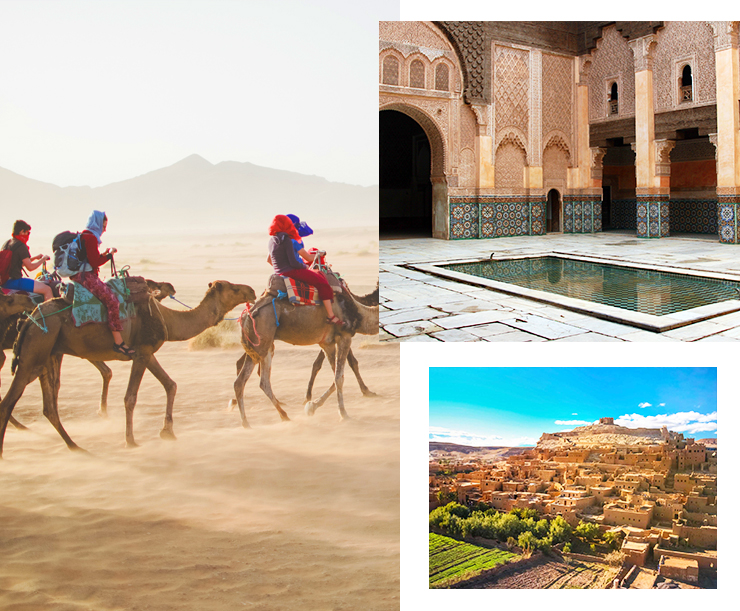 While we're sure you'll be able to get loads of shut-eye on the plane, sometimes you'd rather take things slooowly. Instead of going straight on to Europe, stop off in Doha and spend a well-deserved day or two of relaxation, exploration and culture. Arabic traditional meets modern innovation in this fascinating city. There's tonnes of culture to dive into (the Museum of Islamic Art and Katara Cultural Village are a win), huge luxury malls to get your shop on as well as souqs to visit and West Bay, a newly developed neighbourhood that will blow your mind. Don't forget to visit The Pearl, an artificial island full of world-class hotels, shopping and dining. Book flights to Doha now.
Editor's note: This article is proudly sponsored by Qatar Airways and endorsed by The Urban List. Thank you for supporting the sponsors who make The Urban List possible. Click here for more information on our editorial policy.
Image credit: Qatar Airways and Stocksy/Design credit: Gabriella Bjorklund