It's winter (duh?) and it seems to be hitting us Aucklander's like a tonne of bricks. With that being said, we have a few fashion forward essentials that are sure to bring you out of those ever-lasting winter blues. Let's face it, waking up on a winter morning is difficult—but with these fashion essentials, you'll have every reason to want to wake up and hit the streets in some of the latest threads to bless our Auckland fashion scene.

1. The Plain Tee
You can never go wrong with a plain tee. They are simple, affordable and can be worn up or worn day—whichever you prefer. Plain tees have been round for yonks and we hope it stays that way, that's for sure. Go for a classic black, or venture onto the white side. Need some assistance? Commoners have got you covered this winter, check out Commoners itself or Area 51 in Newmarket for all your Commoners threads.
2. The Black Denim
This may sound a tad 'basic bitch' of us, but black jeans have never disappointed we can tell you that. Whether you're into a classic black skinny, or even like to add a couple rips in your jeans here and there, black jeans are a staple item that need to be in your wardrobe asap. They're sure to complete that winter aesthetic. Check out our pals at Area 51 for all your denim needs.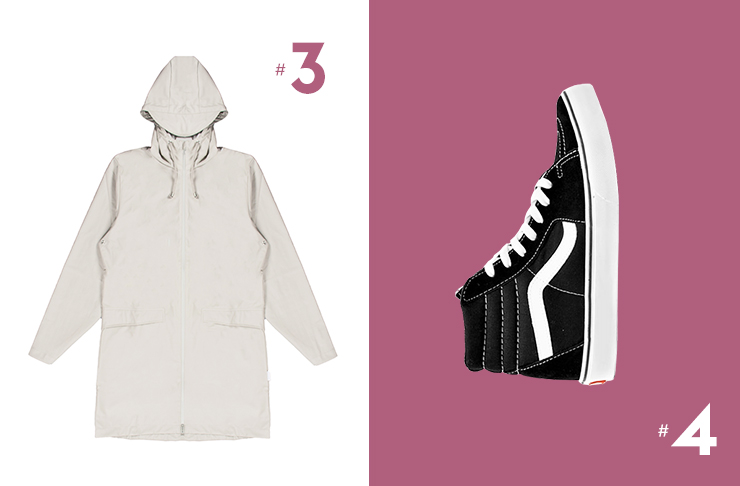 3. The Rain Coat
For us, rain coats can be an absolute drag—once they're wet, they become heavy and once the rain eventually stops because I mean c'mon it's Auckland, you wanna take the darn thing off. This isn't the case with a good ole' Rains jacket. Light, easily packable and ultimately pleasing to the eye—Rains are sure to provide you with all your rain coat #goals.
4. The Shoe
Shoes really are a girl's best friend, and I mean they can also be a guy's best friend so be it. Get rid of those heels, tuck away your boots and chuck on a fresh pair of high top Vans. Created to fit both your local guy and gals wardrobe, the high top vans are an absolute must this winter—can be dressed up and dressed down…win-win if you ask us. Area 51 will hook you up with your fit, get amongst it.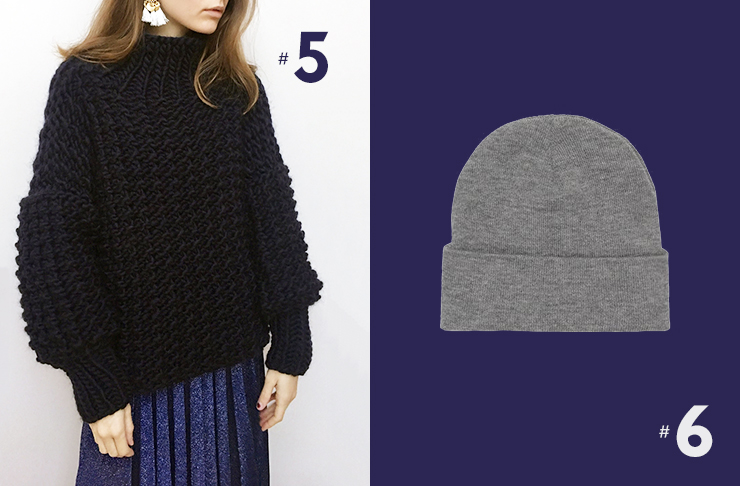 5. The Knit
Forget that old knit nana gave you for Christmas, The Knitter has got your back this winter. Created right here in New Zealand, knitter Nicole Leybourne is on her way to building an empire of knitted sweaters this winter. Let's face it, you can never go wrong with a wooly jumper, especially when they're as cute as these numbers. Nicole and her bunch of knitters put their heart and souls into these knits, which makes them that little more cosier.
6. The Beanie
You're lying if your rents' have never forced you to wear a heinous beanie with a matching scarf. Never fear, we have the perfect beanie and scarf combo to grace your wardrobe this winter—all thanks to AS Colour. Pair this combo with your fave pair of skinny jeans and basic long sleeve tee and you're all set.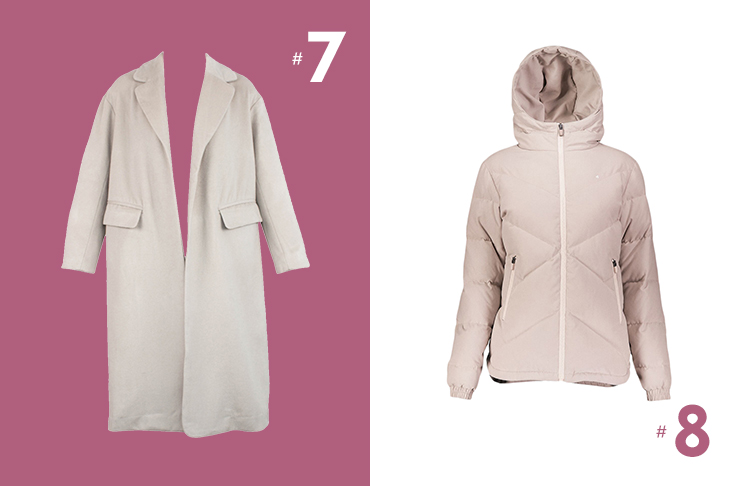 7. The Coat
Coats will never, and we mean never, go out of fashion. This season, all you gals need to make sure to hit up our beloved Lonely for all your coat-filled needs. Get in store now to secure a spot in your closet for this winter essential, they're selling like hot cakes. Can be dressed up or down, whichever way you like it.
8. The Puffer
We know this sounds very Shore-girl of us, but believe us when we say that a puffer jacket really can be your best friend this season. But—we don't just mean ANY puffer, we are talking Huffer's infamous 'down' collection which is totally nailing that winter aesthetic right now. Huffer have you covered this winter, check out Huffer or Area 51 to get these puffers on lock!
Want More?
Image credit: Area 51 Store, AS Colour and The Knitter