Meet Beau—a neighbourhood wine bar that is guaranteed to steal your heart, captivate your tastebuds and tantalize your palate with its delicious selection of food and wine.
The idea for Beau was dreamt up by friends Diva Giles and Logan Birch after working together at Prego and restaurants in London for a number of years. In fact, the pair were the brains behind Freaky cafe in the CBD, before closing its doors last year. You know the saying one door closes and another one opens? Well, this couldn't be more true for the pair, who's lifelong dream was to open up a wine bar.
Beau, which was named by Diva's four-year old niece is an adorable little spot nestled in the heart of Ponsonby. The space is simple, but don't let that fool you as every part of Beau's screams character—from the big open front windows to the tiny staircase leading up to the private dining area. Oh, and we can't forget the petite courtyard that has a picture-perfect view of the Sky Tower.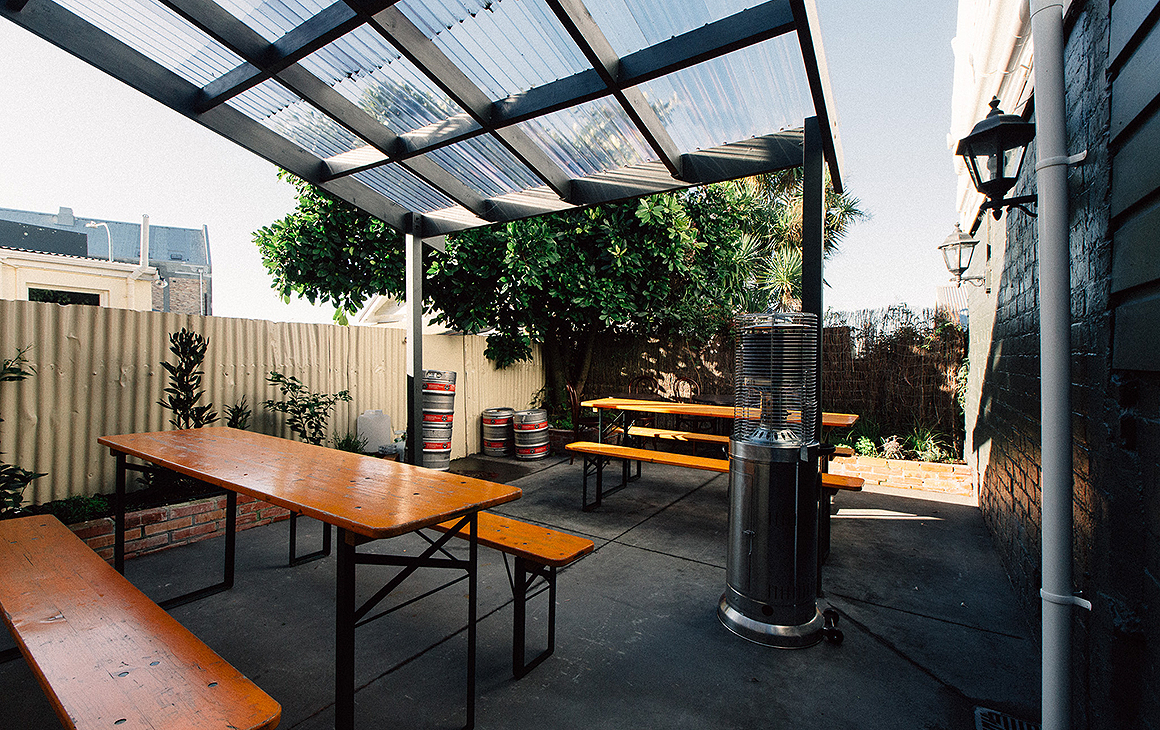 Whether it's a buttery chard or a rich red that you're after, Beau has a tipple for everybody. The menu is a list of Diva and Logan's favourite drinks that they've collected across their many years in hospitality with a great mix of both New Zealand and European wines.
If wine isn't your drink of choice they also have Behemoth tap beer, various craft beers and for those who are laying off the booze, alcohol-free cocktails will be on hand so you can still feel boujee.
Hungry? Let's get into the good stuff—the food. With a European inspired menu, there is a great selection of smaller plates and larger plates to choose from. They've kept things simple with an array of modern European plates—now just because they're simple doesn't mean they lack in flavour. It's quite the contrary—we like to think of it as simple yet extremely satisfying.
Designed to share, so grab your mates and choose a few plates to indulge in. We'd recommend their classic Freaky fried chicken, which they kindly brought with them from Freaky, hence the name. We swear this could be some of the tastiest chook in town— it's perfectly crispy on the outside and juicy on the inside and comes with a bangin sesame mayo, hell yes! Warning: this dish is extremely moreish so you may want to unbuckle your belt a tad.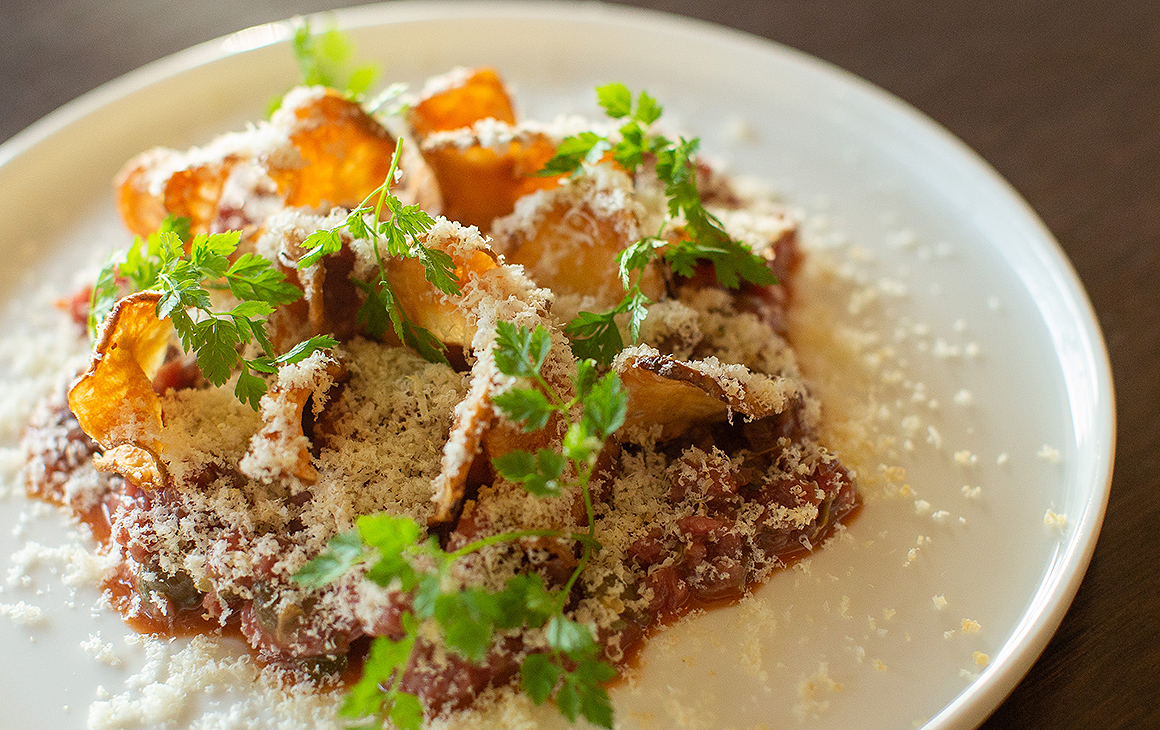 Now the Beef Tartare is a dish we can get behind, topped with smoked cheddar and beautifully crisp Jerusalem Artichokes to scoop up the succulent meat, it's practically perfection on a plate.
The pan-fried market fish with brown butter hollandaise melts in your mouth, whilst the hollandaise sauce is the perfect combination of sweet and creamy. Now, if you're looking for something veggie, then the Jerusalem Artichoke served on a bed of hazelnut creme will certainly hit the spot.
No wine bar is complete without dessert, so Beau has delivered the goods with a buttermilk Panna Cotta served with berry coulis and milk crumble, or if you're feeling like something a little sweeter opt for the chocolate tart, topped with whipped creme. Yum!
So, whether you're wanting to have an after-work drink with a friend or romantic date, the charismatic bar caters for all. So, whatever the occasion, head to Ponsonby's new hangout and Beau will welcome you with open arms and plenty of wine.
For more images and information, including opening hours, click here.
Image credit: Wono Kim