Get excited, Auckland—because local peanut butter brand, Fix & Fogg have just opened their first-ever store in the city of sails and it is EPIC. Now by store we actually mean window—as is the Fix & Fogg custom—and you'll find it tucked down Osborne Lane in Newmarket, right next to Burger Burger.
So what does this window, of which there are similar versions in Wellington and Houston (yes, Texas!) bring to the table for us Aucklanders?
Some of the country's most mouthwatering toast, that's what. Yip, breakfast never tasted better than a big ol' slice of Fort Greene country sourdough (or Daily Bread sprouted quinoa sourdough, for the gluten-free folk amongst us), toasted to perfection then topped with your choice of Fix & Fogg peanut butter and jam, or Fix & Fogg Everything Butter and banana.
We recommend starting with the former, which you'll be pleased to know is a far cry from the PB&J sammies of your youth (sorry, Mum). Take your pick of Smooth or Super Crunchy peanut butter—spread so thick it's literally dripping down the sides—artfully decorated with raspberry jam, raspberry syrup and freeze-dried raspberries. Trust us when we say, this could be the best toast you've ever tasted.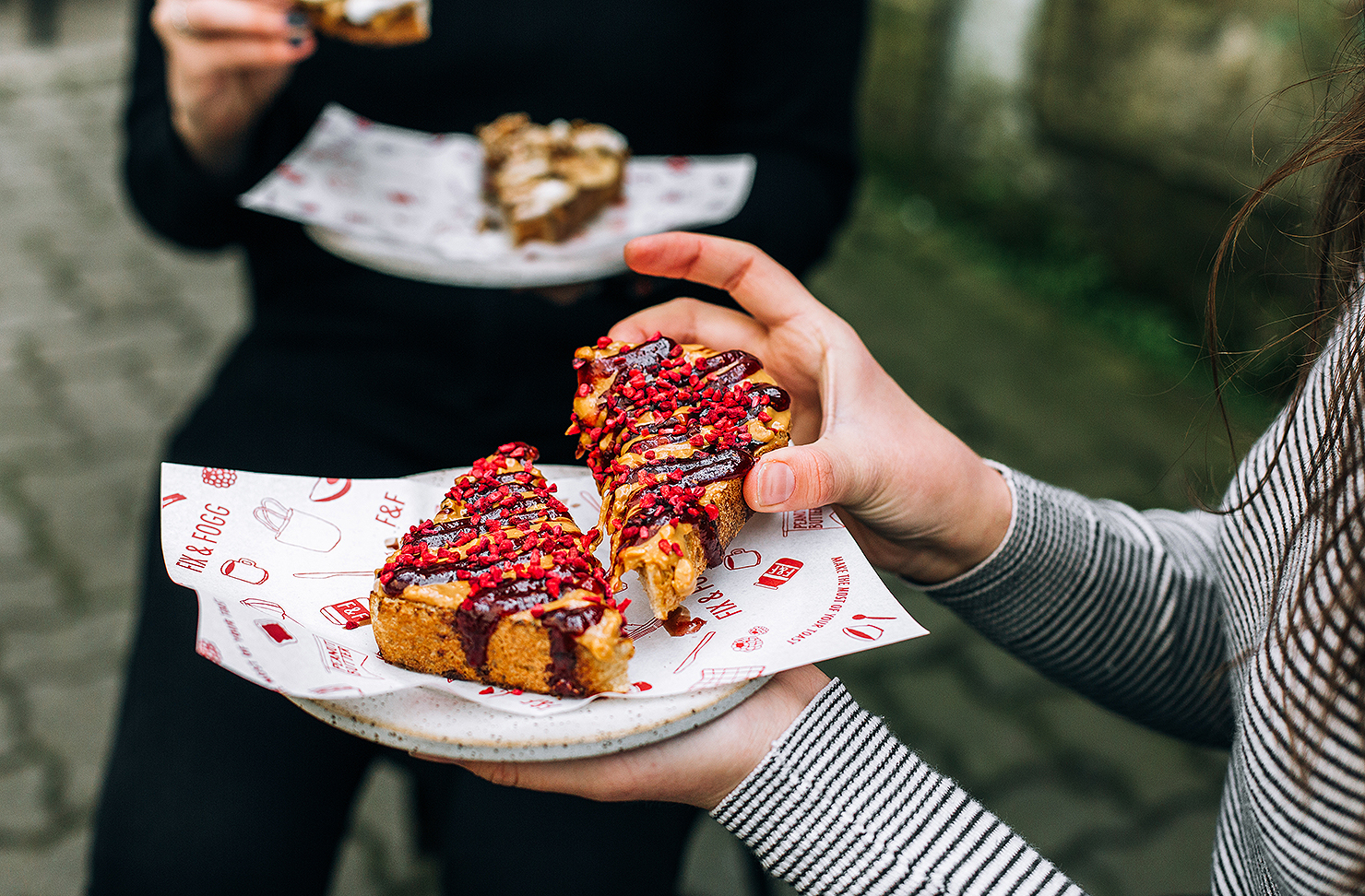 You'll also want to get amongst the PB&B (that's totally a thing, right?), which we're told has been flying out the door—er, window—since opening day. This one's loaded with sliced banana, Raglan Food Co. vanilla bean coconut yoghurt, granola, honey and last but certainly not least, plenty of the brand's award-winning Everything Butter. Talk about a breakfast of champions.
Completing the PB trifecta is their epic and aptly-named Stay Toastie (hands-down one of the yummiest toasted sammies we've ever had the privilege of eating). Combining Fix & Fogg Smoke and Fire peanut butter, juicy McClure's pickles, spicy Hoot sauce, melted Swiss cheese and rocket sandwiched between Daily Bread's Smoky Rye bread—we're hot under the collar just thinking about it.
Wash down all of that peanut butter goodness with a cup of Coffee Supreme filter coffee, then grab yourself a jar or two of Fix & Fogg to-go (including their brand-new Granola Butter—a crunchy, slightly sweet combo of oats, coconut, sunflower seeds, chia seeds, cashew nuts and of course, peanuts).
So get along to Newmarket for a slice of the Fix & Fogg action, STAT—just be sure to bring your appetite.
For more images and information, including opening hours, click here.
Image credit: Kathryn Steane, Fix & Fogg, Armelle Frimpong